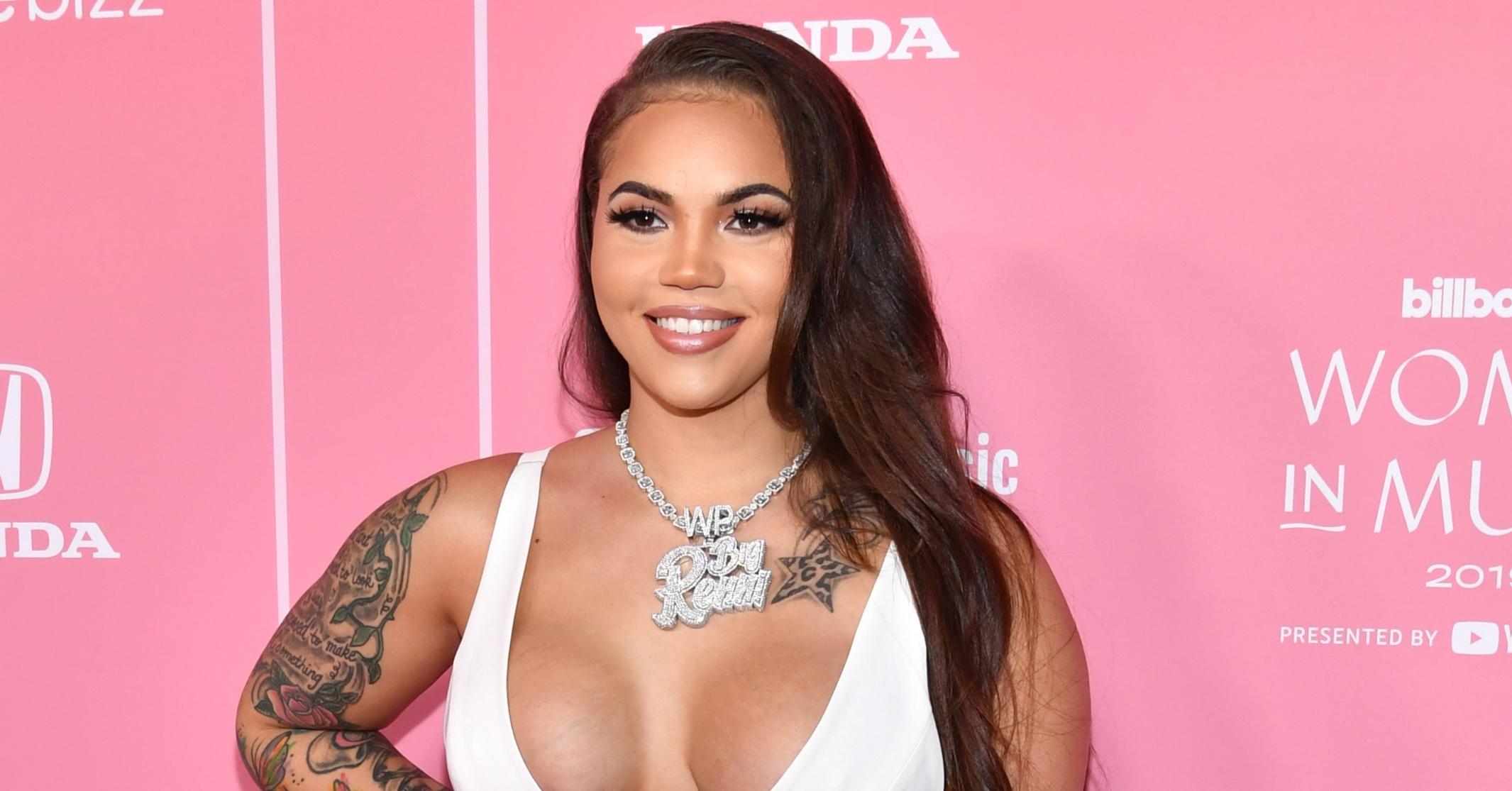 The Sad Truth About Rapper Renni Rucci's Mom
Among the long list of female artists who have risen to popularity over the last decade are Yung Baby Tate, Omeretta, and Renni Rucci. All three of the southern rappers joined VH1's Love & Hip Hop: Atlanta for Season 10 and turned up the heat.
Born in Columbia, S.C., Renni — born Courtney Rene — started pursuing her rap career in 2017, and it wasn't long before the "Elevators" rapper went viral. Since her debut on Love & Hip Hop: Atlanta, we've learned a lot about Renni's backstory.
Article continues below advertisement
Along with finding a work-life balance as a mother-of-two, we also got a glimpse at the rapper's tumultuous relationship with her mom, Jacqueline Bush Reese. Early in Season 10, the mother-daughter duo bumped heads after Renni accused her mom of spreading gossip.
Shortly after, news broke that Jacqueline suddenly died. So, what happened to Renni's mom? Here's what we know.
Article continues below advertisement
What happened to Renni Rucci's mom, Jacqueline Bush Reese? What was her cause of death?
In December of 2021, Renni took to social media to share that her mother had died of an undisclosed illness. Following her death, she penned an emotional message in her memory. Despite their differences in the past, Renni expressed that she was devastated by the loss.
Renni captioned an Instagram post featuring a photo of her late mother, "I know the lives of others do not belong to us. I know we all are born to die. I know no one lives forever. I know there are much better journeys awaiting us once we are done with this flesh… but I still thought you were mine to have forever."
Article continues below advertisement
In the post, the rapper candidly recounted the moment Jacqueline took her "last breaths." She added, "I kissed you over and over and over until you were no longer."
"I know you will guide me through and help me find my way," the rapper went on, describing her state of mind as "lost and broken."
Article continues below advertisement
Renni Rucci's mom previously appeared on Season 10 of 'Love and Hip Hop: Atlanta.'
In a previous episode of Love & Hip Hop: Atlanta, Renni confronted Jacqueline about rumors she heard through the grapevine. She argued, "I'm finding out you tell people [that] when my kids with you, I don't send you no money, I don't help y'all with nothing."
Renni went on to address claims her mother made to her sister about an alleged drug habit. "You callin' askin' am I on drugs. Like, I'm trying to see what the problem is," she said.
Article continues below advertisement
In the end, Renni and her mom found common ground.
Renni was later candid about her mom's health condition. She opened up about her loss in the Sept. 19 episode, saying, "After a month in the hospital, too many surgeries to count, today my mom took her last breath, and that's kinda something we were preparing for."
"I'm happy that me and my mom got to patch our relationship up and say the things we needed to say to each other and actually spend our last couple months together just loving one another and being nice to one another," she shared.
New episodes of Love & Hip Hop: Atlanta air on Mondays at 8 p.m. ET on VH1.