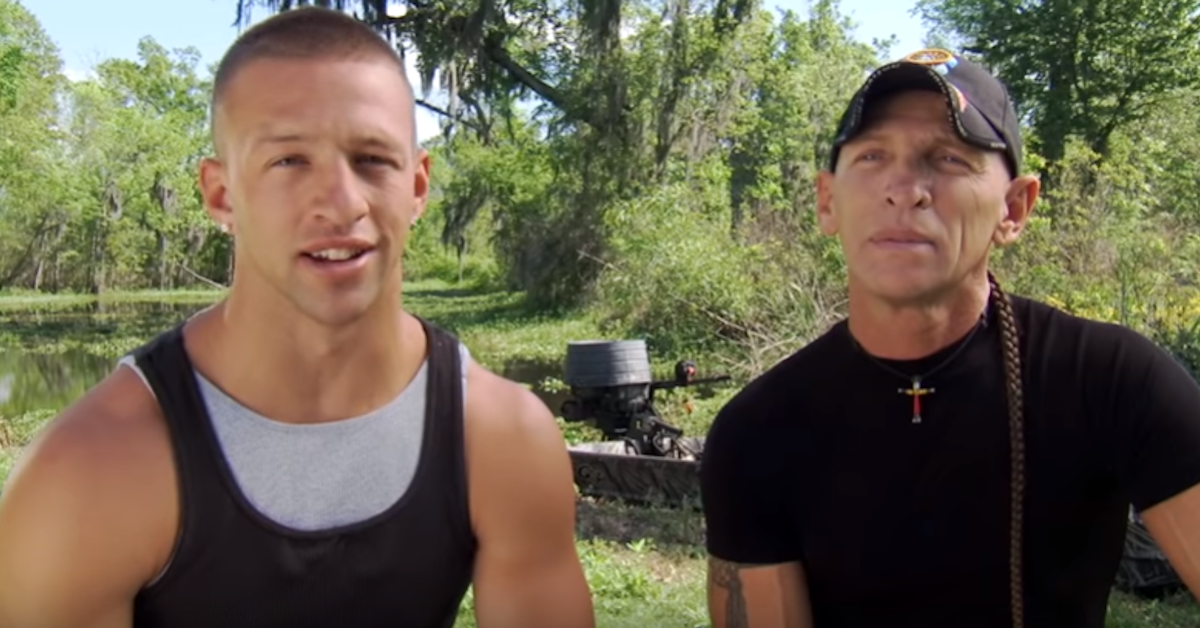 'Swamp People's RJ and Jay Paul Molinere Have Pretty Wild Personal Histories
If you've ever watched an episode of History Channel's popular Swamp People, one thing becomes immediately evident within minutes of checking the program out: The folks featured in the series totally earned that moniker.
It's clear that they not only eat, live, and breathe the bayou, but they've led some pretty interesting lives in doing so. A quick look at what happened in RJ and Jay Paul Molinere's lives is proof of that.
Article continues below advertisement
The show centers heavily on their lives and interactions in the swamp — where they hunt gators and regularly stock feeding tanks for the wildlife with corn so they have a little something extra to munch on if they're ever in a bind.
They're not strangers to jumping in the water to wrestle/hunt gators, either. RJ has a reputation for being one of the best gator hunters in Louisiana, and pretty much everyone in the business respects his tracking abilities and physical prowess.
He isn't just a notorious bad-ss in the swamp, either; he's got an official reputation as one of the strongest arm wrestlers in the region. Seriously. RJ's a professional when it comes to slamming down arms: He's a four-time world champ, 11-time national champ, two-time GNC champ, and two-time Arnold Classic champion in the sweet science of forearm straining. No wonder he's able to easily wrassle gators with such ease.
Article continues below advertisement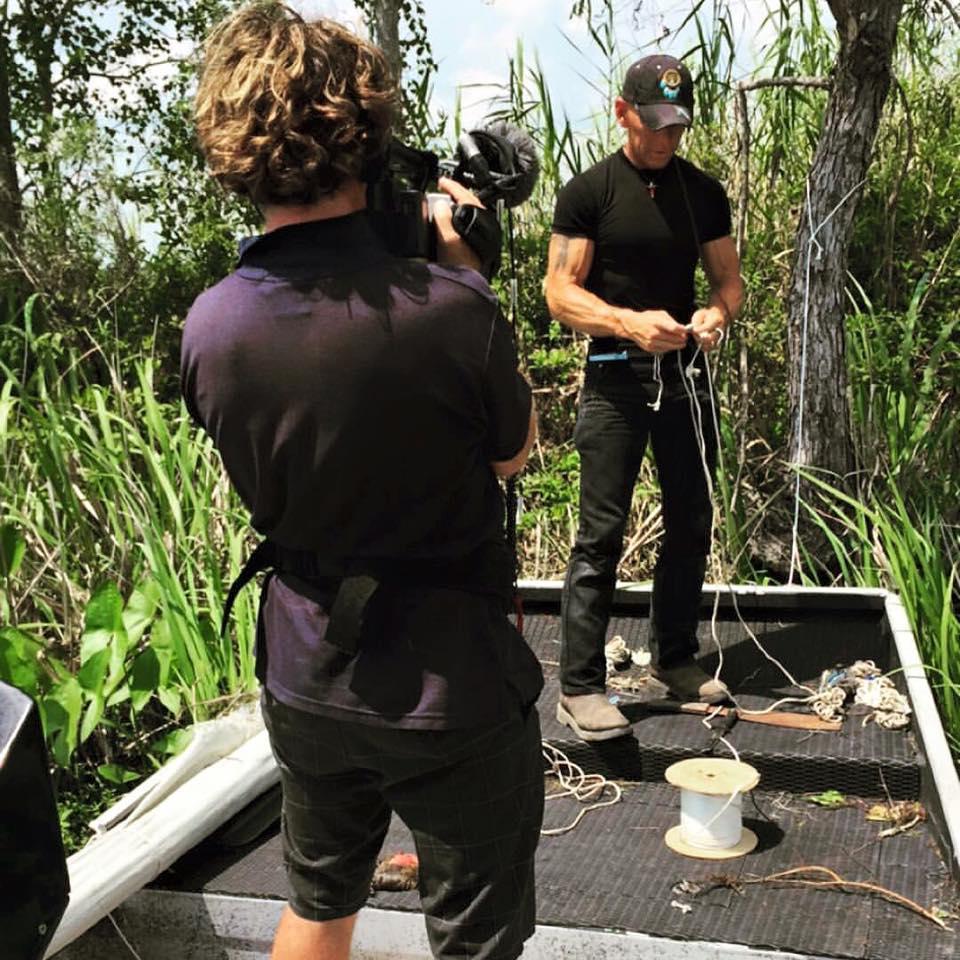 RJ's rocking a net worth of some $700,000, which is supplemented by his appearance fee salary on Swamp People, along with the prize money he's won from arm wrestling and his gator hunting ventures.
As it turns out, RJ learned the art of tracking and hunting alligators from his mother — a skill that he's passed on down to his son, Jay Paul, who is just as into bolstering his physical fortitude as his daddy is.
Article continues below advertisement
Jay Paul would not only go out into the swamp with his father from a very young age, but the man was obsessed with boxing — training every single day with the hopes of going professional. A serious injury he sustained at 10 years old, however, took away some of his training momentum: Jay was hit by a malfunctioned jet ski that caused an 8-inch fracture in his skull.
Jay was in a three-day coma and when he woke, and doctors were skeptical if he'd ever regain the ability to speak.
Article continues below advertisement
However, through constant therapy and fighting for his health, the young man was able to regain his speech and return to combat sports. Jay has won several regional boxing matches and championships and has participated in over 30 amateur MMA bouts. He's a Golden Gloves division champion and a 2008 Gulf Coast Boxing champion.
He's married to long-time girlfriend Ashleigh Price Molinere, and they have two kids together: a girl and a boy, Jayden and Aniyah. Jay Paul's managed to amass a respectable net worth for himself: He's currently enjoying an estimated $2 million — and it looks like that figure is going to be an even greater one, thanks to the recent business he and his father RJ have devised.
Article continues below advertisement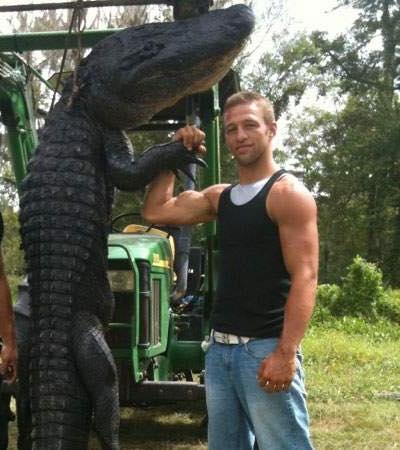 The Molineres are taking folks on airboat tours through the Bayou with their company Rising Sun Bowfishing and Swamp Tours. Because of their Cajun roots, RJ's able to speak French, too. Which was a big help when a Canadian group booked a tour.
Article continues below advertisement
"I speak the Houma Cajun French. That opens the door for (French-speakers) to come down and do a swamp tour. I brought some Canadians out a couple of days ago, and they had a blast. We spoke French, we spoke English, we went back and forth, and we understood each other well. That's a big plus," he told Houma Today.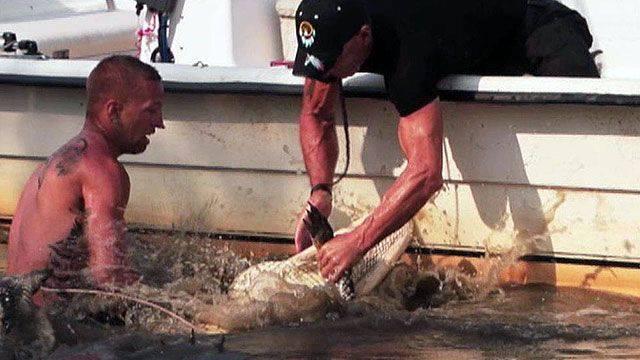 In 2013, the two men ran into some trouble with the law for a road rage incident that culminated in RJ and Jay Paul allegedly assaulting a man with a beer bottle at a gas station convenience store. They were arrested on assault and battery charges, but their affinity from fans has persisted since the incident.
You can catch Swamp People Thursday at 9 p.m. (ET) on the History Channel.