'GMA' Co-Anchor Rob Marciano Allegedly Banned From Studio After Incident With Colleague
While 'Good Morning America' co-anchor Rob Marciano hasn't been fired, he has allegedly been banned from the show's studio. Here's why.
Journalist and meteorologist Rob Marciano has been a staple of the ABC News family for years. He currently works as a co-anchor for Good Morning America: Weekend Edition.
However, you may have noticed that all of his recent reports have been filmed in the field and not in the studio. Apparently, there is a reason for that: Marciano has allegedly been banned from the studio.
Article continues below advertisement
What happened to Rob Marciano? He was allegedly banned from 'Good Morning America' studio.
Multiple sources told Page Six in March 2023 that Marciano had been "banned" from the Good Morning America studio in Times Square after making a colleague feel uncomfortable last year.
"He was found to have done something … that was improper, but he was punished for it, and they still haven't let him return," an insider told the outlet.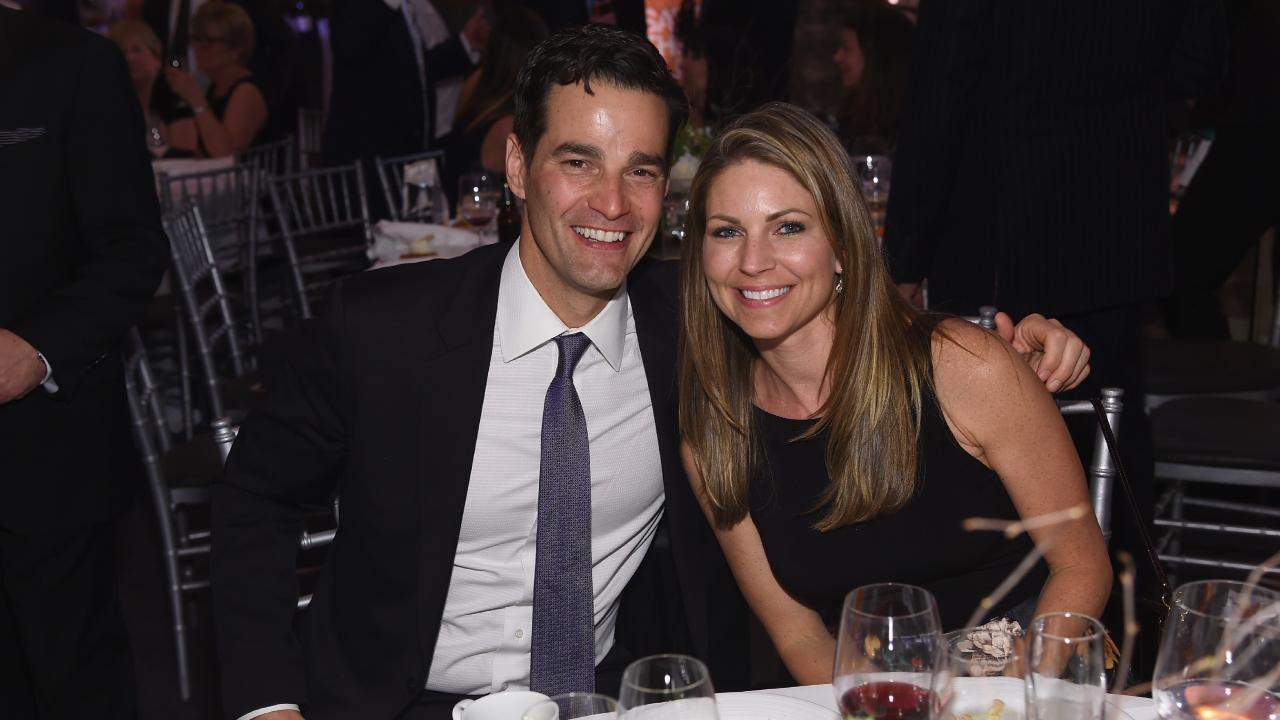 Article continues below advertisement
Another source claimed the incident was with a female colleague and initially, Marciano was taken off the air for a month.
But even after all this time, GMA executive producer Simone Swink, who is described as "no-nonsense," won't allow him to return to the studio.
While this source doesn't go into detail about what Marciano allegedly did, they claim that Marciano was dealing with anger management issues while going through his divorce from real estate agent Eryn Marciano.
"There were times when [Marciano] was very cranky and angry … unsavory behavior on his part. He was pulled off to deal with it and he's been back," the source said.
The first insider added that Simone still hasn't lifted the ban yet because she wants to be "extra cautious."
Article continues below advertisement
Rob Marciano was married to Eryn Marciano for 11 years.
Marciano and Eryn tied the knot in November 2010. During their 11-year marriage, they welcomed two children together: Madelynn and Mason.
Eryn quietly filed for divorce from Marciano in June 2021, according to court documents obtained by People.
"The last couple of years have been very difficult," Marciano told the outlet at the time. He continued: "I didn't want this and tried to save the marriage, but we are sadly divorcing. My focus now is on my kids."
For a while, their divorce case had been ongoing, which likely caused Marciano a lot of stress.
According to The Sun, their divorce was settled on Jan. 5, 2023. There is still no word on when and if Marciano will be let back into the studio.