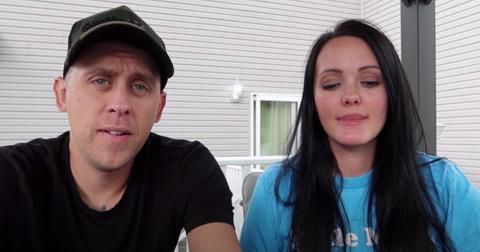 Roman Atwood Has Returned to YouTube — but He's Still Not Saying Why He Left
By Abi Travis

Updated
For nearly a decade, YouTube prankster and family man Roman Atwood has regularly posted vlogs to his YouTube channel. That all changed this year. Roman has maintained almost complete radio silence on all of his social media accounts for all of 2020, and fans have been very concerned for his and his family's well-being. Now, though, Roman has finally posted an update.
On Aug. 18, 2020, after a hiatus of nearly eight months, Roman uploaded a video entitled "We Will Never Recover." The thumbnail appeared to show Roman comforting his wife Brittney. So, what actually happened? Well, unfortunately, the video didn't reveal a lot.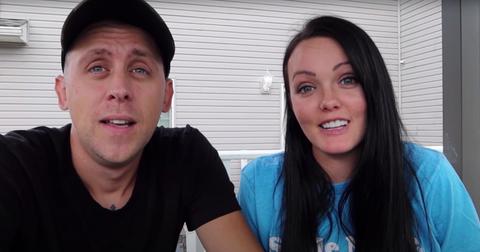 What happened to Roman Atwood Vlogs?
Although their newest video is technically an update, Roman and Brittney don't exactly provide a lot of information for their months-long absence in it. Instead, they make a lot of vague hints and imply that they really shouldn't be posting a video yet.
"We still technically shouldn't be posting," Roman says in the video. "There's some absolute craziness happening behind the scenes in our lives." He does clarify that the whole family is in good health, though. "We're all healthy, all of us. […] As soon as we're able to tell the story, you'll be the first to know."
Brittney also hints at the reason for their absence. "Sorry it's been so long," she says. "There is a reason–"
"There's a massive reason," Roman interrupts to say, then Brittney continues: "We're not getting to that yet, but we just wanna say hi and we love you and we miss you."
Then the family gets up to some of the antics they're best known for. Roman and Kane attempt to "green water raft" on a paddleboard in their (very dirty) swimming pool. Then Roman sits down with Brittney and once again starts giving vague hints about the "massive reason" for their prolonged absence. "When we are able to tell our story, I hope that it will put you at ease and help you understand what's been going on in our life," Roman says. He then clarifies again that everyone in the family is healthy.
Brittney then apologizes once again for the hiatus. "I know a lot of people are hurt and offended and everything, but once we're able to let you guys know why we did what we did, then I think it'll all make sense," she says.
Since Roman and Brittney don't actually explain their "story" in their most recent video, the rumors have started swirling — again. Obviously, the rumor that Roman and Brittney secretly got divorced is out, but there are plenty of other theories floating around on the internet. At one point in the video, Roman mentions that he and Brittney have had Noah "every single day" lately, leading some fans to wonder whether there may be some custody issues between Roman and his ex-wife Shanna Riley.
There are also theories that Roman could still be dealing with legal issues surrounding a lawsuit — he has been involved in at least two, both for using the phrase "Smile More" on merchandise in his store. However, both Roman and Brittney are wearing Smile More apparel in the video, and their merch store appears to still be up and running.
As for the somewhat clickbaity title, "We Will Never Recover," Roman explains in the video that in some ways, he and Brittney will "never recover" in terms of video views, sales, and their careers because of their absence from social media.
Finally, Roman said that he'd be uploading another video "in a couple days" — will that video finally give people the answers they've been looking for? We'll have to wait and see! In the meantime, we're sure fans of Roman's vlogs are glad to have him back.