Ruby Barker Was Discharged From the Hospital — What Happened to the 'Bridgerton' Star?
'Bridgerton' star Ruby Barker was recently hospitalized. The actress was refreshingly candid about the reason why on her Instagram page.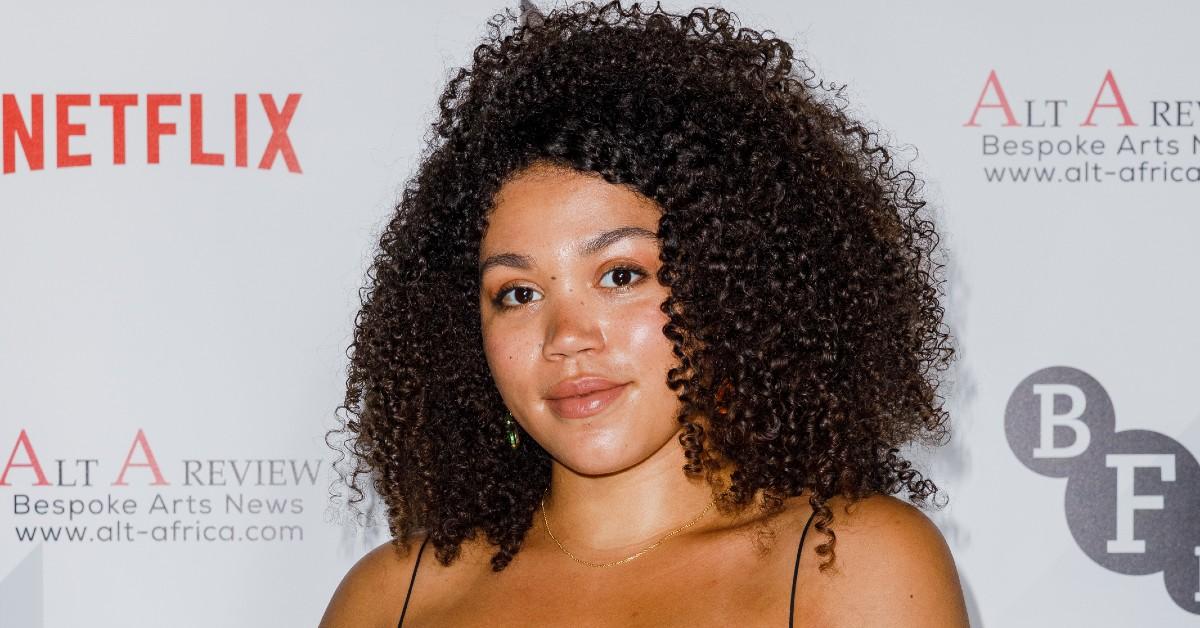 Ruby Barker charmed all of our hearts as Lady Marina Thompson/Crane in Seasons 1 and 2 of Bridgerton. Naturally, fans of the talented actress were concerned when reports came out that Ruby was hospitalized.
What happened to Ruby? Is she doing better now? Thankfully, she's out of the hospital and doing OK, but Ruby had an important message to convey to her fans. Here are all of the details we know so far.
Article continues below advertisement
What happened to Ruby Barker?
Ruby has been refreshingly candid about her experiences with her own mental health. The actress posted a video on her Instagram on May 27, 2022, and admitted she was in the hospital for mental health reasons. In the caption for the video, Ruby admitted, "I've been struggling since Bridgerton."
Article continues below advertisement
She told her followers in the video, "How are you? How are you really though? I am better. I've been really unwell for a really long time. I just want to be honest with everybody, I have been struggling."
The actress wanted to encourage others who were struggling to take a break and to stop being so hard on themselves. She said, "I haven't hit rock bottom, I'm reaching new heights."
Ruby acknowledged that it had been hard to fully grasp what it truly meant to love herself.
"Be kind to yourself, be gentle," Ruby said, admitting to herself that she didn't really know what that meant in her case for the longest time.
Article continues below advertisement
Ruby expressed her gratitude for all of the support she received.
Ruby's openness about her own mental health experiences was refreshing to see. We're glad to know that Ruby has since been discharged from the hospital. She posted a follow-up video and conveyed how grateful she was that her video truly impacted those watching. She said the overwhelming support made her so grateful to be alive.
Ruby said she had a lot of people reach out to her about their own struggles, and that in itself made her feel less alone.
Article continues below advertisement
The actress also thanked the entire Bridgerton team and Shonda Rhimes. Ruby said that she was grateful for the medical staff that took care of her when she was in the hospital.
Ruby also mentioned a lesson that Claudia Jessie (Eloise on Bridgerton) taught her on-set about looking for the good in any situation. She said her co-star told her to look at a coin. If one side of the coin was dull on one side, all she had to do was flip the coin to the other side to see it shine.
Article continues below advertisement
The lesson that Ruby wanted her followers to take away from her second video was to look for the positive or even just the humor in any situation. She said, "You're training your mind to find the funny...to find the light, to find the positive. It's a really hard thing to do, but if you can get into the practice of doing that, you got it!"
Ruby concluded by telling viewers, "To anyone that's in a dark place right now, I see you, I feel you."