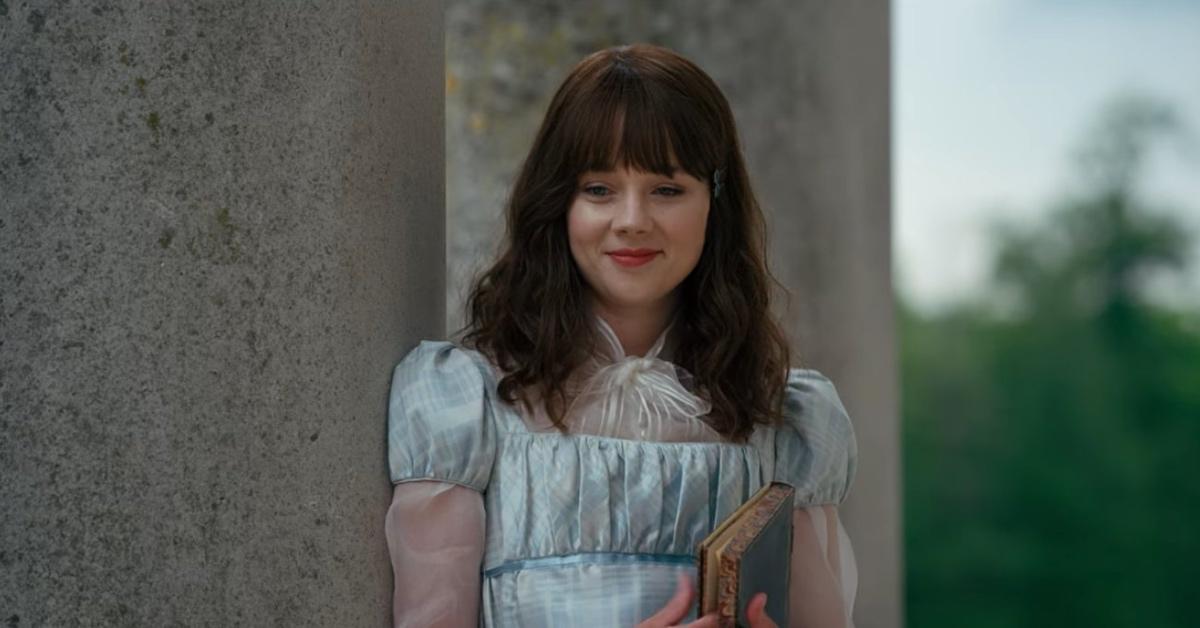 Will Eloise Bridgerton Ever Find Love? According to the Books, Here's Who She Marries (SPOILERS)
Warning: this article contains spoilers for Bridgerton Season 2 and Julia Quinn's novel To Sir Philip, With Love.
Fans of the Netflix show Bridgerton have been enchanted with sarcastic, free-spirited Eloise Bridgerton (Claudia Jesse) since the first season. Her focus on women's rights and determination to never marry makes her an outlier in her household, but even strong-minded Eloise opens herself to romance during Season 2.
Article continues below advertisement
In light of Eloise's budding show romance, fans are curious about Eloise's eventual husband in Julia Quinn's novels, which are the basis for the Netflix show. So, who does Eloise Bridgerton marry in the books? The answer might surprise you.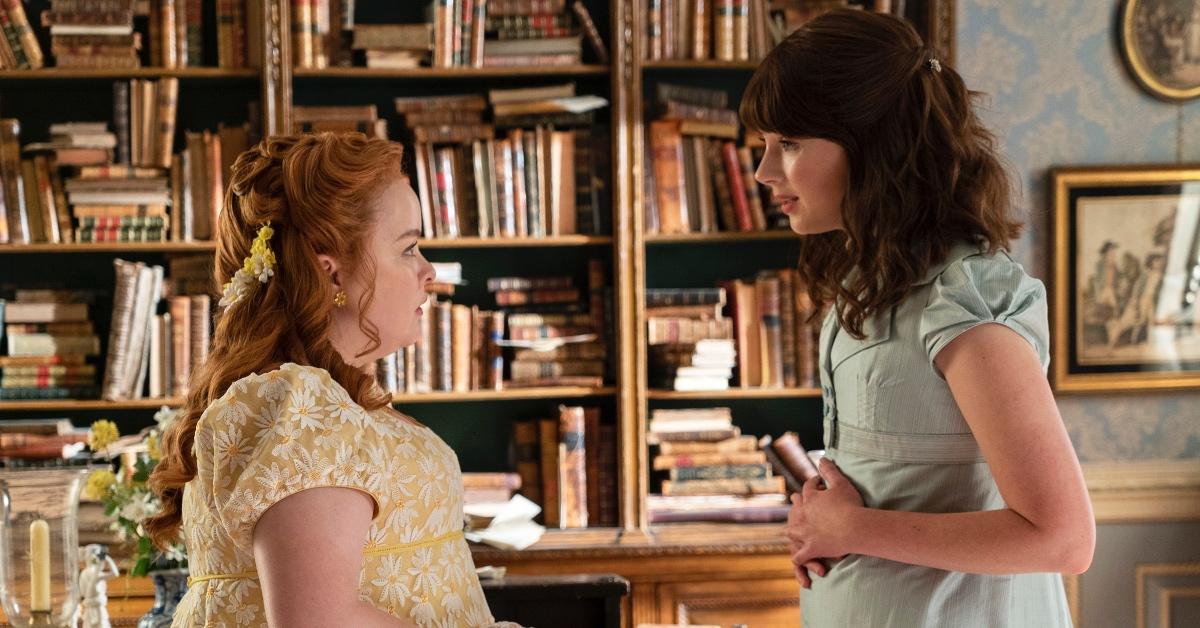 Article continues below advertisement
Who is Eloise Bridgerton's husband in the books?
During Season 2, fans see Eloise develop her first crush on a young print shop assistant named Theo Sharpe. Eloise initially meets Theo on her quest to unmask the mysterious Lady Whistledown. After discovering that Theo works at the print shop where Lady Whistledown's writings are printed, she pushes for answers, although he doesn't have any to give.
Instead, Theo invites her to listen to discussions of "radical" women's rights at an underground gathering, and she becomes enamored with sharing ideas with him. The two form a close friendship that eventually becomes something more until Lady Whistledown reveals that Eloise has been fraternizing with someone below her station, causing a scandal. Eloise breaks off their budding relationship at the advice of Penelope but later regrets her actions knowing Penelope had ulterior motives.
Article continues below advertisement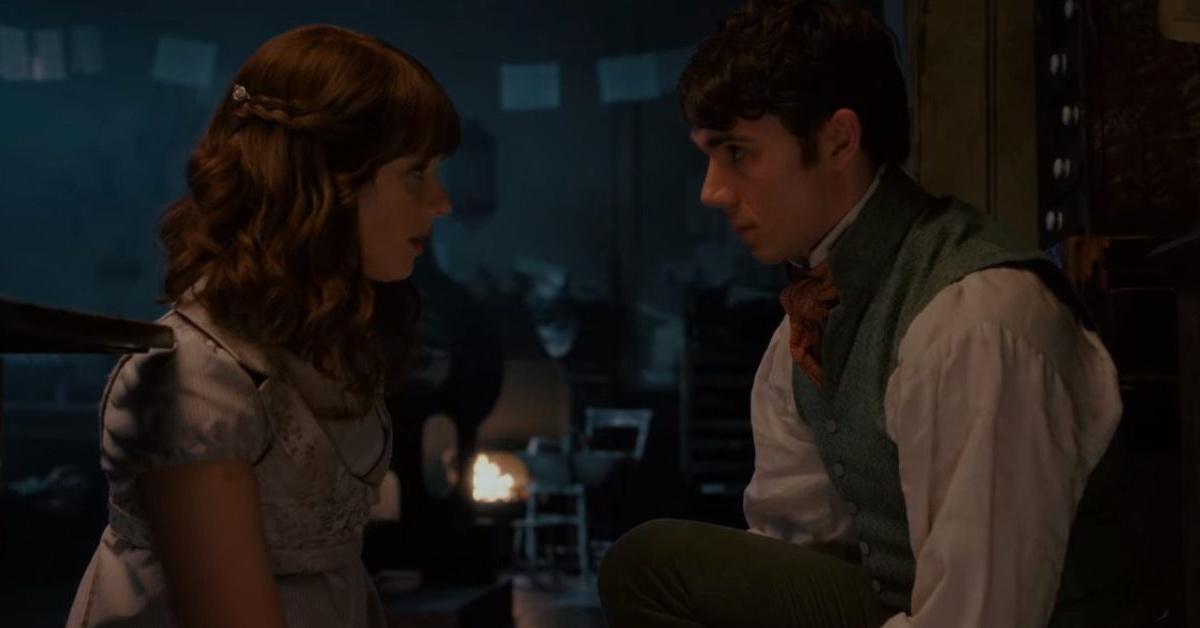 In Julia Quinn's Bridgerton book series, the fifth book of the series titled, To Sir Philip, With Love has an entirely different plan for Eloise's love life. Fans will recall that during season one, Colin Bridgerton's love interest, Marina Thompson, was to be wed to one George Crane. However, George has died in battle, so his brother Philip arrives to take his place.
Article continues below advertisement
In the books, Marina perishes after falling ill with fever, leaving Philip a widower. Philip and Eloise develop a pen-pal friendship but never meet in person. When the pair finally meet, Eloise is struck by their differences in personality, but eventually, the two marry. Although no fan of the show is looking forward to Marina's demise, perhaps Netflix will take liberties with Eloise's storyline as they have with others for a happier ending.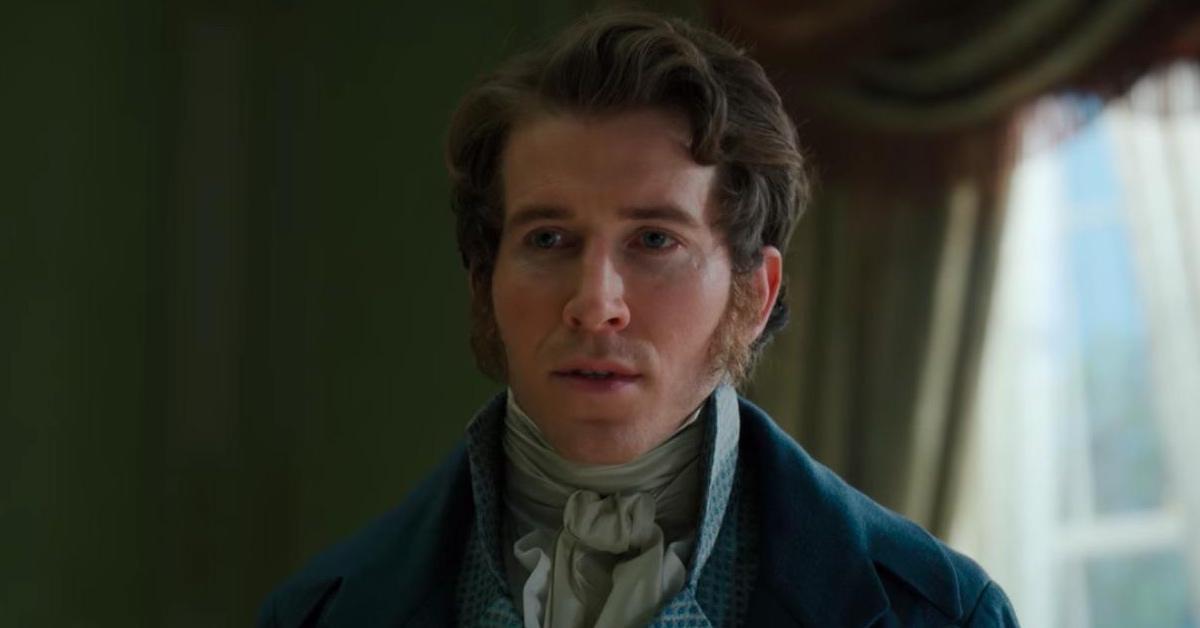 Currently, the only pen pal Eloise has mentioned in the show is Colin, who writes to both Eloise and Penelope while on his travels. Maybe during the events of Season 3 and 4, Eloise will begin to converse with Philip since he and Colin have now bonded. All we know is that in Season 3, no matter who is the focus, there's sure to be more drama and romance for everyone involved!
Bridgerton is currently streaming on Netflix.