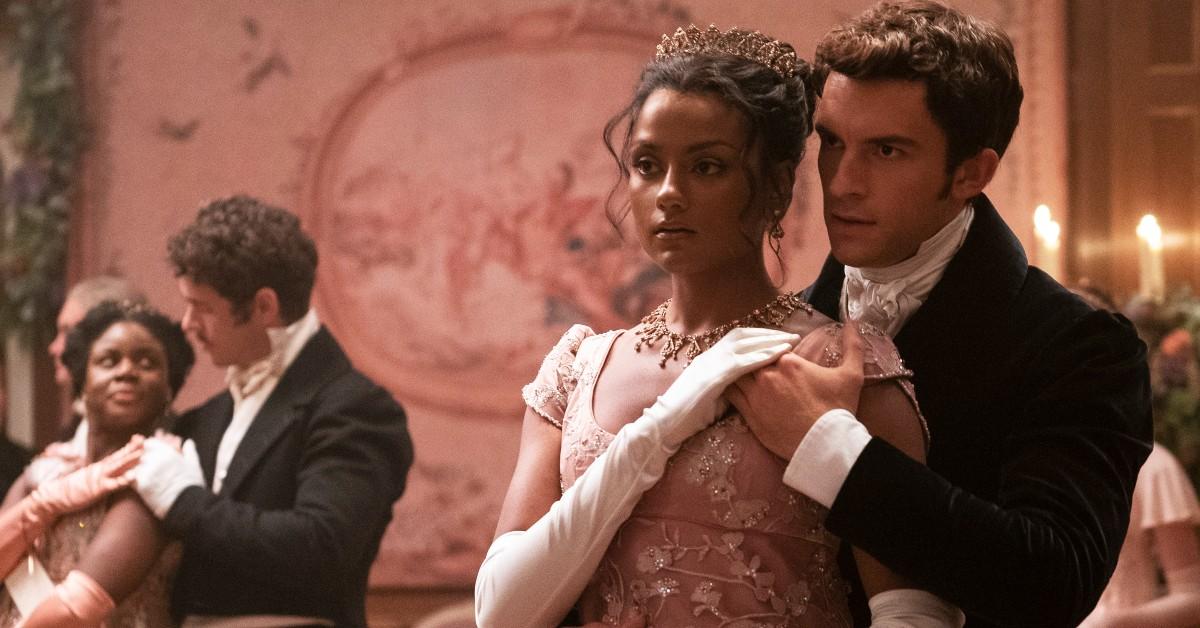 Will There Be a Third Season of 'Bridgerton'? Read on Forthwith for Answers
Spoiler alert: The following article contains spoilers for Bridgerton Season 2 on Netflix.
Sweeping romance. Juicy drama. Sexy and intimate moments. From the second Bridgerton Season 1 dropped on Netflix in 2020, viewers were hooked.
Based on a series of novels of the same name by author Julia Quinn, Bridgerton tells the dramatic love stories of each member of the titular family.
Article continues below advertisement
Season 1 centered around Daphne Bridgerton's (Phoebe Dynevor) fiery romance with Simon Basset (Regé-Jean Page), the Duke of Hastings. After Daphne got her happy ending, it became her elder brother Anthony's (Jonathan Bailey) turn in Season 2.
Anthony was far more stubborn about actually falling in love, but Kate Sharma (Simone Ashley) finally broke through his walls. With two happy endings nailed down for the Bridgerton household, will fans get another season to follow the next Bridgerton in line?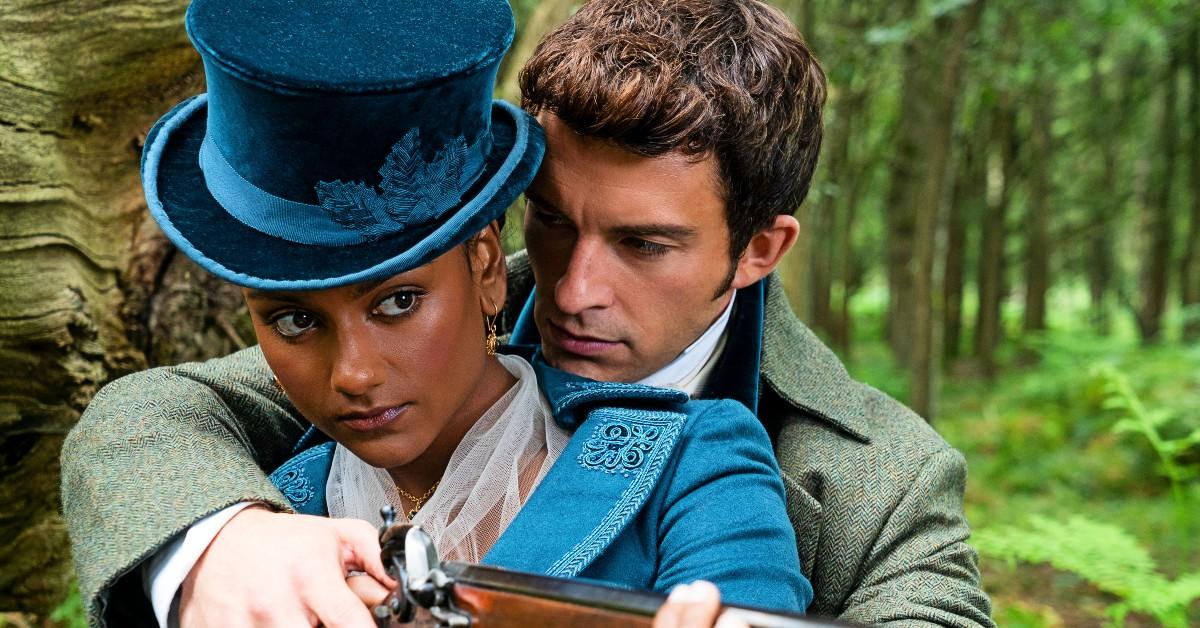 Article continues below advertisement
Will there be a Season 3 of 'Bridgerton'?
Naturally, the next question is whose love story will be the center of Bridgerton's next installment. Had the Netflix series continued to follow Julia's Bridgerton books in chronological order, then Benedict Bridgerton's (Luke Thompson) love story would be the focus of the next installment. However, Season 3 is breaking from tradition.
That's because Season 3 of Bridgerton will shift the focus to Colin Bridgerton's (Luke Newton) love story with Penelope Featherington (Nicola Coughlan) instead.
Article continues below advertisement
"It is only fair in this author's third year of chronicling the marriage mart, Mayfair's social season should find its focus on a third son ... as well as a third doctor," a letter from Lady Whistledown, via Netflix, read on May 16, 2022. "This author can confirm that the upcoming season shall follow none other than the budding relationship between Colin Bridgerton and one Miss Penelope Featherington."
Article continues below advertisement
The announcement concluded: "With Penelope's days as a wallflower wearing thin, will she finally take bloom? Time will tell, and as always, so will this author."
Article continues below advertisement
Simone told E! News that she was "super excited for the world to see Nicola and Luke rock it" when she was asked about Bridgerton's future. We'd have to agree with E! News' theory, given how things ended for Penelope in the Bridgerton Season 2 finale.
Penelope hits rock bottom in Season 2.
Although Kate and Anthony finally got together in the Season 2 finale, everything unraveled for Penelope.
Not only did Penelope's best friend, Eloise Bridgerton (Claudia Jessie), figure out that Penelope was the notorious gossip writer Lady Whistledown, but Penelope also overheard Colin telling some of his friends that he'd basically never consider her as a romantic prospect.
Article continues below advertisement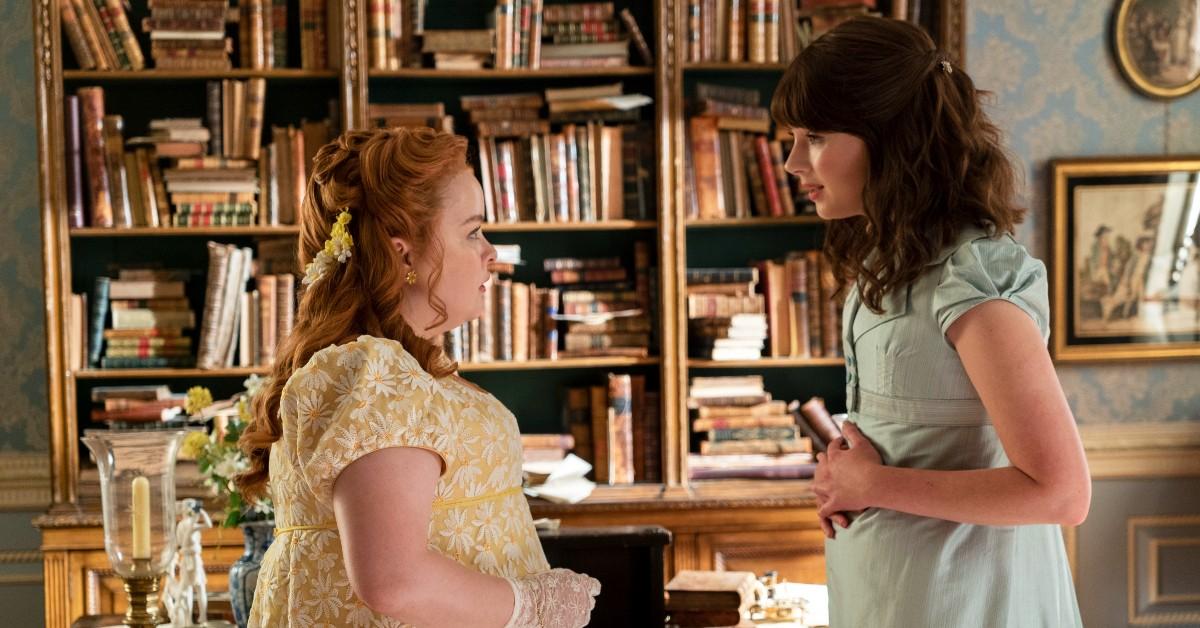 Although the Bridgerton book about Colin's love story takes place after Benedict's, it feels like Season 2 of the Netflix series set up the perfect transition for Colin's tale to take center stage in Season 3.
In the book Romancing Mister Bridgerton, Colin finally realizes that he does have feelings for Penelope. Not only that, but he finally finds out that Penelope is Lady Whistledown as well. It would make sense for Season 3 to focus on this, given how distraught Penelope was left in Season 2.
Rest assured, dear reader, we will be certain to inform you of all the juicy Season 3 details as soon as they arise.
Seasons 1 and 2 of Bridgerton are now streaming on Netflix.