Simone Ashley Joins Season 2 of 'Bridgerton' as a Real Ballroom Buster — Let's Get to Know Her
Season 2 of 'Bridgerton' is getting a few new faces and we can't wait for whatever scandal follows. So, who is Simone Ashley in Season 2 of 'Bridgerton'?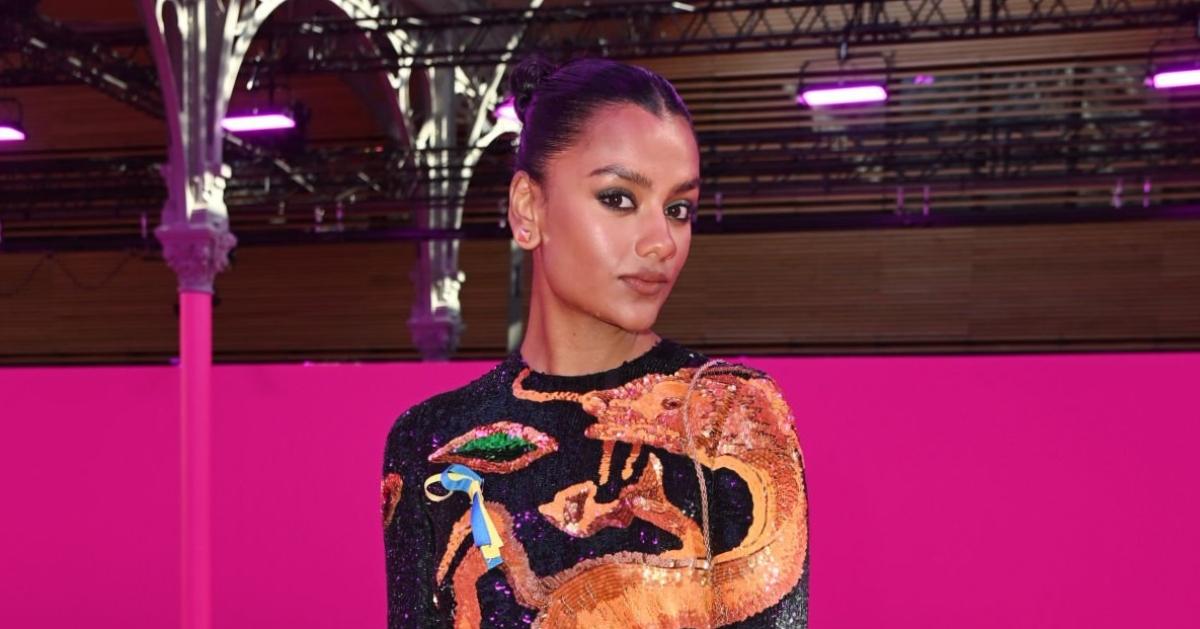 Bridgerton's secret gossip queen, Lady Whistledown, once said, "You do not know me, and rest assured, you never shall." And while that may certainly be the case for her (though her identity was revealed to the viewers in Season 1), this cannot possibly be the case for actor Simone Ashley who joins the cast of Bridgerton Season 2 just in time to shake things up. Who is Simone Ashley, and will Lady Whistledown have good or bad things to write about her character?
Article continues below advertisement
Who is Simone Ashley, new star of 'Bridgerton' Season 2?
Simone Ashley, the 26-year-old British-Indian actress who's poised to take the lead in Season 2 of Bridgerton, is the only actor in her family. In an interview with U.S. based South-Asian pop culture outlet Veylex, Simone said, "I grew up in a household full of Indian academics, and you know, the doctors, the engineers, the accountants — it's pretty cliche! I was never a budding academic, and always thrived in creative fields."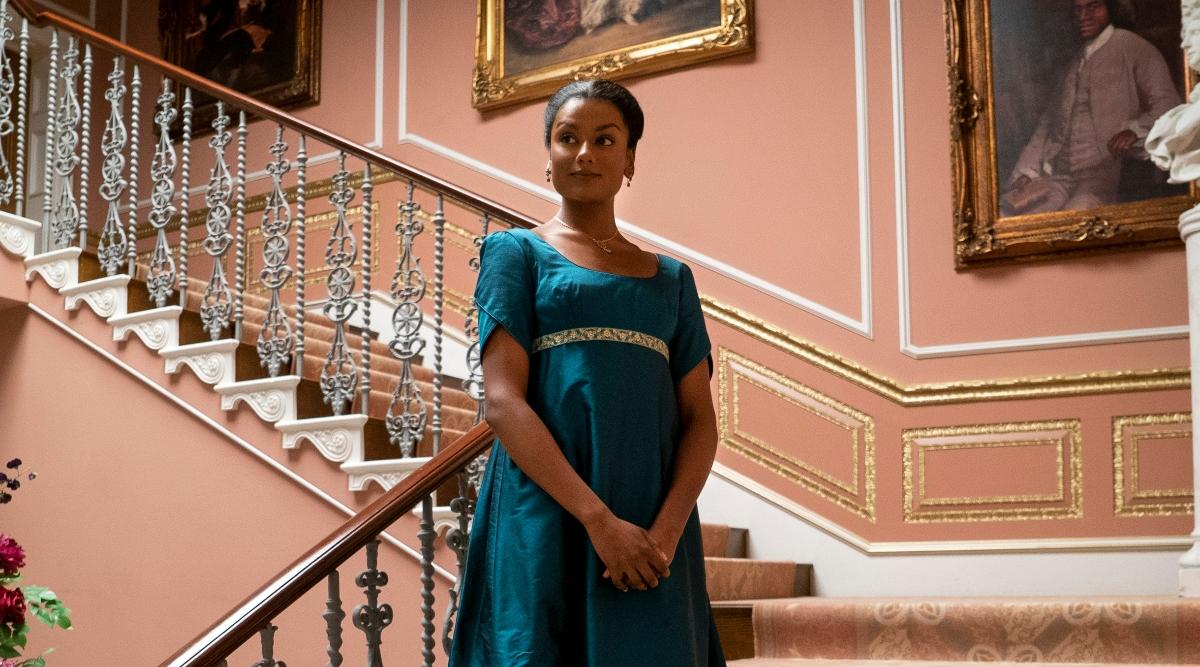 Article continues below advertisement
And thrive she has, with small parts in movies like 2019's Detective Pikachu as well as recurring roles on shows such as teen drama Wolfblood. Her big break came in the form of playing Olivia Hanan in the wildly popular Netflix comedy Sex Education. What was special about this experience was the fact that viewers rarely get to see a South Asian actor playing the ruthless, popular person. Normally they're relegated to nerdy stereotypes.
In the same conversation with Veylex, Simone spoke of colorism in the entertainment industry and being typecast, or "losing roles to girls that are more 'relatable' to target audiences and market." However, she never let that stop her from doing what she loved and, in her words, said, "F--k that!"
Article continues below advertisement
Now Simone will be playing Kate Sharma in Season 2 of Bridgerton, which is not only the lead but will most assuredly be another iconic role for the actress. In a Vogue profile about Simone, she describes Kate as a "go-getter" who will "speed right ahead, but she's also smart and admirably strategic."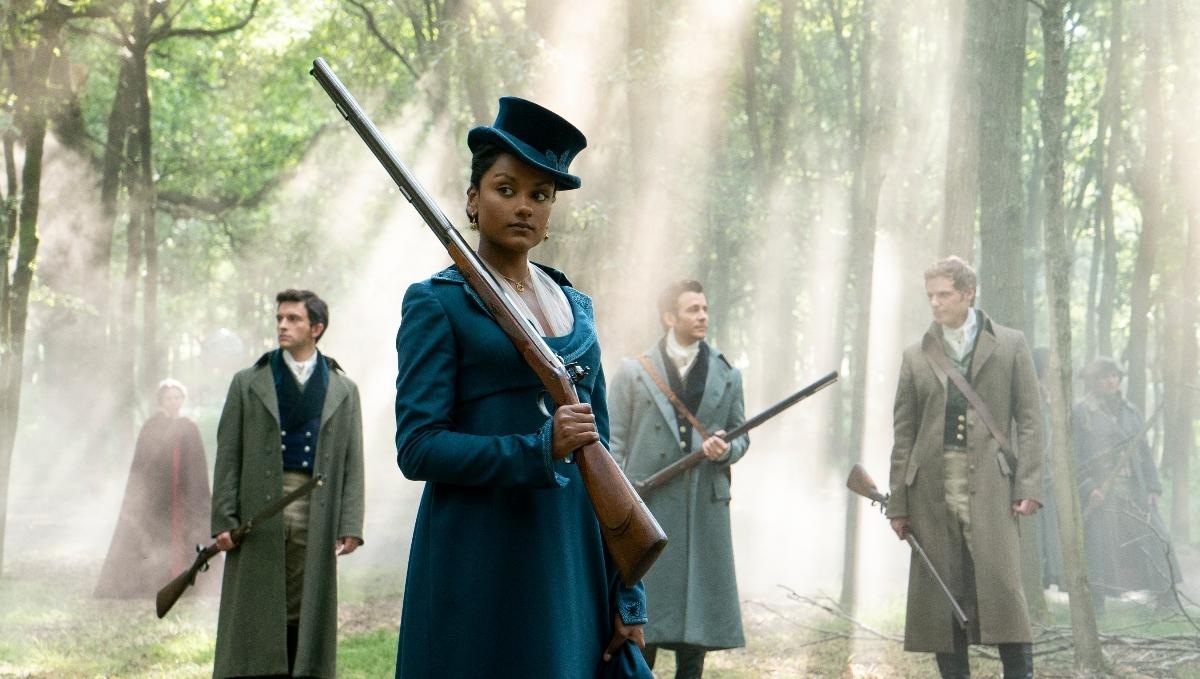 Article continues below advertisement
To slip into the often-uncomfortable corset of Kate Sharma, Simone put in a lot more physical work than she was used to. During a chat with Wonderland., Simone revealed that a ton of horseback riding was involved in her preparation. "I've never really ridden before. I rode once, years ago, but I did some intense training for that, and it turns out I'm a natural at it so that's a great thing," she said.
What is Kate Sharma doing in 'Bridgerton'?
The full Bridgerton Season 2 trailer is available to drool over, and we already covet every outfit. Per usual, the first voice we hear is that of Lady Whistledown's (narrated by Julie Andrews) who says, "It has been said that competition is an opportunity for us to rise before our greatest of challenges."
As we enter Season 2, we're focused on the love life of Viscount Anthony Bridgerton (Jonathan Bailey), and the competition born from attempting to win his heart.
Article continues below advertisement
The two women who end up vying for his attentions the most are Kate and her sister Edwina Sharma, played by Charithra Chandran. Anthony is looking for a match that will benefit his family, not his soul. Edwina is looking for love while Kate just wants Edwina to be happy. She does not intend to set her sights on the Viscount, but the heart wants what the heart wants.
As with all good rom-coms, the initial meeting between Kate and Anthony does not go well, but on the surface that's OK because he's courting her sister. However, it soon becomes clear that their attraction and feelings for each other cannot be denied. Will Kate put her sister's happiness before her own? Will the Viscount fight for what he wants, or continue to deny himself love? This is a real Bridgerton over troubled waters.
Season 2 of Bridgerton is available to stream on March 25 on Netflix.