He May Not Be Mr. Carson, but Jack Gilpin Is Still an Easy Favorite on 'The Gilded Age'
'The Gilded Age' welcomes Jack Gilpin to its already star-studded cast. Who does Jack Gilpin play and is his character based on anyone from history?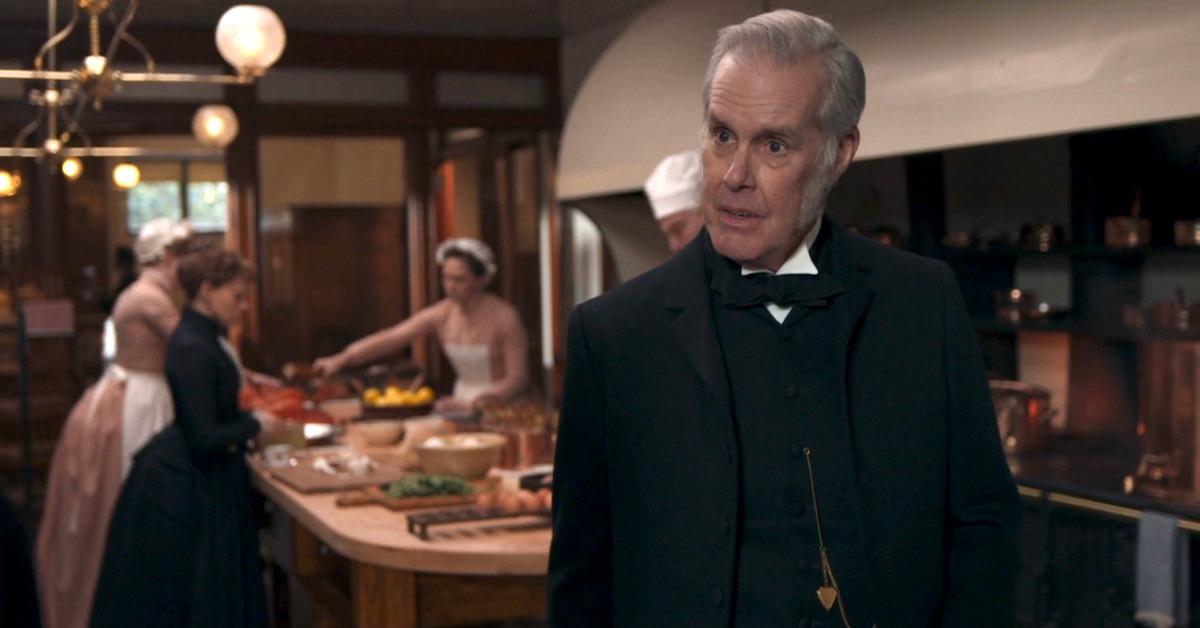 Every episode of The Gilded Age takes us deeper into the historical fantasy of the Gilded Age period in American history. Created by Julian Fellowes, the series is basically an American version of Downton Abbey. However, while Downton Abbey focused mostly on the upper and lower household dynamics, The Gilded Age focuses on the conflict between "old" and "new" money.
Article continues below advertisement
Still, it seems that Julian can't go without a little bit of that upstairs-downstairs drama, so we get a peek into the lives of the Van Rhijn and Russell household staffs. One of the staff members is played by the very experienced Jack Gilpin. So why does he look so familiar and what is his character's significance in The Gilded Age?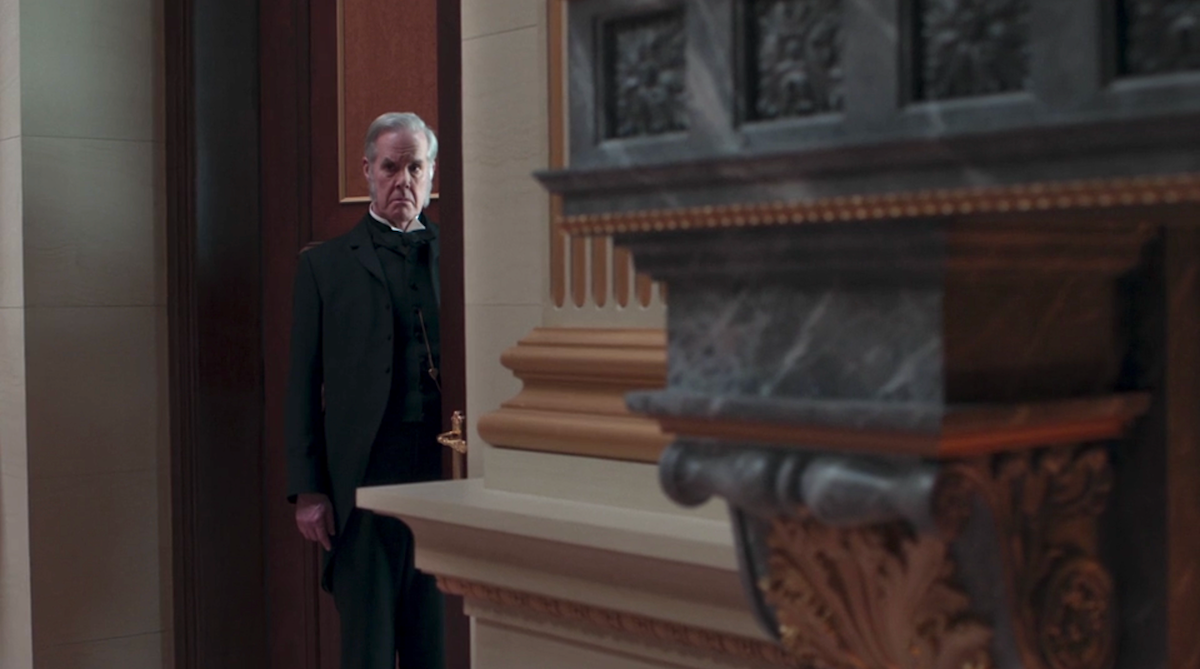 Article continues below advertisement
Jack Gilpin plays Church, the Russells' butler in 'The Gilded Age.'
In The Gilded Age, every upper-crust family has its own house staff and butler. The butler is actually the most important cog in the machine of the house; he makes sure that everything is going as it should be, that every fork is properly placed, and that every guest is greeted without delay.
According to his official character description on HBO's website, "Church is the Russell family's butler. He is American, from a dismal background, but evades his past by excelling at his job. He has no time for nonsense in the workplace due to his attention and care for his job. Above all, he's Bertha's ally and he intends to stay reasonably true to her every step of the way, unlike her own maid."
Article continues below advertisement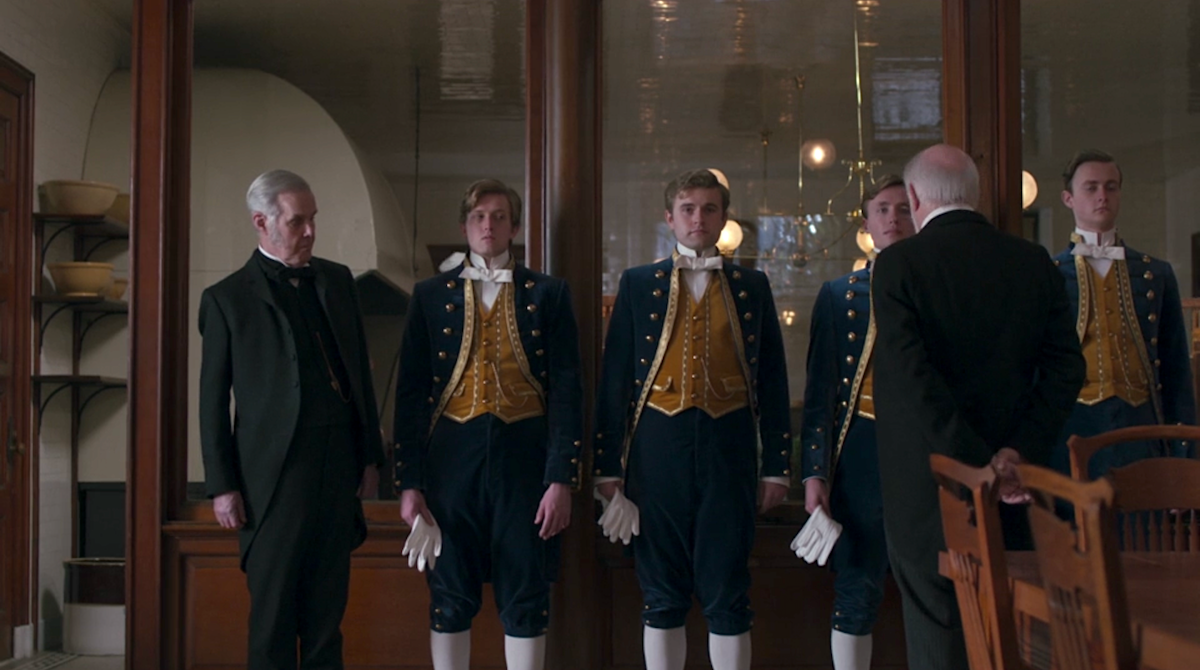 After the sixth episode, it's clear that Church's loyalties really do lie with the Russell family. Church, like Bertha Russell, does things the American way, whereas some of the families from "old money" still follow many of the English traditions.
When Ward McAllister wants to dine with the Russells, Bertha learns that her table settings and luncheon should be English-style, so she brings in the Van Rhijns' butler to assist Church. Church is heartbroken that he's not enough, but his loyalty will likely prevent him from rustling too many feathers.
Article continues below advertisement
Many 'The Gilded Age' fans might recognize Jack Gilpin from other projects.
Like most of The Gilded Age cast, Jack Gilpin is an accomplished actor in his own right. The cast itself boasts Broadway stars like Nathan Lane and Audra McDonald, as well as television and movie favorites like Cynthia Nixon and Carrie Coon. So, the addition of a pro like Jack Gilpin shouldn't come as too much of a shock to viewers. He's been acting since 1981, when he first appeared in the TV movie For Ladies Only.
Article continues below advertisement
Since then, Jack's career has blossomed. He quickly became a television favorite as a series regular in Kate & Allie in the '80s, but he's also had major roles in several movies. Some might recognize Jack as Bob Phillips from the movie 21, or as Mr. Brennan in Adventureland. In recent years, Jack played Sean Ayles in the Showtime favorite Billions, as well as guest characters in almost every show we can think of — from 30 Rock to Succession.
And now, Jack is the beloved Church, who may not be based on any butler from history that we know of, but is just as real to fans of The Gilded Age.
New episodes of The Gilded Age air every Monday at 9 p.m. EST on HBO.