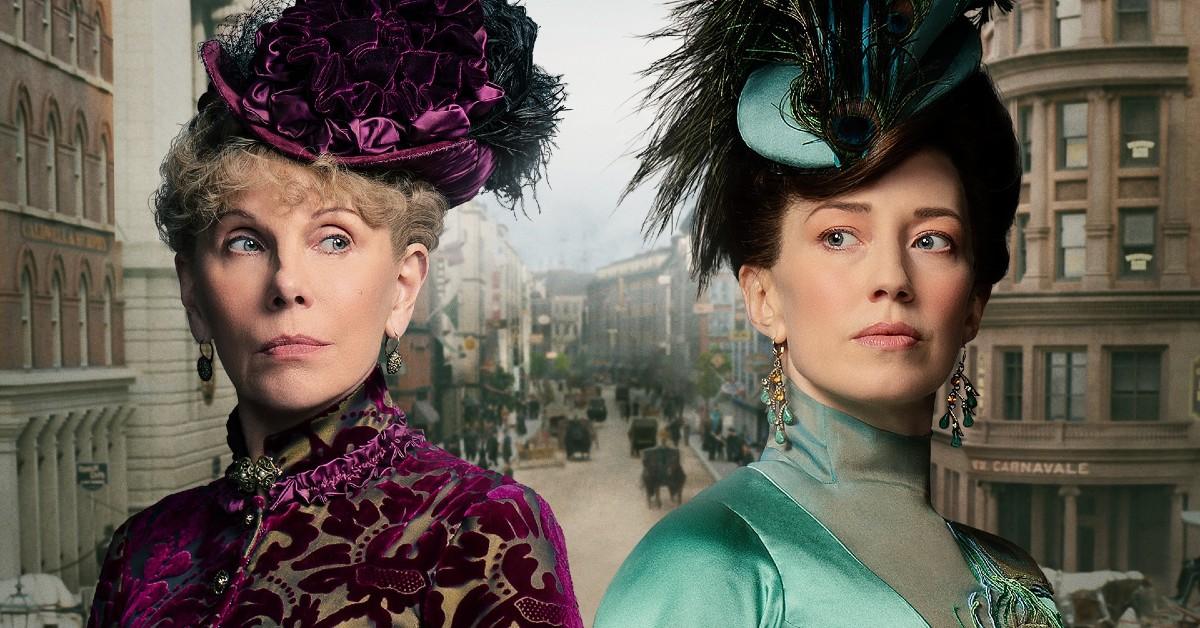 The Old Meets the New in HBO's Period Drama 'The Gilded Age' — Is It Based on Mark Twain's Book?
There's something about a good period drama that makes us want to slip into our petticoats and sip some tea. HBO's new series The Gilded Age is no different. From Downton Abbey creator Julian Fellowes and Sonja Warfield, The Gilded Age takes viewers to New York in the 19th century, a vaguely romantic era adorned with ruffled gowns, top hats, horse-drawn carriages, and stunning gothic architecture.
Article continues below advertisement
Focusing on the period of economic change, the story follows Marian Brook (Louisa Jacobson), who moves from her quaint life in rural Pennsylvania to NYC after the death of her father. Moving in with her snooty, old-money aunts, Agnes van Rhijn (Christine Baranski) and Ada Brook (Cynthia Nixon), the "penniless" Marian finds herself caught in the middle of a battle between one of her materialistic aunts and their new-money neighbors, one of which is a ruthless railroad tycoon.
It's class warfare like you've never seen it. Considering Mark Twain and Charles Dudley Warner's 1873 novel is titled The Gilded Age: A Tale of Today, we couldn't help but wonder, is Julian Fellowes' series based on the book?
Article continues below advertisement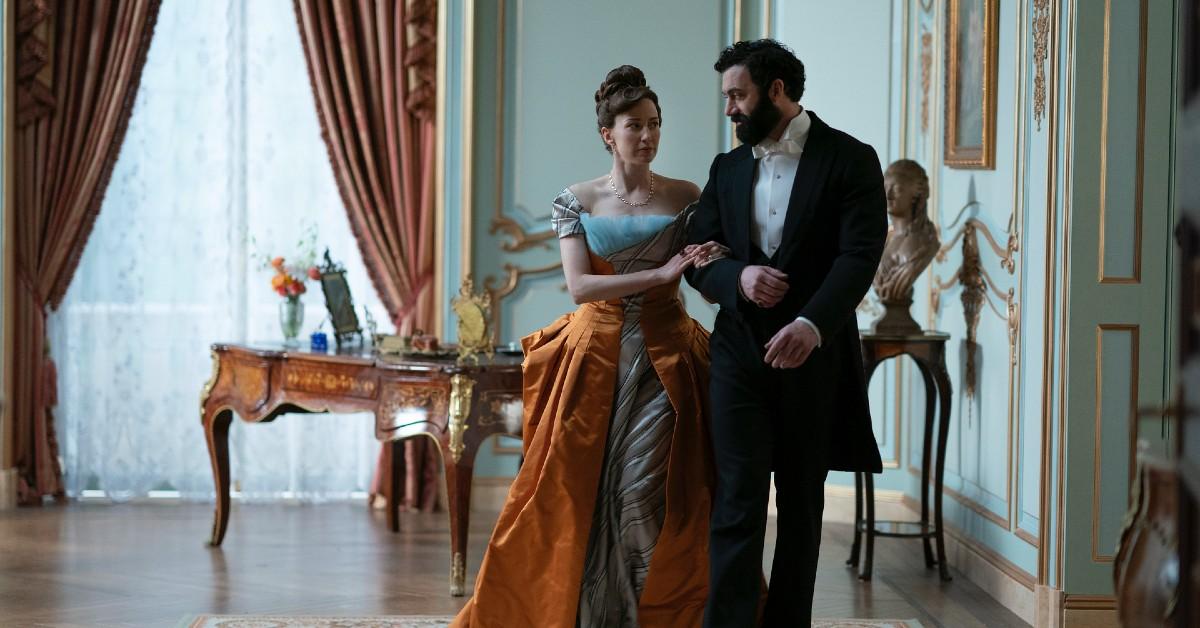 Is 'The Gilded Age' based on Mark Twain and and Charles Dudley Warner's novel?
Per PopSugar, the term "Gilded Age" originated from their satirical 1873 novel. In reference to the era of economic growth — which saw a boom in new industries and "new money" — the coauthors compared the time period to "gilding," a technique that sees a thin, outer layer of gold applied atop a less precious metal. Think gold-plated jewelry; to the common eye, it appears to be genuine gold, but in reality, it's nowhere near as valuable.
Article continues below advertisement
Mark Twain and Charles Dudley Warner saw the economic growth in the later years of the 1800s as "gilding" over deep-rooted issues, as only a measly handful of wealthy citizens benefited from the explosion of new industries.
While The Gilded Age aims to touch on all of this, the 10-episode HBO series is not expressly based on The Gilded Age: A Tale of Today.
The Gilded Age sets out to highlight a very real era in American history with the use of fictional characters.
Naturally, people jumped to compare Julian Fellowes' new series to the beloved Downton Abbey, NPR even deeming it "the American Downton Abbey."
Article continues below advertisement
Julian explained, however, that his two works are essentially complete opposites. While his PBS hit showcased a period of decline, The Gilded Age highlights a period of incline. "[Downton Abbey] was partly about the decline of the control of the (British) aristocracy," he told USA Today.
Article continues below advertisement
The Gilded Age, on the other hand, features the problematic joy of glitzy excess. "It's the arrival of the new guys in town who came to New York in the 1870s and '80s and built their palaces up and down Fifth Avenue," Julian told USA Today. "They threw money at everything because they had money."
Anyone can see the obvious commonalities between the two series, though. And we're not only referring to the stellar costuming accomplished by Downton Abbey's Anna Robbins and The Gilded Age's Kasia Walicka-Maimone. Glorious aesthetics are just one striking similarity.
Article continues below advertisement
"I always like dealing with periods of change, because I think change puts pressure on pretty well. All your characters, they're all having to deal with the fact that the way they got used to things, that's no longer the case — things have changed," Julian told RadioTimes regarding his attraction to period-based narratives.
If you're just dying to experience "the beginning of a new birth of America," The Gilded Age premieres on Monday, Jan. 24, 2022, at 9 p.m. EST on HBO and HBO Max.