Sarah Paulson Is Cherishing Her Time With Partner, Actress Holland Taylor
Is Sarah Paulson married? Learn more about the 'Ratched' star's love life, including her relationships with Cherry Jones and Holland Taylor.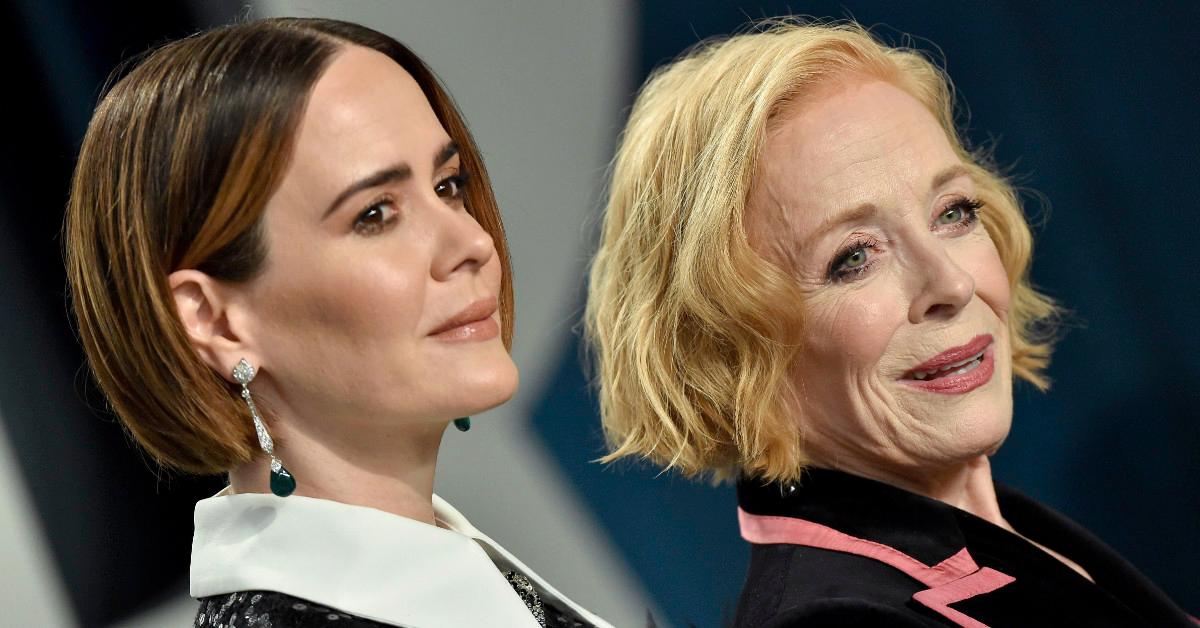 Ratched star Sarah Paulson doesn't need to be married to Holland Taylor to be fully committed to — and head over heels for — the Two and a Half Men actress, with whom she's been in a relationship since 2015.
Article continues below advertisement
Sarah commented on the public's fixation on her love life in a 2016 New York Times interview. "My choices in romantic partners have not been conventional, and therefore the idea that it's 'other' makes it compelling," she said.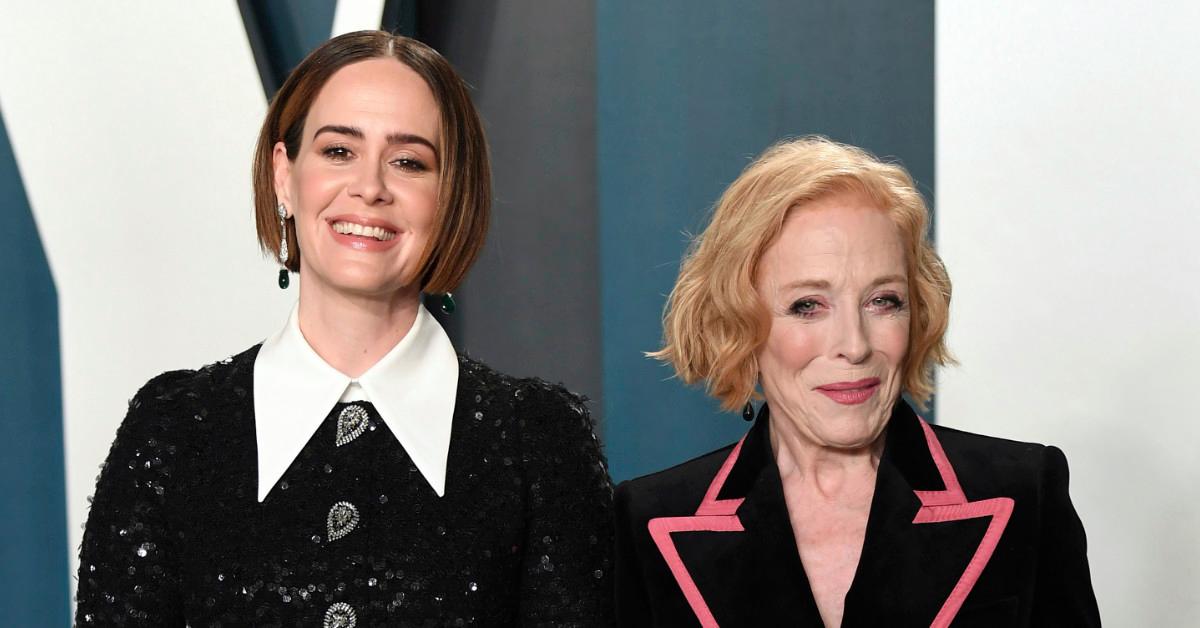 Article continues below advertisement
She continued, "If my life choices had to be predicted based on what was expected from me from a community on either side, that's going to make me feel really straightjacketed, and I don't want to feel that. … What I can say absolutely is that I am in love, and that person happens to be Holland Taylor."
Sarah also reflected on her and Holland's 32-year age gap.
"I think there's a greater appreciation of time and what you have together and what's important, and it can make the little things seem very small," she told the newspaper. "It puts kind of a sharp light mixed with a sort of diffused light on something. … I can't say it any other way than there's a poignancy to it, and a heightened sense of time and the value of time."
Article continues below advertisement
Sarah was once engaged to Tracy Letts.
Sarah was just an upstart actress when she got engaged to playwright and actor Tracy Letts, whom she met when she starred in an off-Broadway production of his play Killer Joe. "I was young — 24," Sarah once said in an interview, per PopSugar. "We loved each other. It just didn't work out."
Article continues below advertisement
The actress had a joyful reunion with Tracy and his wife, The Leftovers star Carrie Coon, at a 2018 luncheon, as the Chicago Sun-Times documented at the time. Coincidentally, all three thespians appeared in the film The Post the year prior.
She previously dated Cherry Jones.
Before her relationship with Holland, Sarah dated actress Cherry Jones. In fact, Cherry attended the 2005 Tony Awards with Sarah and gave her a shout-out after winning the Best Actress in a Play prize for her performance in Doubt. "Laura Wingfield, I share this with you," Cherry said at the end of her acceptance speech, referencing Sarah's character in that year's Broadway revival of The Glass Menagerie.
Article continues below advertisement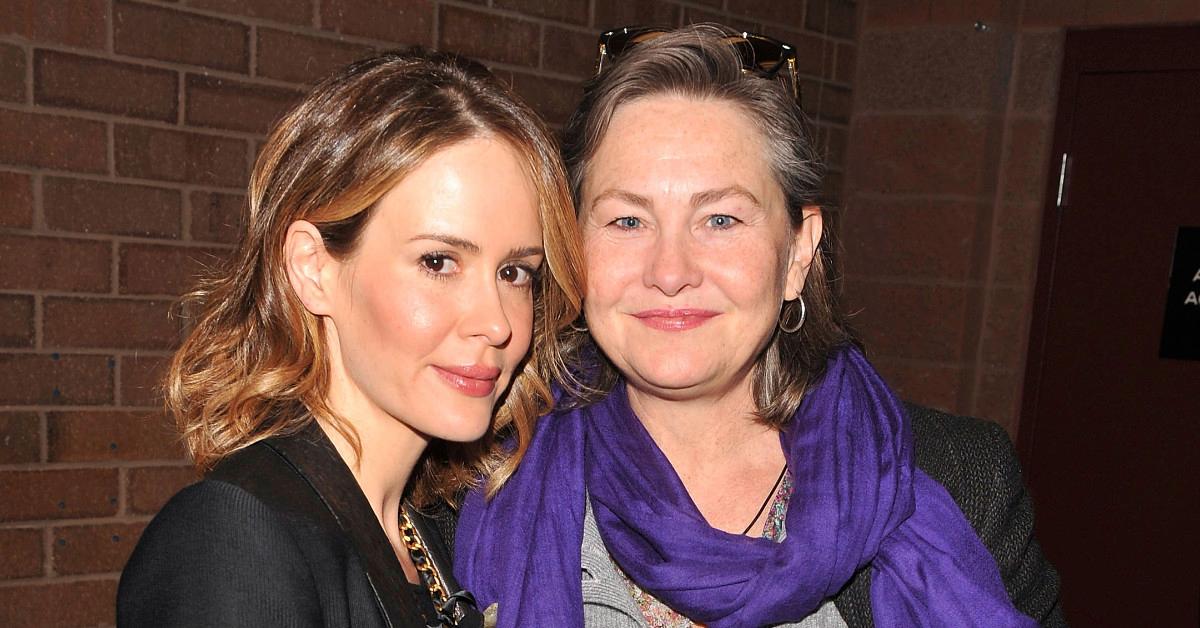 Cherry announced the couple's split in a 2009 Us Weekly interview.
"We're not together anymore, but we're still dearest of friends," she told the magazine. "It's the happiest break up that's ever been. We grew so much together and now we can send each other off with a kiss and great love."
Article continues below advertisement
Holland Taylor slid into Sarah's DMs.
During a 2019 appearance on Watch What Happens Live With Andy Cohen, Sarah revealed that she and Holland started dating after reconnecting over Twitter. "It's a long story. We met a very, very long time ago. I was with someone else; she was, too," Sarah said on the show.
Article continues below advertisement
"And then there was, like, a Twitter thing that happened," Sarah continued. "We were doing a thing at [actress] Martha Plimpton's house — it was for an organization that she was working with — and we were both doing a little PSA for it. And we sort of breezed by one another, and then started following each other on Twitter, and then…"
Sarah's American Horror Story co-star Billy Eichner interrupted her story, asking, "Holland Taylor slid into your DMs?"
Sarah replied: "She actually did. Yeah, it's pretty great."