Fans Think Penelope Featherington's Great Love Story Will Unfold Like the Books (SPOILERS)
Penelope Featherington (Nicola Coughlan) from 'Bridgerton' has been pining over the same person for two seasons. Who does she end up with? Here's the scoop.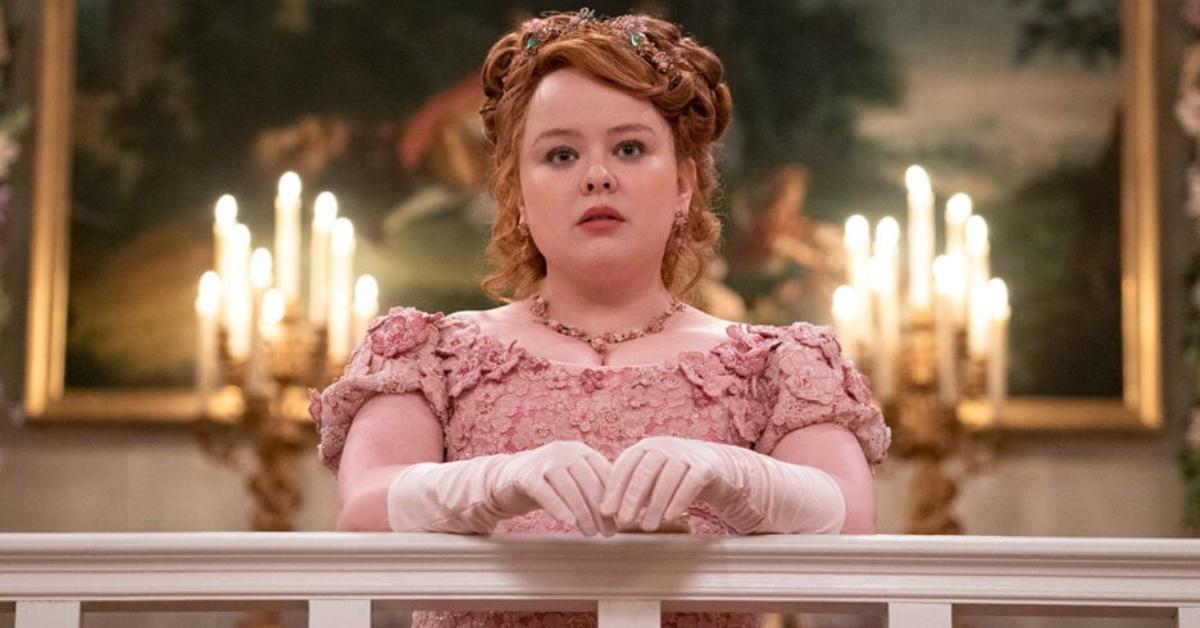 Warning: this article contains spoilers for Season 2 of Bridgerton and Julia Quinn's novel Romancing Mister Bridgerton.
On Netflix's hit Regency-era show Bridgerton, every character finds love whether they intend to or not. Audiences have watched wallflower Penelope Featherington (Nicola Coughlan) pine over sweet Bridgerton brother Colin (Luke Newton) for two seasons now. When will Penelope get her well-deserved happy ending?
Here's everything we know about who Penelope ends up with on Bridgerton.
Article continues below advertisement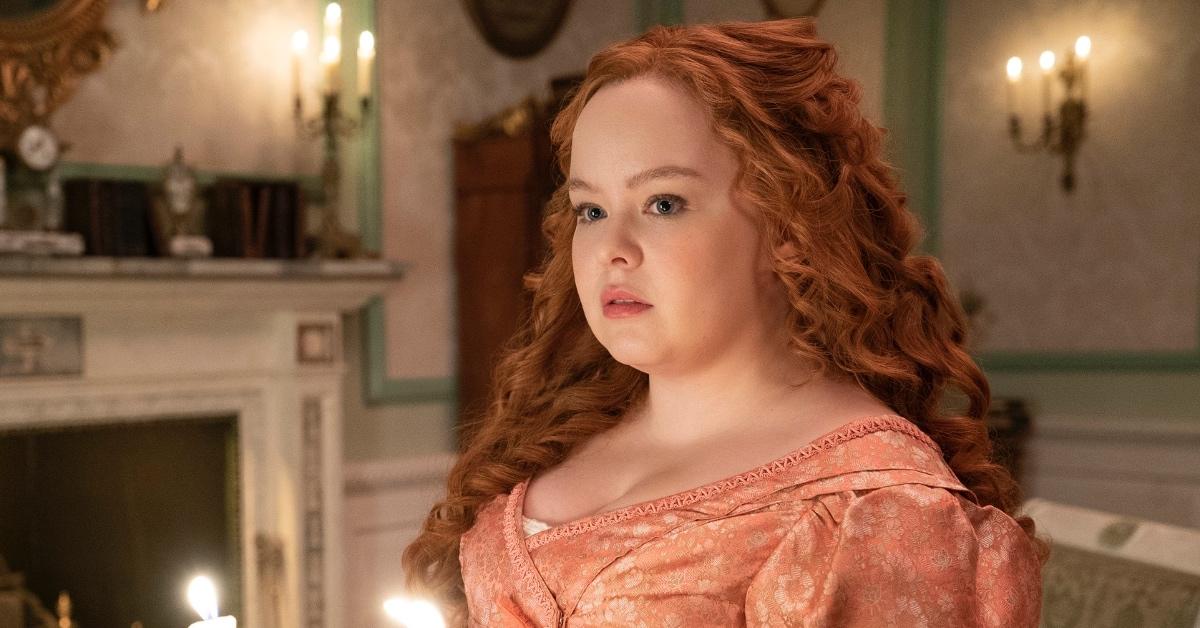 So, who does Penelope end up with on 'Bridgerton'? She's in for a whirlwind romance.
Throughout seasons 1 and 2 of Bridgerton, fans have watched Penelope secretly pine for middle Bridgerton brother Colin. Penelope has not revealed her crush to her best friend, Eloise Bridgerton (Claudia Jesse), in fear that it will ruin their friendship. During Season 1, Penelope's feelings were unrequited when Colin wanted to marry her cousin, Marina Thompson.
Article continues below advertisement
However, Marina's feelings lay with another, and Colin broke off the engagement, leaving Penelope to wonder if he would turn to her at last. Instead, Colin decided to take a trip to Europe, leaving Penelope heartbroken. During Season 2, it's revealed that Penelope wrote to Colin often on his travels, so upon his return, she was eager to see if his feelings for her had changed.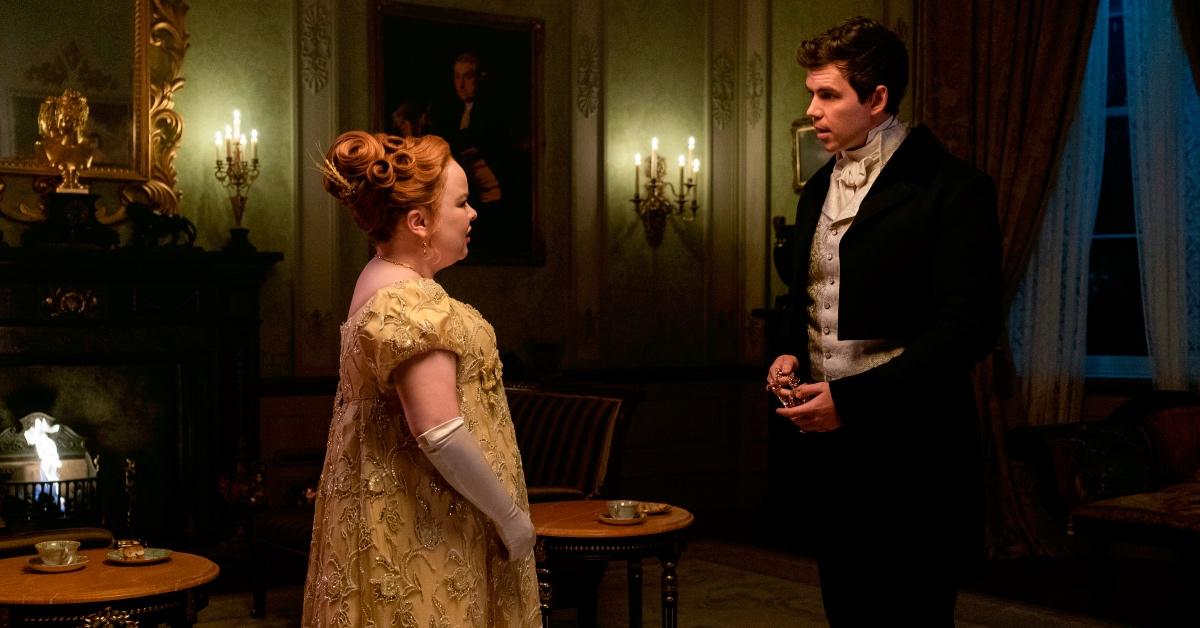 Article continues below advertisement
In a brief moment during Season 2, Colin and Penelope dance together, and he warns her family of a scam her cousin attempts to run on the wealthy families of Bridgerton. He also has a heart-to-heart with Marina, who informs him that Penelope truly cares for him. Sadly, in one of the last moments of the season, Penelope overhears Colin talking to his male friends, who are teasing him about their dance. Colin says he would never court Penelope, and she flees crying.
Author Julia Quinn's fourth Bridgerton novel, Romancing Mister Bridgerton, follows Colin returning from yet another Europe trip. Society has become fully embroiled in discovering Lady Whistledown's identity, but Colin finds himself the subject of several rumors in a way that attracts his own attention to the mystery.
Article continues below advertisement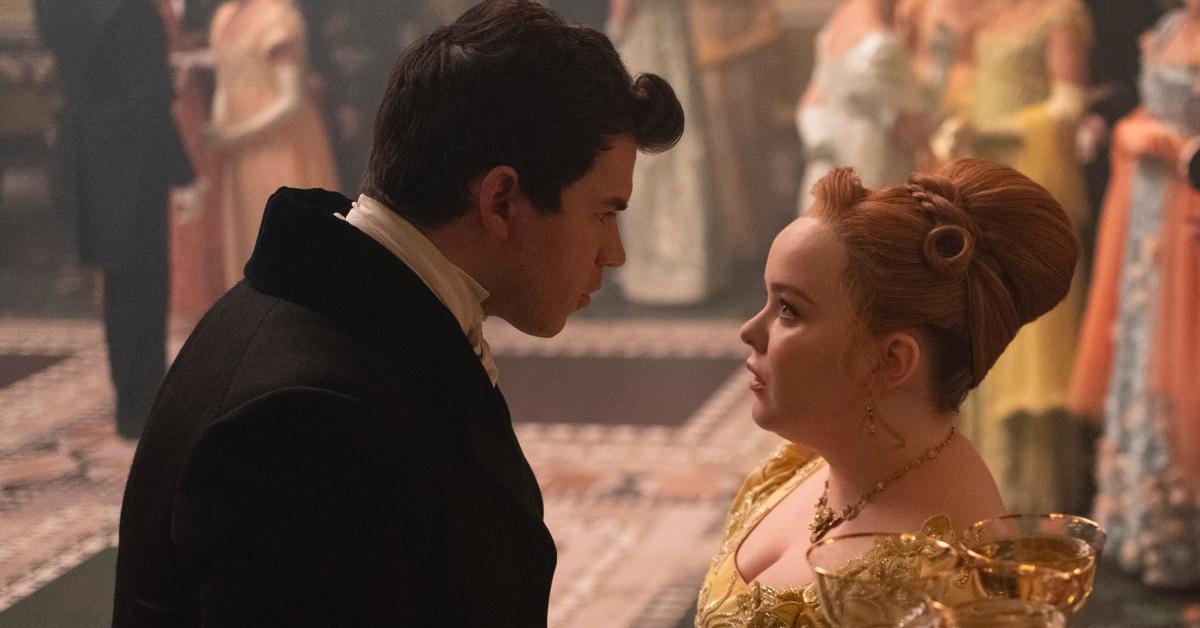 While Colin grapples with his feelings for Penelope, he also must come to terms with her reveal as Lady Whistledown. Thankfully, despite the bumps along the way, he realizes she was the one meant for him all along, and they marry. Fans are hoping that Season 3 of the show will go out of order timeline order to tackle this plot line, especially after Season 2 ended with Eloise learning Penelope's secret and vowing never to speak to her again.
Penelope and Colin have quickly risen to fan-favorite fame as a couple, but fans might have to wait a while to see their love story unfold onscreen. Until then, you can stream the first few seasons of Bridgerton on Netflix.