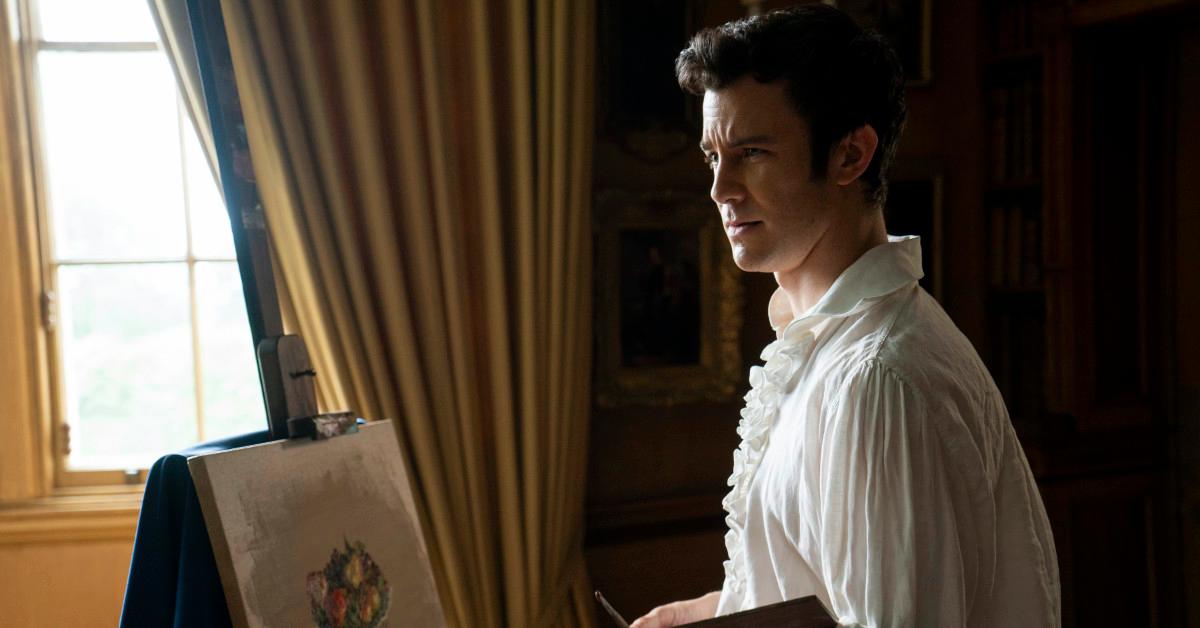 Benedict Bridgerton's Love Life Frustrates 'Bridgerton' Fans
Bridgerton viewers have picked up on sexual chemistry between Benedict Bridgerton (Luke Thompson) and other men. "That boy, Benedict Bridgerton, is gay, and I really believe that," one fan tweeted today, Sunday, March 27.
To fans' frustration, however, the Netflix hit drama hasn't confirmed that Benedict has any sort of same-sex attraction. "I watched a whole season of Bridgerton just for Benedict to not be gay?" one fan tweeted after watching Season 1. What was the point of all the subtext?!"
Article continues below advertisement
And those Twitter users aren't alone. "Benedict is 100 percent my favorite of the Bridgerton siblings, but he'd be even better if they let him live his truth as a gay," another person wrote yesterday.
"Finished Bridgerton Season 2," yet another fan wrote the day before. "If Benedict doesn't have gay sex in Season 3, I'm going to scream and cry and bite someone's head off."
So, in a TV show that has attracted queerbaiting criticisms, what's the story with Benedict's sexuality? Here's what we know…
So far, Benedict has only romanced women on the show.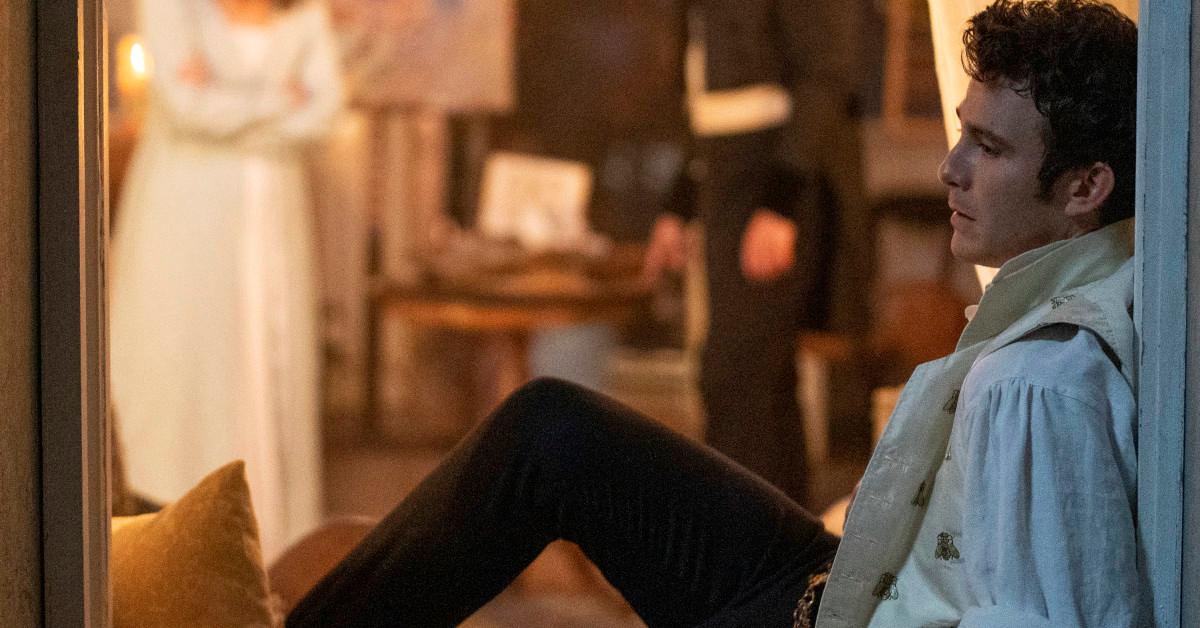 As Town & Country points out, Benedict's love interests and sexual partners on Bridgerton thus far have all been women, including the modiste Genevieve Delacroix. He even speaks poetically about what it truly is to "admire a woman" and "look at her and feel inspiration" and "delight in her beauty so much so that all your defenses crumble, that you would willingly take on any pain, any burden for her."
Article continues below advertisement
And in the book series — potential Bridgerton spoiler alert! — Benedict is straight, by all indications. A family tree on author Julia Quinn's website shows that Benedict marries one Sophia Beckett, as described in the third book, An Offer From a Gentleman, and that the couple has four children, Charles, Alexander, William, and Violet.
Of course, Bridgerton could very well deviate from its source material. "I read the Benedict book to get an idea," Luke tells Town & Country. "They're taking Julia Quinn's idea and a lot of the stuff in the novels, but they're also doing their own thing."
Article continues below advertisement
Luke Thompson says Benedict is a "very open person," and departing showrunner Chris Van Dusen hopes Benedict will explore his freedom.
In response to Town & Country's question about Benedict's sexuality, Luke says that his onscreen alter-ego is "clearly a very open character and that's extremely fun to play."
"And I think that it's not narrowly sexual… he's just a very open person, full stop," the actor adds. "I tend to think that's a question for the writers, really, because in order to be playing a character, I sort of have to surrender that side of my brain. The writers are like God, as in I just have to play with what they give me. I think there is that openness, which is really lovely to play with, but in terms of where it goes, I don't know."
Article continues below advertisement
And the outgoing showrunner Chris Van Dusen, who left Bridgerton after producing the second season, recently commented on Benedict's sexuality as well.
"With Benedict, he gets to be a part of this whole other world, this artsy space with all these colorful characters, and I think, as a second son, he's been given a certain amount of freedom," Chris told Digital Spy and other outlets. "It's been so interesting for me to see what he's been able to do with that freedom. So I hope definitely that the show will continue in that vein."