What's the Meaning of Tulips in 'Bridgerton'? The Flower Holds Special Symbolism
What's the meaning of tulips in 'Bridgerton'? This particular flower was mentioned in both Season 1 and Season 2. Learn more here.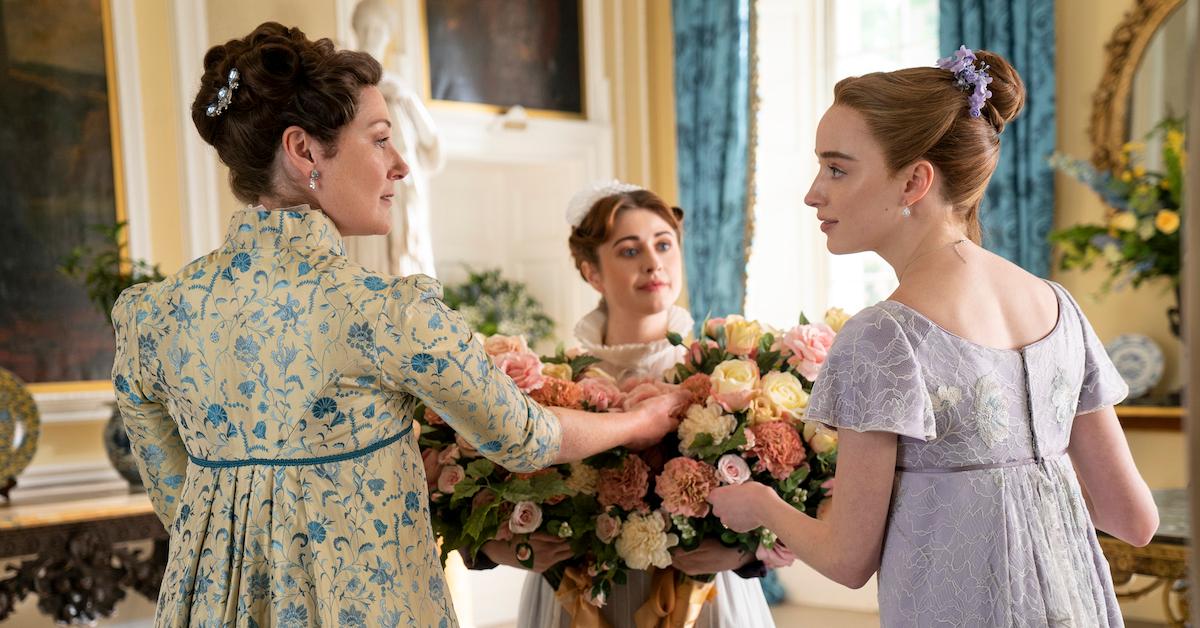 The highly-anticipated Season 2 of Bridgerton dropped on Netflix on March 25, 2022, and viewers have once again become enthralled with the Regency-era drama. For fans who re-watched the first season before jumping into the second installment, recurring symbolism when it comes to tulips might have caught their attention. But what is the meaning of this particular flower in relation to Bridgerton? Let's take a closer look.
Article continues below advertisement
Tulips have an important meaning in 'Bridgerton.'
The meaning of tulips was first mentioned in Season 1 when Violet Bridgerton (Ruth Gemmell) was sitting with Anthony (Jonathan Bailey) while embroidering the flower. "This is for Daphne," Violet told her eldest son. "Tulips, they symbolize passion. A most appropriate hem for your sister when she decides to marry the Duke. Perhaps your bride would like the same."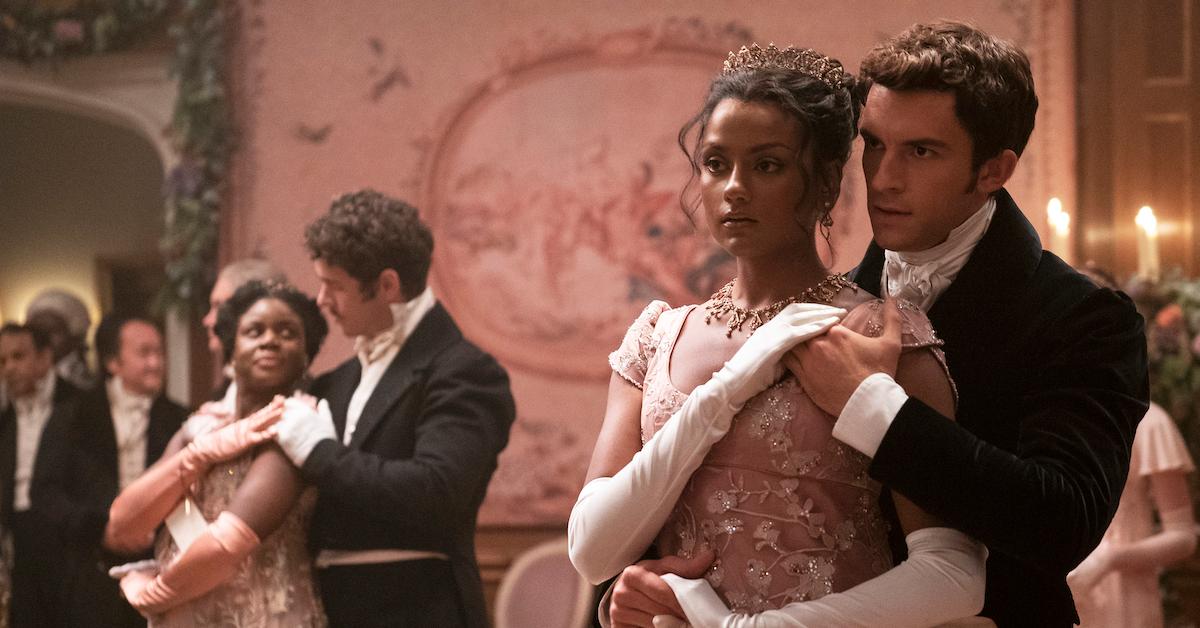 Article continues below advertisement
In Season 2, tulips again came into play when Anthony visited Kate after she awakened following her horse accident. He showed up with a bouquet of tulips in hand — something that could have been foreshadowing that Kate would be the one to become his bride. Although Anthony's initial proposal (which appeared to come out of obligation in order to protect Kate's honor) was rejected, Kate ultimately said yes when he proposed again after declaring his love for her.
Article continues below advertisement
She fiddled with the flower some more, then blurted out, "You shouldn't have picked this."
"You should have a tulip," he said matter-of-factly. "It isn't right that Edwina receives all the flowers."
Kate's stomach, already tense and prickly, did a little flip. "Nonetheless," she managed to say, "your gardener will surely not appreciate the mutilation of his work."
He smiled devilishly. "He'll blame one of my younger siblings."
She couldn't help but smile. "I should think less of you for such a ploy," she said.
"But you don't?"
She shook her head. "But then again, it's not as if my opinion of you could sink very much lower."
"Ouch." He shook a finger at her. "I thought you were supposed to be on your best behavior."
Kate looked around. "It doesn't count if there is no one nearby to hear me, right?"
"I can hear you."
"You certainly don't count."
His head dipped a little closer in her direction. "I should think I was the only one who did."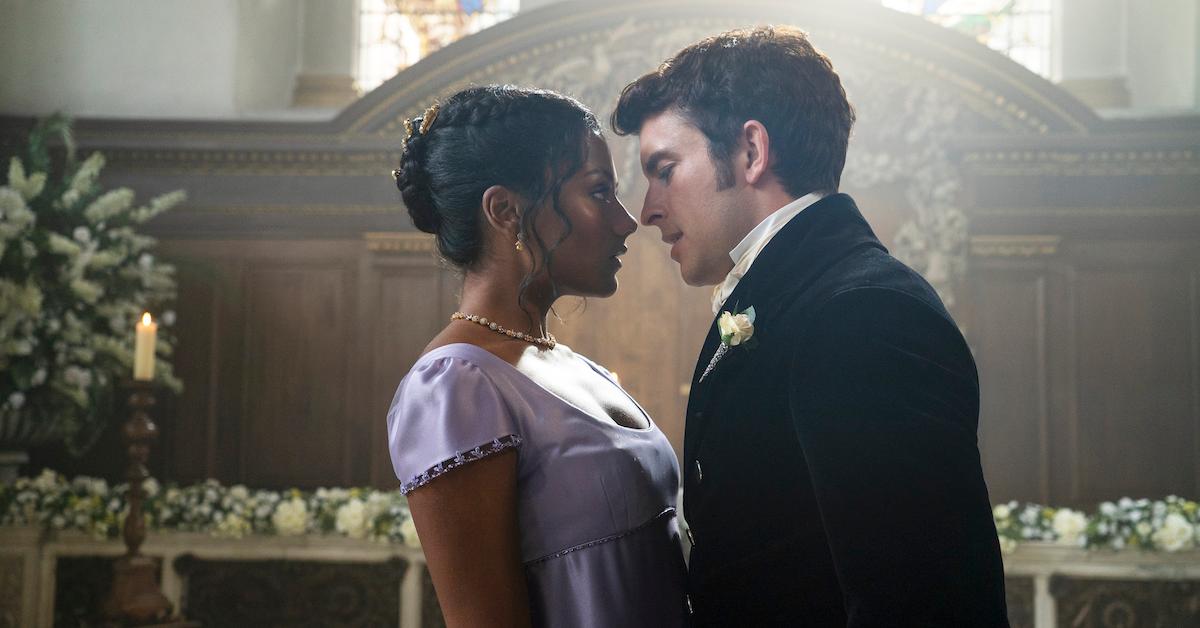 Article continues below advertisement
What do tulips generally symbolize today?
The generally-accepted meaning of tulips is "perfect love," according to ProFlowers.com. As with many flowers, different colors of tulips can hold different meanings. Red tulips, for example, are associated with true love, while purple tulips symbolize royalty, per the website. Likewise, yellow has evolved from representing "hopeless love" to "cheerful thoughts and sunshine," and white tulips indicate forgiveness.
It also makes sense that Anthony brought Kate pink tulips, considering they represent "caring and good wishes."
Only time will tell whether the meaning behind tulips continues onto Season 3 and beyond in the Netflix adaptation of Bridgerton. In the meantime, Seasons 1 and 2 of Bridgerton are now streaming.