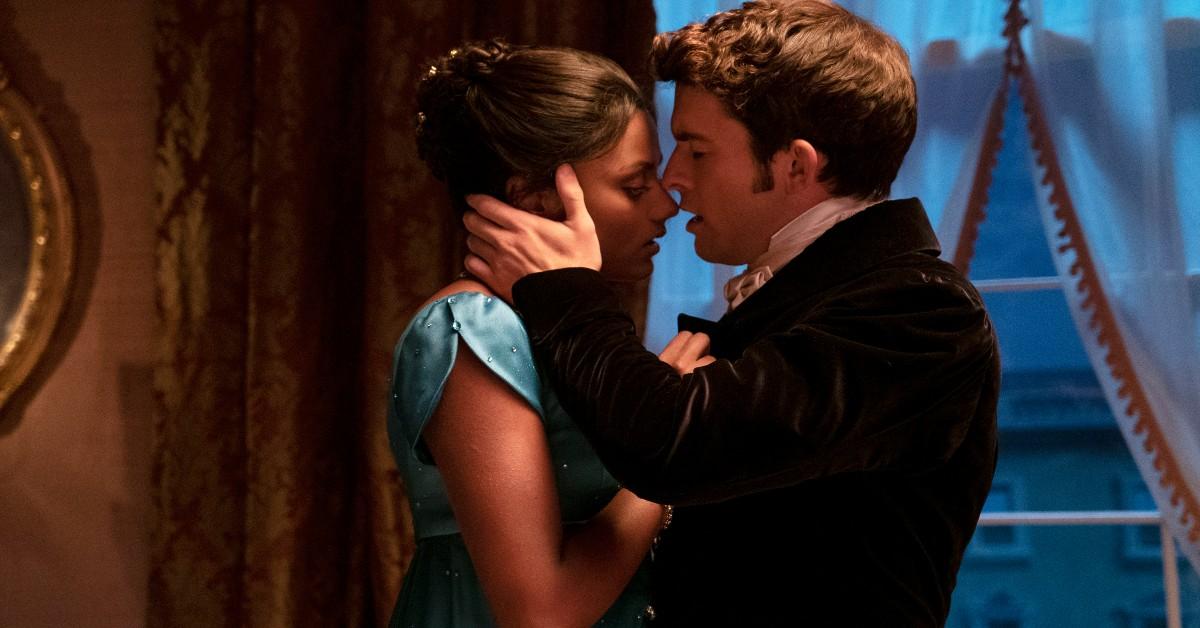 Why Are 'Bridgerton' Fans Swooning Over Anthony's "You Are the Bane of My Existence" Line?
Spoiler alert: The following article contains spoilers for Bridgerton Season 2 on Netflix.
All Anthony Bridgerton (Jonathan Bailey) wants in Season 2 of Bridgerton is a perfectly reasonable wife who will raise his children and never vex him in the slightest.
Naturally, he finds himself drawn to Kate Sharma (Simone Ashley), a perfectly unreasonable woman (in his eyes) who continually vexes him.
Article continues below advertisement
There are a myriad of ways that love can be expressed without actually saying, "I love you." This certainly applies to Anthony. How does he express his feelings to the actual love of his life, Kate?
He tells her that she is, in fact, the bane of his existence. Gentlemen, take notes.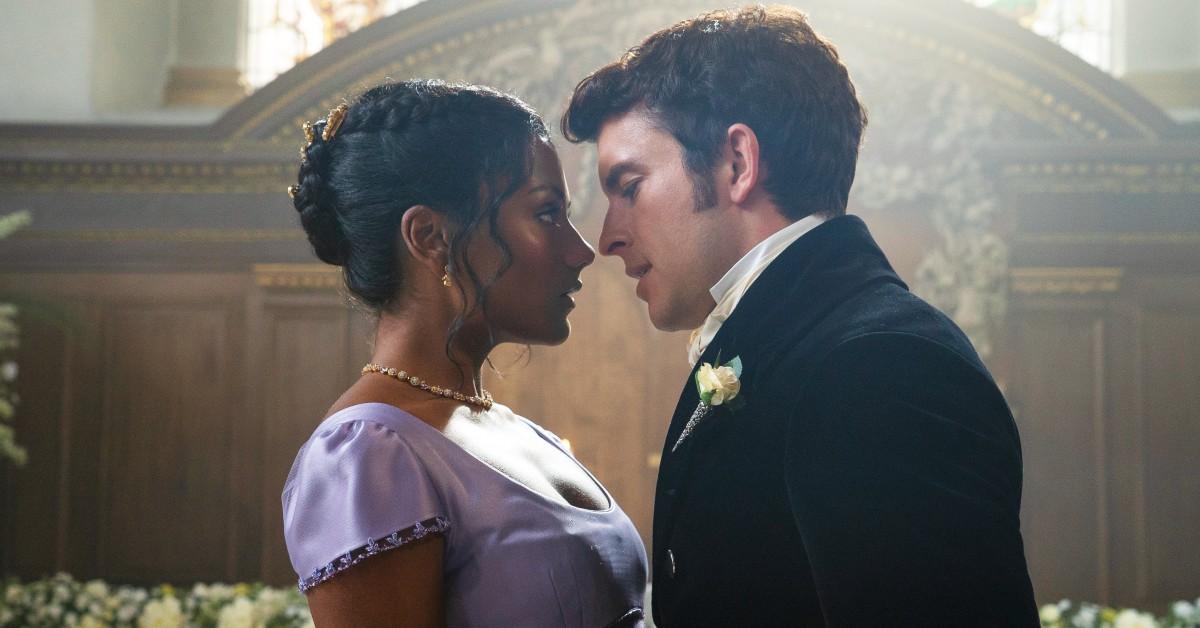 Article continues below advertisement
Anthony's line has a deeper meaning.
OK, we know. If you take Anthony's line out of context, it sounds rather cruel. However, let's break down what Anthony actually meant. He tells Kate this in Season 2, Episode 5, after her secret plan with the Sheffields is revealed over a family dinner.
Anthony tells Kate after the snafu that he wants to find a way to break off his engagement to Edwina. Kate assumes it's because the Sheffields withdrew the offer to pay for Edwina's dowry.
She calls him out for that, noting that he's rich enough and doesn't need a dowry from his wife. Anthony responds by citing her as the reason why he can't go through with marrying Edwina.
"You are the bane of my existence," Anthony admits to Kate, continuing with, "And the object of all my desires."
Article continues below advertisement
Did we mention that Anthony also confesses to Kate that his honor as a gentleman is "hanging by a precarious thread" every time he's in Kate's presence? We commend Kate for not passing out from Anthony's declaration!
Article continues below advertisement
Fun fact: Anthony is the man behind another iconic 'Bridgerton' line.
In Season 1 of Bridgerton, Anthony's younger sister, Daphne Bridgerton (Phoebe Dynevor), tells her new husband, Simon Basset (Regé-Jean Page), that she burns for him.
In Julia Quinn's book, The Viscount Who Loved Me, it's actually Anthony who tells Kate this, in an effort for her to realize that she's the most attractive woman in the world to him.
Naturally, Anthony doesn't repeat the "I burn for you" line in Bridgerton Season 2.
In summary, Anthony is the undisputed king of fiery romance, Bridgerton fans agreed.
Article continues below advertisement
Article continues below advertisement
Anthony does eventually directly tell Kate that he loves her in the Season 2 Bridgerton finale, but the "You are the bane of my existence" line still remains one of the top lines of Season 2 that set Bridgerton fans hearts aflutter. Can we make romantic courting a thing again?
Try not to swoon while watching Bridgerton Season 2 on Netflix.