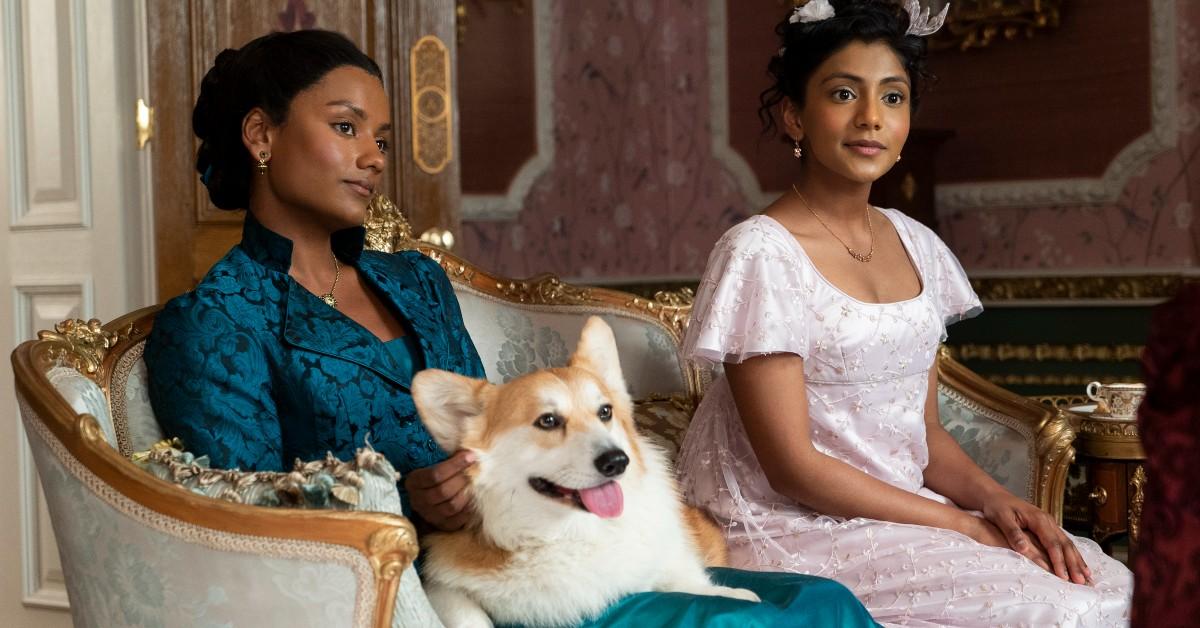 Newton the Corgi Is the True Star of 'Bridgerton' Season 2! Was He in the Book?
Kate Sharma's adorable corgi, Newton, certainly stole the show in 'Bridgerton' Season 2. Was Newton in the original book, 'The Viscount Who Loved Me'?
Spoiler alert: The following contains very adorable spoilers for Bridgerton Season 2 and Julia Quinn's novel, The Viscount Who Loved Me.
There was a veritable assortment of new characters that shook up the ton in Bridgerton Season 2.
However, one truly stood out from the rest. Although this writer was certainly impressed with the lovely Edwina Sharma (Charithra Chandran) and Kate Sharma (Simone Ashley), it was Kate's corgi, Newton (played by Austin the corgi), who stole every scene.
Article continues below advertisement
Newton was Kate's loyal companion in Season 2, who was never far from her side. He wasn't initially fond of the Viscount Anthony Bridgerton (Jonathan Bailey), and was even the indirect cause of the Viscount's undignified fall into a lake. Did Newton play such a pivotal role in the book that Season 2 of Bridgerton was based on?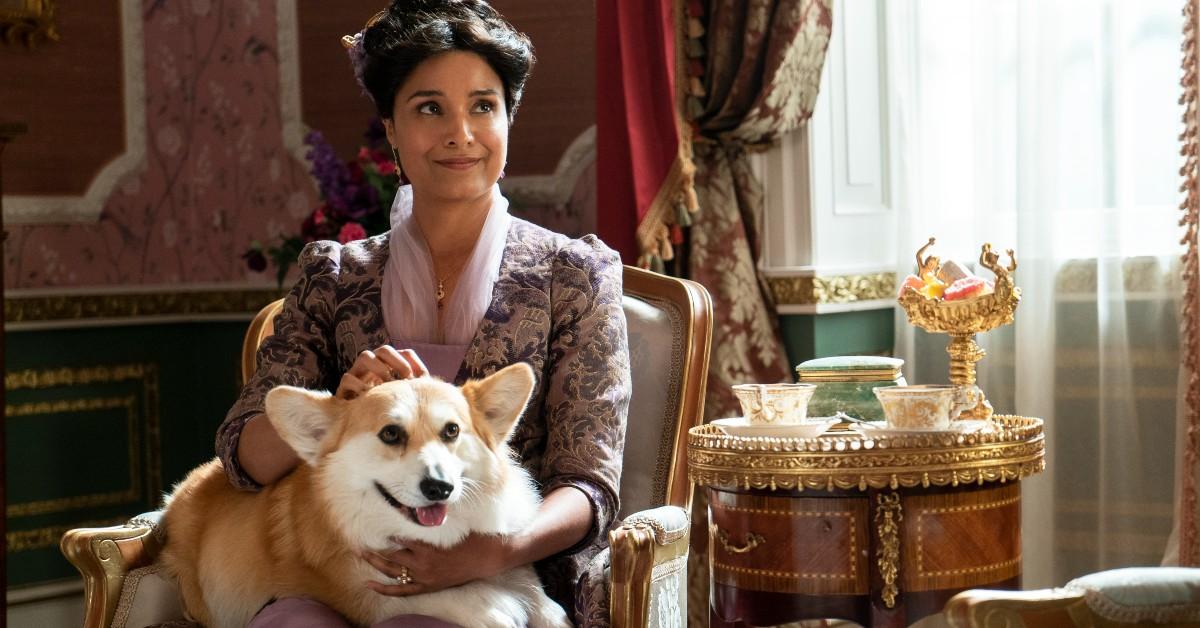 Article continues below advertisement
Newton actually caused even more mischief in the book.
There was certainly no shortage of verbal sparring between Kate and Anthony in Bridgerton Season 2. However, Newton was the cause of a notable quarrel between Kate and Anthony in Julia Quinn's The Viscount Who Loved Me.
In the book, Anthony accompanies Kate when she takes Newton out for a walk, hoping that they'll run into Edwina. They do end up running into Kate's younger sister by a lake, but Newton reaches Edwina first.
Anthony does not think highly of Newton at this point, and what the corgi does next doesn't improve matters. Newton happily bounds straight into Edwina, knocking her into the lake. Although Edwina proclaims that she's fine, just wet, Anthony uses this moment as an excuse to rage at Kate, basically insinuating that it was her fault.
Kate snaps back at him, sarcastically quipping that she knows "the secret language of corgis" and joking that Edwina's accident was her evil plan all along.
Article continues below advertisement
Anthony calls Kate a "menace to society" and Kate replies by ordering Newton to shake. Newton happily complies, shaking his wet fur all over Kate and Anthony, which, for Kate is worth it just so she can see Anthony's vexed reaction.
It's fair payback for another comment Anthony makes earlier, when he compares women to dogs, saying that both "hung on to his every word."
Article continues below advertisement
Despite Anthony's gibes towards Newton's mom, the corgi in the book adores Anthony from the get-go. There's even a line that describes Newton smiling at Anthony after the two meet.
However, in the series adaptation, Newton doesn't warm up to Anthony until Anthony and Kate finally get together (was Newton the biggest Kanthony shipper all along?). Kate's corgi also adores Lady Danbury (Adjoa Andoh) in the TV series, whereas in the book, he adores Kate's stepmother, Mary.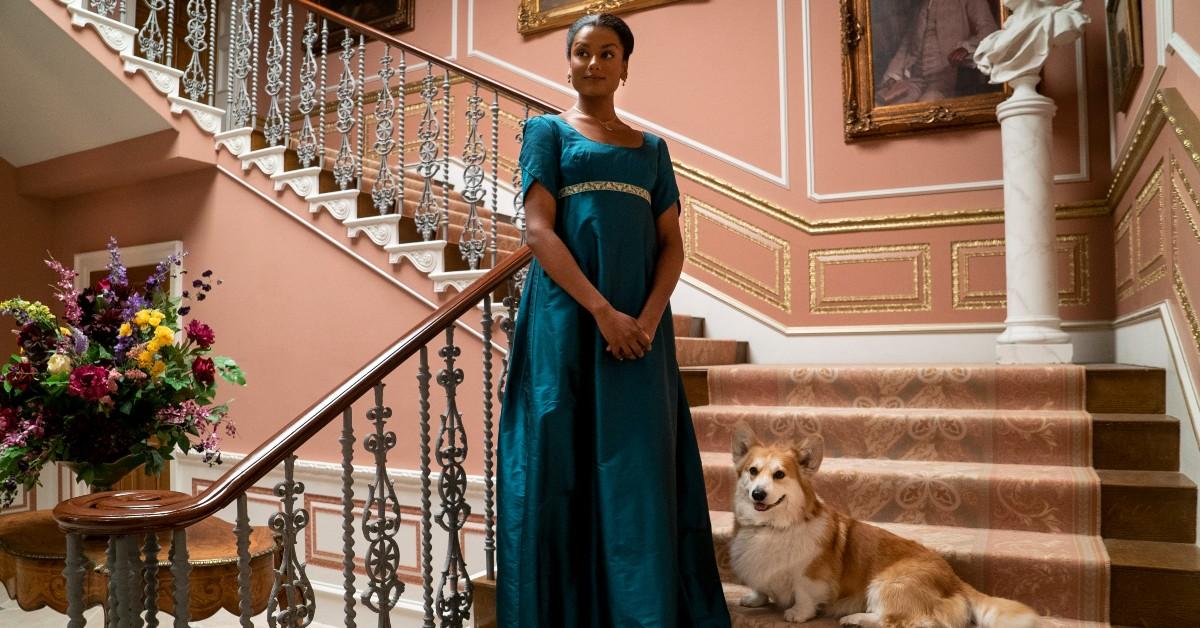 Anthony clearly isn't a dog person, but he is most definitely a Kate person, which means he grows to love her beloved companion. In the Season 2 finale of the show, Newton decides to join in on the game of pall-mall, and Anthony jokes that getting Newton as part of his marriage to Kate wasn't part of the deal.
All in all, if you want more cute Newton content, be sure to read The Viscount Who Loved Me. Season 2 of Bridgerton is streaming on Netflix.