Anthony and Edwina's Courtship Takes a Surprising Turn in 'Bridgerton' Season 2 (SPOILERS)
Who does Edwina Sharma marry in 'Bridgerton' Season 2? Get spoilers about the Charithra Chandran character's storyline in the Netflix hit.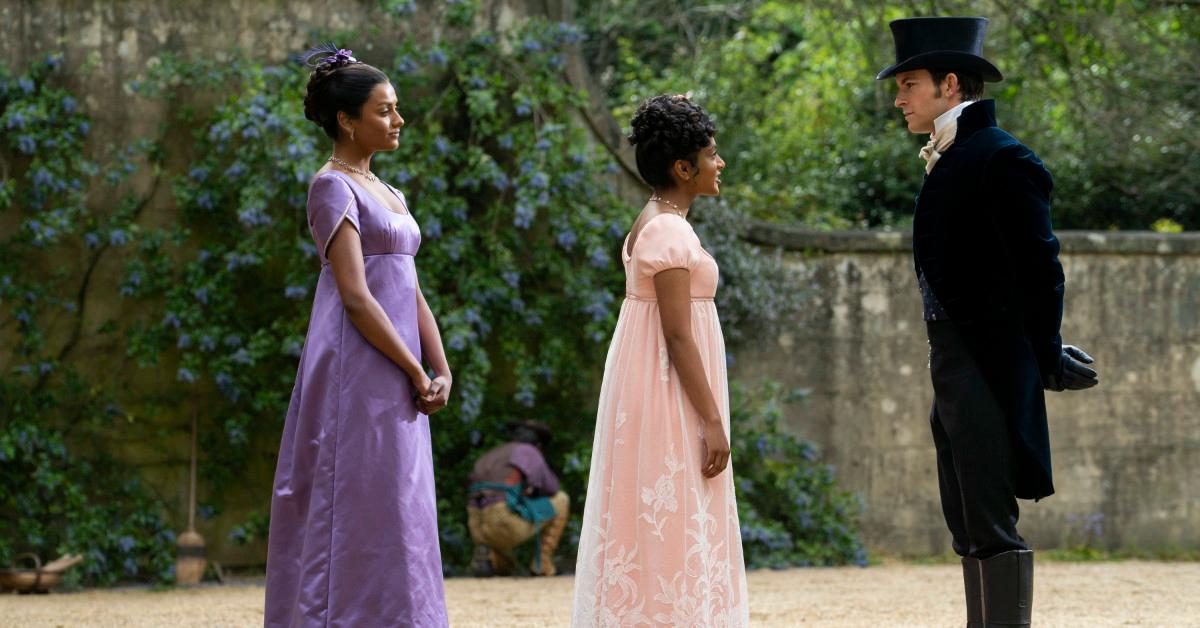 Devotees of the Netflix hit Bridgerton know by now that each season of the show will focus on a different Bridgerton sibling, as does each book in the Julia Quinn series on which the show is based. And the second season — now streaming on Netflix — is all about Anthony Bridgerton (Jonathan Bailey) courting Edwina Sharma (Charithra Chandran), as the trailer shows. So, who does Edwina Sharma marry? Is it indeed Anthony?
Read on, but be aware that Bridgerton Season 2 spoilers lie ahead!
Article continues below advertisement
For those of you who are dying to know what becomes of Anthony and Edwina — and their love triangle with Kate (Simone Ashley), Edwina's sister — we've got the scoop below. But first, let's hear about Season 2 from the actors who bring Anthony and Edwina to life.
Jonathan Bailey says Season 2 will explain Anthony's actions.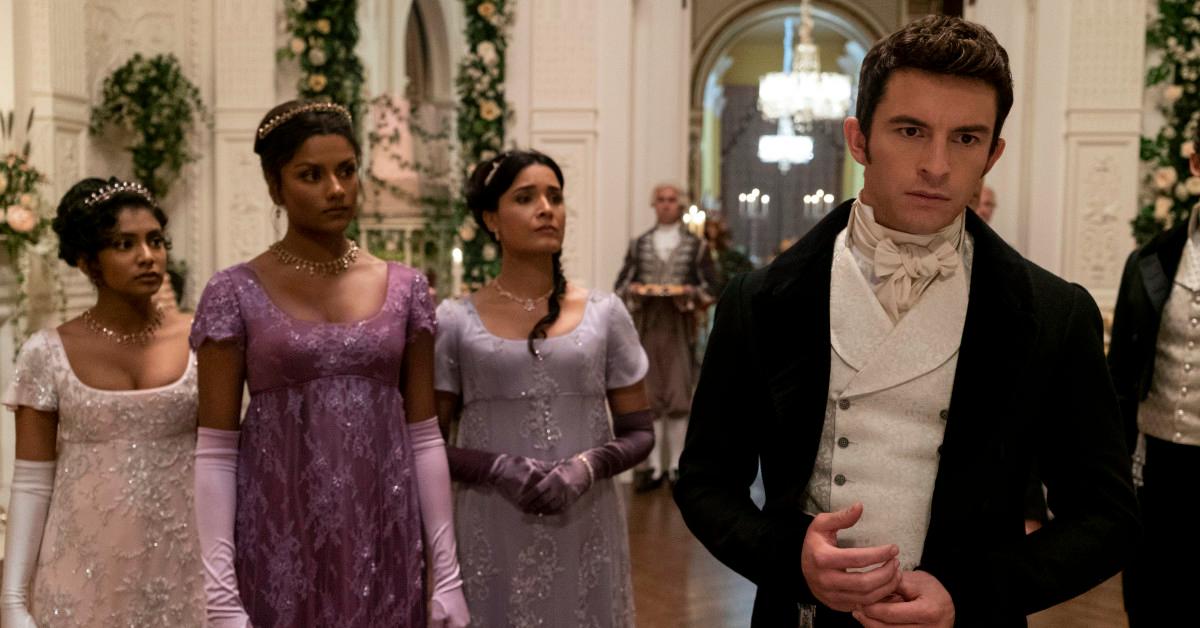 In a new interview with Augustman about stepping into the Bridgerton spotlight for Season 2, actor Jonathan Bailey said that it's a "unique proposition for an actor to come in and to support the leads in series one and then to step into their shoes in the next."
Article continues below advertisement
But as Jonathan observed, there's much that fans don't know about Anthony. "He was quite controlling for some of his actions in series one," the actor added. "He represents quite an extreme side of toxic masculinity, privilege, and the position of heritage in British society, which is unique. We needed to find out why Anthony is the way he is. Going into series two, I was thrilled to go back into his history and invite the audience to understand his actions a bit more."
Charithra Chandran says Edwina goes on "the biggest journey" of the show.
In an interview with The Face in January, actress Charithra Chandran reflected on Edwina's evolution in Season 2.
"She goes on the biggest journey of any of the characters in the show — she's a kind and warm young girl that you get to see become a woman," Charithra said.
Article continues below advertisement
She went on: "I felt a real responsibility because a lot of girls are in her position — bred to marry, whose existence is shaped in relation to a man. Edwina shows that you can take control of your life and be so much more than what people expect of you. I hope she resonates and connects with people, so that they can see themselves in her."
Edwina and Anthony get happy endings at the end of Season 2… with other people.
Now to the Season 2 spoiler you've been waiting for. By the end of the second season, Anthony and Kate have fallen for one another, much to Edwina's surprise, as Entertainment Weekly reports. "Was I truly that blind?" Edwina asks at a ball, as she sees Kate and Anthony with new eyes. "Were they always this obvious?"
Article continues below advertisement
Edwina calls off her wedding to Anthony and acts icily toward Kate at first, calling her sister out for pushing her to pursue what Kate actually wanted for herself. Eventually, however, the sisters reconcile, and they even dance together at the Featherington ball. Later, in the garden outside the ballroom, Anthony and Kate proclaim their love for one another with fireworks in the background.
And in the epilogue of the season finale, viewers see that Kate and Anthony are married… and skipping the start of the Pall Mall to have sex.
But don't worry too much about Edwina: She is still single at the end of the season, but Queen Charlotte (Golda Rosheuvel) tells Edwina about a nephew of hers who's a prince!