Edwina Sharma Acts Wiser Than Her Years in 'Bridgerton' Season 2 — Just How Old Is She?
Edwina Sharma enters 'Bridgerton' Season 2 as the younger half of the Sharma sisters. She's loving and kind, but just how old is she exactly?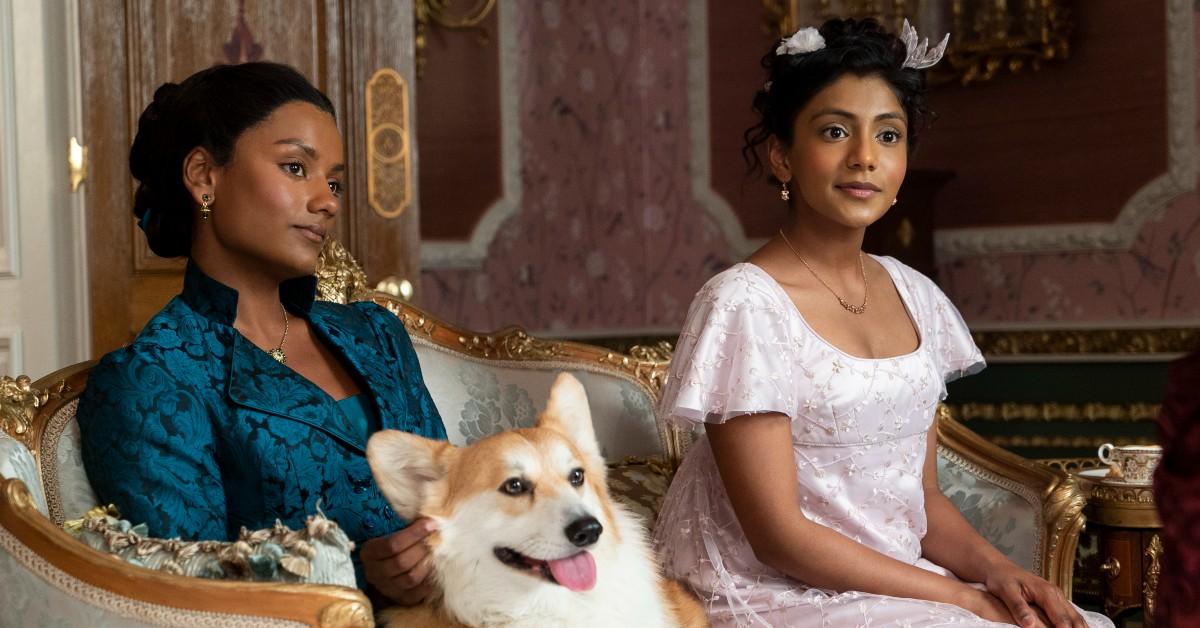 Spoiler alert: The following article contains spoilers for Season 2 of Bridgerton on Netflix.
The Sharma sisters certainly made an impression on the ton in Bridgerton Season 2.
Although Kate Sharma (Simone Ashley) was perfectly content to stand back and let her younger sister Edwina Sharma (Charithra Chandran) claim the spotlight, things went awry when Kate fell for Edwina's intended, Anthony Bridgerton (Jonathan Bailey).
Article continues below advertisement
Kate's age in Season 2 is clearly noted, as she is deemed an old maid (insulting, really) at the age of 'six and twenty.' However, Edwina's age is a bit more vague. How old is Edwina Sharma exactly?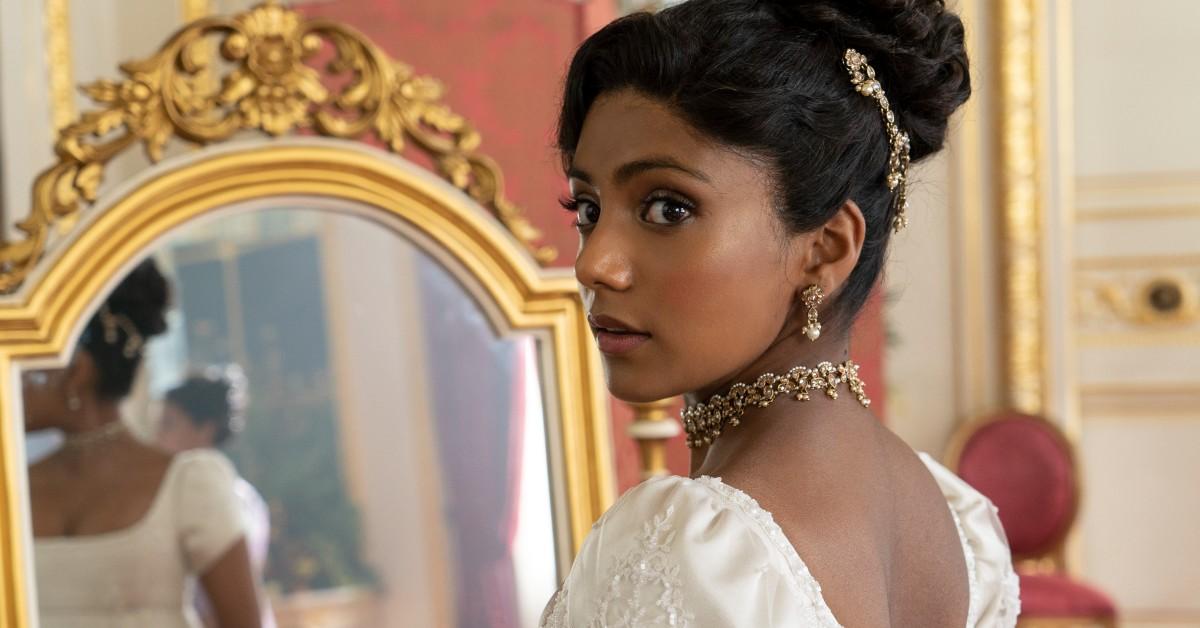 Article continues below advertisement
Season 2 never specifies exactly how old Edwina is, just that she is younger than Kate. Given that Edwina makes her debut before Queen Charlotte (Golda Rosheuvel) in Season 2, we must presume, dear reader, that Edwina is around the same age Daphne Bridgerton (Phoebe Dynevor) was when she made her own debut in Bridgerton Season 1.
Per ScreenRant, the Bridgerton books (by author Julia Quinn) specify Daphne's birth year as 1792, which made her 21 years old when she made her official debut into the marriage market. It would make sense that Edwina is the same age. The ton and Queen Charlotte herself treat Edwina like she's in her prime, marriage-wise.
Another parallel between Edwina and Daphne is the fact that Queen Charlotte names them the respective diamonds of their seasons.
Article continues below advertisement
Edwina also repeatedly tells Kate how ready she is to marry and start a family with someone she loves. However, she demonstrates a certain innocent naïveté when it comes to love, only snapping out of it when she realizes that Anthony never loved her and never could.
Article continues below advertisement
Does the book tell us how old Edwina is?
Season 2 of Bridgerton is based off of Julia's second book in the Bridgerton novel series, "The Viscount Who Loved Me."
In the book (via Julia Quinn's official website) Kate and Edwina's mother Mary thinks to herself that she would have preferred to wait for Edwina to make her debut when she was 18 and "a bit more mature," as opposed to 17, but "would have made Kate nearly twenty-two, and heavens, but who would have married her then?"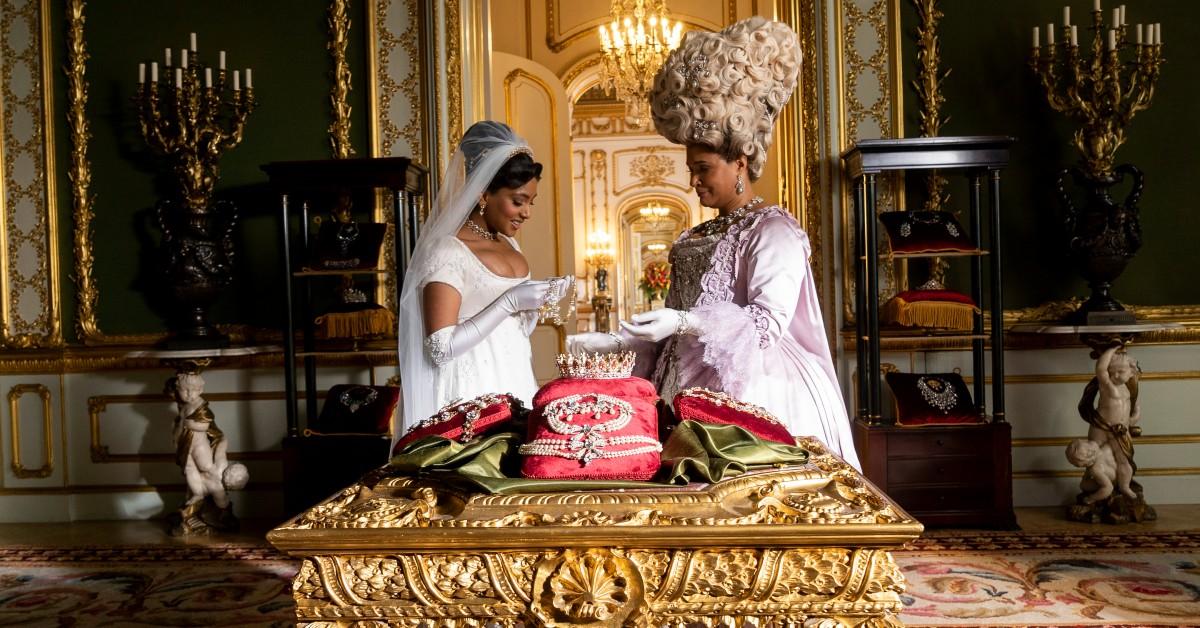 Article continues below advertisement
So in the book, Kate in 21 years old and Edwina is only 17. Regardless of Edwina's young age, she demonstrates a great sense of maturity and strength when she finally realizes what has been simmering between her sister and Anthony. Although she's hurt and angry about it at first, she realizes her sister had spent her life trying to protect her.
Edwina finally seizes control of her own destiny by calling off her marriage to Anthony. She encourages Kate to finally let go of worrying about her and act of her own desires for once. Although Edwina is still technically the younger sister by the Season 2 finale, in a way she displays a sense of maturity and growth well beyond her age. After all, a diamond does not crack under pressure — it only shines brighter.
You can stream Bridgerton Season 2 now on Netflix.