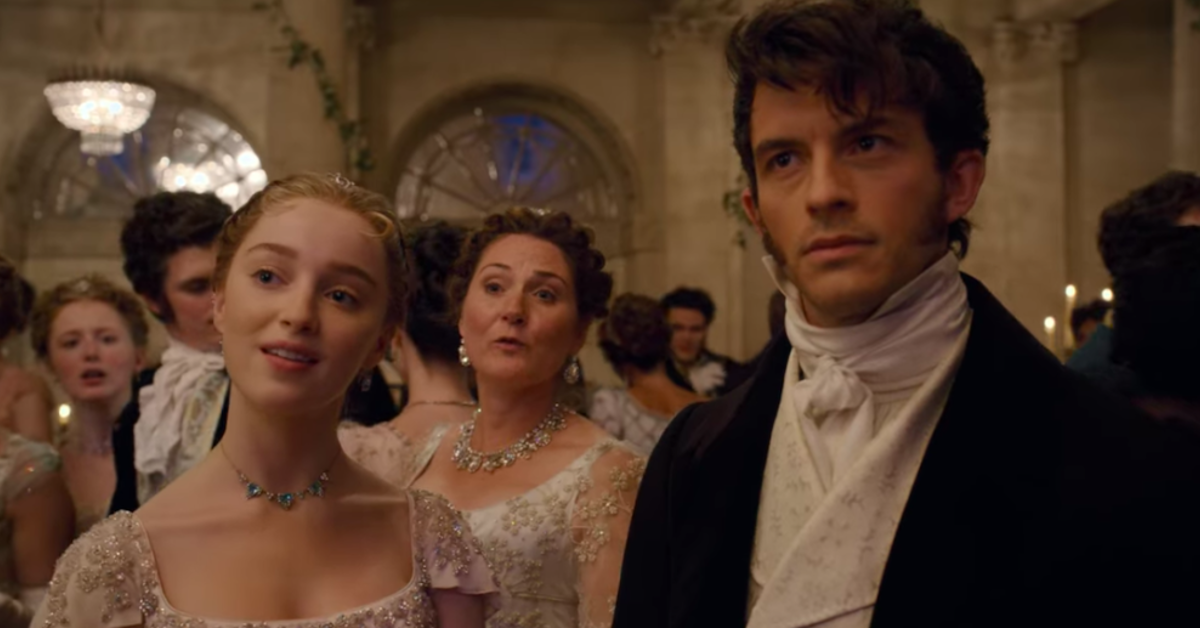 The Word "Rake" Gets Used a Lot in 'Bridgerton,' but What Does It Mean?
Slang has always existed. It's always evolving, and ever changing. And it's always a treat when you read works from a different time or watch a period drama and are introduced to slang you're unfamiliar with. Like "rake" in Bridgerton — what does it even mean?
Article continues below advertisement
What does "rake" mean in 'Bridgerton?'
First off, it's not just a term that's exclusive to the popular Netflix series — something you'd have been privy to if you read romances set in the 1800s, or really most period English works. The term pretty much means "a lovable scoundrel" and first started making appearances in 17th-century plays that were popular during the Restoration period.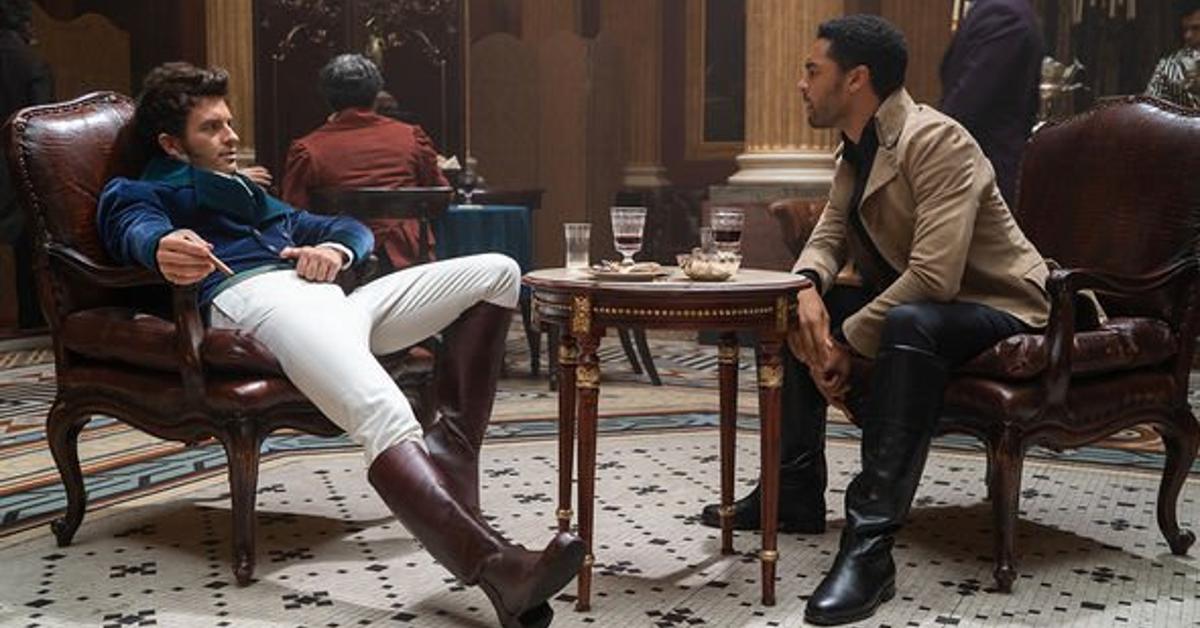 Article continues below advertisement
The term is actually a shortened version of the word "rakehell," which Dictionary.com defines as "a licentious or dissolute man"... or in modern terms, a f--kboy. And because peasants dying of the plague probably didn't have time to be lovable scamps (and because the word "rake" also intones a certain carefree attitude), the term was mostly reserved for libertine men of high social standing.
So, basically what you had was a bunch of privileged dudes who had nothing to else do with their time except get drunk in high-society bars and hit on women. Perhaps "rakehell" means they're gathering up as many sins as possible before they die of syphilis or a toothache.
Article continues below advertisement
In Bridgerton, Daphne calls the Duke of Hastings a "rake" straight up, and he's charmingly taken aback by her forwardness. That's because she knows he's a player and a lot of the dramatic tension in Bridgerton stems on whether or not this dude has sowed his wild oats and is finally going to settle down into marriage.
Article continues below advertisement
But there are different levels of rakes, which we'll get into in a bit. For the most part, they're good people who can be counted on when the rubber hits the road, but they don't really take things too seriously. They're always cracking jokes and have a certain charm about them that people find irresistible.
In romance novels, rakes are oftentimes the primary male love interest, but it's also common for the best friend to be a rake. He's always encouraging his pal to indulge in debauchery and perhaps gets grumpy or upset when his buddy begins falling for a particular woman.
And there are some interchangeable words for "rake" that we've seen across a variety of TV shows and movies. They can be known as knaves, rogues, cads, Lotharios, you name it.
Who are some of your favorite rakes? We have to give it up to Jason Segel's character of Sydney in I Love You, Man. He's a rake through and through, but his chill vibes and devotion to Peter (Paul Rudd) is the stuff bromances are made of.