'Bridgerton' Shows Us We May Have Learned a Whitewashed Version of History
Queen Charlotte is played by a Black woman in 'Bridgerton,' even though she has been played by white women in the past. Was she black or white?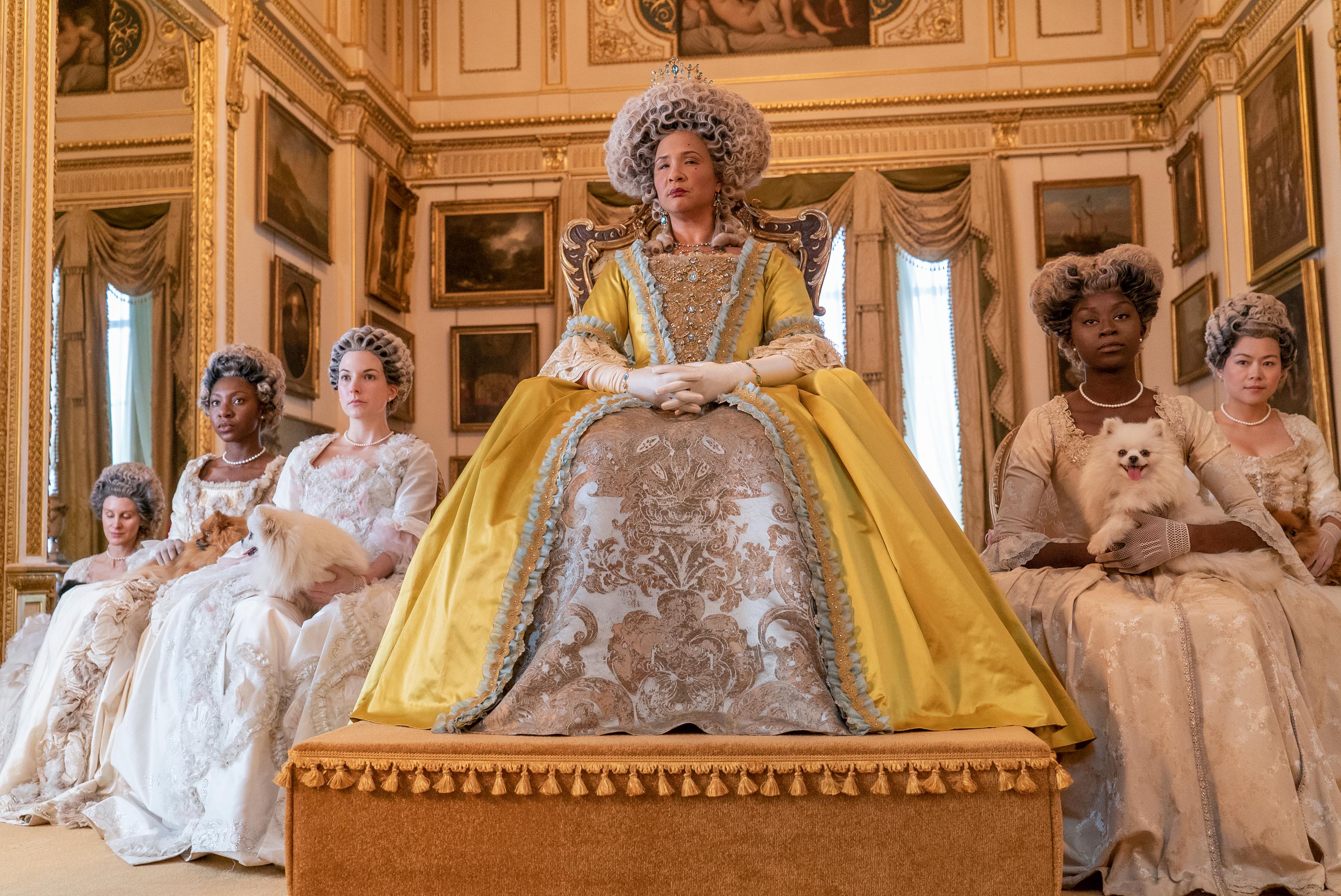 The semi-historical Shondaland drama, Bridgerton, dropped on Netflix in December 2020, and its diverse cast had viewers asking if members of the royal family were actually Black. Now that Queen Charlotte: A Bridgerton Story has arrived, folks are again curious whether the royal was Black, white, or biracial.
Article continues below advertisement
Queen Charlotte is portrayed by Black women, Golda Rosheuvel in Bridgeton and India Ria Amarteifio in Queen Charlotte: A Bridgerton Story— contrary to prior portrayals of Queen Charlotte by white actors like Helen Mirren and Janet Dale. Shonda Rhimes wanted to create a period piece in which Black people could hold positions of power and be part of the society.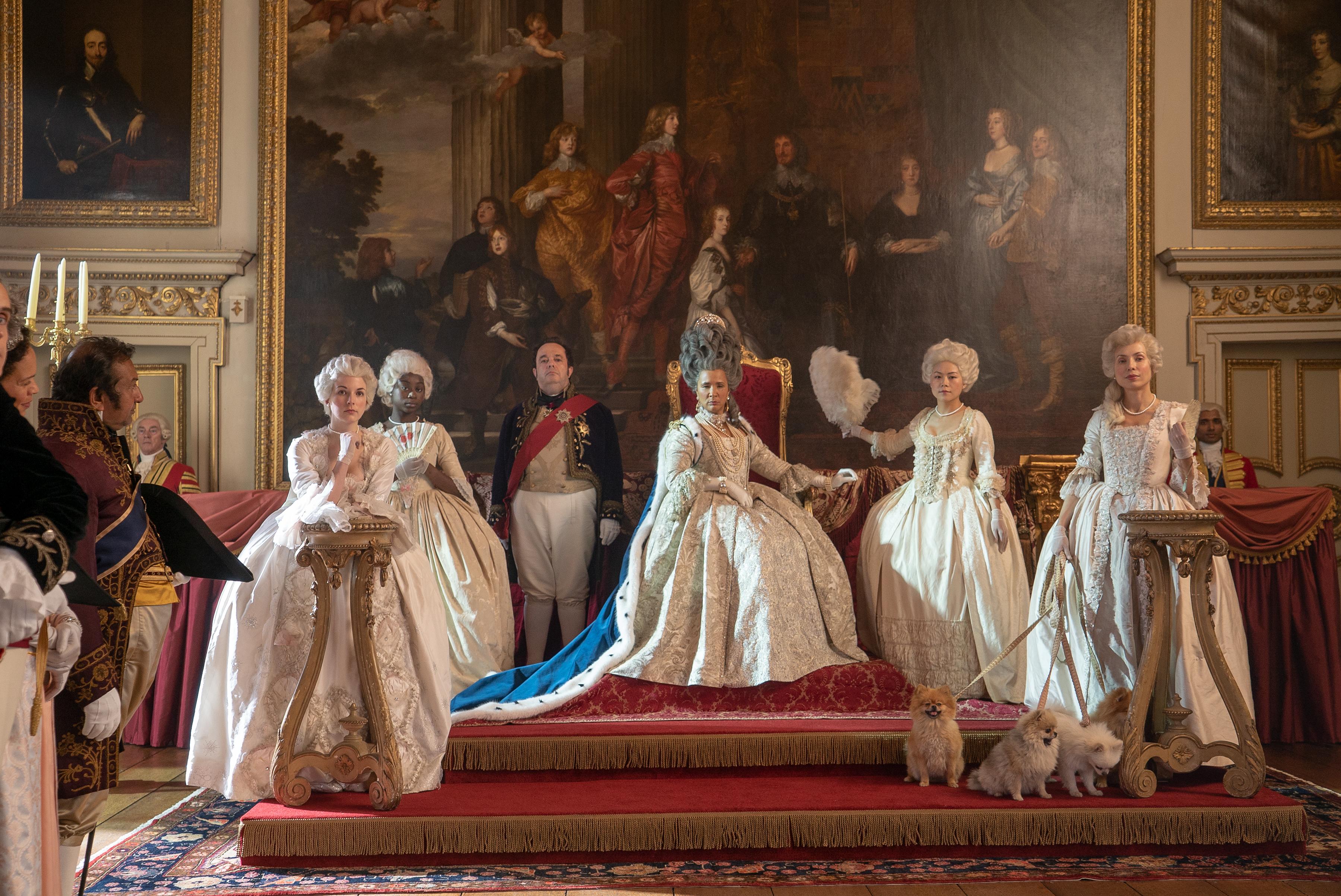 Article continues below advertisement
Was Queen Charlotte Black or white? 'Bridgerton' offers a different take.
Period pieces have often been criticized for their lack of diversity, and Shonda Rhimes is the perfect person to bring inclusivity into the genre. Bridgerton is based on a book series by Julia Quinn, but Shonda is the producer, and some have questioned her decision to cast a Black woman to play Queen Charlotte.
However, several historians have looked into Queen Charlotte's genealogy and have found evidence of Black ancestry, contrary to previously believed all-white royal roots.
Starting in the 1960s, historian Mario de Valdes y Cocom began researching Queen Charlotte's Black ancestry. Queen Charlotte was born to a duke and princess in Germany, and married King George III, the King George who is the reason America is independent from the U.K., making her Queen of England. Valdes argues that Queen Charlotte is a direct descendent from a Black branch of the Portuguese royal family.
Article continues below advertisement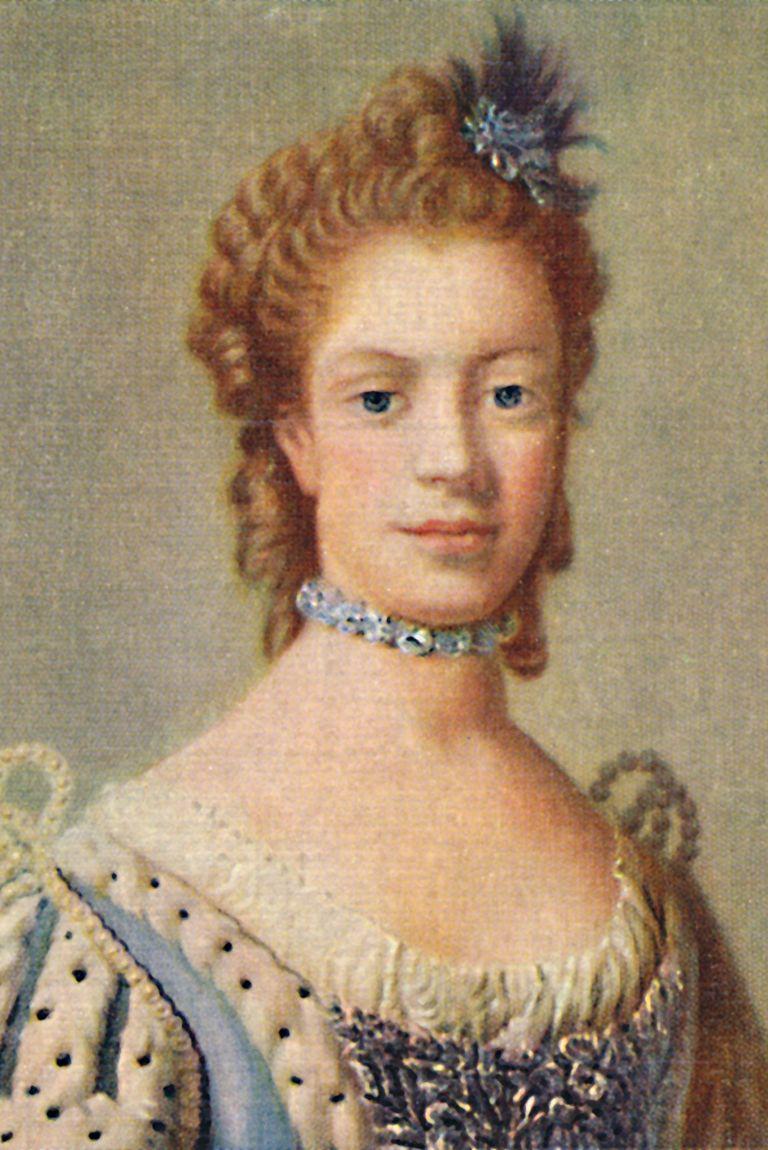 Basically, the Portuguese King Alfonso III conquered a town called Faro from the Moors and demanded the governor's daughter, with whom he had three children. One of their sons married into another noble family with Black ancestry, so Queen Charlotte, a direct descendent of King Alfonso III, very likely has Black ancestry.
Article continues below advertisement
However, all of Valdes' research is not totally reliable, so it's impossible to confirm that Queen Charlotte was the first Black member of the royal family, although it does seem plausible.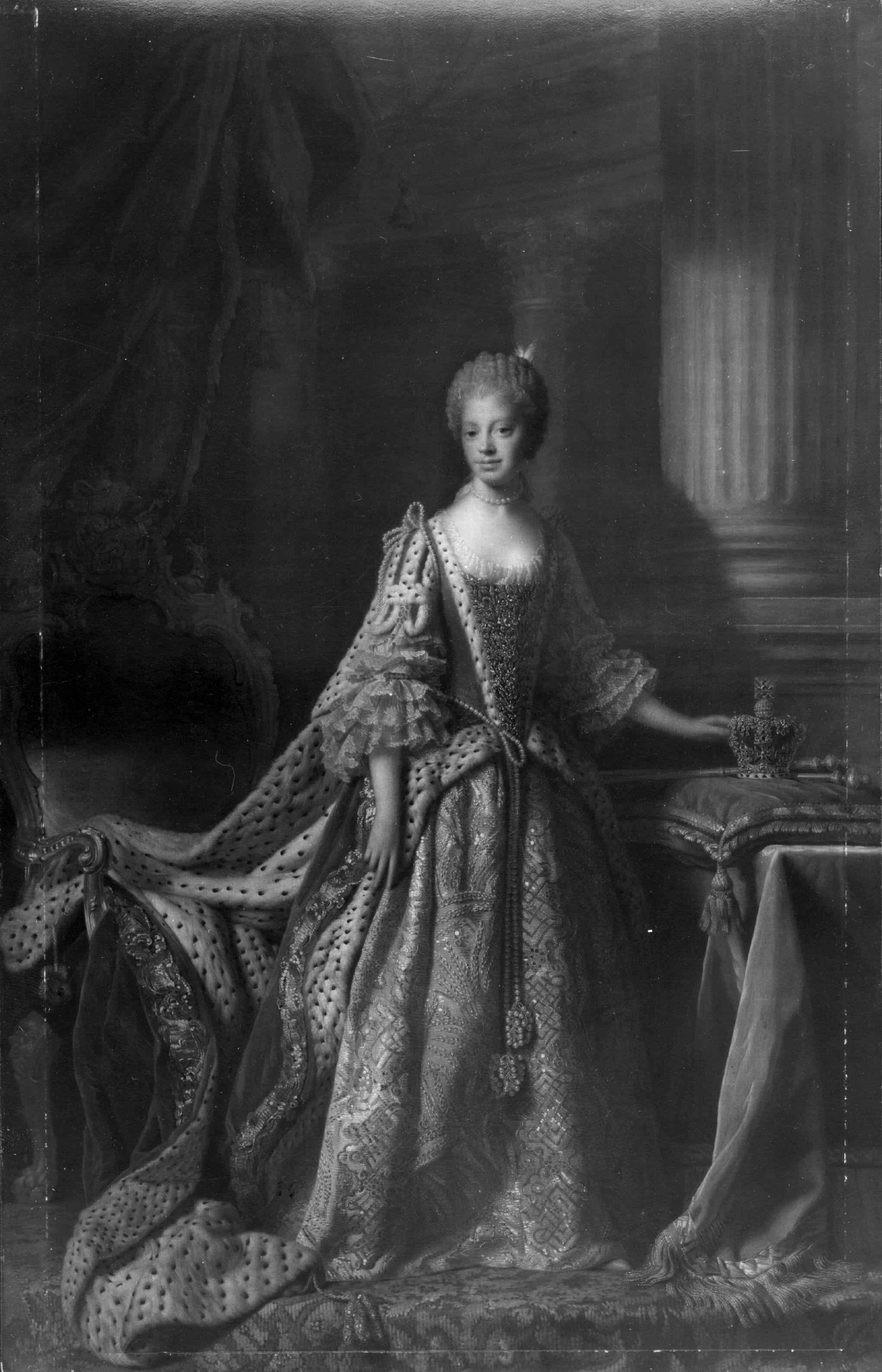 Article continues below advertisement
Queen Charlotte definitely has white ancestry and may not actually be Black.
While there is plenty of evidence suggesting that Queen Charlotte has Black ancestry (and, therefore, so would Queen Victoria and current queen, Queen Elizabeth II), it's pretty easy to disprove these theories. Many of Valdes' assumptions that kickstarted his research are based in some descriptions of Queen Charlotte's likeness.
Article continues below advertisement
Some descriptions of the queen can be construed as just plain racist if one assumes these are "Black characteristics." Many in her royal circle remarked on her appearance in ways that led Valdes to believe Queen Charlotte has Black ancestry, in addition to the way she was typically portrayed in portraits.
Article continues below advertisement
However, one UPenn professor pointed out to the Philadelphia Inquirer that Moor "didn't mean Black necessarily. Moors could be white from North Africa," and in Shakespeare's time, "blackamoor" actually meant Muslim.
Whether Queen Charlotte is Black, white, or biracial in reality isn't the point in 'Bridgerton.'
The Bridgerton team used the speculation about Queen Charlotte's background as a jumping off point to create the series the way they did. Showrunner Chris Van Dusen shared with ET, "Many historians believe that Queen Charlotte was England's first queen of mixed race … I started to wonder what that could have looked like. What could this queen have done? Could she have used her power to elevate other people of color in society? Granted them titles? Lands? Dukedoms?"
Article continues below advertisement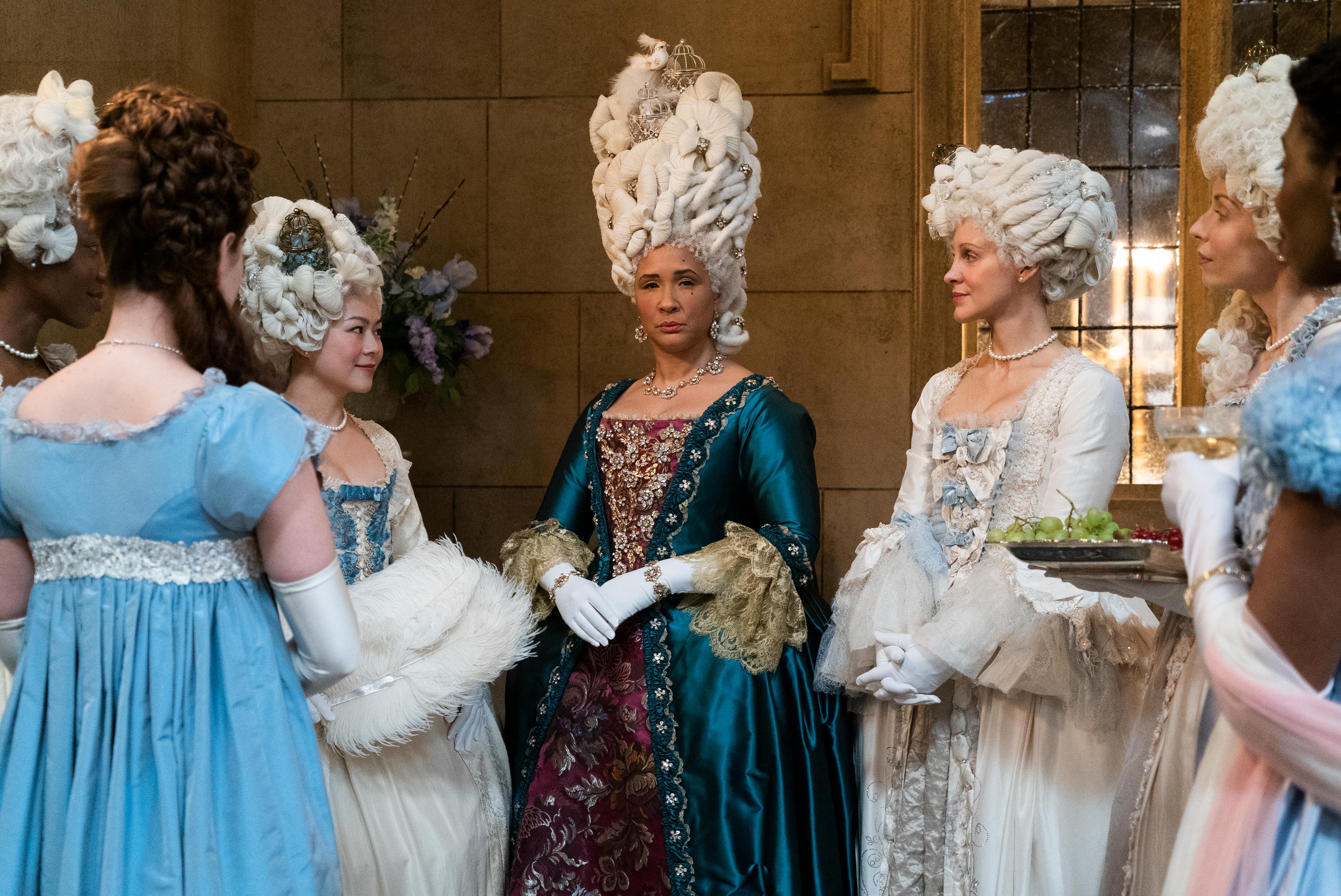 Golda Rosheuvel, the actor who plays Queen Charlotte in Bridgerton and a self-proclaimed period piece fan, is excited to bring something new to the genre. She explained to Insider, "The possibility for Black characters to love, to be passionate, to be seen in high status … You allow all that space to happen if you have somebody, who was ruling the country as a person of color."
You can watch the first two seasons of Bridgerton on Netflix now. Queen Charlotte: A Bridgerton Story drops on May 4.