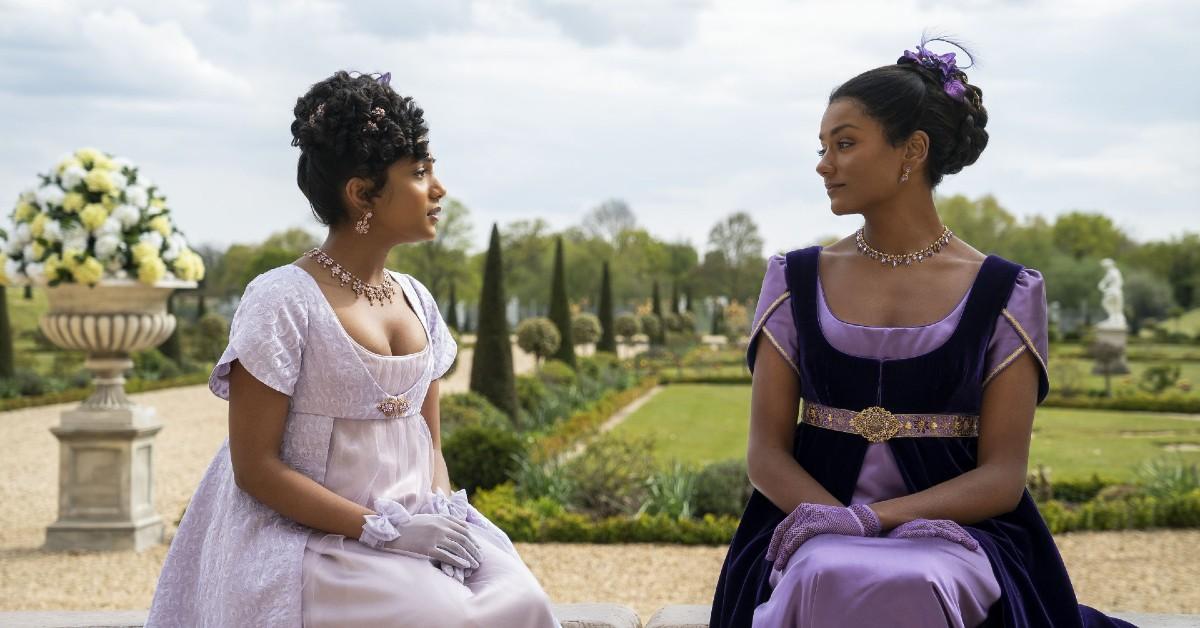 What Year Is 'Bridgerton' Set in? The Petticoats and Outdated Marriage Politics Offer Clues
While period-piece series like Vikings and Rome have caught the attention of viewers, there's something about a British monarchical or high-society storyline that gets people especially excited. Since Julian Fellowes' beloved Downton Abbey made its exit in 2015, the new addictive English drama to earn the hearts of TV junkies is Chris Van Dusen's Bridgerton. Bridgerton first aired on Netflix in 2020 and the series follows the love lives of the eight ritzy Bridgerton siblings.
Article continues below advertisement
Season 1 sees Daphne Bridgerton (Phoebe Dynevor) as its main protagonist. Rather than settle for a repugnant man who doesn't tickle her fancy, Daphne wishes to find a suitable wealthy husband worth her time. Finding a match is what the Bridgerton girls have been trained to do; their whole lives lead up to the moment they're married off. So, when tabloid Lady Whistledown's Society Papers deems Daphne "ineligible" for marriage, her world — not to mention her chance of landing a perfect hubby — falls apart.
This is when Daphne and utterly handsome playboy Simon Basset (Regé-Jean Page) — also known as the Duke of Hastings — concoct a plan to fool British high society into thinking they're an item. And although they initially loathe each other, eventually, true love blossoms.
Season 2 focuses on the romantic pursuits of Anthony Bridgerton (Jonathan Bailey). Via petticoats, powdered wigs, and pantaloons, as well as outdated marriage politics, Bridgerton invites us to experience a very particular time in British history. But when exactly is the series set?
Article continues below advertisement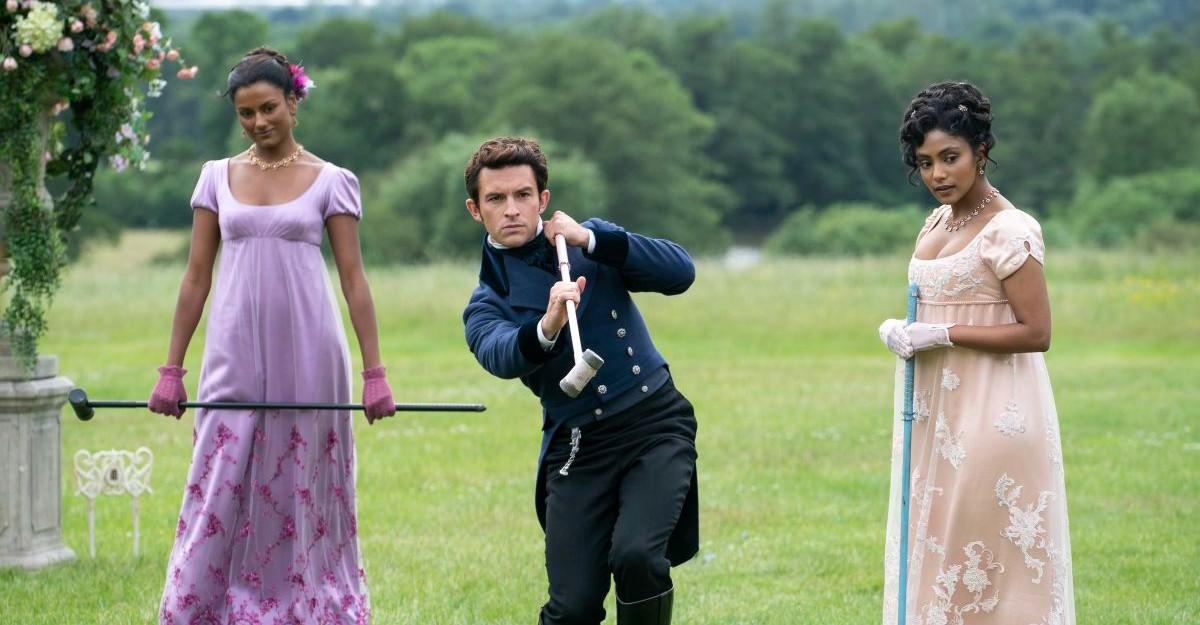 Netflix's 'Bridgerton' is set during the 19th century Regency period.
To be exact, Season 1 of Bridgerton takes place in 1813, which is toward the start of the Regency era. Per Netflix Life, Season 2 takes place roughly a year later, around 1814. According to JSTOR Daily, the elegant Regency era only lasted from 1811 to 1820. JSTOR Daily wonders why literature finds a way to stuff so much romance into a measly nine years.
Article continues below advertisement
From Sense and Sensibility and Emma to Pride and Prejudice (Jane Austen practically invented the sub-genre), love and passion call the Regency period home. JSTOR Daily states that "the origins of modern Regency romance" stem from Georgette Heyer's work, which takes inspiration from Jane Austen. With over two dozen accurate historical novels to her name, Georgette helped redefine historical fiction from a feminist perspective. Even Bridgerton is based on a series of romance novels by New York Times bestselling author Julia Quinn.
Article continues below advertisement
Regency-set historical romance novels differ from traditional historical romance novels.
Literary scholar Diana Wallace explained that Georgette's popular novels helped "centralize female subjectivity, desires, and apprehensions to an unusual extent."
More current "Regency-set" works, like the seductive Bridgerton novels, see a sensationalized shift, however. According to librarians and authors Neal Wyatt, Georgine Olson, Kristin Ramsdell, Joyce Saricks, and Lynne Welch, this fresh approach to Regency romance is "bolder, sexier, more adventurous, and less restricted."
"These lively tales kept the trappings of the period but often forfeited much of the traditional sub-genre's core appeal in order to fit the broader historical mold," they wrote.
Perhaps Daphne and the Duke of Hastings would neither be scheming nor graphically jumping each other's bones every other scene in a traditional Regency romance. But it's much more fun this way.
Seasons 1 and 2 of Bridgerton are currently streaming on Netflix.