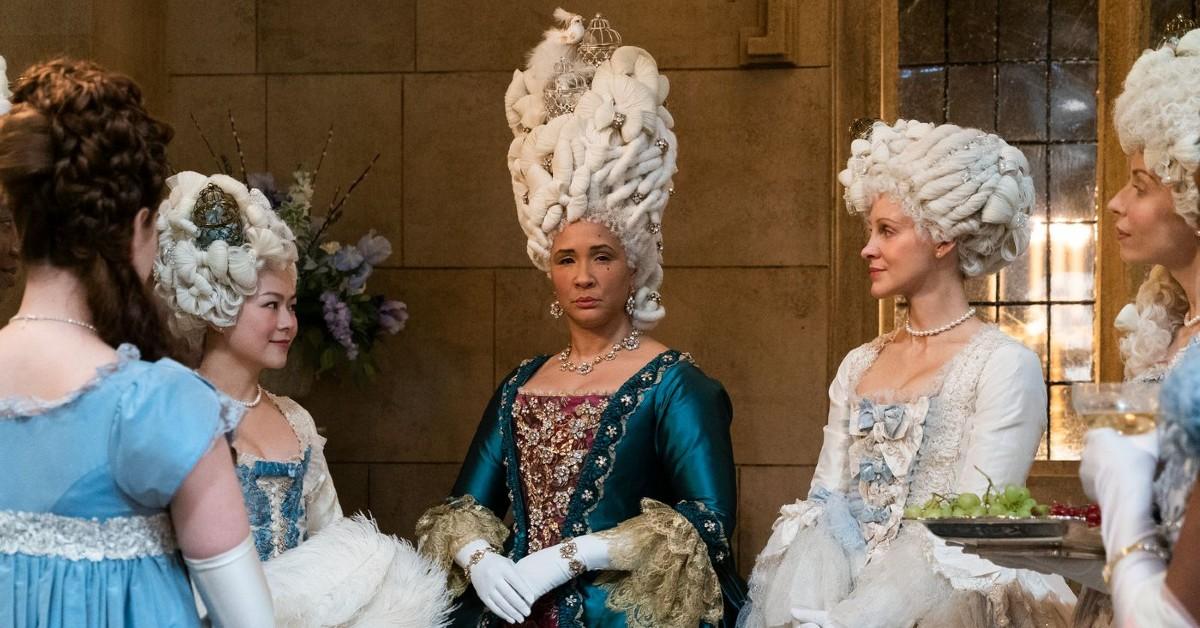 Looking to Live out Your Most Elegant 'Bridgerton' Fantasy? Check out This Immersive Experience
Based on New York Times bestselling author Julia Quinn's addictive romance novels of the same name, Netflix's Bridgerton series has us all glaring at our bland surroundings, our drab fast fashion wardrobes, and our vile dating apps, wishing we could time travel to England's Regency era. The dreaded "You up?" text messages just didn't exist back then.
Article continues below advertisement
We'll immediately clarify that there are many things about this time period we're incredibly lucky to have evolved from, including its marriage politics, but every inch of Chris Van Dusen's Emmy-winning series oozes with romance, elegance, and maximalist 19th-century glamour. Focusing on the love lives of the eight high-society Bridgerton siblings — Season 1 centering on Daphne Bridgerton (Phoebe Dynevor), and Season 2 on Anthony Bridgerton (Jonathan Bailey) — Bridgerton has captivated millions of viewers around the globe.
After watching (and re-watching) the Shonda Rhimes-produced series, we're sure you've imagined yourself dolled up in a corset and hoop skirt, or maybe pantaloons and a velvet tailcoat, ready to attend a prestigious ball and meet your soulmate. Well, now you can! Sort of. Taking the art of cosplay to a whole new level, the Queen's Ball is a sophisticated immersive experience like no other.
Article continues below advertisement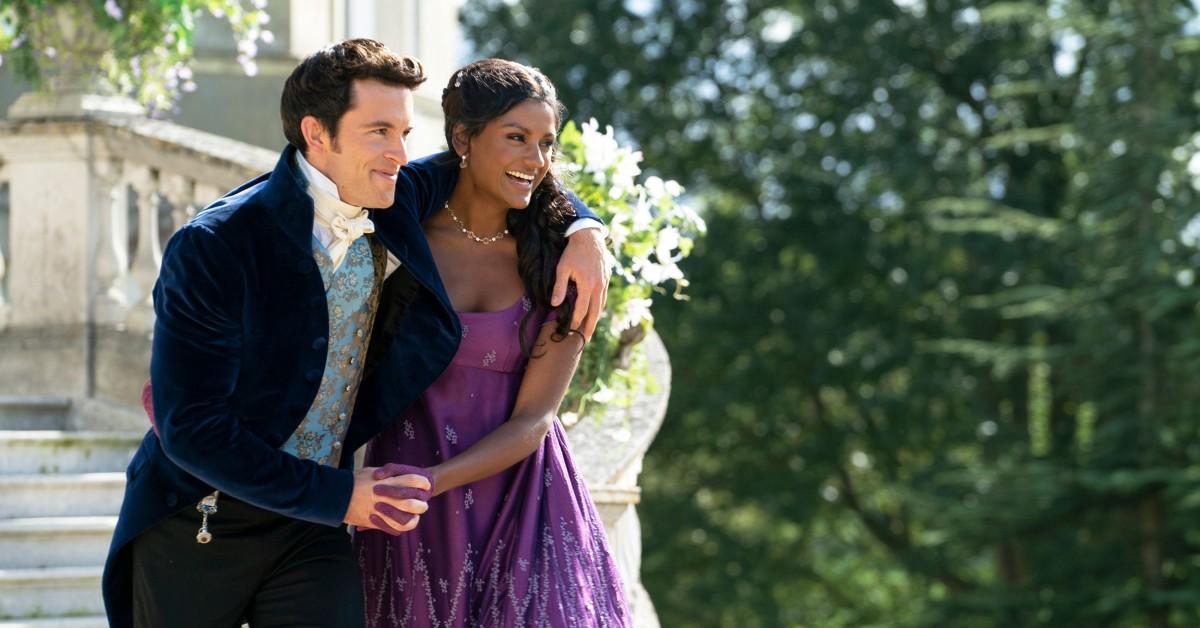 The Queen's Ball is an immersive event dedicated to bringing the beauty of the 'Bridgerton' world to superfans.
Netflix and Shondaland bring the Bridgerton fandom a stunning immersive event — deemed the Queen's Ball — that will transport attendees straight to the Regency period. The sophisticated 90-minute event encourages guests "to mingle with other members of the ton and partake in an evening of music and dance featuring acrobatic performances, interactive experiences, a stunning dance show, delicious cocktails, and much more, all accompanied by the iconic Bridgerton soundtrack," as declared on its website.
Article continues below advertisement
Starting at $49 per person, the Queen's Ball can be attended in Chicago, Los Angeles, Washington D.C., and even Montreal, Canada. Age requirements vary depending on the location chosen.
While the Los Angeles and Washington D.C. events began in March 2022 (you can still get tickets!), the first Chicago-based Queen's Ball commences on Wednesday, April 20, 2022.
As for Montreal, the opening date has sadly been postponed "due to the current health situation in Québec."
"We hope to announce the new opening date with certainty as the situation stabilizes," the Queen's Ball website states.
Article continues below advertisement
'Insider' reporter Elaine Low described her Queen's Ball experience as a "period-piece fever dream."
"I hadn't seen so many empire-waist frocks since babydoll dresses took hold in the '90s," Elaine joked of the experience. She wrote that the "cathartic, frothy celebration" was a joyful in-person occasion after two years of pandemic misery (though she only removed her mask for photo opps).
Elaine detailed that the attendees were mostly women, many of whom were dedicated to the fantasy, as the Queen's Ball somewhat relies on audience participation. It's kind of like iconic immersive theater experience Tony n' Tina's Wedding, except perhaps a bit classier.
Article continues below advertisement
After curtsying before Her Majesty as a string quartet played a classical version of Olivia Rodrigo's "good 4 u," there was an abundance of dancing (which involved some modern-day fist-pumping to Ariana Grande) and sipping on Bridgerton-inspired drinks. Later on, the Queen announced the night's Diamond of the Season, a moment Elaine described as "genuinely quite sweet."
With warm spirits all around, beautiful performances, fun merch (of course), and dancing galore, Elaine was beyond charmed by the Queen's Ball.
Shondaland executive Sandie Bailey relayed to Elaine Low what she wishes old and new Bridgerton fans alike get from the immersive event: "Joy. We all need to treat ourselves to a little bit of joy — especially in recent times." We'll curtsy to that.
Seasons 1 and 2 of Bridgerton are currently streaming on Netflix.