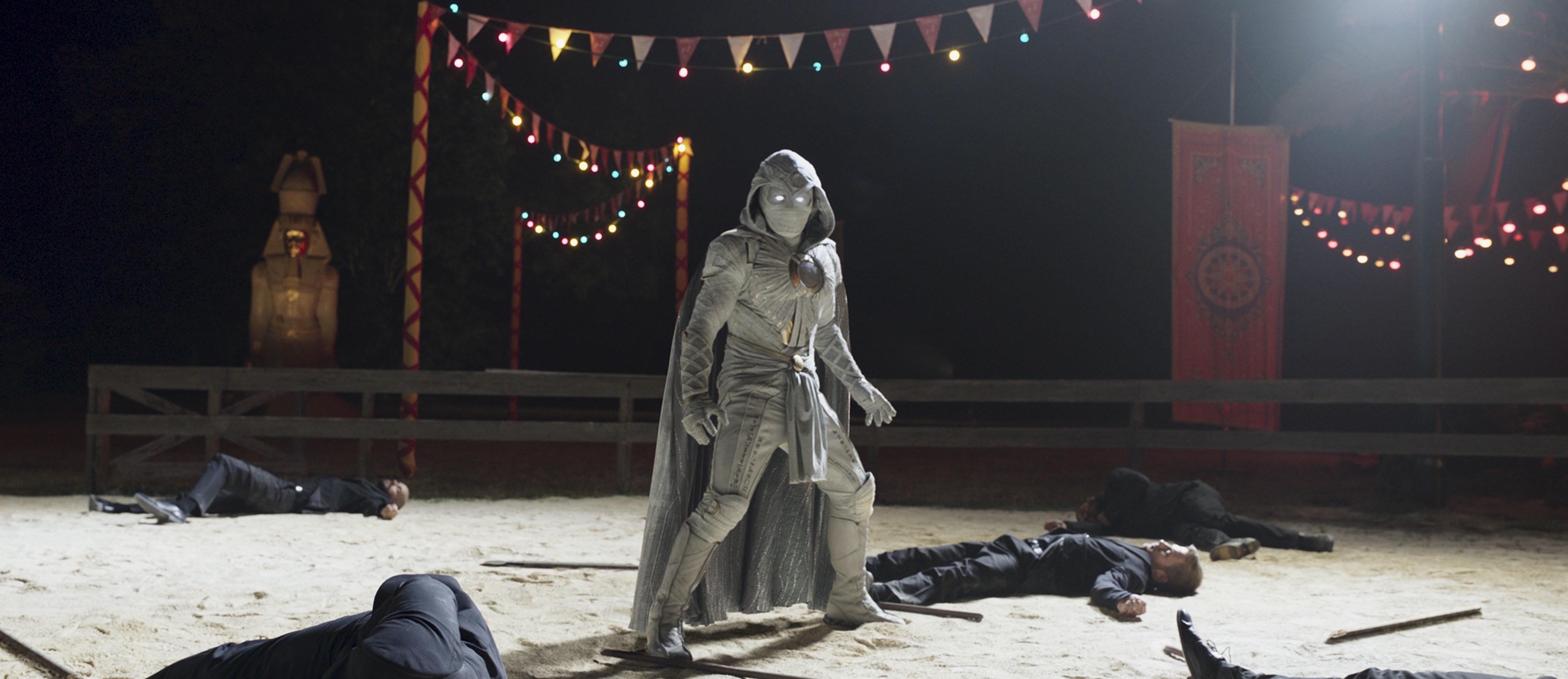 The Disney Plus Version of Moon Knight Is Very Different From His Comic-Book Counterpart
Disney Plus's Moon Knight follows Marc Spector (Oscar Isaac) as a mercenary with dissociative personality disorder. He works to keep the lives of his alternate personalities separate, but his mental health struggles are exacerbated by the Egyptian deity Khonshu, who uses Marc as his vessel. Thus, Marc becomes the new Moon Knight, a ghostly-looking warrior who carries out Khonshu's will.
The Moon Knight we've seen in the show differs considerably from the comics.
Article continues below advertisement
What are the major differences between Moon Knight in the comics and in the show?
Moon Knight's adventures on Disney Plus have only just begun, but parts of the story and the characters therein already differ from their comic counterparts. For one, a lot of the first episode takes place in London and throughout Europe. In the comics, Moon Knight mainly operates out of New York City. While there's still plenty of time for him to end up in New York at some point, London was never a major setting in the comics.
Article continues below advertisement
The main reason that the show is partially set in London is that one of Marc's alternate personalities, Steven Grant, lives there. To that end, the show's Steven Grant is also wildly different from the character in the comics. In the series, Steven is a mild-mannered gift shop clerk with an encyclopedic knowledge of Egyptian mythology. Timid, meek, and adverse to violence or any sort of confrontation, Steven doesn't have much in common with Marc given his rugged nature and violent lifestyle.
But Steven couldn't be more different in the comics. In his illustrated iterations, Steven Grant is a charismatic billionaire. He's more akin to his fellow rich contemporaries, like Tony Stark. He even uses his earnings as a Hollywood executive to privately fund his vigilante heroics.
Along with his many personalities, Moon Knight in the comics even sports personas based on other heroes like Wolverine and Spider-Man.
Article continues below advertisement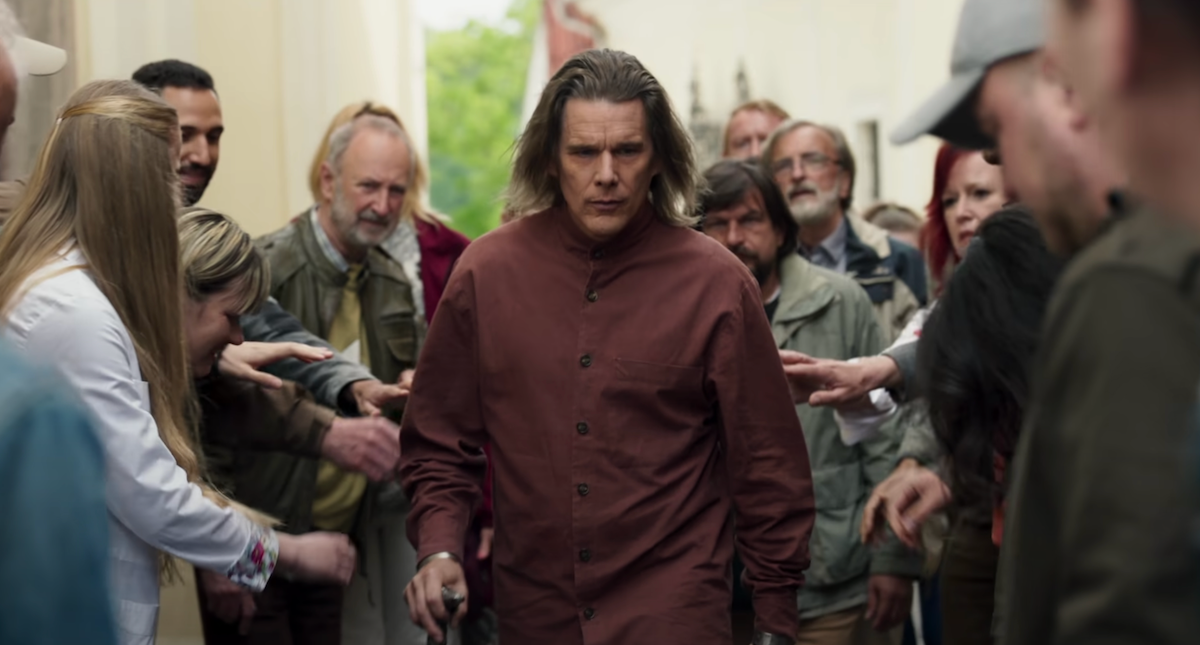 As far as other characters in the series go, antagonist Arthur Harrow's (Ethan Hawke) character also sees a departure from the source material. In the series, Arthur is a cult leader who wants to use the power of the Egyptian god Ammit to cleanse the world. The comic book version isn't the same at all. Originally, Arthur Harrow is a mad scientist who performs horrible surgeries on unwilling patients in search of a cure for his paralysis.
As more characters are introduced and the MCU world of Moon Knight is further expanded, it'll be interesting to see how else the show could change the original lore.
New episodes of Moon Knight stream every Wednesday on Disney Plus.