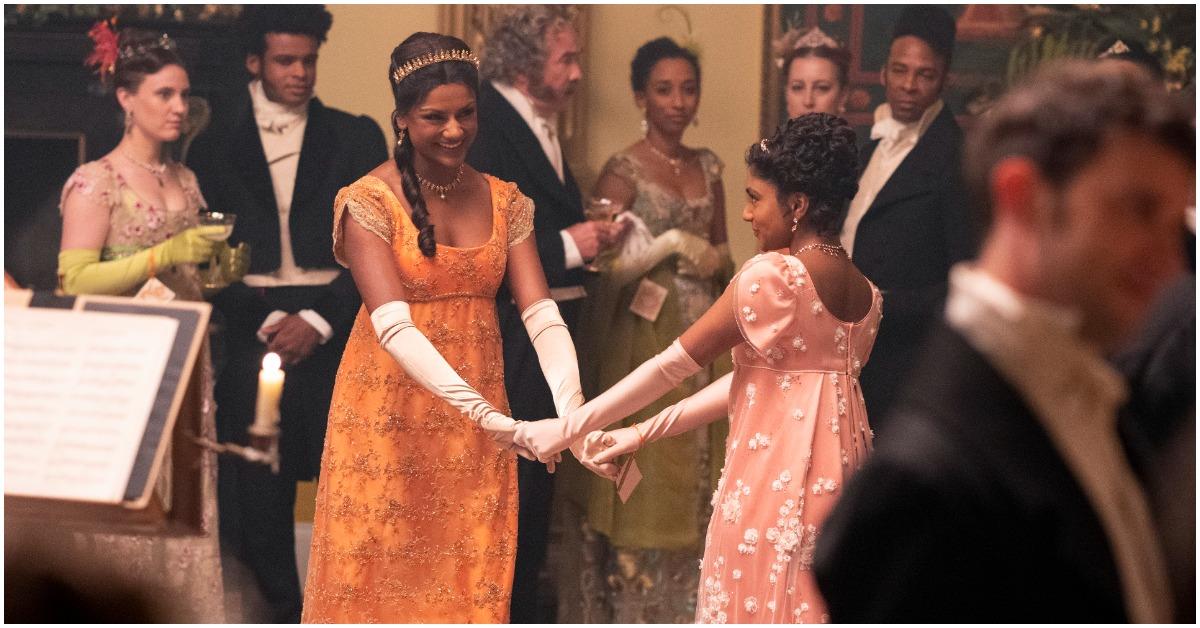 'Bridgerton': Inside Kate and Edwina Sharma's Complicated Family History
Article continues below advertisement
In the early Season 2 episodes, Kate proves her fierce loyalty and protection of Edwina. Soon, though, they entangle themselves into a love triangle with Anthony Bridgerton (Jonathan Bailey). When Kate falls for Edwina's fiance, several fans point out how she betrayed her sister. But are the Sharmas actually sisters? Here's what we know.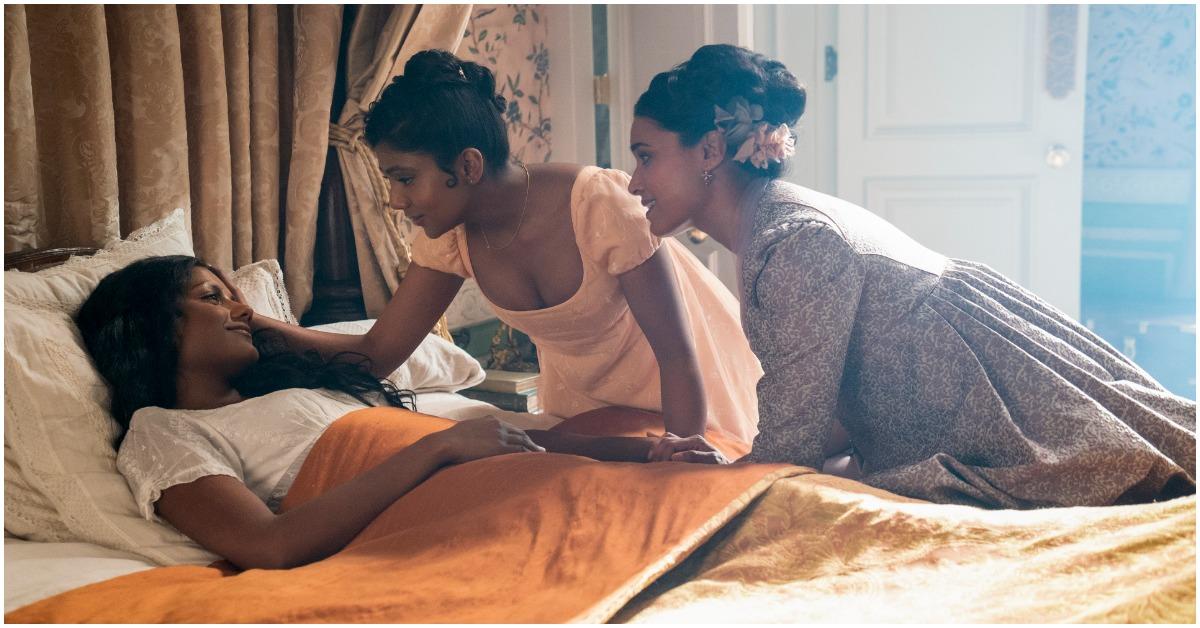 Article continues below advertisement
Kate affectionately calls Edwina her "bon" on 'Bridgerton' Season 2.
Kate and Edwina's bond becomes apparent in their first episode. Although Kate disagrees with Edwina and Anthony's romance, she attempts to move past the disdain for her sister's sake. In Season 2, Episode 4, Edwina tells Kate to bond with her fiancé more. During their hunting trip, though, their sexual chemistry explodes as Anthony demonstrates how to shoot his British rifle properly.
In the same episode, Kate calls Edwina her "bon," which according to Netflix's comprehensive Bridgerton terms list, is an affectionate Bengali nickname for "sister." But while Kate and Edwina refer to each other as sisters, it's only partially true in terms of blood relation. The sisters share the same father, but Kate's mom died before Mary became his wife, making them half-sisters. Nonetheless, Mary considers the eldest Sharma daughter as one of her children.
Article continues below advertisement
Simone Ashley said Kate and Edwina's 'Bridgerton' Season 2 ending was "such a gift."
By the end of Bridgerton Season 2, Kate and Anthony discover they're the perfect match. In Episode 6, Edwina and Anthony end their courtship, allowing him and her sister to express their love. However, in the later episodes, the sisters struggle to get their relationship back. When Kate needs to decide on her relationship with Anthony, she unexpectedly receives guidance from Edwina. After questioning if she's making the right move with the viscount, her little sister encourages her to "be unafraid to follow your heart after doing the exact opposite for far too long."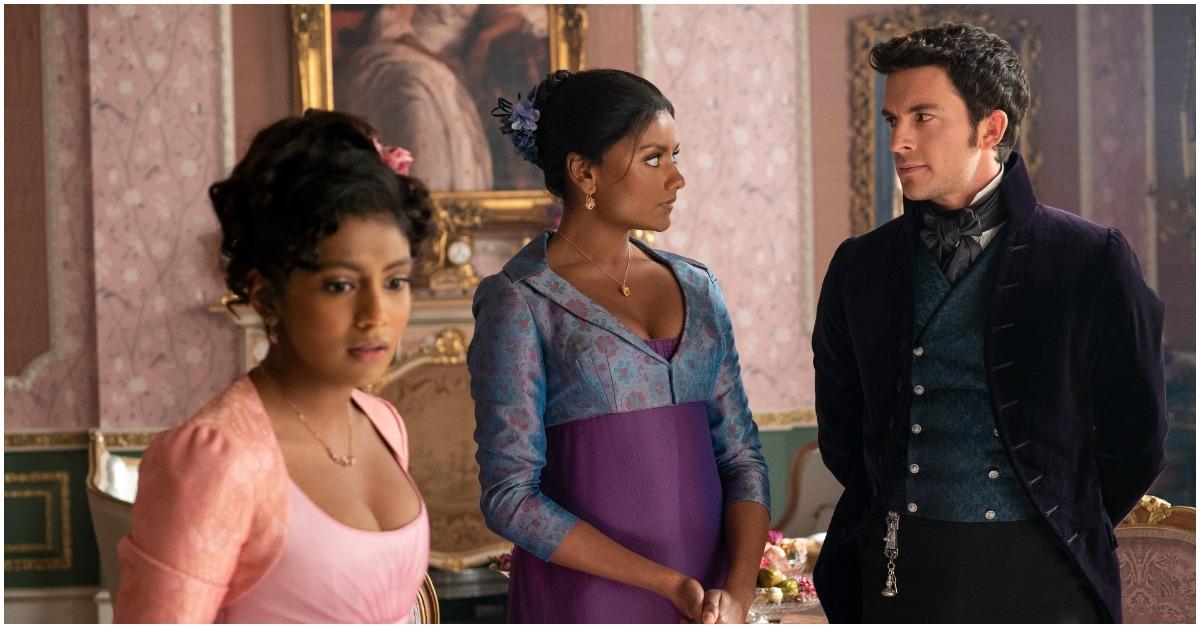 Article continues below advertisement
The sentiment showed Simone just how much Kate and Edwina love and respect each other.
"I remember filming that scene," the actress shared with Refinery29. "That's such a gift to give to someone, whether it's your friend or relative or partner. That's true love. When you just let someone go, and you want them to be the best version of themselves."
Although Bridgerton Season 1 frequently showed the Bridgerton siblings' bonds, Edwina and Kate instantly became fan favorites. Charithra believes the sisters' intense connection stems from being exiled from the ton due to Lady Mary's actions.
"They only have each other, and with that heightened intimacy and dependency comes the greatest love and respect but can also at times cause problems," Charithra said in an interview with Express UK. "It's really explorational sisterhood."
You can stream all of Bridgerton Season 2 on Netflix now.