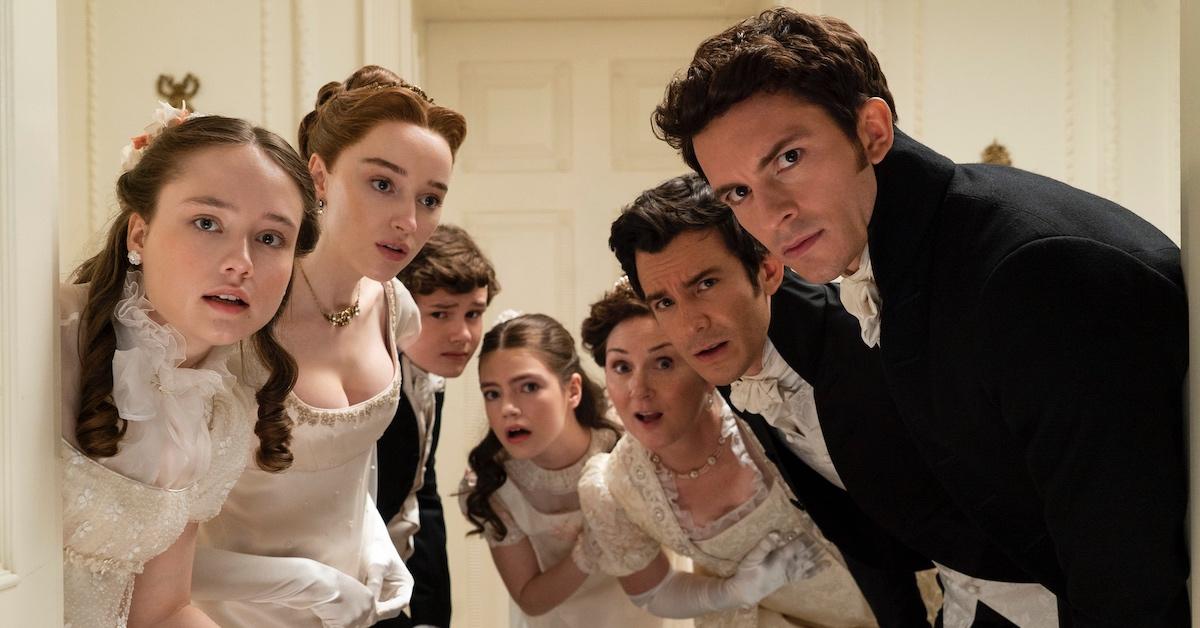 Get Acquainted With the 'Bridgerton' Children: Here Are the Names of the Eight Siblings
Dearest reader, welcome to a new season. Bridgerton is officially back for its highly anticipated second season that highlights viscount Anthony Bridgerton's (Jonathan Bailey) journey to find love.
Naturally, Season 2 promises to be a great followup to the love story that is Daphne Bridgerton (Phoebe Dynevor) and the Duke of Hastings (Regé-Jean Page). However, fans have a vested interest in learning more about the other Bridgerton siblings.
Article continues below advertisement
Since the Netflix series is based on the novels by Julia Quinn, it's only a matter of time before we see the other Bridgerton siblings go off and live married lives of their own. But until then, there's nothing wrong with getting acquainted with all of the Bridgerton children — including the ones we're not too familiar with. Here's the rundown, in no particular order.
Daphne Bridgerton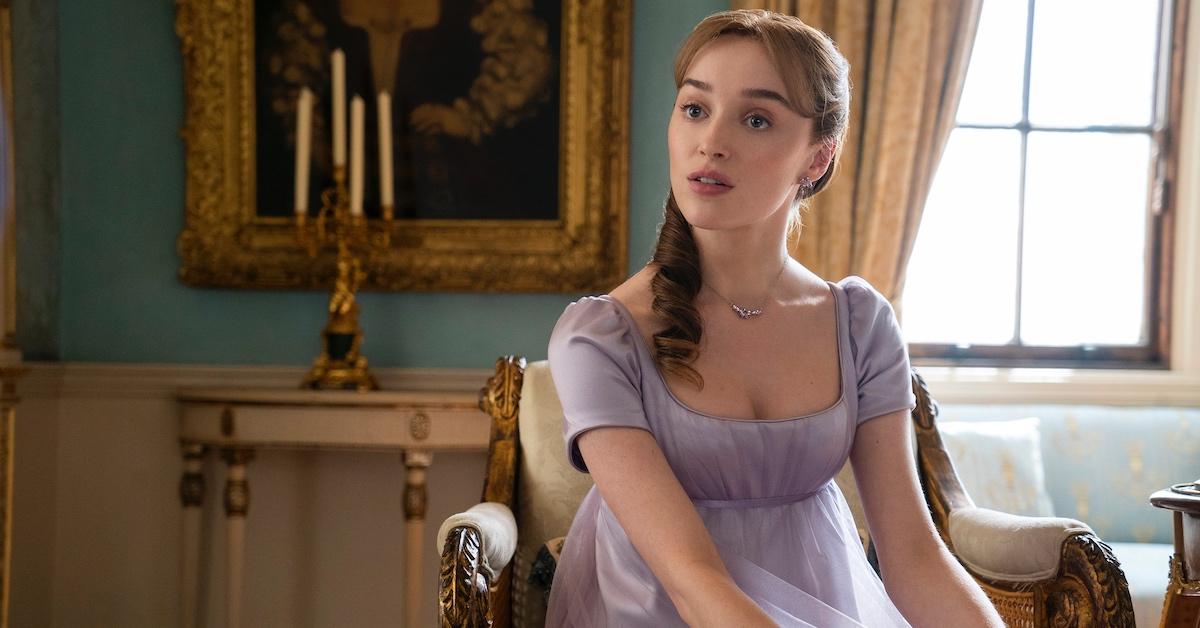 Dearest Daphne! Viewers fell in love with the series thanks to Daphne's amazing love story with the Duke of Hastings. As we can see in Season 2, Daphne — who is now 22 years old, per Metro UK — is determined for Anthony to find a true love match, no matter how much he objects to it. The duchess has also given fans a look at the couple's adorable baby boy throughout the season.
Article continues below advertisement
Anthony Bridgerton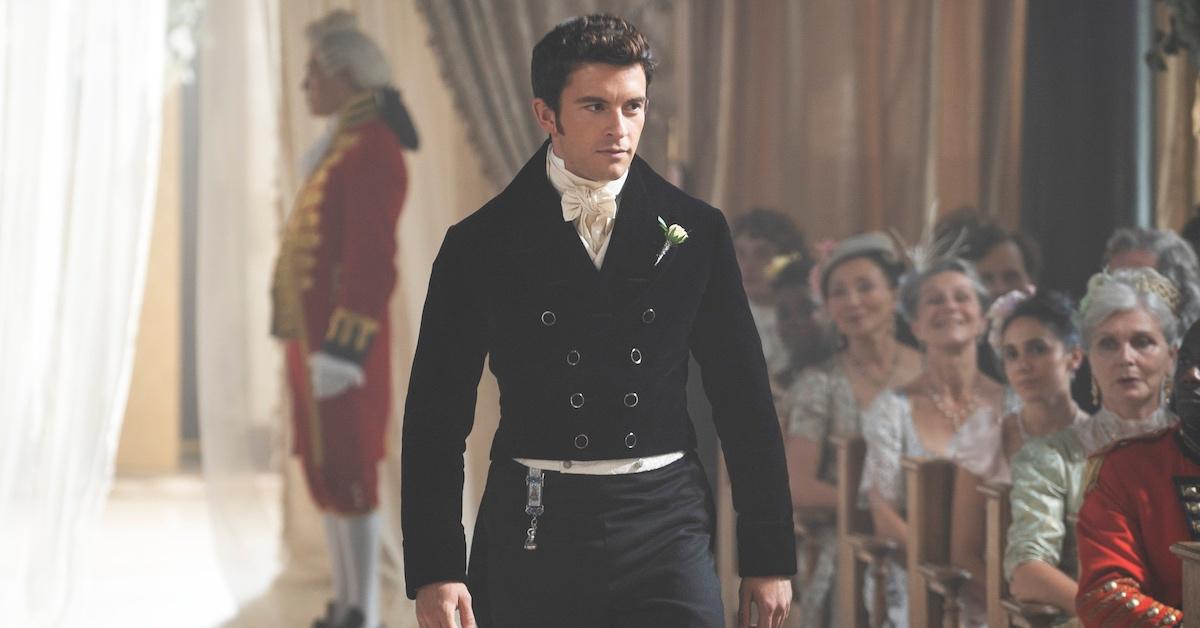 All eyes are on Anthony Bridgerton for Season 2. Will the 31-year-old viscount be able to secure a marriage at the season's end? Will it be a true love match or merely business? Thankfully, viewers are in for a real treat thanks to the season's slew of twists and turns.
Article continues below advertisement
Benedict Bridgerton (Luke Thompson)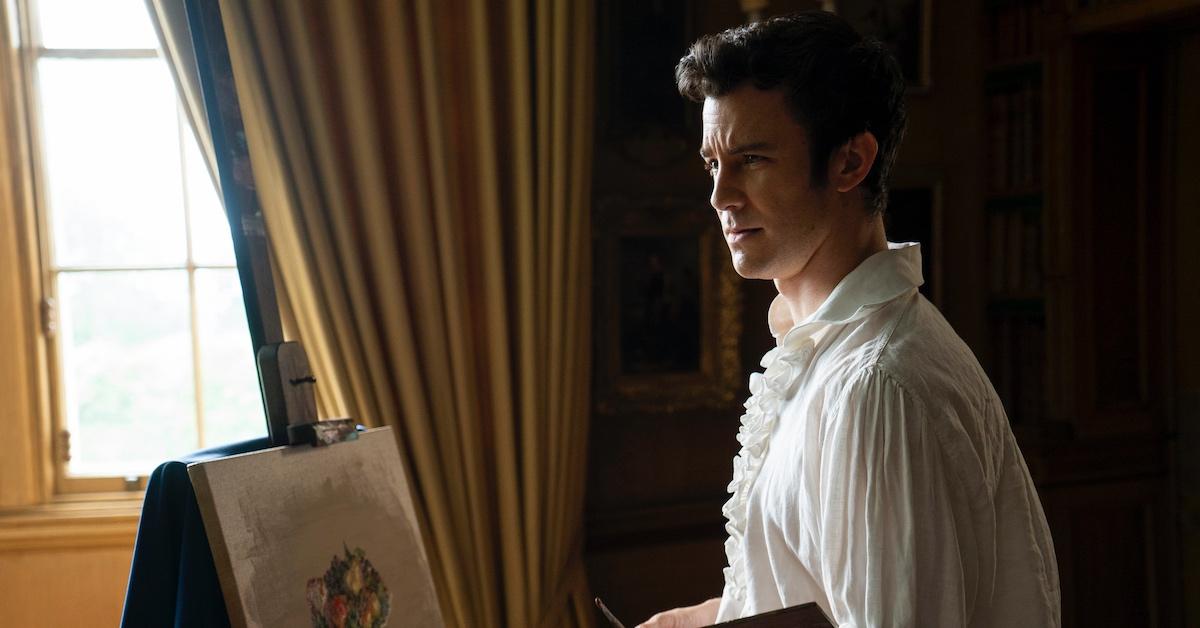 Benedict's story is one we'll all soon be familiar with. Per Metro UK, his tale is depicted in the third Bridgerton novel, titled An Offer from a Gentleman. For now, Bridgerton viewers know that the 28-year-old has a deep affinity for the arts and being able to accomplish his dreams on his own — sans the weight of his family name.
Article continues below advertisement
Colin Bridgerton (Luke Newton)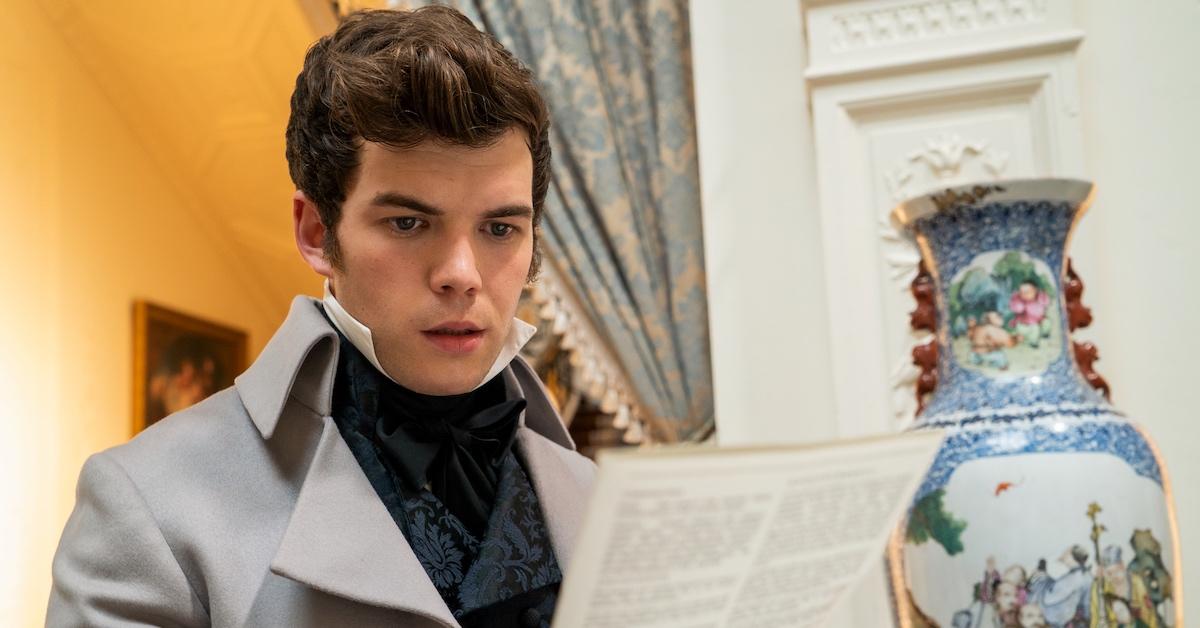 Throughout the first season, Colin was interested in making Marina Thompson (Ruby Barker) his wife. Unfortunately, the scandal of Marina being pregnant by another man and attempting to trap Colin came to light, which ultimately ended their courtship. In Season 2, the 23-year-old returns from his travels abroad and reconnects with his family and one surprising woman from his past.
Article continues below advertisement
Eloise Bridgerton (Claudia Jessie)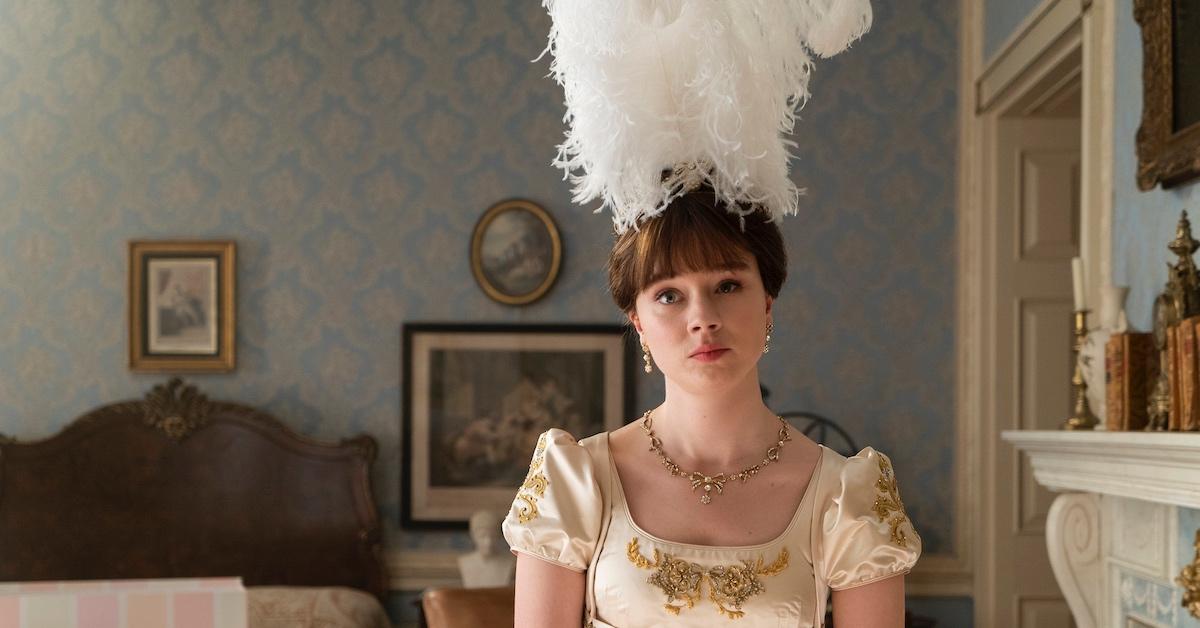 You can't help but adore Eloise. While the majority of Elosie's family is enthused about the idea of women seeking marriage, Eloise would much rather be a spinster. Since the 18-year-old is the second-born daughter, it's safe to say that the Bridgerton matriarch will be determined to see Eloise make it down the aisle.
Article continues below advertisement
Francesca Bridgerton (Ruby Stokes)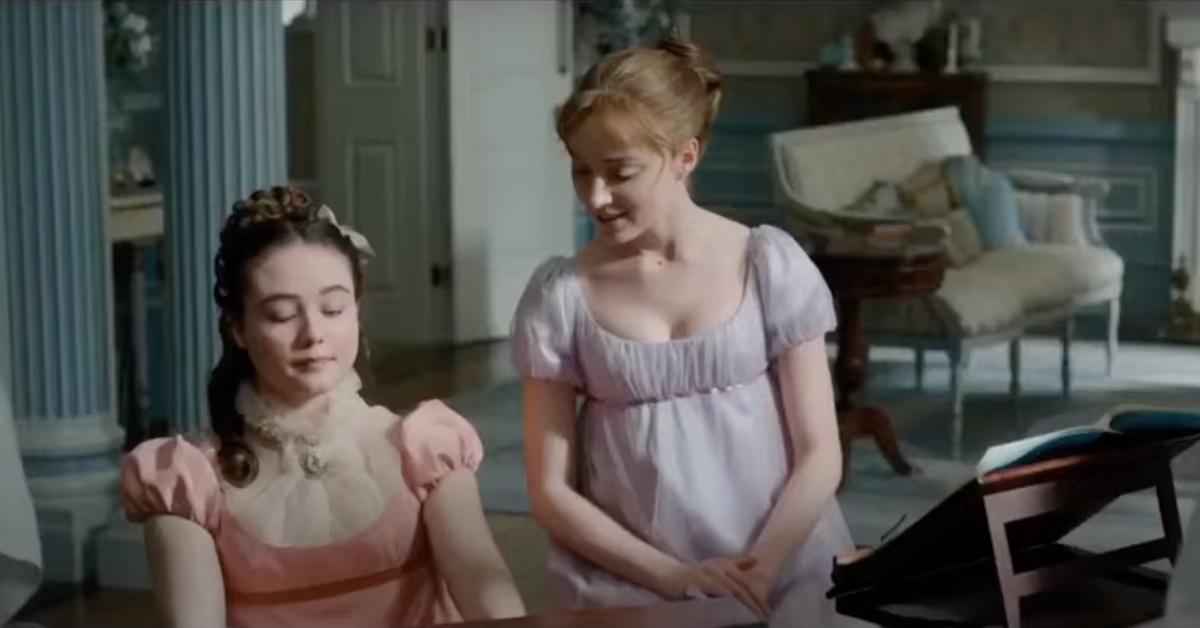 Unfortunately, we haven't been able to see much of 17-year-old Francesca. In Season 1, the beauty was not yet intertwined into London's high society. However, Metro UK shares that Bridgerton fans will be able to learn more about Francesca once the sixth book of the collection, When He Was Wicked, gets its own season.
Article continues below advertisement
Hyacinth Bridgerton (Florence Hunt) and Gregory Bridgerton (Will Tilston)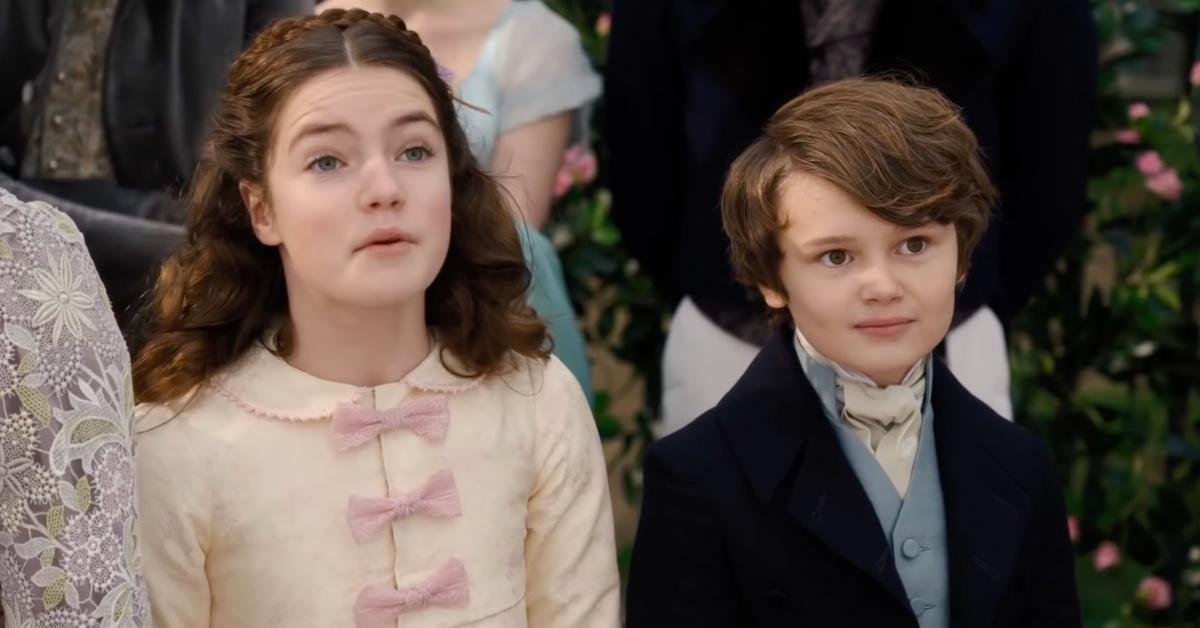 Since Bridgerton has focused on some of the older siblings, both Hyacinth and Gregory have not yet been able to reveal their stories. Hyacinth, 11, has become interested in marriage and romance over the last two seasons. After all, who could forget about this little cutie eavesdropping on Prince Friedrich's proposal to Daphne.
As for 13-year-old Gregory, he seems to be a little prankster. Gregory enjoys provoking his siblings, especially Hyacinth, and he's also maturing into a fine young man.