Does Daphne Get Pregnant on 'Bridgerton' Even Though Simon "Can't" Have Kids?
Does Daphne get pregnant on 'Bridgerton'? Although Simon says he "can't" have kids, he really means he "won't." But do they have a family anyway?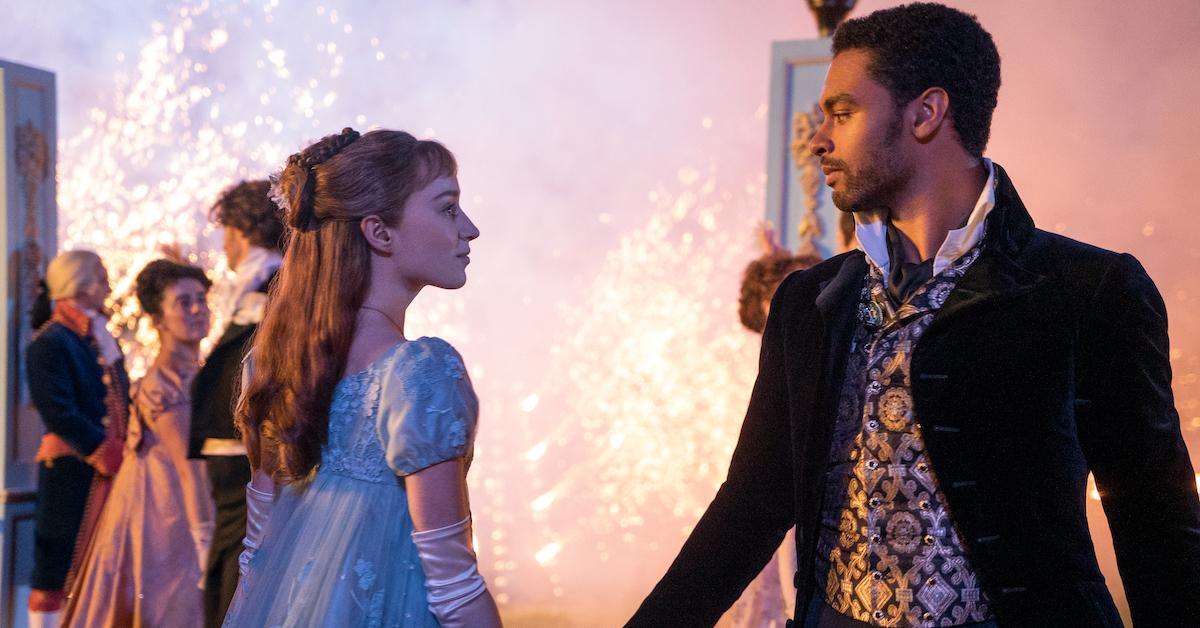 Netflix subscribers received a special holiday gift when Bridgerton dropped on the streaming platform on Dec. 25. The Shondaland-produced show is based on the bestselling romance novel series of the same name written by Julia Quinn.
If you've made it partway through Season 1 of Bridgerton, then you've likely found yourself wondering: Does Daphne get pregnant? Let's take a closer look at what transpires by the end of the first season.
Warning: Spoilers are ahead!
Article continues below advertisement
Does Daphne marry Simon in 'Bridgerton'?
Season 1 follows the story of noblewoman Daphne Bridgerton (Phoebe Dynevor), who strikes a mutually beneficial arrangement with Duke of Hastings Simon Bassett (Regé-Jean Page). They would pretend to be madly in love so that male suitors would be tripping over themselves to win Daphne's favor, meanwhile single women (and their mamas) would leave Simon alone while he's visiting London.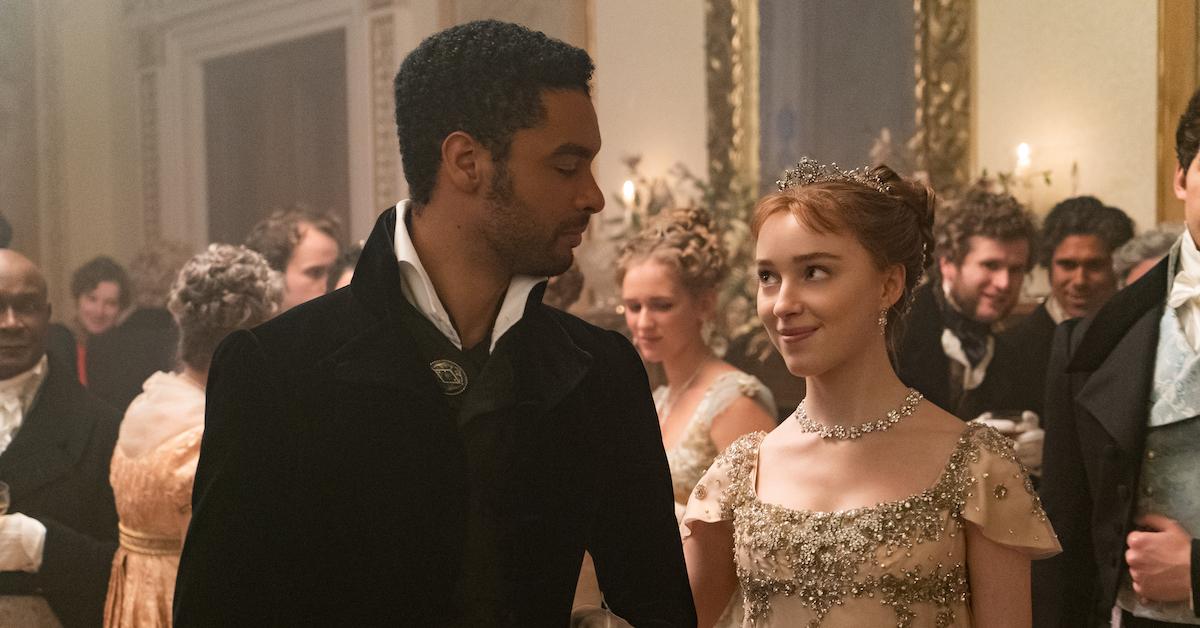 Article continues below advertisement
Those who have made it further in the series (or have read the books) know that their scheme effectively fools everyone, Lady Whistledown most importantly of all. Prince Friedrich of Prussia starts courting Daphne and Simon enjoys a much-desired break from the unwanted advances of eligible women.
Except, plot twist: Daphne and Simon develop actual feelings for each other in the process of their ruse.
Instead of marrying a literal prince, Daphne is drawn back to Simon — and they're basically forced to marry when Daphne's brother, Anthony, catches them kissing in the garden. (Although not before Daphne dramatically breaks up a duel between her brother and lover.)
Article continues below advertisement
Does Daphne get pregnant in 'Bridgerton'?
After Daphne and Simon are married, their relationship isn't without its problems. This is mostly because she still wants children while the duke refuses to have them — thanks to the vow he made to his abusive, dying father to never have children so that the bloodline ends with him.
Article continues below advertisement
A controversial scene in Episode 6 of Bridgerton shows Daphne taking advantage of Simon after she figures out the reason her husband said he "can't" have kids. (He always pulls out during sex.) In the scene, Daphne holds her husband's body against hers against her, forcing him to inseminate her.
Daphne eventually learns she isn't pregnant in Episode 7. However, she and the duke decide to live apart once the social season is over. That is, until the duchess discovers letters Simon wrote to his father as a child and then starts to understand why he's so against producing an heir.
Article continues below advertisement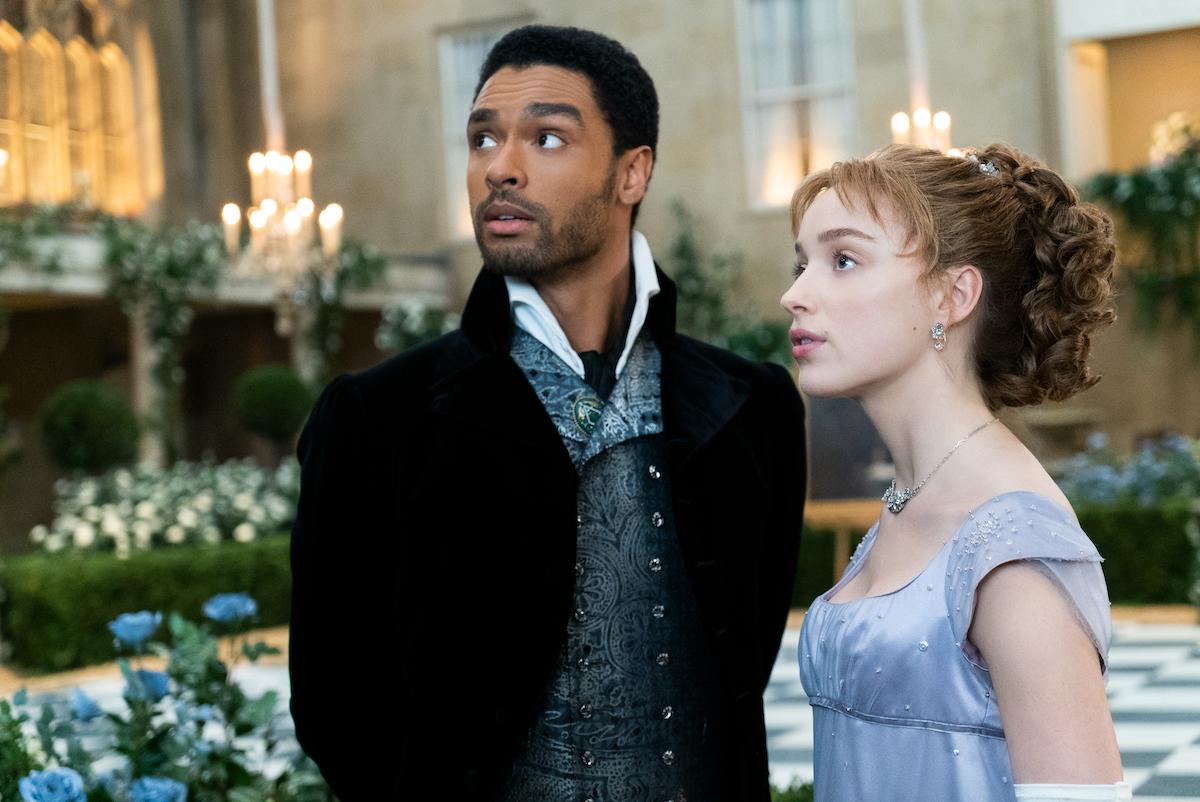 "He made you believe that you needed to be without fault in order to be loved, but he was wrong," Daphne says to her husband in Episode 8, the Season 1 finale. "I am tired of pretending. And I cannot keep acting as if I do not love you."
Article continues below advertisement
Ultimately, Simon decides he doesn't want to be alone and abandons the vow he made to never have children. In the closing scene of Season 1 of Bridgerton, Daphne and Simon welcome their first child. (Fingers crossed that Netflilx gives the green light for Season 2 ASAP so viewers can find out what happens next!)