A Sex Scene in 'Bridgerton' Has the Netflix Show Embroiled in Controversy
Bridgerton's most controversial scene comes in the Netflix romance drama's sixth episode, when Daphne takes advantage of Simon to get pregnant.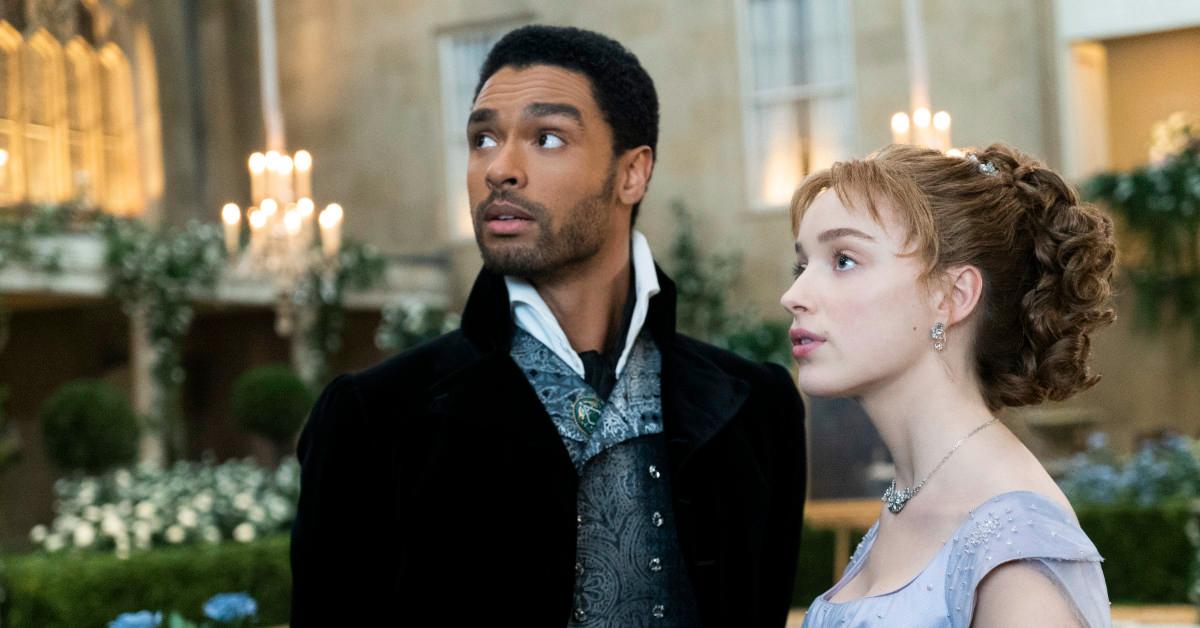 Even before the romance drama Bridgerton hit Netflix, some viewers vowed not to watch the Shonda Rhimes-produced series because of a controversial scene from its source material, Julia Quinn's novel series of the same name.
Article continues below advertisement
Before we delve into the on- and offscreen drama around the new TV show, however, we want to give a spoiler warning and a trigger warning for sexual assault.
A rape scene occurs in the first book of the 'Bridgerton' series.
Netflix's Bridgerton brings to life Julia's 2000 book The Duke and I, the first of her Bridgerton novels. In that book and in the TV show, Daphne Bridgerton and Duke Simon Basset arrange a fake romance with each other and even get married. They develop real feelings for one another, but Simon is insistent about not fathering children: Simon doesn't want to give his abusive father grandchildren to carry on his legacy. For much of the book, Simon pulls out during sex in a (risky) effort not to get Daphne pregnant.
Article continues below advertisement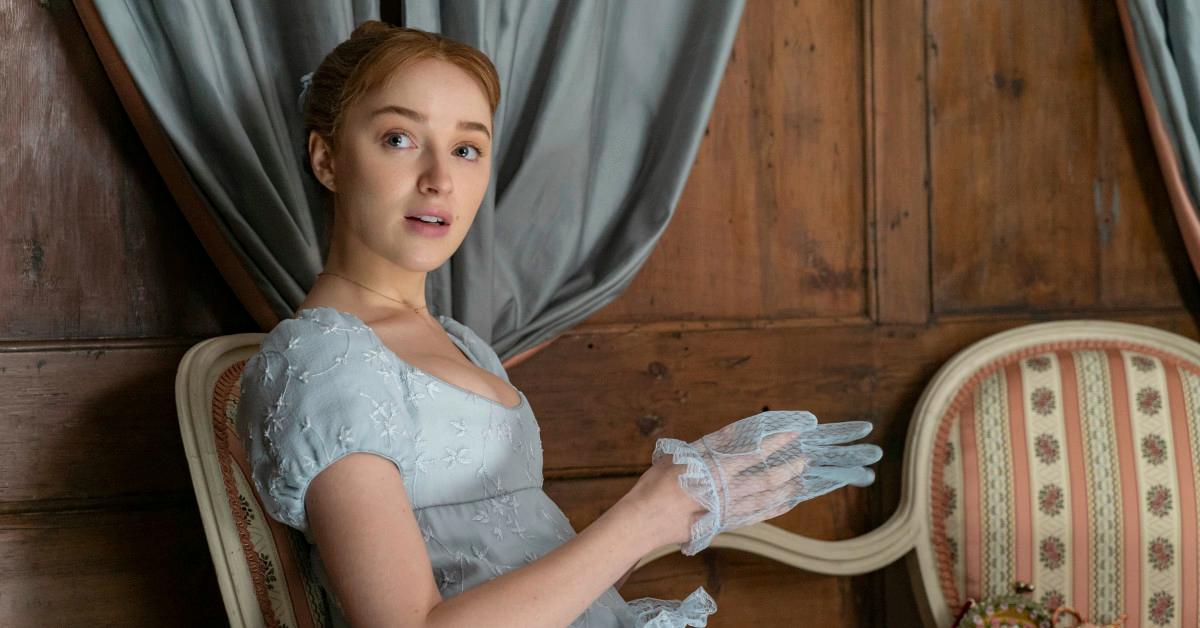 As she becomes more experienced sexually, Daphne eventually figures out that when Simon says he "can't" have children, he means that he "won't." And in chapter 18 of the book, when Simon comes home drunk, Daphne has sex with him and prevents him from pulling out.
Article continues below advertisement
"She felt so powerful looming over him," Julia writes. "His eyes pinned upon her with a strange, pleading sort of look, and he made a feeble attempt to pull away. Daphne bore down on him with all her might. … She planted her hands underneath him, using all of her strength to hold him against her. … Daphne had aroused him in his sleep, taken advantage of him while he was still slightly intoxicated, and held him to her while he poured his seed into her."
The controversial scene is depicted in Episode 6 of 'Bridgerton.'
Episode 6 of Bridgerton's first season suggests Daphne (played by Phoebe Dynevor) hatched her plot during dinner that night, and in the TV version, Simon (played by Regé-Jean Page) is sober and awake during the sex scene. As they have sex, Daphne gets on top and doesn't stop, even when Simon tells her to wait.
Article continues below advertisement
As Vanity Fair and Vox note, the scene depicts sexual assault on Daphne's behalf, but it doesn't spend time dissecting this "toxic plot point," in the words of Vanity Fair writer Joanna Robinson, who adds that the television version of Daphne "remains certain that she was right … never apologizes for taking advantage of her husband … never reckons with the violating behavior she committed on her way towards her happy ending — which, yes, eventually involves having children with her Duke."
Viewers and 'Bridgerton' boycotters are speaking out online.
Twitter users have criticized the TV show for including the scene — and even for adapting The Duke and I to begin with. "Bridgerton isn't even out yet and I'm already tired of some members of Romancelandia cavalierly debating what actually counts as rape," one person tweeted on Dec. 22. "Survivors are part of this community and we can see you minimizing violations of consent."
Article continues below advertisement
Another wrote: "As most book readers will have guessed, this scene was the reason I never much cared for Daphne. Consent issues in general, and rape in particular shouldn't be plot points — and they especially shouldn't when they aren't going to be dealt with at all."
And a third: "Y'all want people to watch a white woman rape a Black man in a romance in 2020 just in case this never happens again. Can't even be shocked."
Article continues below advertisement
Some people argued that the Bridgerton version of the scene didn't depict rape, but others quickly shot down those arguments. "I am very sad that people are so confused about this," one person tweeted. "If it were a woman subjected to it and a white woman at that, I feel like more people would get it."
And another: "Not stopping when a person asks you to stop and making them come in you isn't some quirky mistake or a 'gotcha!' moment. WTF, Bridgerton."
If you need support, The National Sexual Assault Hotline is available 24/7 at 1-800-656-4673. You will be connected with a trained staff member in your area. Or visit RAINN.org to chat online with a support specialist at any time.