Shelley Conn Plays Kate Sharma's Stepmother in 'Bridgerton' — Is She Married in Real Life?
Shelley Conn plays Lady Mary Sharma in 'Bridgerton' Season 2. Unlike her character, the actress didn't have to make any sacrifices for love.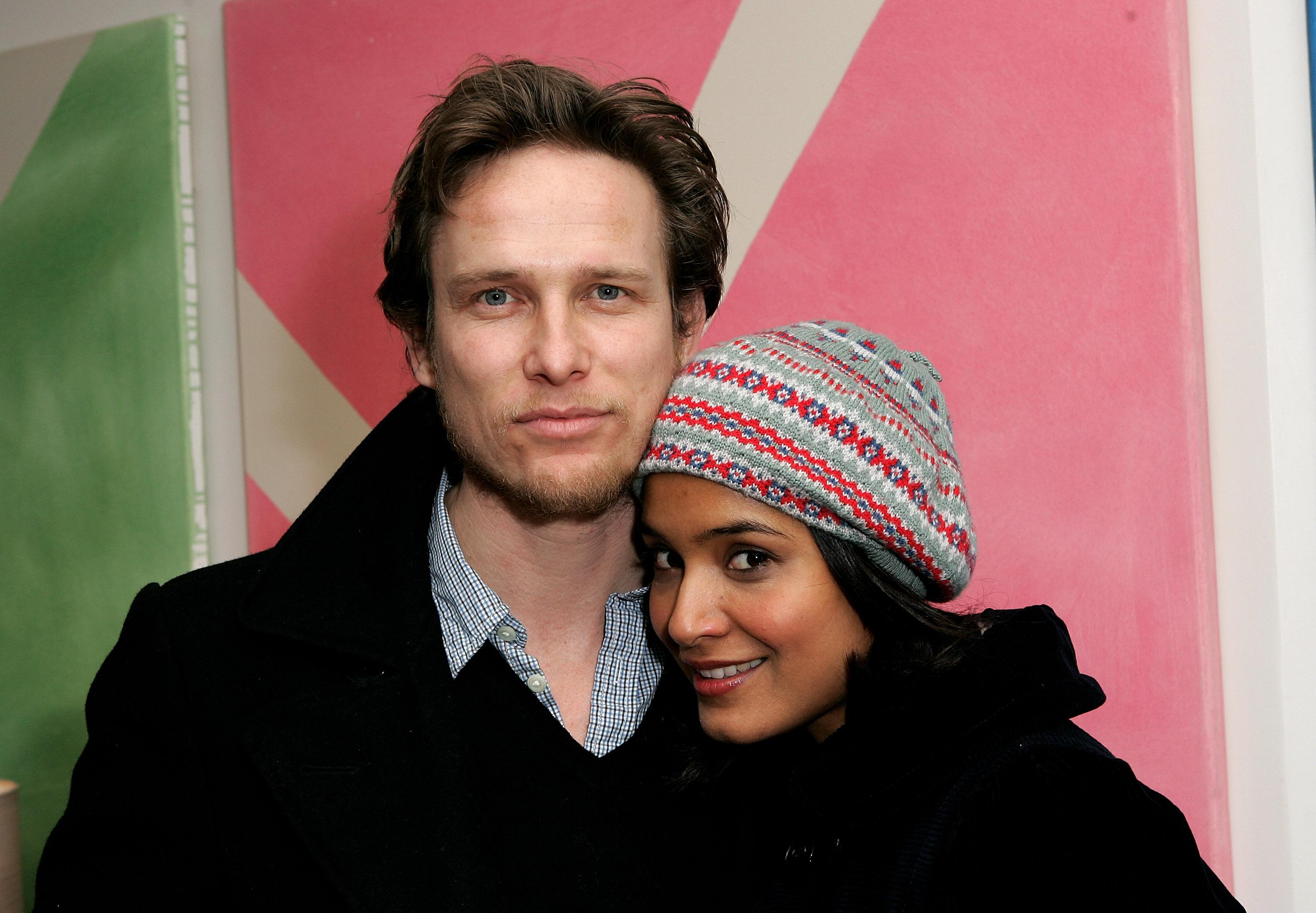 Article continues below advertisement
Viewers learned that Kate is Mary's stepdaughter, as she married Kate's father after her mother died. But does Shelley have an off-screen husband? See all the details below.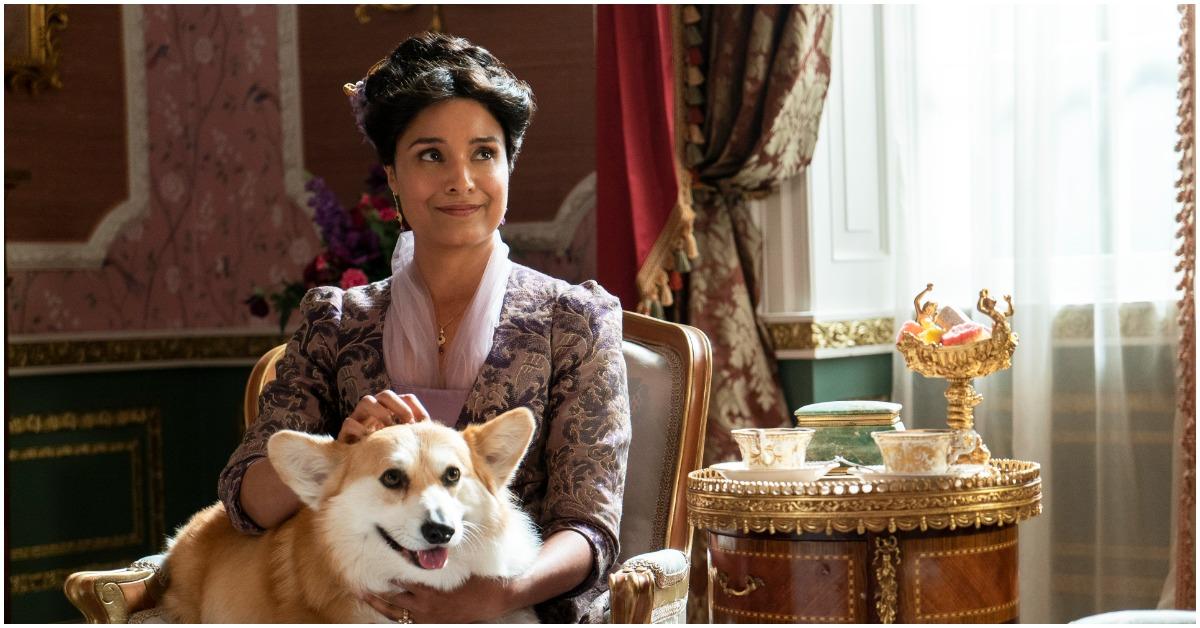 Article continues below advertisement
Who is Shelley Conn's husband?
Before Bridgerton, Shelley appeared in several TV shows and movies. Following her breakout role in 2000's The Last Musketeer, the London native landed several jobs on television. Per IMDb, Shelley's other roles included Mistresses, Terra Nova, and Good Omens.
In Bridgerton Season 2, Shelley's character, Mary, has something to prove. After marrying a clerk, her family banished her from society, forcing her to raise Kate and Edwina alone. Shelley, who married her husband, Jonathan Kerrigan, in 2011, shared how much she appreciates not having her character's problems.
"The time period removes so many similarities," the actress told Shondaland about the differences between her life and her character's. "I haven't been disowned by my parents, thank goodness. Nor do I have to concern myself with the issue of dowries and marital matchmaking."
Shelley's husband is an actor like she is. Jonathan has been in industry since 1996, having amassed credits in Crime, Pandora, and Lucky Man.
Article continues below advertisement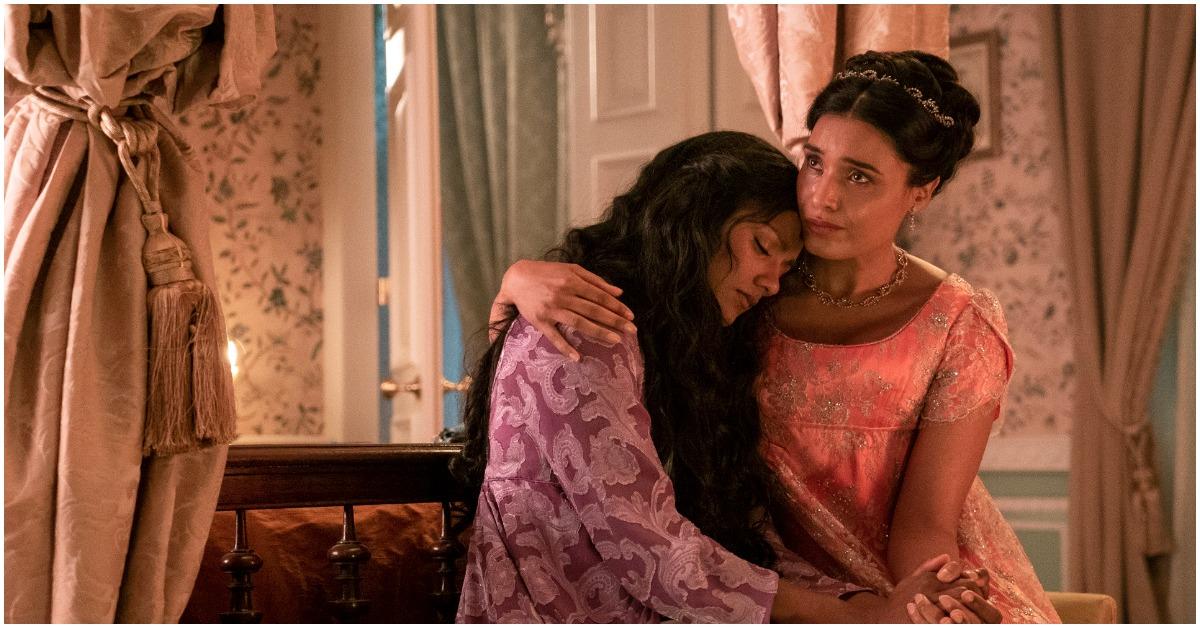 Shelley Conn didn't have a problem playing a mother in 'Bridgerton.'
Bridgerton introduces the Sharmas in the Season 2 premiere. In the beginning, Kate and Edwina have differing views concerning love and marriage. However, despite Kate's opposition to her 21-year-old sister, Edwina, marrying 30-year-old Anthony Bridgerton (Jonathan Bailey), she eventually changes her tune. In Episode 6, Kate, 27, falls in love with the viscount, and they decide to marry.
Article continues below advertisement
Although Shelley, 45, isn't raising twenty-somethings in her real life, she and Jonathan welcomed a son, Oscar, in 2012, shortly before their wedding day. Shelley revealed to Shondaland that being a mother helped her better relate to Mary.
"I definitely responded to the fact that we're both mothers," Shelley said. "I found myself feeling very drawn to Charithra and Simone in a female, familial way."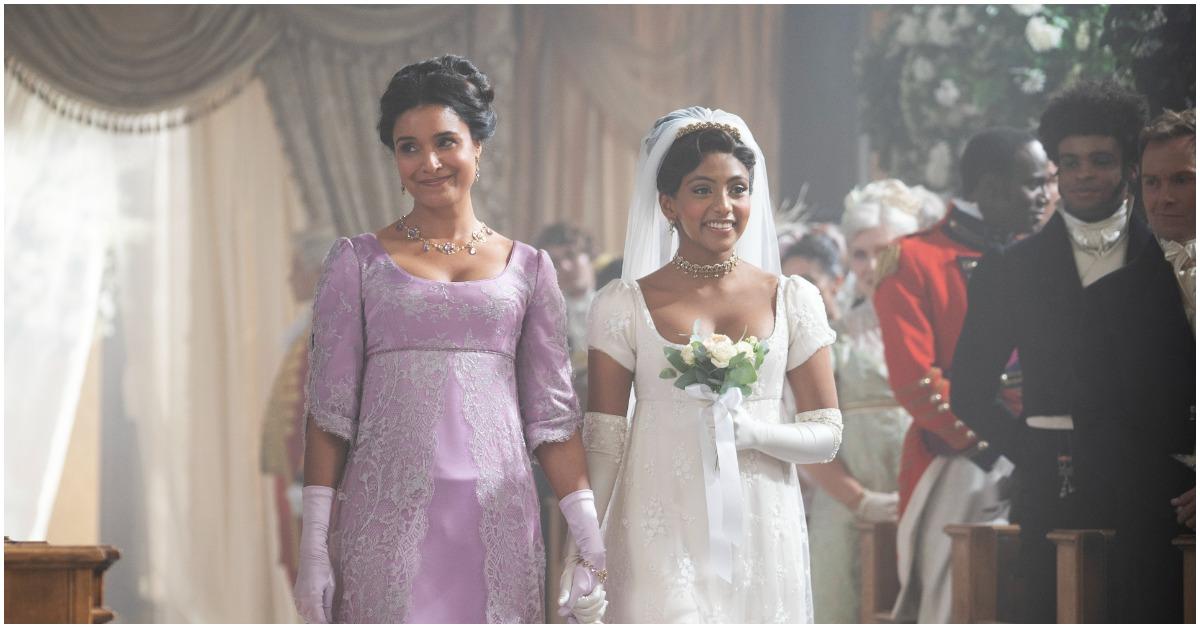 Shelley also added that she and Lady Mary "both like pink tones and have a penchant for a tiara on a night out!" While the actress and her character have fashion and family in common, the actress keeps her personal life off of social media (Shelley keeps her Instagram page professional).
Stream Season 2 of Bridgerton on Netflix.