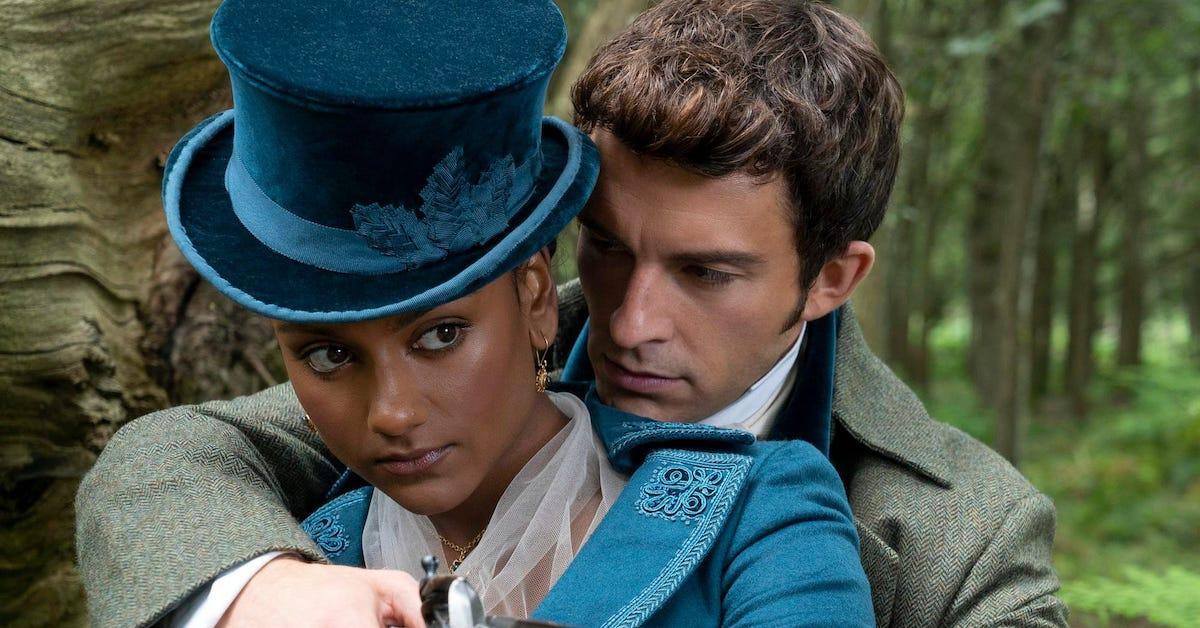 Fans Are Really Enjoying 'Bridgerton' Season 2 — These Are Their Thirstiest Tweets So Far
After the first season of Bridgerton landed on Netflix, it caused millions of people to instantly fall head over heels in love with Rege-Jean Page. Unfortunately, fans have had to come to terms with the fact that he's not going to be part of Season 2.
Article continues below advertisement
Even though Rege-Jean is no longer part of Bridgerton, there are still several other amazing actors in the show to totally obsess over. Here are some of the funniest and thirstiest tweets from fans who are totally excited about the cast of Bridgerton's second season.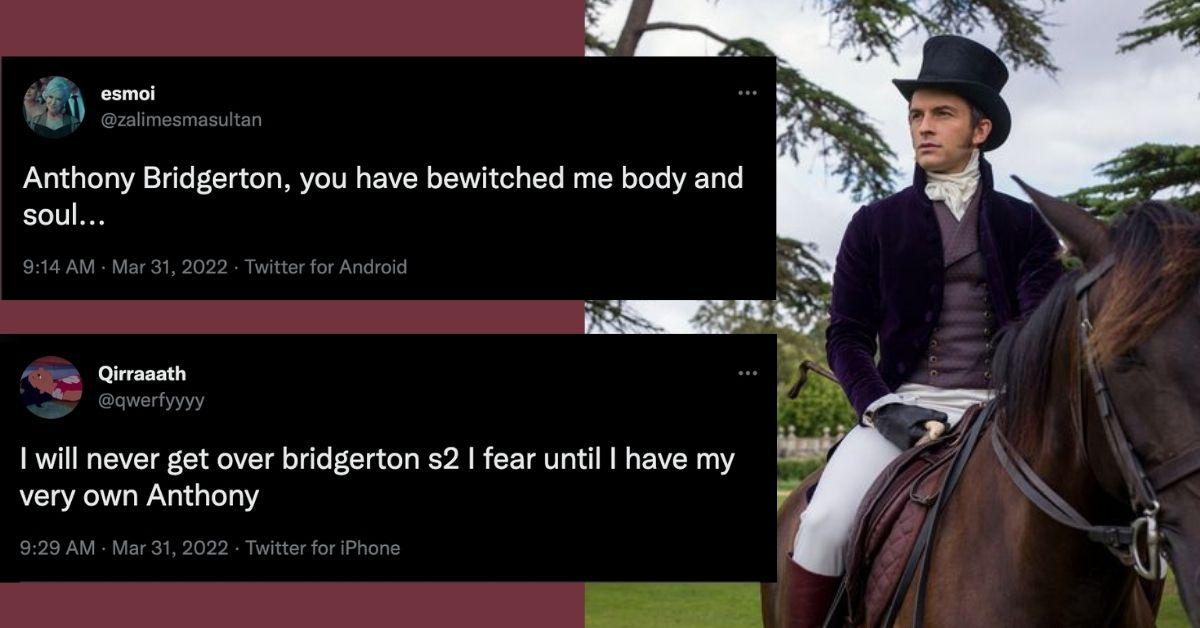 Article continues below advertisement
A lot of people on Twitter are really interested in Anthony Bridgerton.
Anthony Bridgerton is played by Jonathan Bailey on the show. According to Twitter, tons of people find him very attractive. One user, @Qwerfyyyy, wrote, "I will never get over Bridgerton Season 2, I fear, until I have my very own Anthony."
Another user, @X_aline_x, wrote, "I'm obsessed with Anthony Bridgerton." They were sure to add a quick GIF of him lounging shirtless on a bed surrounded by pillows with a flirtatious smile on his face.
A third user is feeling totally enchanted by the character. @Zalimesmasultan wrote, "Anthony Bridgerton, you have bewitched me, body and soul." These social media users are clearly super thirsty for Anthony's character in Season 2!
Article continues below advertisement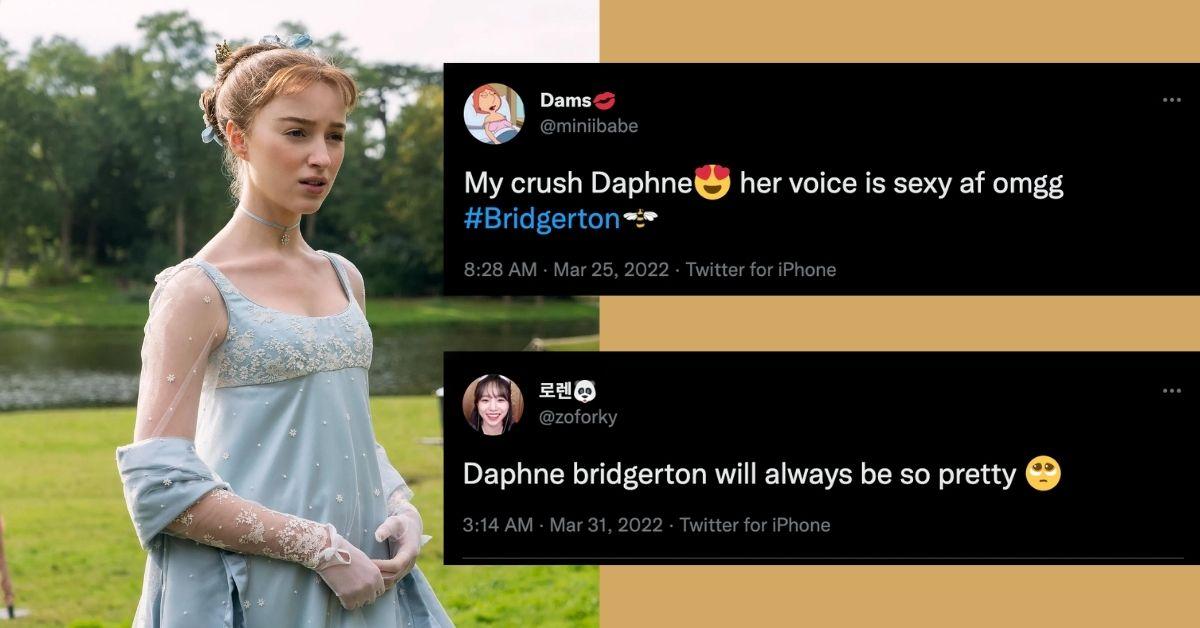 There's also tons of flirty appreciation for Daphne Bassett, formally known as Daphne Bridgerton.
Daphne is played by the gorgeous Phoebe Dynevor who made a lasting impact starting in Season 1 of the show. According to users on Twitter, she's still one of the most top-notch actresses in the cast. @Zoforky wrote, "Daphne Bridgerton will always be so pretty." They added an emoji with watery eyes to the compliment.
Article continues below advertisement
@Junsmoni wrote, "Bridgerton 2 … Daphne is still as beautiful as ever."
@Miniibabe was a little edgier with their tweet, writing, "My crush, Daphne. Her voice is sexy as f--k. OMG." It's a good thing Daphne's character is still part of the show even though her first season love interest, Simon, isn't.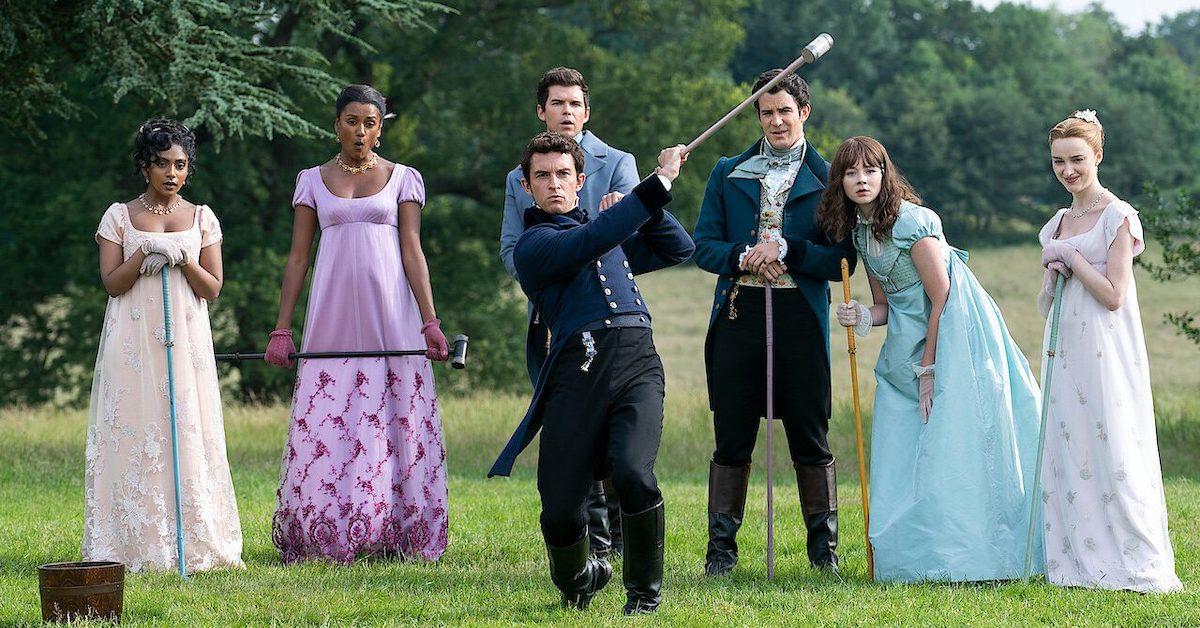 Article continues below advertisement
What about the rest of the cast?
Other members of the Bridgerton Season 2 cast have also been receiving their fair share of thirsty tweets on Twitter. @Kristaltipps13 wrote, "Watching Bridgerton. Never mind, Simon, I want a Colin! Pssst — being a good person is sexy. Pass it on!" Colin Bridgerton is played by Luke Newton.
Simone Ashley plays Kate Sharma in the show, and plenty of people on Twitter have been impressed with her acting work and beauty. @Kaluadebris wrote, "Simone Ashley's portrayal of Kate Sharma was absolutely incredible. Her character with strong, fierce, and complex while also being beautiful, sexy, and desirable!"
Article continues below advertisement
Another user on Twitter named @Jhylaaaaa wrote, "Edwina Sharma is so pretty! I aspire to look like her, please." Edwina Sharma is played by Charithra Chandran. It looks like almost everyone from the cast has been getting positive reinforcements from fans of the show since the moment the second season hit Netflix.
Seasons 1 and 2 of Bridgerton are available for streaming on Netflix now.