The Fatwa's Not Over: Salman Rushdie Stabbed in the Neck Onstage at New York Event
What happened to Salman Rushdie in New York, and was it really connected to the 1989 fatwa calling for his murder by Ayatollah Khomeni?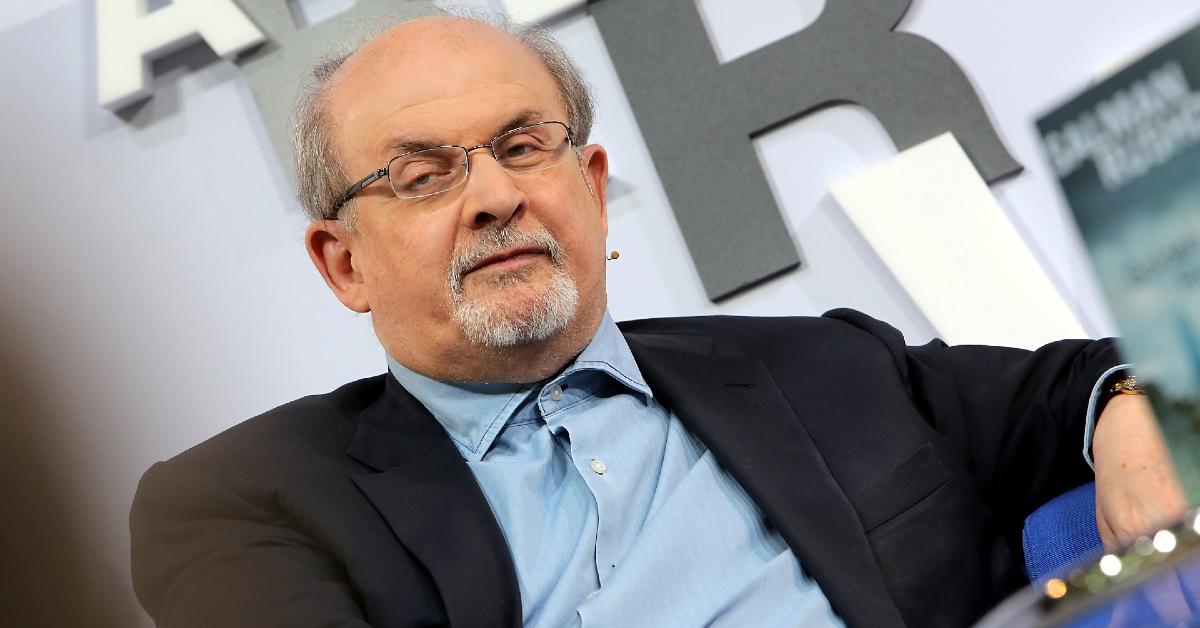 Author Salman Rushdie has long been a subject of controversy in the Muslim world following the publication of his book, The Satanic Verses. The novel tells a fictionalized account of a character depicted as the Prophet Muhammad, indicating that the revelations the man received were not from a monotheistic God, but from Satan himself.
As a result, a fatwa was placed on his head by Iran's Ayatollah Khomeni in 1989, asking for the murder of Rushdie and anyone else involved in the book's publication. More than 30 years later, Rushdie's name made headlines again, possibly in connection to the same fatwa. So, what happened?
Article continues below advertisement
What happened to Salman Rushdie?
The Guardian reported that 24-year-old New Jersey resident Hadi Matar stabbed Salman Rushdie in the neck as he was preparing to give a lecture at a New York event. Authorities reported that Matar was acting alone, and the attack isn't currently linked to any external groups, organizations, or direct involvement with the Iranian Government.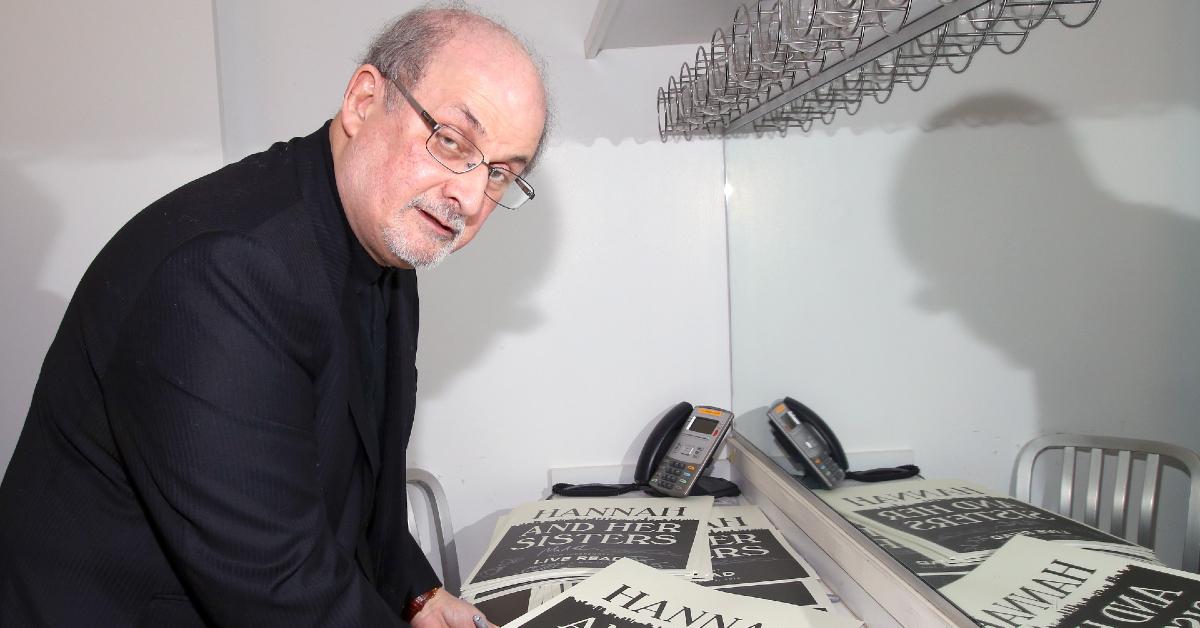 Article continues below advertisement
Rushdie was giving a lecture at Chautauqua Institution, which is described as a "nonprofit education center and summer resort for adults and youth." Matar reportedly approached the stage and stabbed Rushdie multiple times in the neck and shoulder. Audience members restrained the young man until police arrived on the scene.
Rushdie was medically evacuated via helicopter to UPMC Hamot, located in Erie, Penn., where he's undergoing surgery and treatment for his wounds. He's expected to survive the attack and recover from his injuries.
A witness who saw the attack, Julia Mineeva-Braun, said that Hatar approached Rushdie wearing all black. She told NBC News she thought the young man was a stagehand at first, then she saw him brandish a knife and drive it into the author's neck.
Article continues below advertisement
"From the (audience's) left there's a guy running, dressed up in black, and I was thinking he was fixing Mr. Rushdie's microphone because he was getting to his neck," she said. "Then and all of a sudden we see the knife and the first stab was right into the artery, into his neck, and then several stabs a little bit lower into the shoulder blade."
Mineeva-Braun said that Rushdie's assailant didn't say anything leading up to or during the attack, he just kept attempting to stab Rushdie.
Article continues below advertisement
Other writers and political figures have condemned the attack on Rushdie.
Muslim writer of The Kite Runner Khaled Hosseini said that he was "utterly horrified by the cowardly attack on Salman Rushdie," and that he "pray[s]" for the writer's "recovery." Hosseini added, "He is an essential voice and cannot be silenced."
Nicaraguan writer Sergio Ramirez tweeted, "The criminal attack against Salman Rushdie...is an attack against all literature. Fanaticism will never be able to defeat the power of literary invention. My deepest solidarity with him."
Former UK Prime Minister Tony Blair also spoke out against the stabbing, "My thoughts are with Salman and all his family. A horrible and utterly unjustified attack on someone exercising their right to speak, to write, and to be true to their convictions in their life and in their art." Rushdie once said he was "no friend" to Blair.
Many have speculated that the account was spurred on, at least in part, due to the ire many Muslims have toward Rushdie for publication of The Satanic Verses, and the subsequent fatwa/bounty put on his head for writing the book.