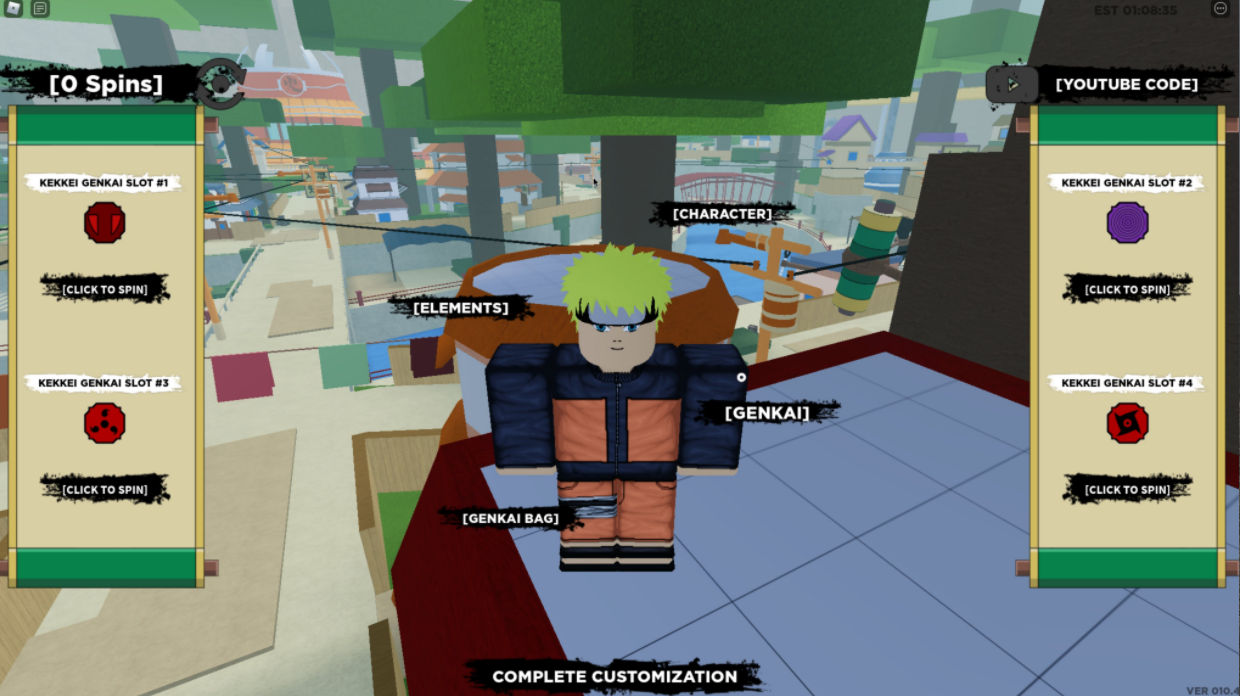 Here's Why 'Shinobi Life 2' Just Disappeared From the Internet
'Shinobi Life 2' was recently deleted from the 'Roblox' platform with no warning. So, what happened to the beloved game?
One of Roblox's most popular games, Shinobi Life 2, was deleted mysteriously from the platform. No note, no announcement, just poof and it's gone. Gamers everywhere have been connecting on the Roblox gaming platform, in which users can create and play games created by other users. Shinobi Life 2 became one of the most popular games on the platform with over 150,000 concurrent players.
Article continues below advertisement
Then, all of a sudden, Shinobi Life 2 disappeared completely from Roblox. Users went to Twitter to ask what happened, and it seemed like all hope was lost. As it turns out, there was a copyright issue with the game, although it was not clear to users what that copyright issue was. Roblox has dealt with copyright issues in the past in a similar fashion, so it's no shock that this is how the situation was handled.
Article continues below advertisement
'Shinobi Life 2' was deleted from 'Roblox' because of copyright issues.
As it turns out, Shinobi Life 2 was created by a group called NarutoRPG, which is a direct copyright of the anime series, Naruto, owned by VIZ Media. The YouTuber Kelvingts went on his channel to give some insight into exactly what happened, but it seems that VIZ Media got wind of the successful game and contacted Roblox to shut it down.
While the game's name, Shinobi Life 2, is not a direct copyright, the group's name is what VIZ Media has decided to go after. Because of this, there are also aspects and names within the game that draw on the Naruto universe, so at this point, Roblox had no choice but to pull the game from the platform.
Article continues below advertisement
It seems that 'Shinobi Life 2' may have a chance for redemption.
This isn't the first time Roblox had to deal with a copyright dispute. Even though the developers of Shinobi Life 2 were given no warning, they may still be able to make updates and add the game back to the platform. In the past, a game called Skyblocks was pulled from Roblox for similar reasons, so they changed their name to Skyblox and came back on. When that wasn't enough, they switched the name to Islands and it's now thriving.
Article continues below advertisement
In addition, there are some tweets circulating with screenshots of the developers coming up with some new code for the game. Twitter users are sharing the screenshots and hoping for more as a sign that Shinobi Life 2 will be returning. Some users were truly distraught, so they're holding onto this news as a sign of hope.
Article continues below advertisement
Shinobi Life 2, at over 150,000 concurrent users, was one of the most popular games on the Roblox platform, which is how it gained so much attention. Most average games on the platform have about 5,000 users, and even the popular ones tend to stay around 100,000.
To lose a game of Shinobi Life 2 caliber is a big blow. All of these players worked hard for months building their characters and world, and to lose it all in a flash is no small deal. Let's hope the screenshots of new code are truly a sign of a new world … maybe a Shinobi Life 3?