'Undisputed' With Skip and Shannon Appears to Be off Air — Did Fox Cancel It?
Whatever happened to Skip and Shannon on 'Undisputed'? Fans of the Fox Sports 1 show want to know where it went and if it's coming back.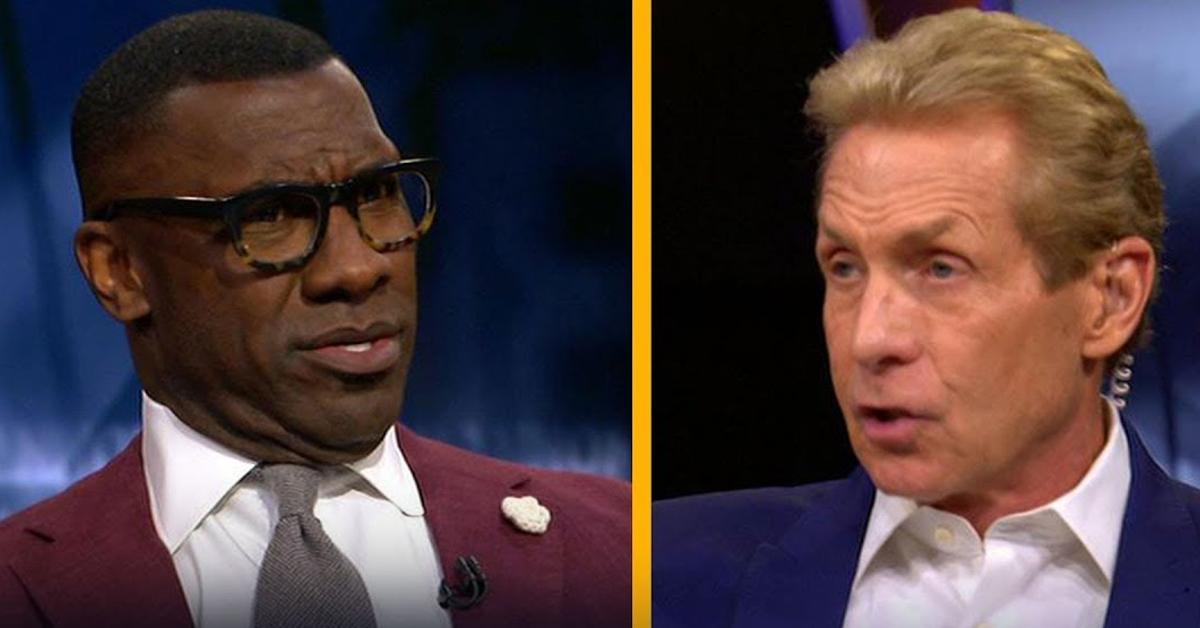 Skip Bayless and Shannon Sharpe provided a pretty unique dynamic on their Fox Sports 1 talk show, Undisputed. Featuring a former NFL tight-end with a Marvel-movie physique, and another guy who many call one of the most gratingly obstinate and opinionated men on TV, the show is one of those "love it or hate it" programs.
Viewers have noticed, however, that new episodes of the show haven't been on TV, and they want to know what happened to it.
Article continues below advertisement
Is 'Undisputed' with Skip and Shannon still on the air?
It definitely isn't, for now. Halfway through the month of March of this year when COVID-19 fears were probably at an all-time national high, Fox Sports on Friday announced that production of all daily FS1 shows would be suspended indefinitely, which includes Undisputed, featuring Shannon and Skip. Critics of the program have not been kind to Skip Bayless.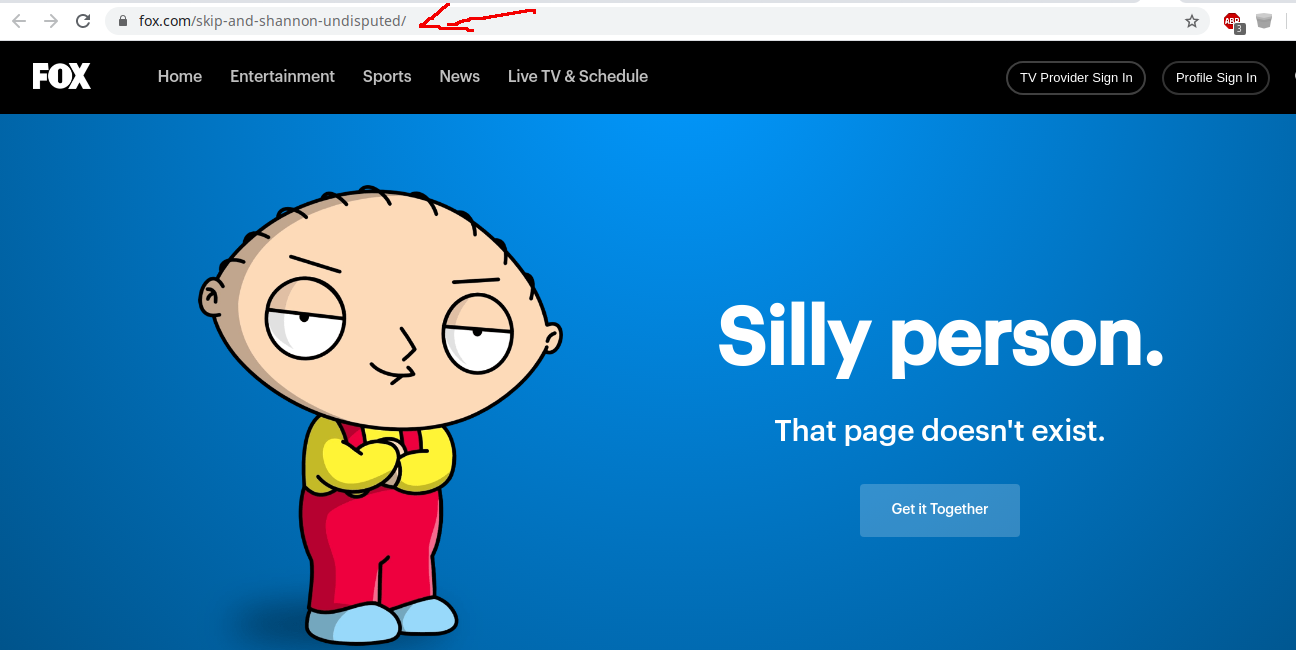 Article continues below advertisement
NJ.com journalist Darryl Slater writes, "...at least you won't have to worry about flipping on the TV and accidentally seeing Skip Bayless..." and that despite the scariness of living under lockdown in a pandemic, the fact that Skip is no longer on the air should "unify us all. Because nobody actually likes watching this guy, right?"
Whether or not the suspension of the show's daily schedule is also up in the air, but if you head to Fox's web page for the show... you're greeted with the error message above.
That's probably not a good sign for the show's future. It may have something to do with the show's format, Slater writes, "you might be surprised to learn that the show somehow runs for two and a half hours every day. Which is a remarkable amount of mindless yelling." Certainly not a glowing review.
And while there are others who also have harsh words for the two sports commentators, there are others who are vocal about their enjoyment of the program.
Article continues below advertisement
What happened to Skip and Shannon?
The two have still been active on social media and aren't shying away from touching on hot-button issues like racial inequality in sports, but in other social avenues as well. While it sure seems that Fox Sports 1 has pretty much pulled the plug on Undisputed, a telling tweet from Skip Bayless indicates that this just isn't the case.
Article continues below advertisement
According to Skip, Fox Sports 1 will begin airing their show again on June 29, and while that is hardly music to the ears of those who find one half of the show's commentary grating and/or annoying, there are plenty of sports fans who will be happy to see them back and sharing their opinions on the air.
Article continues below advertisement
Article continues below advertisement
Ratings wise, Skip and Shannon have been doing pretty good considering the limited production costs for the show and when compared to other morning sports talk programs. They saw a huge ratings boon in December of 2019, drawing in 366,000 viewers, a record for the program. Not bad considering they drew in around 115,000 viewers on average in 2016.
Depending on how much they're getting paid to be talking heads on TV, Fox is probably going to want to keep them around. Are you looking forward to seeing them back on and going at it? Or are you more of a First Take person yourself?