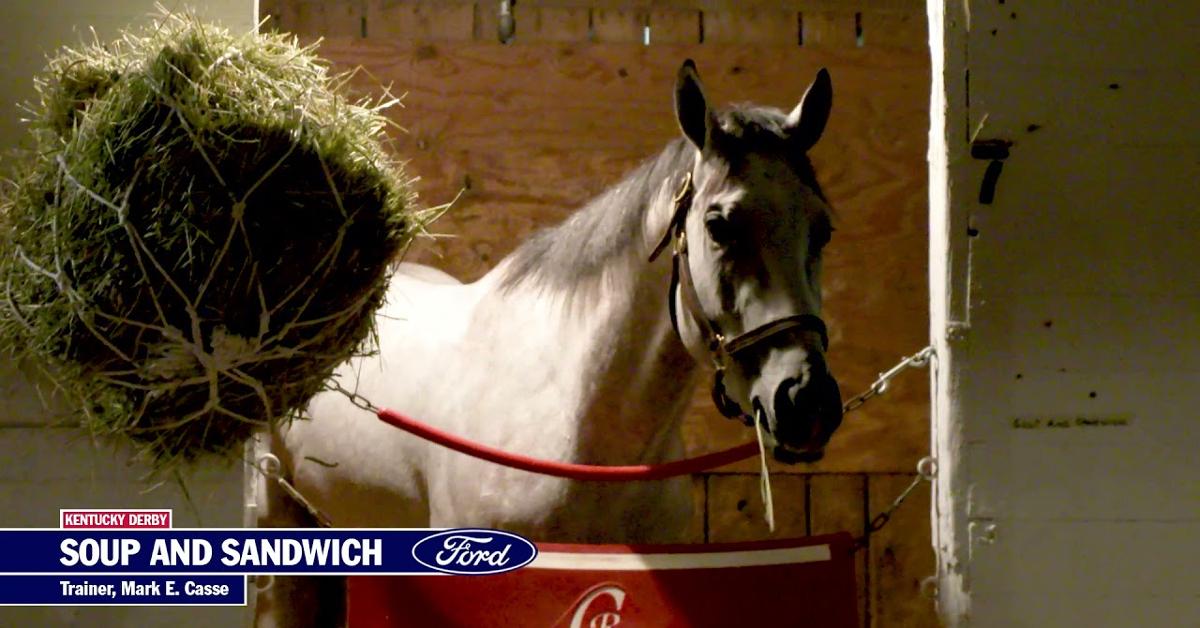 Soup and Sandwich's Placing in the Kentucky Derby Has Horse Racing Fans Worried
While horse racing does receive a lot of criticism — ike the fact that these animals are bred and trained purely for our entertainment, and that there are throngs of people who are addicted to gambling on said races — there's a weird kind of charm that's associated with the equestrian contests of all contests: the Kentucky Derby. The hats, the action, and of course, the whimsical names the animals are given. Like Soup and Sandwich, who has a lot of fans wondering what happened to him after the big race.
Article continues below advertisement
What happened to Soup and Sandwich that his placement was so severely affected during the Kentucky Derby?
When you have a horse named after a Panera meal option, of course you're going to have throngs of people looking forward to seeing said horse perform. Think of all the people sending out tweets of support for Soup and Sandwich, or holding signs plastered with the food order, it's magical.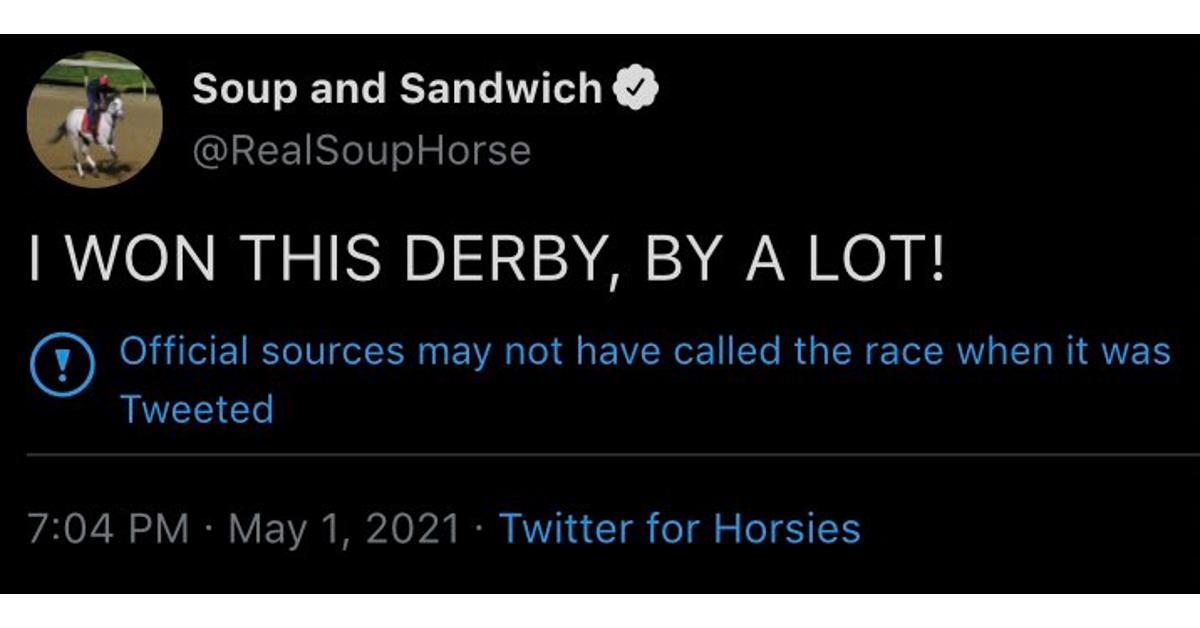 Article continues below advertisement
Heck, I'd probably pay good money to be in the animal's training camp, hearing people shout, "Soup and Sandwich, Soup and Sandwich!" with the same urgent, important tone a fight trainer would be uttering their pugilist's name.
So of course, expectations were set really high for the horse because if there's anything that the past year or so has taught us, is that people take their memes very, very seriously. Whether it's meme stocks or meme cryptocurrencies. (Israel Adesanya is the UFC's Middleweight champion and has been on a tear in the division and he embraces meme/internet culture wholeheartedly.)
Article continues below advertisement
So you can imagine the elation viewers felt when they saw Soup and Sandwich absolutely crushing the competition out the gate, trailing only behind Medina Spirit (who went on to win the race). However, the horse's second-place standing was soon given up as the race progressed and Soup and Sandwich unfortunately placed dead last.
Article continues below advertisement
This had people worried for the racehorse's health: what happened that caused such a sudden drop in performance? Why was Soup and Sandwich's line arrival delayed? Would this be the last race that the horse will ever participate in?
Article continues below advertisement
The biggest cause of concern seemed to be for the horse's health and folks started prodding into whether or not the animal had sustained an injury or some type of vital organ failure during his run.
Article continues below advertisement
Article continues below advertisement
But according to thoroughbred horse trainer Mark Casse, there were initially no physical cues that pointed to the horse sustaining an injury.
Article continues below advertisement
However, the truth about what happened to Soup and Sandwich during the Kentucky Derby soon came out.
Unfortunately, the horse was indeed injured during the races: Soup and Sandwich had a displaced soft palate during the race.
"I see it happen a lot of times with horses making their first or second start," Mark told Horse Racing Nation on May 2. "They get just so excited that their soft palate comes up and it goes over the top of the epiglottis. And then as soon as you kind of let them catch their air for a second it'll fix itself and they're fine."
Article continues below advertisement
In a nutshell: S&S couldn't breathe all too well during the race and since his jockey could sense that, he elected not to push the horse too hard and injure it.