Oath Keeper Stewart Rhodes Wears an Eyepatch — What Happened to His Eye?
Stewart Rhodes has been sentenced to 18 years in prison for seditious conspiracy, and now many are wondering what happened to his eye.
In May 2023, Oath Keepers founder Stewart Rhodes was sentenced to 18 years in prison after being convicted of orchestrating a weeks-long plot that culminated in the storming of the U.S. Capitol building on Jan. 6, 2021. He was the first person convicted of seditious conspiracy in relation to the insurrection that took place that day.
Article continues below advertisement
Now, as people to continue to learn more about Rhodes and his history, some are wondering why he wears an eyepatch, and what happened to his eye. Here's what we know.
What happened to Stewart Rhodes's eye?
According to Sky News, Rhodes has worn an eyepatch since 1993, when he accidentally dropped his .22 caliber pistol and shot himself in the eye. Rhodes has a prosthetic eye, but he sometimes wears an eyepatch as well.
Rhodes is the son of U.S. Marine, and he ultimately decided to join the military himself after finishing high school in Las Vegas.
Article continues below advertisement
After sustaining a spinal injury during his training to become a paratrooper, Rhodes was forced to leave the military and instead studied political science at the University of Nevada. He then became a campaign staffer for Republican Congressman Ron Paul and was eventually accepted into Yale Law School. After earning his degree, Rhodes went on to practice as a lawyer in several different states.
Rhodes received the longest sentence of any Jan. 6 defendant to date.
In large part because of his central role in organizing the events of Jan. 6, Rhodes received a longer sentence than anyone else who has yet been sentenced in the hundreds of ongoing trials for those who were at the U.S. Capitol that day.
Following the news of Rhodes's sentence, the Justice Department made it clear that they plan to continue aggressively pursuing those who were involved in the insurrection.
Article continues below advertisement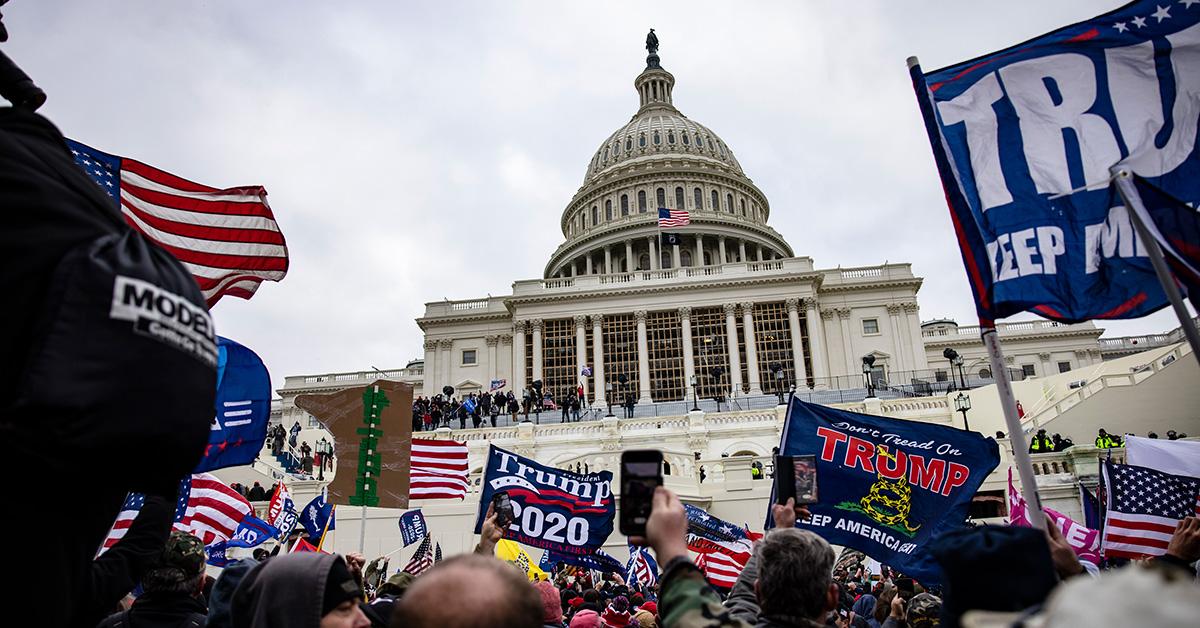 "The Justice Department will continue to do everything in our power to hold accountable those criminally responsible for the January 6th attack on our democracy," Attorney General Merrick Garland said in a statement.
Before reading out Rhodes's sentence, U.S. District Judge Amit Mehta said that the Oath Keeper founder poses a continued threat to the U.S. He also expressed fear that the events of Jan. 6 could be repeated.
Article continues below advertisement
"You are smart, you are charismatic and compelling and frankly that's what makes you dangerous," the judge said. "The moment you are released, whenever that may be, you will be ready to take up arms against your government."
When it came time for Rhodes to address the judge, he didn't use his speaking time to ask for leniency. "I'm a political prisoner and like President Trump my only crime is opposing those who are destroying our country," Rhodes said in his statement.
The judge was quick to counter those remarks, and the sentence he ultimately handed down made it clear that he had real fears for what Rhodes could do if he were released. Jan. 6 was a harrowing day, and one that many are eager to avoid seeing again.