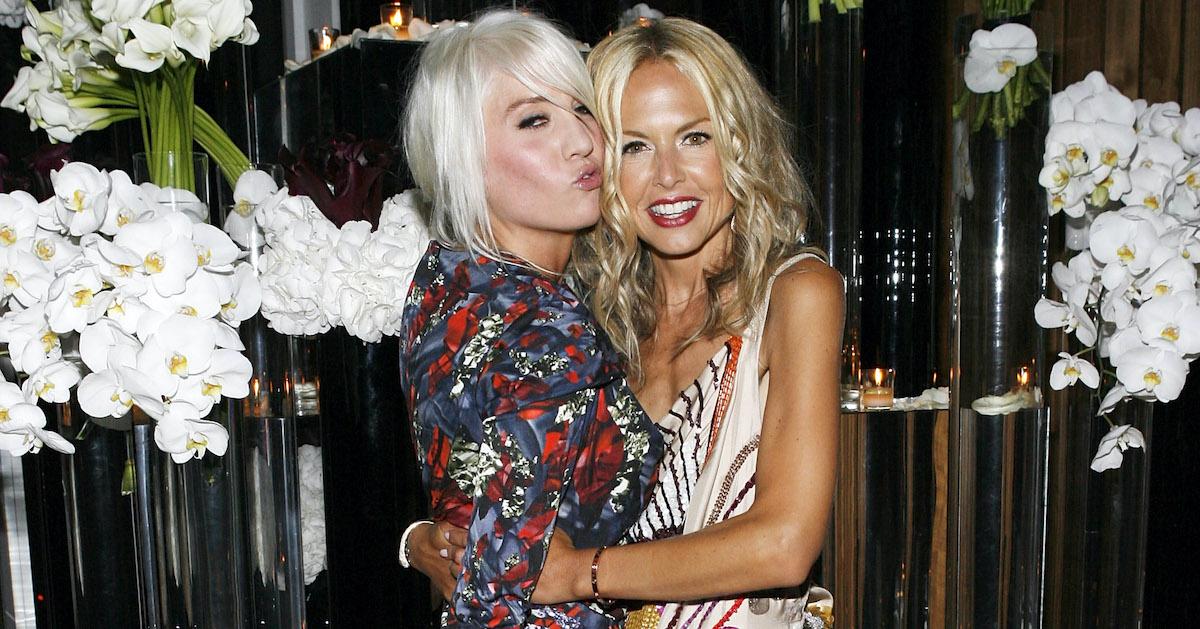 Where Is Taylor Jacobson From 'The Rachel Zoe Project' Now? She's Still a Stylist
For five seasons, viewers tuned in to Bravo's The Rachel Zoe Project to watch stylist Rachel Zoe pick out couture outfits for her A-list celebrity clients (and to potentially see said stars make cameos).
In the early years of the reality series, the titular stylist wasn't the only fashion-forward blonde on the show. Taylor Jacobson had been working as a styling associate before the cameras began rolling in 2008, but her relationship with Rachel and her husband, Rodger Berman, soon deteriorated.
Article continues below advertisement
While the circumstances surrounding Taylor's exit are still somewhat murky, one thing is clear: she's still styling looks for top notch talent, and she's put her TV days behind her.
What happened to Taylor from The Rachel Zoe Project? Keep reading to find out what she's doing now, and for the refresher on why she was fired.
Article continues below advertisement
What happened to Taylor from 'The Rachel Zoe Project'?
Many former fans of the series began to wonder what Taylor was up to after her former co-star Brad Goreski posted a clip from the show on Instagram in September of 2020.
More than 10 years after she last appeared on The Rachel Zoe Project, Taylor is still a stylist. She's since worked with Kate Beckinsale, Jon Hamm, and Eric Stonestreet, among others.
She is now married to Jason Wolff. The pair share a son named Duke together, who was born in December of 2015.
Taylor is also behind the minimalist children's clothing brand Duke Alexander, along with Thea Steinberg Chiprut. With similar fashion and business backgrounds, the two bonded after meeting on the playground.
Article continues below advertisement
Why did Taylor Jacobson leave the show?
After Taylor fought with a baby-faced Brad Goreski, it wasn't much of a surprise when Rachel revealed on the Season 3 premiere that she had severed ties with the styling assistant. With her final appearance on the show behind her, Taylor wasn't able to tell her side of the story on camera. Meanwhile, Rachel and Roger made comments throughout the rest of the series that Taylor had allegedly taken money and clothes from the company.
Article continues below advertisement
Taylor later told Entertainment Weekly in 2010 that she did not steal clothes because she was not a sample size, and that the allegations were "bizarre."
"I am friends with PR people. Why would I steal samples? And I am a 34D! Does no one look at what is on the runway? I straight up am a 34D! I have huge boobs and a huge rib cage. I just don't understand. I'm not a sample size at all," Taylor told the outlet. "Am I really going to take these samples so I can get them for me to wear? It is just so bizarre."
Eight years later, Rachel spoke about Taylor on an episode of Watch What Happens Live. When asked if she was able to patch up her relationship with her former employee, Rachel said that Taylor is not on her radar.
"Don't think about her, don't run into her, don't care," Rachel told host Andy Cohen.
As Rachel would say herself, it's bananas!