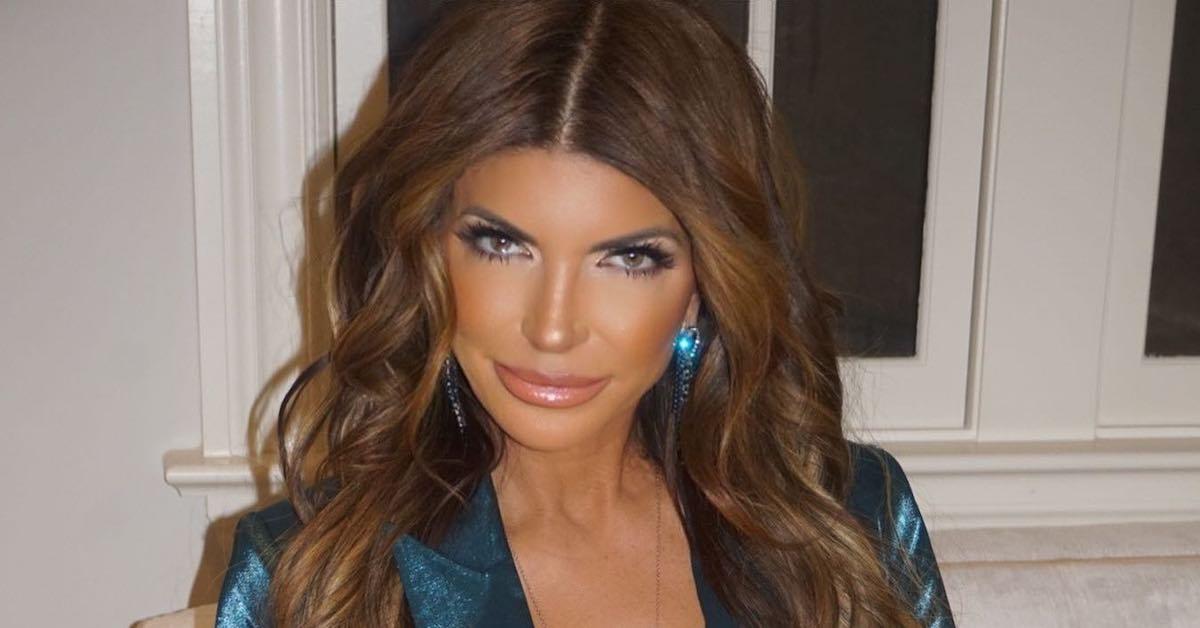 'RHONJ' Star Teresa Giudice Is Recovering After Emergency Surgery — What Happened?
What Happened to Teresa Giudice? 'The Real Housewives of New Jersey' star was hospitalized and underwent emergency surgery. Learn more here.
On March 24, 2022, fans of The Real Housewives of New Jersey were surprised to discover that Teresa Giudice had been hospitalized. A photo of the reality star wearing a medical gown while sitting in a hospital started circulating via social media, prompting well wishes from followers. Naturally, Bravo viewers wondered: What happened to Teresa? Let's take a closer look at what's been publicly shared about her condition.
Article continues below advertisement
Teresa has been a key player on RHONJ since Season 1 — and the show even went on hiatus when she served 11 months out of a 15-month prison sentence in 2015 for mail, wire, and bankruptcy fraud. The TV personality has also written a number of The New York Times bestseller cookbooks and was featured on The Celebrity Apprentice 5.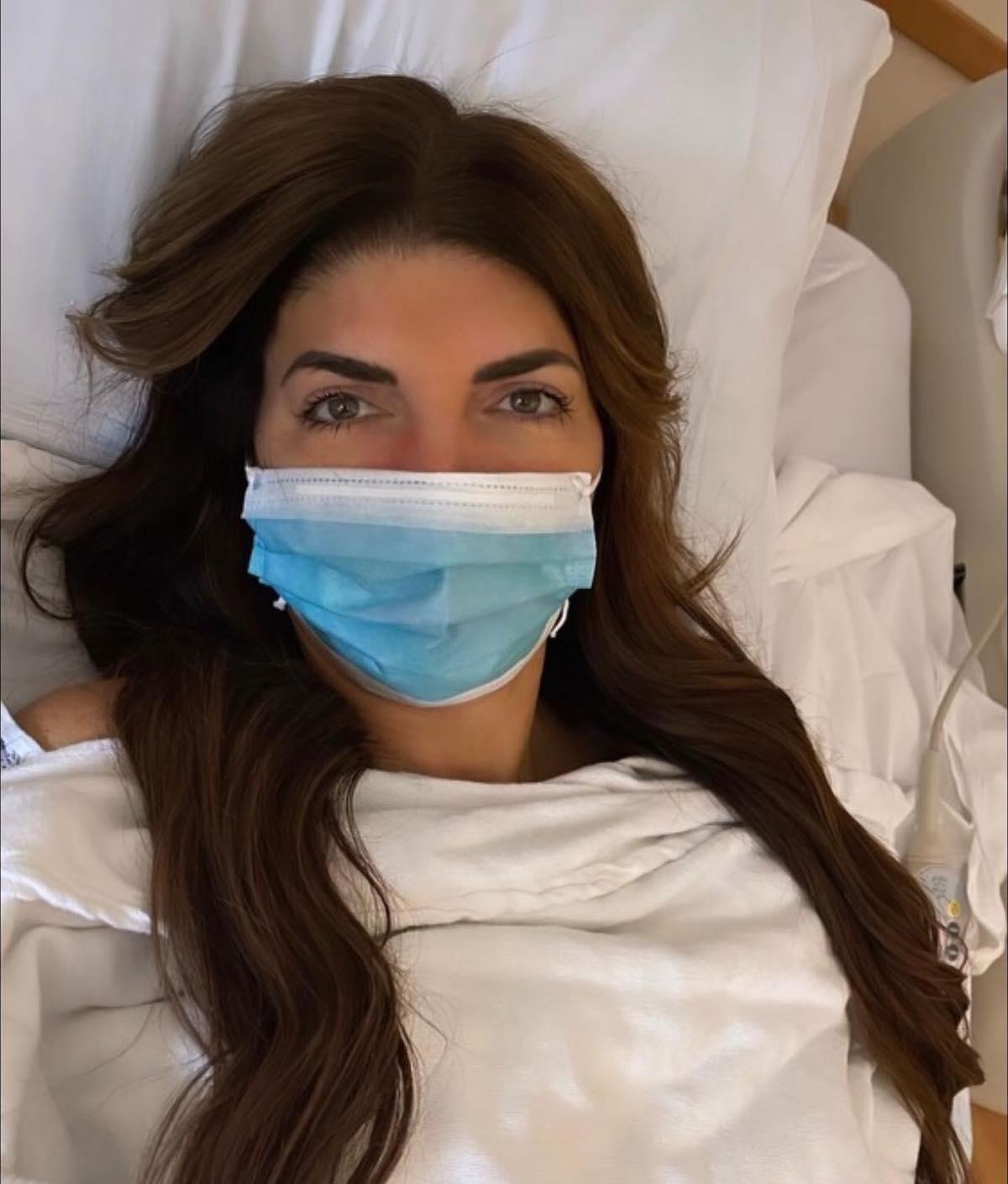 Article continues below advertisement
What happened to Teresa Giudice?
Teresa was admitted to the hospital late Wednesday, March 23, E! News reported. There, she underwent emergency surgery, which was not cosmetic. On March 24, Teresa's representative confirmed to the publication that she is now "in recovery, currently resting."
"She is recuperating and is looking forward to speedy recovery," the rep shared. "She thanks everyone for their prayers and well wishes." James Leonard, Teresa's lawyer, who has been featured on the Jersey series, confirmed that she has since been released from the hospital.
News of Teresa's hospitalization first broke when her oldest daughter, Gia Giudice, posted a photo of her mom wearing a mask from a hospital bed. "Such a trooper. I love you," she wrote in an Instagram story. "Pray for a speedy recovery. I love you @TeresaGiudice."
Meanwhile, Gia's father/Teresa's ex-husband Joe Giudice posted the same photograph of the RHONJ star, along with the caption, "Please pray for Teresa as she's been admitted to the hospital."
Article continues below advertisement
Why was Teresa Giudice in the hospital? Her co-star, Dolores Catania, confirmed that she had her appendix removed.
When Teresa was first hospitalized, unconfirmed reports began circulating that she had had undergone an emergency operation to get her appendix removed. Now, her longtime pal and fellow current RHONJ castmate, Dolores Catania, is confirming that the mom of four did have an appendectomy.
"She had her appendix out. Now it just takes time to heal," Dolores said to E! News. "But it was emergency surgery so she's in a lot of pain."
Article continues below advertisement
Dolores also shared that she was in contact with the RHUGT alum, and that she was "not well."
"She's not feeling good at all," Dolores added. "It's bad. She's in a tremendous amount of pain."
Since Teresa did have her appendix removed, it's possible that she suffered from appendicitis (inflammation of the appendix) prior to the surgery. Symptoms of appendicitis, according to Mayo Clinic, can include:
sudden pain beginning on the right side of the lower abdomen
sudden pain starting around the navel and often shifting to the lower right abdomen
pain that worsens if you cough, walk or make other sudden movements
nausea and vomiting
loss of appetite
low-grade fever that may worsen as the illness progresses
constipation or diarrhea
abdominal bloating
flatulence
Article continues below advertisement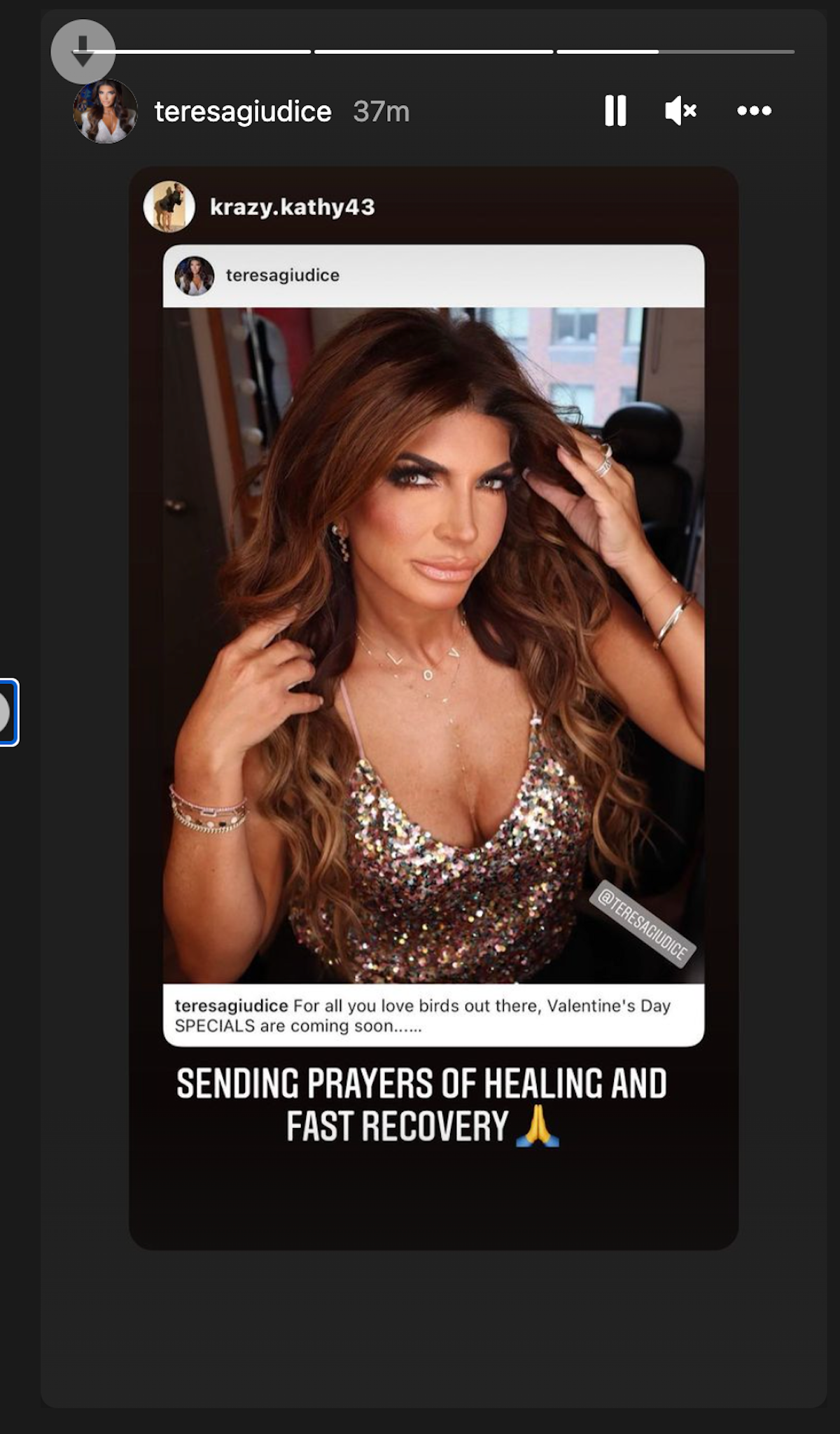 Teresa's close pals and viewers alike are wishing for her to have a speedy recovery.
Catch new episodes of The Real Housewives of New Jersey Tuesdays at 8 p.m. EST on Bravo.