Gia Giudice Gives 'RHONJ' Fans a Glimpse at Teresa Giudice's New House With Louie Ruelas
'RHONJ' star Teresa Giudice's new house is worth more than her home with Joe Giudice. Gia Giudice recently gave a glimpse at the house's exterior.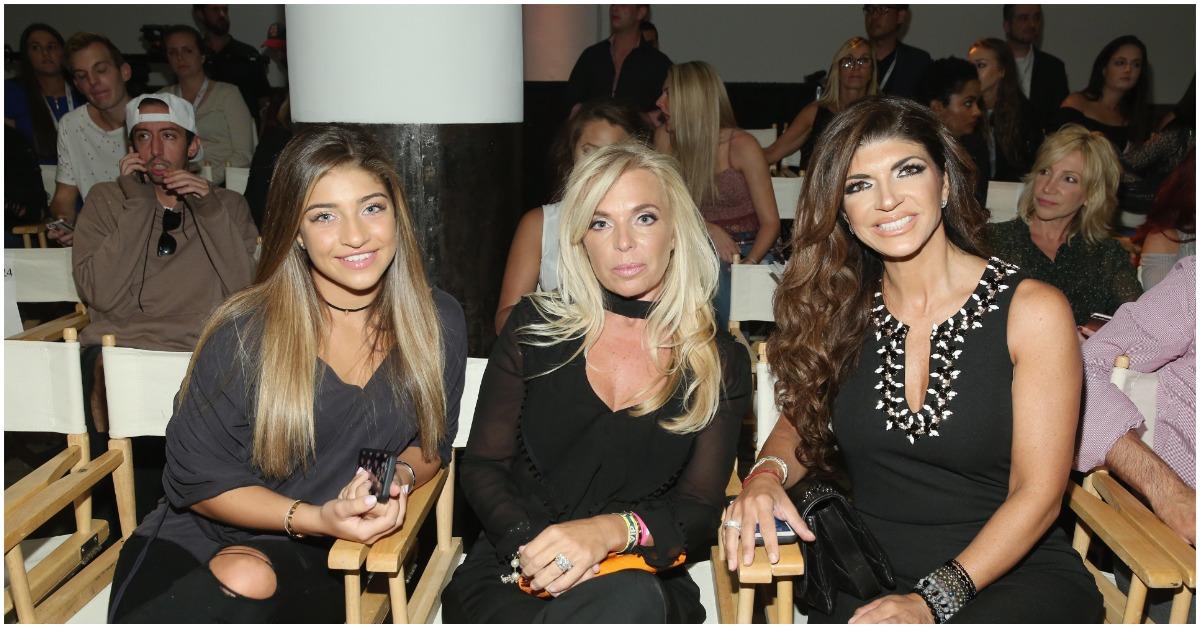 Article continues below advertisement
Teresa finally sold her Towaco, N.J. home for $2 million and has moved into a new property. She recently purchased another house in New Jersey with her fiance, Luis "Louie" Ruelas. Together, the couple bought a $3.35 million home, at first to potentially sell.
Although they planned on investing in the house, Teresa and Gia recently proved they intend to make the property their home.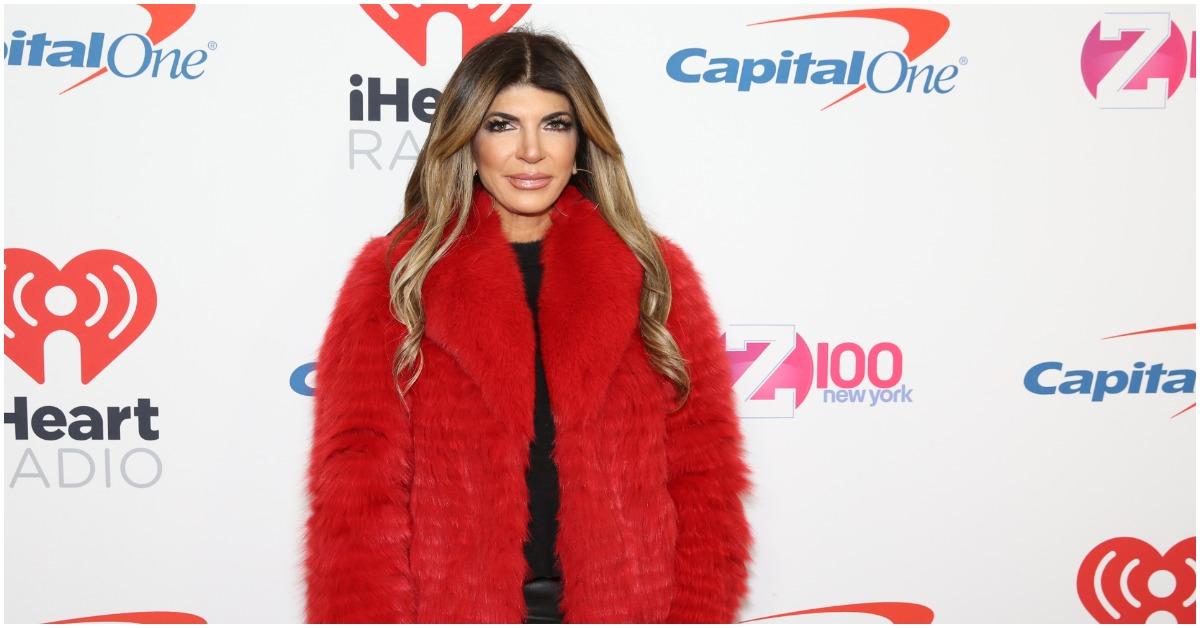 Article continues below advertisement
Here's a look at Teresa Giudice's new house, thanks to her daughter Gia Giudice.
Gia flaunted her newest car outside of Teresa's house on her Instagram page. The photo slideshow shows the 21-year-old reality star posing next to the shiny, new vehicle while smiling at the camera. Additionally, she gave a shout-out to SCP Auto Detailing, who recently detailed her car.
While Gia focused on her car in the post, RHONJ fans noticed the rich backdrop of her, Teresa, and Louie's home. The tan, stucco-and-stone exterior dazzled in the sun and had several Christmas decorations on the door, including a garland and wreath.
Article continues below advertisement
Before Gia's post, Teresa gushed about moving into her new home with Louie on Bravo's Watch What Happens Live With Andy Cohen. She said they moved in with their respective children. In addition to Gia, Teresa has three other daughters: Milania, Gabriella, and Audriana.
Article continues below advertisement
"I love it," Teresa said of the purchase, adding, "We're still waiting for those chandeliers, so, you know, it's still in a process. Still moving in, unpacking."
Are Teresa Giudice and Louie Ruelas getting married after buying their new house?
Teresa and Louie aren't ready to walk down the aisle just yet. During the couple's first anniversary, the father of two proposed to his girlfriend, and she said yes. Though they've received criticism from her RHONJ castmates following his controversial Warrior Camp video, the pair is stronger than ever.
Article continues below advertisement
Of the video, which includes Louie reportedly professing his love to his ex-wife, Teresa said the ordeal is "part of his past, so he doesn't owe anybody an explanation about anything."
In another Watch What Happens Live With Andy Cohen interview, she applauded her man again, telling Andy she believes Louie is her perfect match.
Article continues below advertisement
"​​Louie is just more very open," Teresa shared of her fiance, per InTouch Weekly. "He gets me to open up. Like, I know exactly what he's feeling. He expresses his feelings. Because he's so open, it makes me express my feelings to him. I like a lot of attention, and so does he. We both give each other a lot of attention, which I love. We can't keep our hands off each other."
In 2019, Teresa and Joe finalized their divorce after 20 years of marriage. The following year, she and Louie began dating and quickly became serious. Throughout their relationship, the Digital Media Solutions founder started filming more and more episodes of RHONJ with Teresa.
The Real Housewives of New Jersey airs on Tuesdays at 8 p.m. EST on Bravo. Viewers can also stream the season on Peacock and watch the entire series on Hulu.