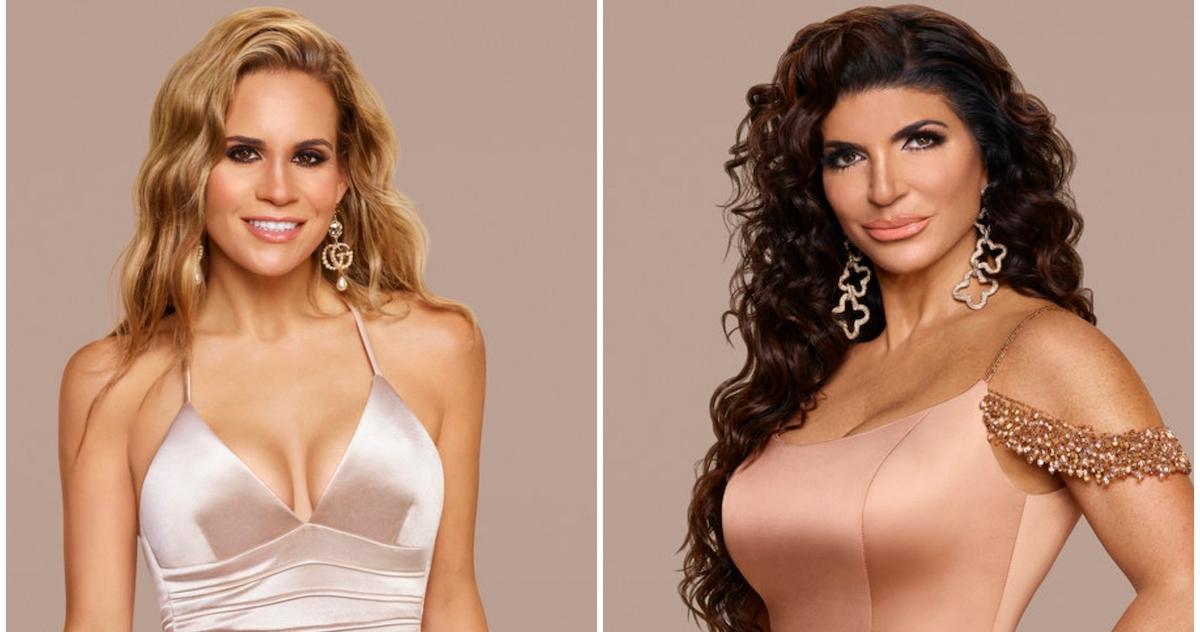 Jackie Goldschneider Shares Where Things Stand with Teresa Giudice on 'RHONJ' Season 12 (EXCLUSIVE)
After a nasty rumor and a bad analogy soured things in Season 11, are Teresa Giudice and Jackie Goldschneider friends?
Bravo's The Real Housewives of New Jersey is set to return for Season 12 on Feb. 1, and not everything is coming up roses in the Garden State — but there is one long standing feud that has seemingly come to an end (for now).
One of the major sources of contention in Season 11 of the hit reality series was between O.G. star Teresa Giudice and longtime cast member Jackie Goldschneider. After Teresa shared a rumor that she heard about Evan Goldschneider being unfaithful at the gym, Jackie made an analogy involving Teresa's eldest daughter, Gia Giudice.
Article continues below advertisement
Following their misunderstanding, Jackie and Teresa spent much of Season 11 feuding; Jackie missed out on the group trip to Lake George, while Teresa wasn't ready to forgive and forget something that she felt involved her daughter.
In a somewhat surprising turn of events and after several confrontations about the matter, the co-stars agreed to put the past behind them during the Season 11 reunion. Jackie and Teresa even made tentative plans to play golf together with their respective partners, Evan and Luis "Louie" Ruelas.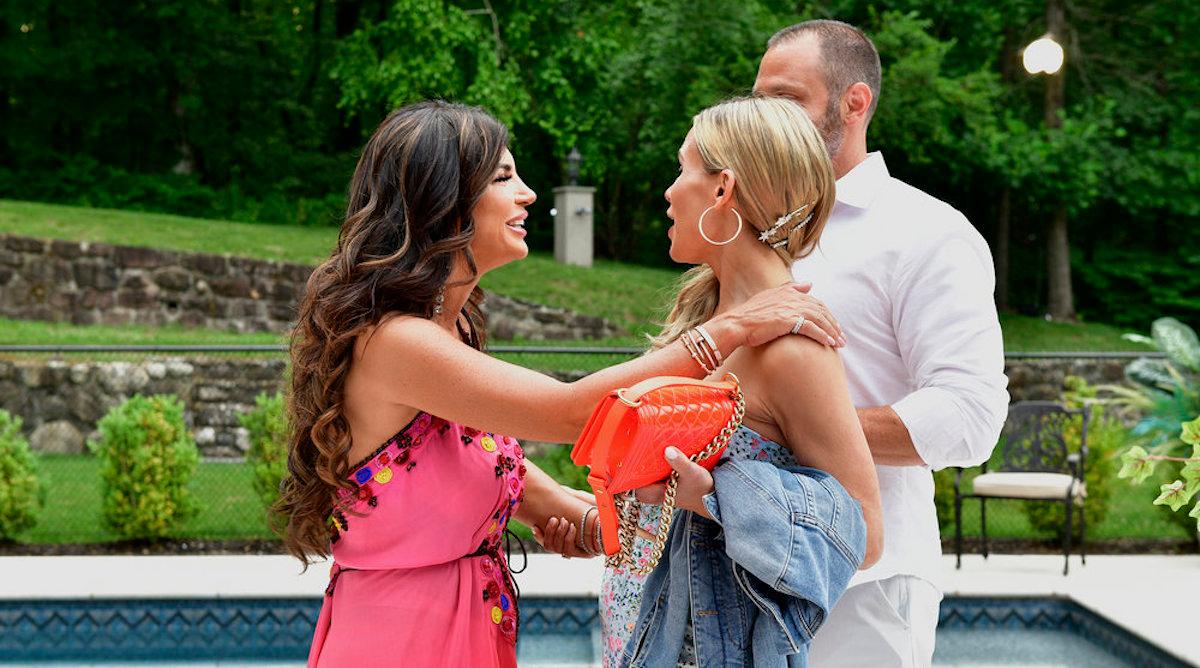 Article continues below advertisement
While the two did manage to make amends during that reunion, fans were still taken aback when they both shared friendly photos with one another from a tennis match on Instagram in July of 2021.
With the Season 12 premiere on the horizon, Jackie spoke exclusively with Distractify about where things stand between her and Teresa in their friendship — and longtime fans of the series may be surprised at the latest update.
Jackie Goldschneider opened up about moving forward with Teresa Giudice: "We were both really happy to put Season 11 behind us."
Though many housewives make up at reunions only to continue feuding when filming commences on the next season, Jackie shared that she and Teresa have both made a concerted effort to build a friendship in Season 12.
"It's not as easy as, 'we decided to be friends and then we were friends.' There's steps to it — steps forward and steps backward," Jackie shared with Distractify. "We were both really happy to put Season 11 behind us and to move forward."
Article continues below advertisement
The two may never see eye to eye on their major Season 11 disagreement, but neither wants to dwell on the past.
"That's not to say that there were no resonating feelings, but we were happy to put the major issues of Season 11 behind us. I think having a love in her life did soften her a bit," the reality star added. "I don't want to give too much away, but we definitely tried to move past our issues."
Article continues below advertisement
The 'RHONJ' star shared that Teresa's now-fiancé, Louie Ruelas "fit right in" with the guys on the show.
As Jackie mentioned, Teresa does have a "love in her life" on the latest season of the Bravo series. The Turning the Tables author began dating Louie Ruelas, who made a few cameos on Season 11, in 2020. The pair announced their engagement in October of 2021, and Louie will be a major part of Teresa's storyline on the new season.
Though his fiancée has disagreed with many of her co-stars during her 12 season run on the show, Louie got along well with all of the RHONJ husbands (and Frank Catania) right away.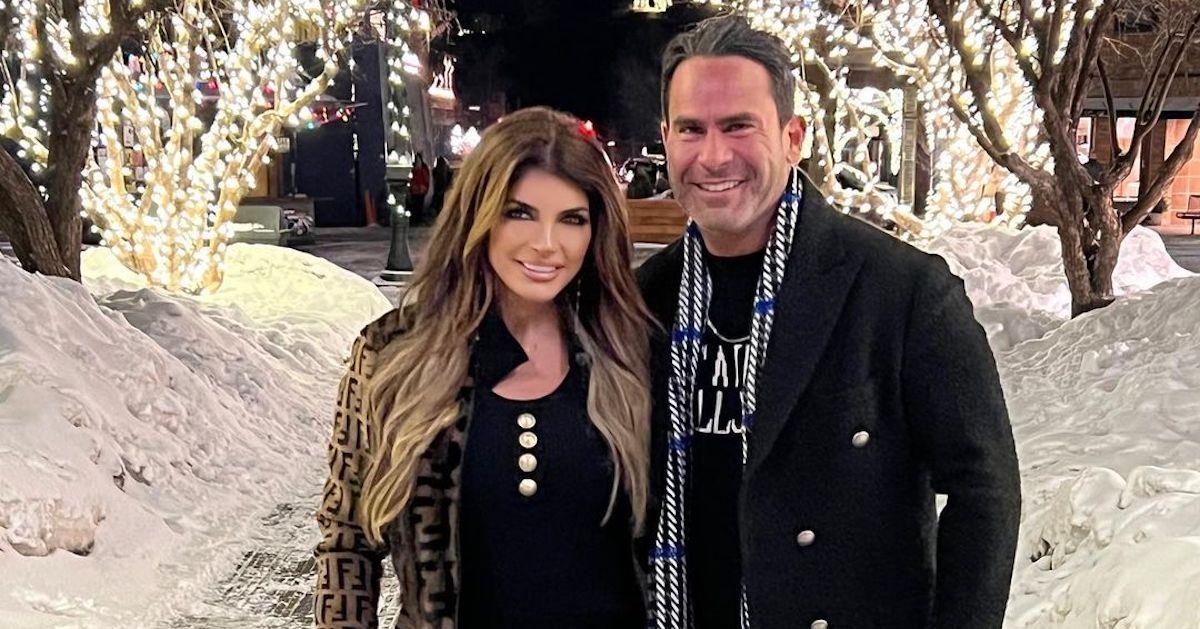 Article continues below advertisement
"It's interesting because the women can fight like crazy people, but the men are able to put all of that aside and just have relationships with each other," Jackie said about Louie's place in the guy group. "Regardless of what was going on with Teresa's relationships with any of the other women, Louie fit right in. He and Evan actually got along really well, because they both have that sort of finance background and business background."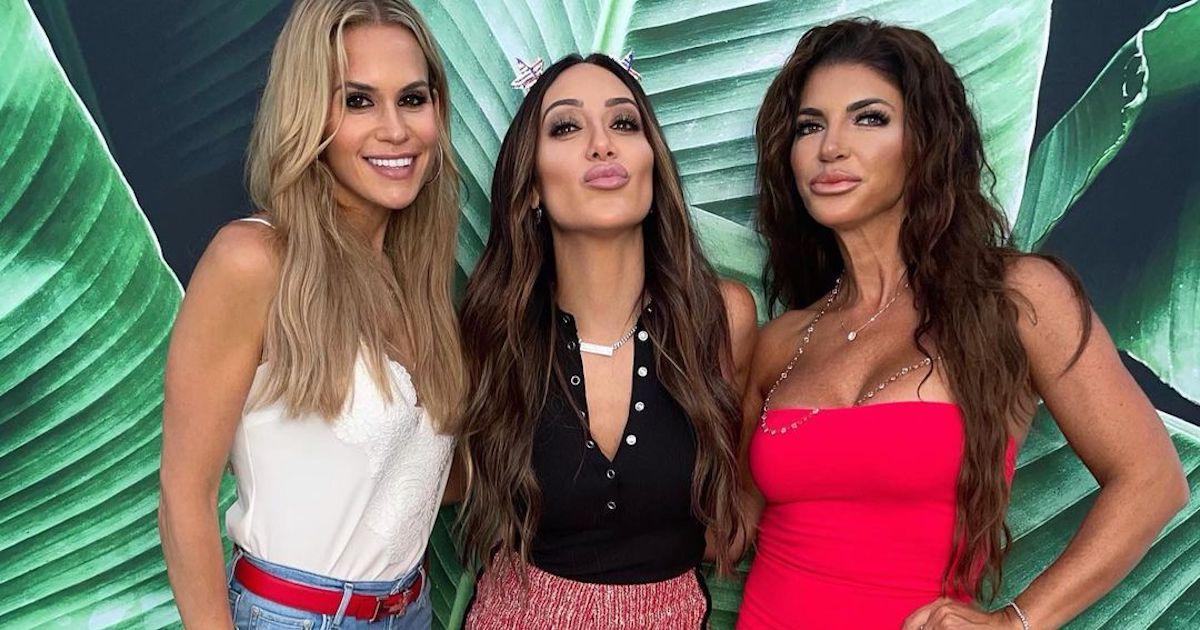 Teresa and Jackie may be moving forward on positive terms, but the two will still be involved in plenty of drama on Season 12 — from Teresa's battle with Margaret Josephs regarding Louie's own past, to Jackie's confrontation with Dolores Catania over respect.
Season 12 of The Real Housewives of New Jersey airs on Tuesdays at 8 p.m. on Bravo.