Melissa Gorga and Jennifer Aydin's Fight Turned Physical on 'RHONJ' Season 12
Melissa Gorga and Jennifer Aydin have rarely ever seen eye to eye on 'RHONJ,' but their Season 12 fight took their feud to a whole new level.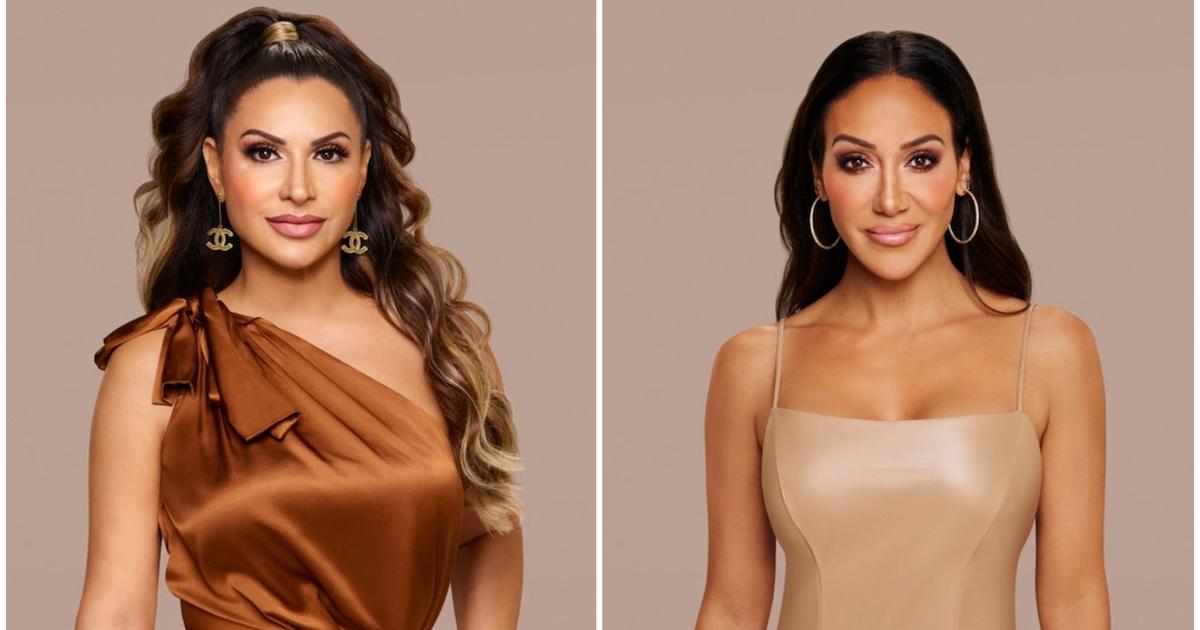 Spoiler Alert: This article contains spoilers for The Real Housewives of New Jersey Season 12.
Since Jennifer Aydin joined the cast of The Real Housewives of New Jersey in Season 9, she's butted heads with longtime star Melissa Gorga. Throughout their time together on the hit Bravo franchise, Melissa and Jennifer have disagreed about what loyalty to Teresa Giudice means, how the rumors about Jackie Goldschneider's marriage were handled in Season 11, and the speculation about how Joe Gorga runs his construction business.
Article continues below advertisement
Their feud came to a head after the Season 11 reunion filmed, when Jennifer called Melissa and Joe "crooked" on Instagram, and when Melissa accused Jennifer of using her family members for storylines.
While Jennifer's issues with Margaret Josephs were at the forefront of the drama once Season 12 kicked off, the mom of five's feud with Melissa was reignited on the March 1 episode — and things became physical between the two cast members.
Read on to find out what happened between Jennifer and Melissa during their fight.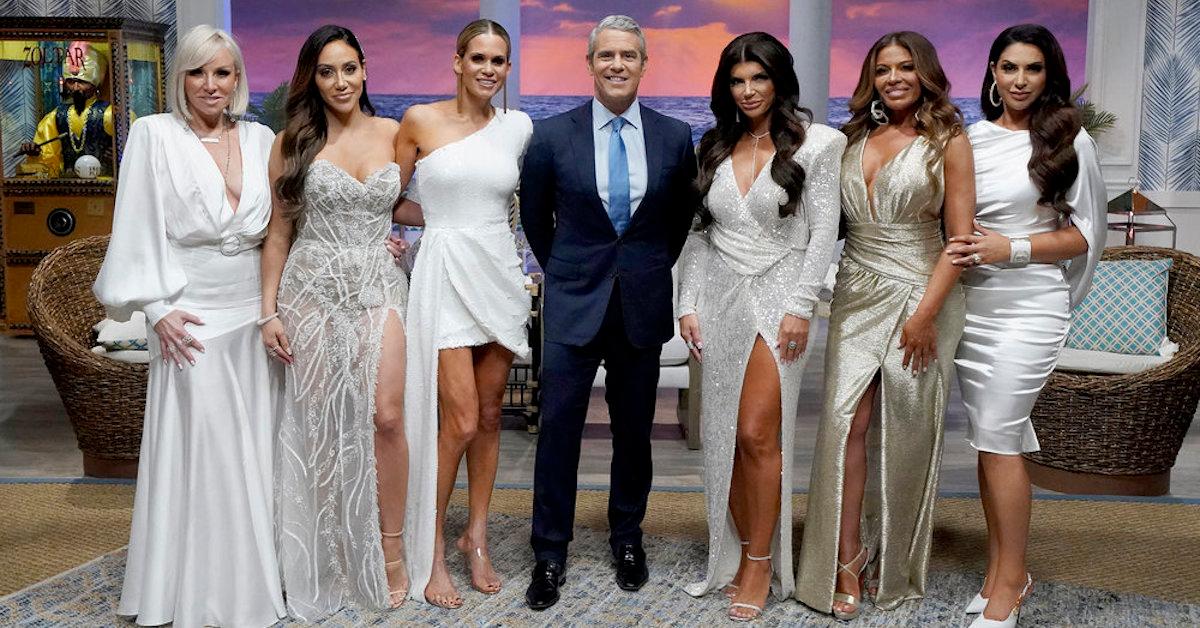 Article continues below advertisement
Jennifer Aydin and Melissa Gorga feuded on Instagram after the Season 11 reunion.
The Season 12 cast trip to the Jersey Shore commenced with Teresa Giudice's party at Jennifer's rental house, and things soon became heated when some of the ladies brought up Louie Ruelas' Warrior Camp video. While it seemed like the main drama would be between Teresa, her beau, and Margaret Josephs, the discussion soon shifted to Melissa and Jennifer's long-standing feud.
The co-stars brought up their Season 11 reunion drama, and how they went after one another on Instagram after filming in May of 2021.
Melissa left Jennifer out of carousel of photos she posted from the reunion on social media.
"Notice I posted everyone except for one person who I feel is truly happy when family and friends are divided," Melissa wrote in the since-edited caption of her own post on May 19. "Probably because she would throw her own mother under the bus for TV. Or if it would make Teresa happy. I've been on the show a long time and I know fake and conniving when I see it."
Article continues below advertisement
"When you don't come for someone at all, and they are constantly trying to put you down and trying to cause riffs in your relationships, that's a huge red flag. ENVY BABY! They might want to try to be the fun tipsy one like you, but they fail and just look sloppy. Lots of skeletons in the closet over there," she added about Jennifer. "I'm nice until I'm not. Pay attention everyone — you will see it. I love you all. Thank you for your support always."
Article continues below advertisement
In her own May 19 post, Jennifer hinted that Melissa was only on the show because of her familial connection to Teresa.
"Take a good look at what unbothered looks like. I'm on this show because of me — not because my sister-in-law or a more entertaining husband. My husband is a class act who respects women and would never stoop low for the cameras," she wrote. "I guess people envy what they don't have — I share real and authentic stories, not fake, made up ones. And I see that some people are threatened by that."
"You can take your 'sloppy' comments and run with it all you want — hold on to it for dear life — ya got nothing else," Jennifer added. "Your group is infested with a snake that talks behind all your backs and you're just Salty... And Boring to Boot! So careful with all that reach, you're gonna pull a muscle."
In a since-deleted post (per Heavy), Jennifer also called Melissa and Joe "crooked."
Article continues below advertisement
"Wow, you really are stupid. You only got on because of Teresa, and that kills [you]!! The audience has learned more about me in three years than they have of your measly 11. Your fake baby and sister that never was, and oh wait. Divorce divorce. Yeah right! All they see is your self-absorbed, obsessed, envious behavior. I am my family and I share it — more than you ever had the guts to do. Go embarrass your daughter some more, cause you and your crooked family got nothing else. Girl, bye," the deleted post allegedly read.
After the Jersey girls went at it on social media, their drama escalated at Teresa's Shore party.
Article continues below advertisement
Melissa and Jennifer's fight turned physical on 'RHONJ' Season 12.
Once Teresa was done defending her now fiancé at the soiree on the March 1 episode, Jennifer and Melissa reignited their own feud.
"You feel like a hater. You called my husband a crook," Melissa shouted at Jennifer during the party at the latter star's rental house.
Jennifer then said that she didn't know anything about Melissa, Joe, and their family, but that the rumors about Joe's business tactics are "out there" in the public.
"I want to address the crooked thing. It's f-----g hearsay, and it's out there. I called him a crook because of what you said. Your post at the reunion, you attacked me for no reason," Jennifer responded, referring to when Melissa called her out for featuring her family issues on the show.
While Melissa was upset at Jennifer's accusation about her husband's business, Jennifer noted that she only posted her scathing caption after Melissa shared her own post.
Article continues below advertisement
"You attacked me that day for no reason! It wasn't just a caption, it was a f-----g novel," she said.
Jennifer then called Joe Gorga "a little b---h," which got Melissa even more upset. In her confessional, the Envy owner shared that she would "never" call any of the RHONJ husbands something like that.
Back at the party, Jennifer noted that she wanted to get back at Melissa.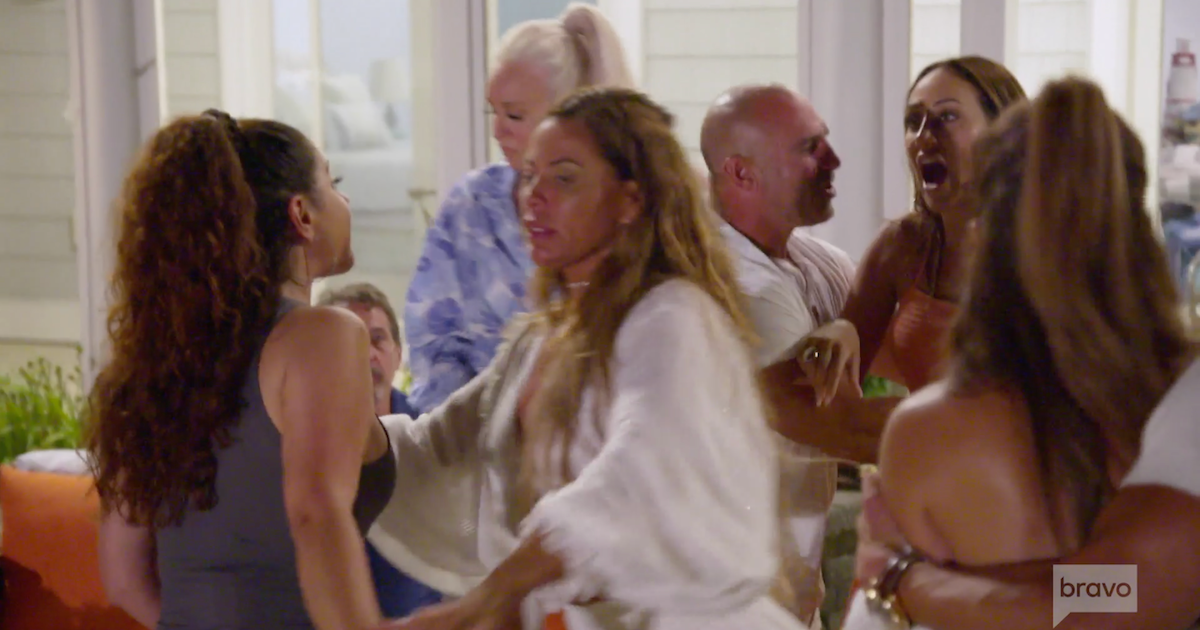 Article continues below advertisement
"It was retaliation!" Jennifer said about her own "crooked" accusation on Instagram.
Melissa went on to call Jennifer "disgusting," which led the Long Island native to ask the boutique owner to leave her house.
When Melissa approached Jennifer, the latter castmate grabbed Melissa's arm. The two briefly became physical with some shoving, before a few of the other RHONJ personalities (and a security guard) broke them up.
Will the ladies be able to get past their issues, or will this RHONJ fight be just the beginning of even more drama?
The Real Housewives of New Jersey airs on Tuesdays at 8 p.m. ET on Bravo. You can also catch up on the series on Peacock.