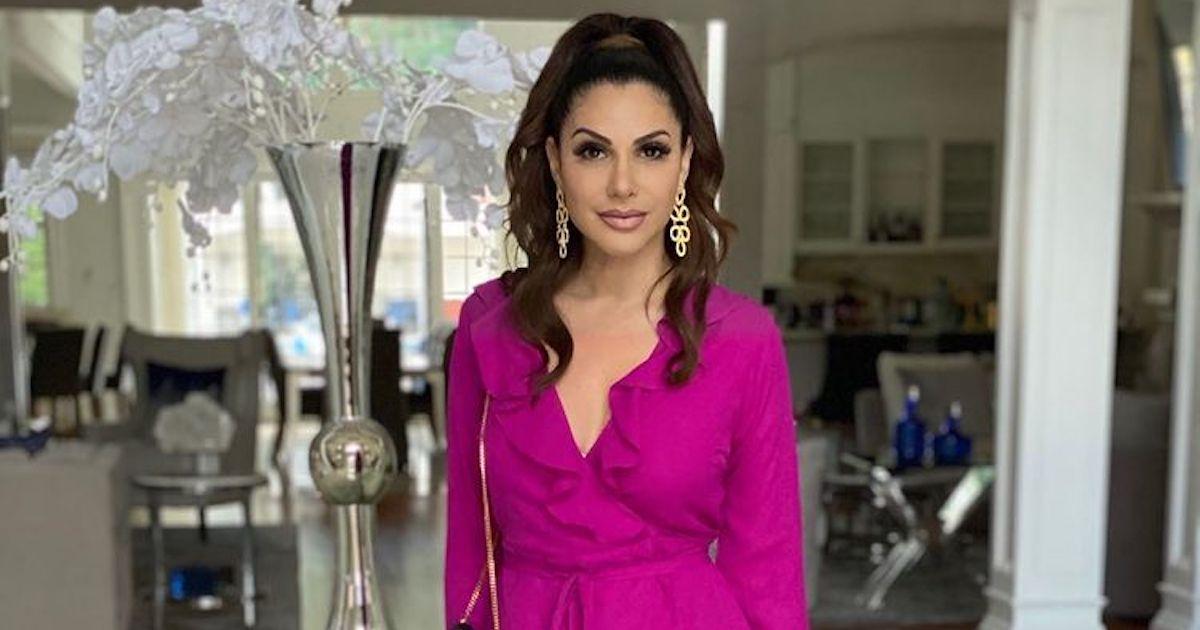 Jennifer Aydin Talks Husband's Affair, and Whether She Envisions a Friendship with Margaret Josephs (EXCLUSIVE)
The stars of The Real Housewives of New Jersey have known how to bring jaw-dropping drama ever since Teresa Giudice flipped a table during the debut season in 2009. So far, Season 12 has been no exception.
When the stars reunited for the first time as a group at Teresa's pool party in the Feb. 1 premiere, it seemed like the main topic of discussion would be about the video of the O.G. star's beau, Luis "Louie" Ruelas, at a Warrior Camp.
Article continues below advertisement
Once Jennifer Aydin entered the party, however, the script flipped. During a heated discussion with longtime frenemy Margaret Josephs, the two began to air out their leftover dirty laundry from the Season 11 reunion (which was largely about Margaret's openness with discussing how she cheated on her first husband with her current spouse, Joe Benigno).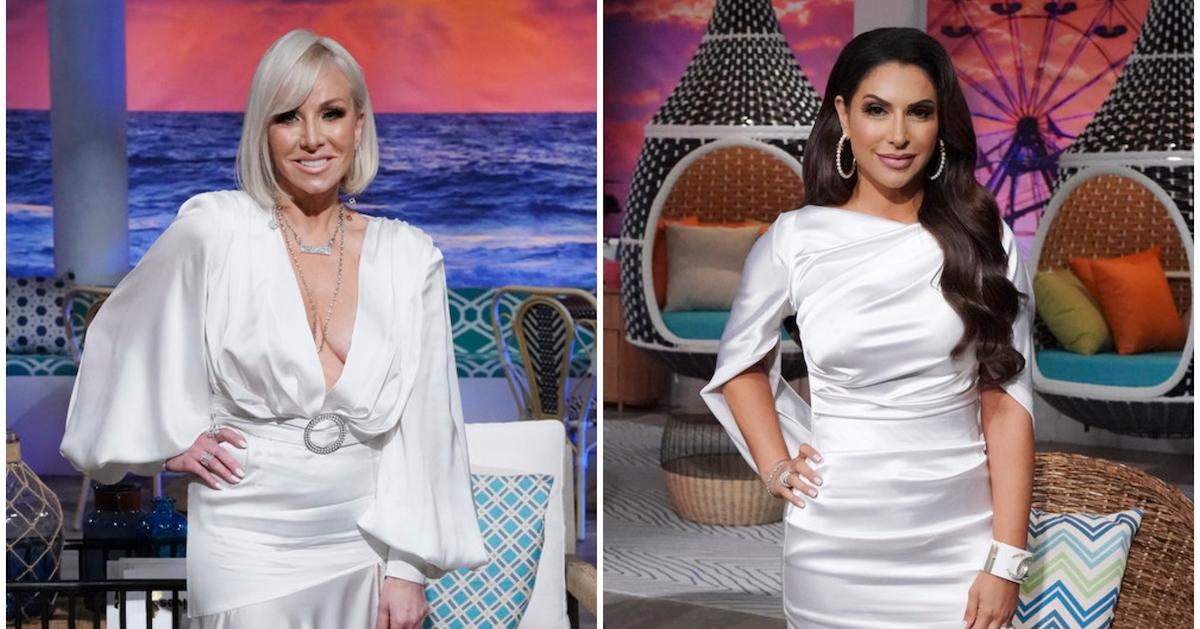 Article continues below advertisement
As Jennifer discussed how happy she was in her life with her plastic surgeon husband, Bill Aydin, Margaret responded by saying that he was "making up for mistakes he's made in the past." She also said that Jennifer wasn't being "honest" about the reality of her life and marriage.
While viewers may have initially been confused by Margaret's coded statement, she soon cleared up exactly what she was talking about.
"You talk about everybody else's [skeletons], but never your own..." she said. "You always say, 'Bill's the best.' Listen, he had an affair. Everybody knows, and that's why he left his old job... Bill had an affair with the office manager for two years."
"She's not an office manager. She was a f--king pharmaceutical rep, you f--king idiot, if you can get the facts straight," Jennifer fired back. (Needless to say, our jaws were on the floor.)
Article continues below advertisement
Following the explosive Season 12 premiere, Distractify caught up with Jennifer about why she chose to tell the truth about her husband's cheating, and whether she thinks she can ever move forward with Margaret.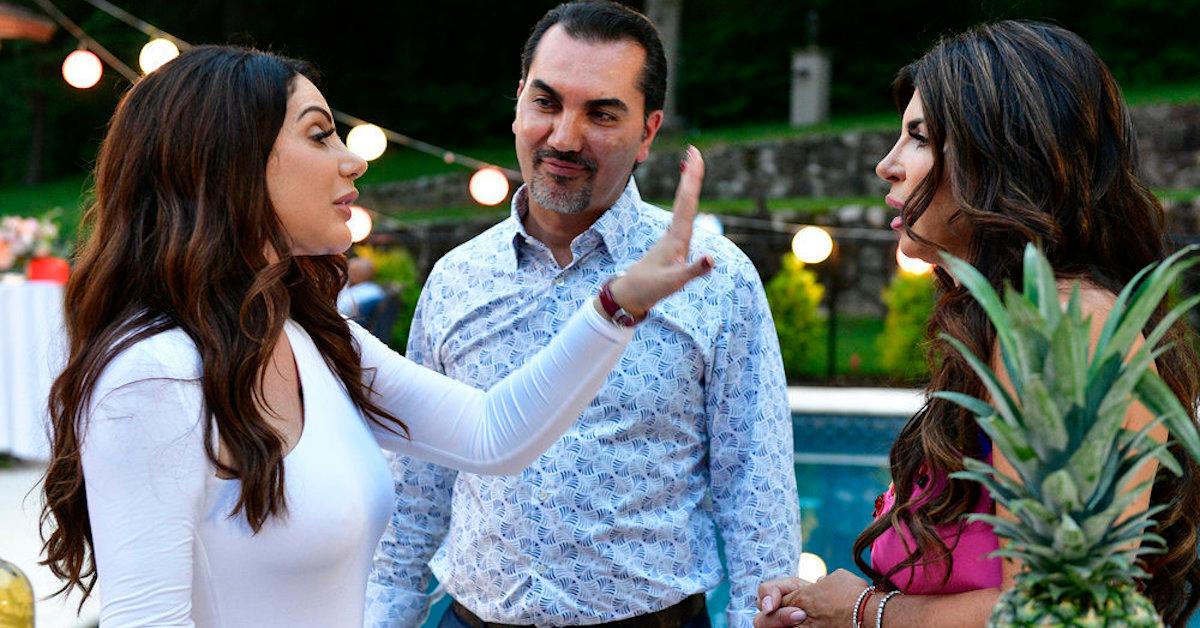 Article continues below advertisement
Jennifer Aydin confirmed husband Bill Aydin's cheating because she didn't want to be "outed as a liar."
Since Margaret pointedly discussed Bill's cheating at the pool party, Jennifer has been open about what happened, and how she found out about the affair.
On the show, she revealed that she found credit card receipts with charges from clubs, and that she later saw text messages on her husband's phone. He admitted to the infidelity, but Jennifer noted that the affair was already over at that point. All of these events transpired when she was nine months pregnant with her now 10-year-old son, Christian.
Though Jennifer found out about her husband's affair shortly after it ended more than a decade ago, the RHONJ star kept the information secret from her family and friends.
The Aydin spouses decided to move forward in their marriage and were never planning on bringing it up on the show.
Because the ladies dealt with a rumor surrounding infidelity in Jackie Goldscheider's marriage a season earlier, Jennifer assumed that Margaret would have concrete evidence to back up the rumor about Bill's cheating if she brought it up on camera.
Article continues below advertisement
"I didn't think that Margaret would come to the table with something unless she had proof, and I didn't want to be outed as a liar — especially not in the beginning of the season," Jennifer said to Distractify about choosing to be honest in that moment. "I thought, 'This is my integrity, this is what I signed up to do. As terrible as it is, I'm going to own it.'"
Article continues below advertisement
The 'RHONJ' cast member shared whether she could ever be friends with Margaret Josephs.
Since Jennifer joined the series in Season 9, she's butted heads with Margaret about the latter star's own infidelity in her first marriage. While Margaret has alluded to Bill's affair on past seasons, Season 12 marks the first time she ever shared direct details about it.
On the show, Margaret has said she thinks Jennifer is hypocritical for judging her cheating while repeatedly stating that her marriage to Bill is perfect.
However, Jennifer doesn't buy the idea that Margaret is still upset about things she said several seasons ago.
"I don't believe it to be her true perspective. I believe that she's reaching," Jennifer told us. "She's digging into the vault from three or four years ago on things that I said, and she's holding on to it for dear life. I believe that she is very angry at the way that things went down at the reunion."
Article continues below advertisement
Jennifer clarified that she wasn't annoyed by Margaret's actual infidelity, but was bothered by the way that she discussed it on the show.
"Now, in hindsight, I realized that maybe I should have been more clear on what was irritating me about it," she explained. "It was the fact that she was bragging about it so much."
Article continues below advertisement
Because Jennifer and Jackie have put aside their longstanding issues on Season 12, viewers may be hoping that there's a chance for Jennifer to do the same with Margaret at some point. But Jennifer acknowledged that there's work that needs to be done before the two can ever be pals.
"I never want to say never because I'm always about growing and evolving," she said about a friendship with Margaret. "I believe in second chances, obviously, so I'm not going to say I'll never speak to her ever again. But it's something that we're going to have to work through and figure out a way where we're both comfortable."
New episodes of The Real Housewives of New Jersey air on Tuesdays at 8 p.m. EST on Bravo.