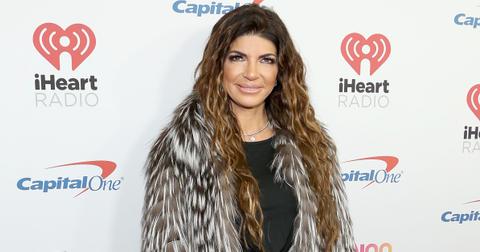 Is Teresa Giudice Dating the Pool Contractor Following Her Divorce News?
By Shannon Raphael

Updated
Since 2009's Season 1 of Bravo's The Real Housewives of New Jersey, Teresa Giudice has defended her husband Joe Giudice. From using gay slurs to his infamous vineyard phone call to another woman, Teresa spent many reunions in her 10 seasons on the show protecting him and advocating for his character.
Even after Teresa spent a year in prison following Joe's part in a tax evasion and fraud scheme, Teresa stood by her man and insisted that there was nothing that could bring them apart.
Article continues below advertisement
But when Teresa and Joe Gorga's mother, Antonia Gorga, passed away in 2017, Teresa began to see her husband differently. She felt like Joe Giudice had robbed her of time she could have spent with her mom, and she began to get upset at the fact that she never felt like he took responsibility for the crimes that sent them both to prison.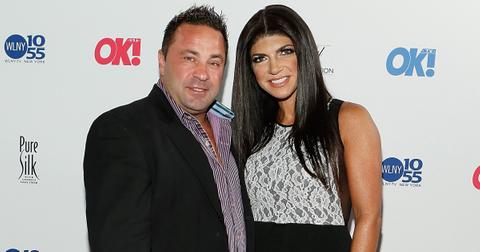 Article continues below advertisement
After Joe Giudice was deported to Italy following his release from prison and his subsequent stay in an ICE facility, Teresa separated from her husband of two decades. Their marriage was beyond repair, and Teresa claimed that she had become a different, more independent person.
Now that she's single, many are wondering: is Teresa Giudice dating? Find out if she's still flirting with the pool contractor, and to learn what her ex had to say about their divorce.
Is Teresa Giudice dating?
Though many of the early seasons of RHONJ centered around Joe Giudice's alleged infidelity (which both he and Teresa denied for years), while he was in prison, Teresa faced similar rumors. On Season 9, many of her co-stars would often discuss the speculation that Teresa had a much younger boyfriend. Photos of Teresa with another guy were also snapped by the paparazzi, and many thought that the two looked to be more than just friends.
Article continues below advertisement
In Season 10, Teresa flirted with her pool contractor and former high school boyfriend, Anthony Delorenzo. On the show, the two spoke about their former spark, and Teresa flirted with him by pointing out his physique. Later on in the season, when the women were in the Hamptons, she showed them shirtless pictures of the contractor.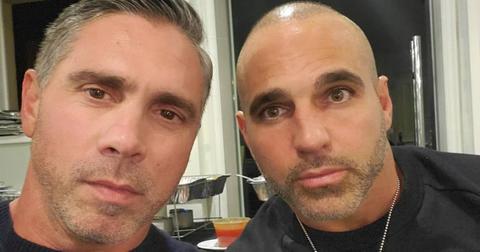 Article continues below advertisement
After the show wrapped filming, Teresa and Anthony were spotted out and about together on Dec. 21. But, the two have yet to confirm their romance, and Teresa has not said anything new about her romantic life to the press.
While Teresa has stayed mum on the details of her personal life (she has yet to even verbally confirm her separation from Joe Giudice; it was officially announced in the end credits of the RHONJ finale), her ex has been very vocal about their divorce.
Joe Giudice dishes on his divorce from Teresa.
Though Joe Giudice is thousands of miles away from Teresa in Italy, he's still able to keep in touch with her and the public on his Instagram page. After his reunion with his family aired on the RHONJ Season 10 finale on Feb. 26, he posted a montage of photos of his family from said visit, and he elaborated on the way that he was edited on the show.
He even admitted that his marriage had "failed."
Article continues below advertisement
"No matter how much energy and time I devoted to trying it failed," he wrote in the caption. "I did my best and put all efforts into making this a great experience for my family. I did try to address issues in the relationship that bothered me throughout the years in return [cameras] portrayed it as Criticism!"
Article continues below advertisement
"My key role was to always to be a great father and husband not the [villain]," he continued in the caption. "Today I [see], I can't allow others to keep lingering toxins and undesirable demands around me. I choose to have a solid foundation with strong and inspiring people around me in [Italy]."
Joe Giudice has since alluded to his crumbling marriage in several other posts. He posted another photo on March 3 that alluded to the infamous scene in the Italy visit when Teresa reprimanded her ex for focusing on swirling his wine instead of her.
He told her in the episode that he wanted to see if the wine had legs. In his Instagram caption, he poked fun at this moment.
"Testing for venture to see [legs] and more [legs] the more legs the higher the alcohol content of a wine," he joked.
He has also commented five fire emojis on a revealing picture of Teresa, and three heart eyes emojis and three fire emojis when she posted a photo of herself in a bathrobe.
The fallout from Teresa and Joe Giudice's decision to divorce and her relationship with Anthony will likely be discussed during the three-part reunion special for RHONJ.
The Real Housewives of New Jersey airs on Wednesdays at 8 p.m. on Bravo.