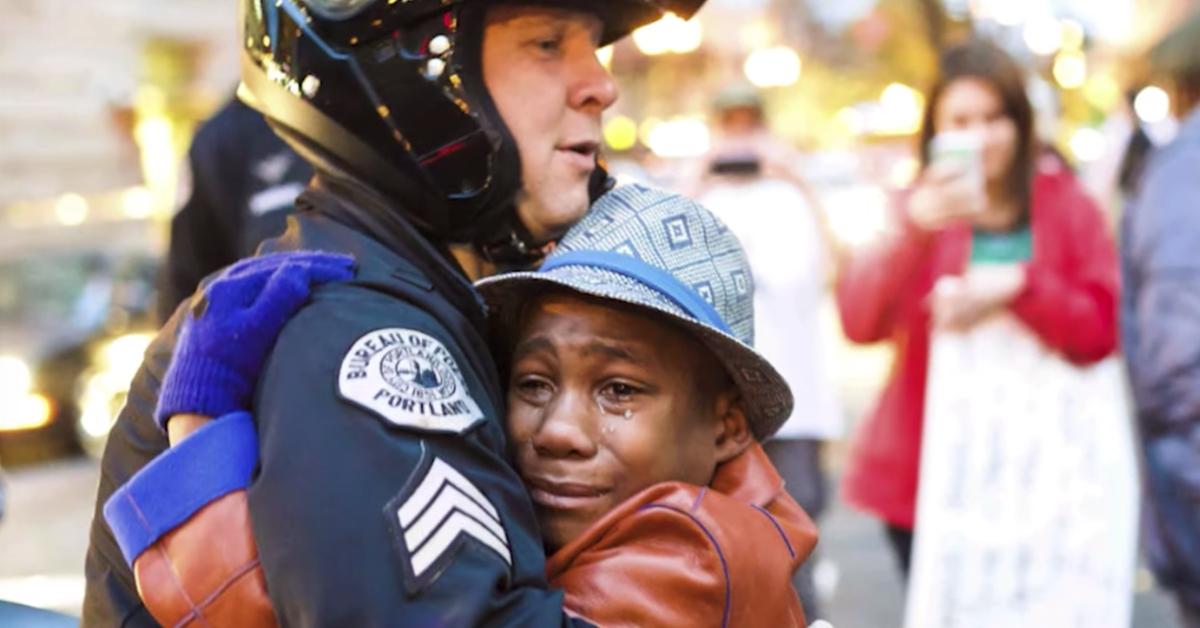 Jennifer and Sarah Hart Systematically Tortured Their Six Adopted Children
Jennifer and Sarah Hart drove off a cliff on the Pacific Coast Highway near Mendocino, Calif., on March 26, 2018, killing five of their adopted children. 15-year-old Devonte Hart was the only one who survived.
The car crash was initially thought to be an accident. However, as an in-depth investigation revealed later, the couple drove from Washington to California with the intent of committing homicide. So, what happened to the Hart family?
Article continues below advertisement
What happened to the Hart family?
Jennifer Hart and Sarah Gengler met in 2004 while studying at Northern State University. They moved to Alexandra, Minn., in 2004, and they adopted six children, Martin Hart, Hannah Hart, Devonte Hart, Abigail Hart, Jeremiah Hart, and Sierra Hart, in 2006. According to some sources, they had a daughter whom they gave back before the others arrived.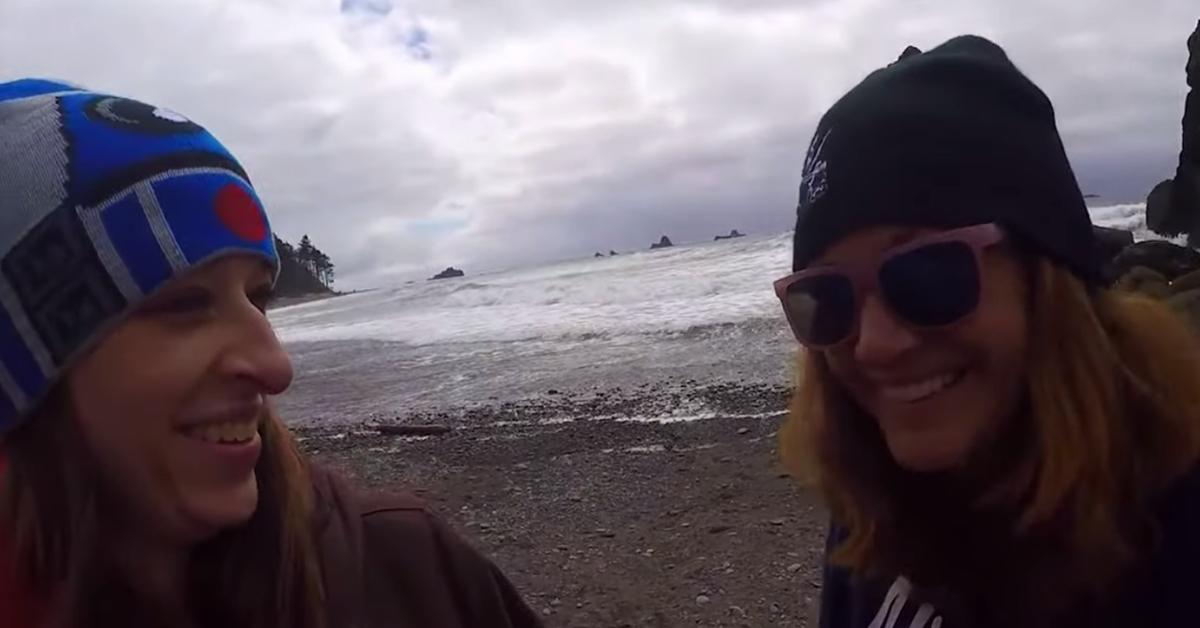 Article continues below advertisement
As CNN reveals, the two women made sure to upkeep an impeccable public appearance at all times, regularly posting adorable photos chronicling their latest adventures on social media or asking the children to wear matching T-shirts while out and about. Despite their carefully managed reputation, a handful of people have long suspected that something was wrong.
The couple moved homes several times. According to Wikipedia, Jennifer and Sarah Hart made a living as foster parents, and they dreaded the prospect of losing their children. In addition to financial concerns, the couple was facing the constant threat of disciplinary action — as they were reported to the Child Protective Services at least eight times over the years.
Article continues below advertisement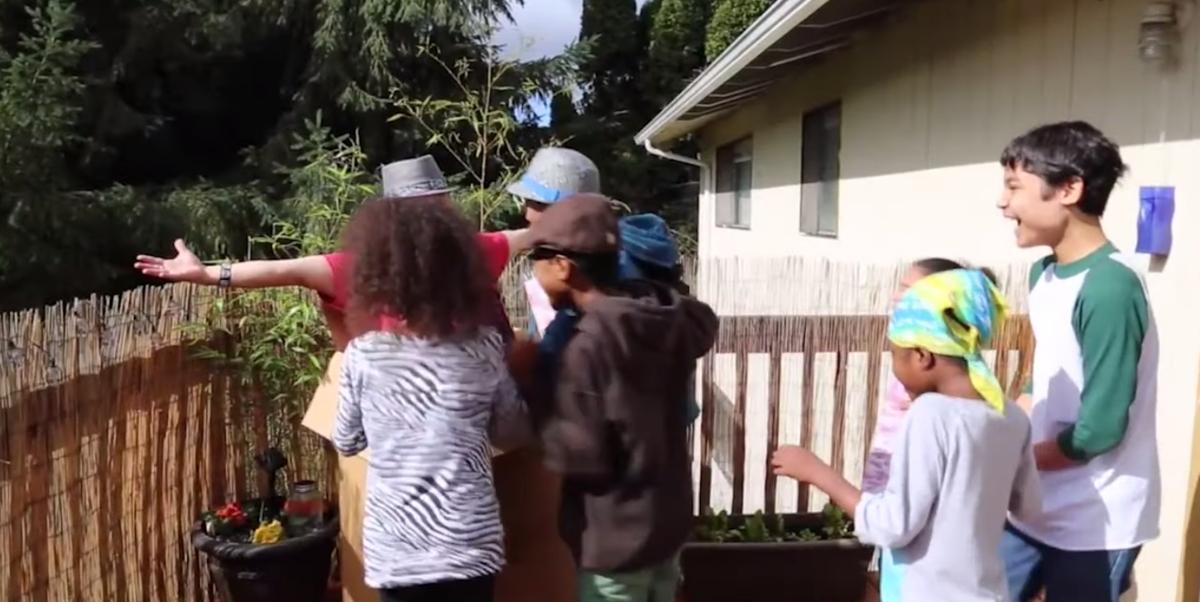 On June 28, 2013, a worried friend alerted the authorities about their lack of care, claiming that the couple might be deliberately withholding food from the starving children. According to Child Welfare Monitor, they inflicted physical harm on the children on a regular basis.
Article continues below advertisement
In November 2010, a teacher noticed heavy bruising on 10-year-old Abigail Hart's stomach and back. Upon further questioning, the child admitted that she was subjected to frequent beatings at home. In December 2010, 12-year-old Hannah Hart confessed to the school nurse that Jennifer Hart would hit her "all the time."
Six reports were filed in less than two years. The authorities didn't take action, claiming that the children might fall through the cracks if taken away from their seemingly reliable foster parents.
Article continues below advertisement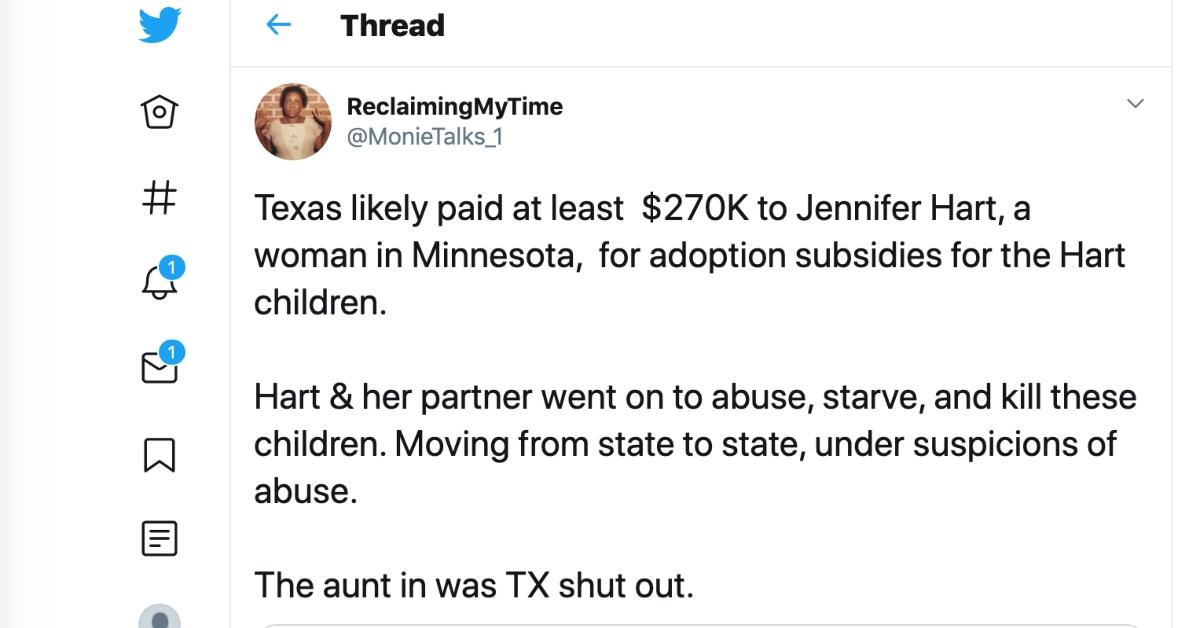 This documentary chalks up new questions about the Hart family murder.
A Thread of Deceit: The Hart Family Tragedy contests Jennifer and Sarah Hart's public reputation as 'good parents.' Produced by Chris Kobin and Rachel Morgan, the documentary charts the horrendous acts of abuse the two women carried out over the years to chalk up new questions about the shortcomings of the child welfare system.
Article continues below advertisement
The movie focuses on the car crash that made the two women infamous, exploring how Jennifer and Sarah Hart managed to get away without taking responsibility for the hideous crimes.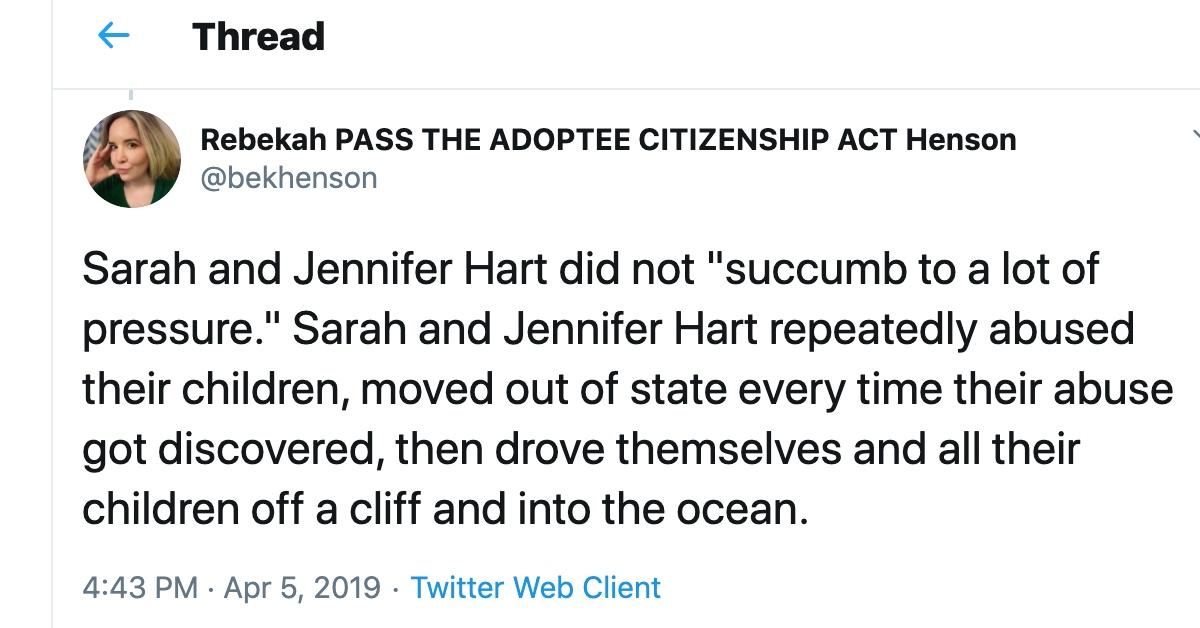 'A Thread of Deceit' won't be available on Netflix — here's how you can watch the movie.
A Thread of Deceit: A Hart Family Tragedy comes out on April 7. True crime fans will be able to watch the movie on Amazon Prime, or purchase it for $9.99 on iTunes.