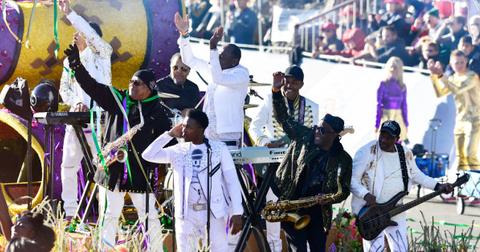 Kool & the Gang Co-Founder, Hip-Hop Legend Ronald "Khalis" Bell, Has Died
By Lizzy Rosenberg

Updated
Every '80s and '90s kid remembers the glorious feeling of dancing around family barbecues to the 1980 hit track, "Celebration." The masterminds behind that very tune, Kool & the Gang, were essentially the pioneers of hip-hop, and they went on to create 23 groundbreaking studio albums together.
Sadly, though, the band's co-founder, Ronald "Khalis" Bell, passed away at only 68 years old on Wednesday, Sept. 9, 2020. The world has lost a true music legend.
The lead singer of Kool & the Gang, as well as Ronald "Khalis" Bell's friends and family, are mourning the loss of the singer-songwriter. Stay tuned for more information.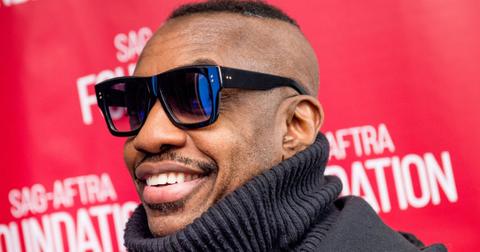 Ronald "Khalis" Bell died on Sept. 9 at his home.
Ronald "Khalis" Bell's publicist, Sujata Murthy, confirmed that the hip-hop legend passed away on the morning of Wednesday, Sept. 9 at his home in the U.S. Virgin Islands, according to USA Today. He had his wife, Tia Sinclair Bell, by his side. He is also survived by his 10 children: Kahdijah, Rasheed, Nadirah, Liza, Maryam, Aminah, Jennah, Khalis, Asia, and James.
The beloved singer's cause of death has not yet been released as of publication, and it isn't clear if he had a pre-existing condition. Ronald's funeral services are going to be completely private, and the family has apparently requested donations to the Boys and Girls Club of America instead of flowers.
Ronald co-founded the band with his brother Robert Bell in the '60s as the lead singer, along with a few friends from their neighborhood, including: Dennis "D.T." Thomas, Robert "Spike" Mickens, Charles Smith, George Brown and Ricky West. Their music evolved from jazz, funk, and R&B to hip-hop, and they rose to fame in the '80s. They won a Grammy Award in 1978, and a BET Soul Train Lifetime Achievement Award in 2014, before getting inducted into the Songwriters Hall of Fame in 2018.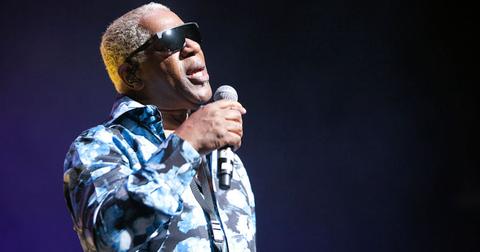 The lead singer of Kool & the Gang, JT Taylor, posted a tribute to his late bandmate.
The group's former lead singer, JT Taylor, is now almost 70 years old. After leaving the group to pursue a solo career, he's mostly laid low, according to Amo Mama, but he occasionally performs international solo shows, spends most of his time with family, and is currently helping his son Xavier gain fame in the music industry as well. Obviously, Ronald's passing took a major toll on him, and his Instagram tribute to him was heartbreaking.
"It's a very sad day in Kool and the Gang land with the passing of Ronald Bell, aka Khalis Battan. Please join me in sending condolences to his family and friends," it reads, over a photo of the two of them.
"Khalis was our leader! He was responsible for me becoming a member of the group and I will always owe him a depth of gratitude."
He continued: "I haven't felt this level of heart ache in a long time. Rest well brother. You will always occupy a space in my heart."
Are the other members of Kool & the Gang still alive?
A few Kool & the Gang members have passed away, including keyboardist Ricky West, guitarist Claydes Charles Smith, trumpet player Robert "Spike" Mickens, guitarist Woody Sparrow, trombonist Otha Nash, and trombonist Clifford Adams. Other former members — who are still alive — include singer Donald Boyce, trumpet player Larry Gittens, keyboardist Kevin Lassiter, keyboardist Sir Earl Toon, trumpet player Sennie Skip Martin, and sax player Louis Van Taylor.
The group still performs today, and the current members include: bassist and co-founder Robert Kool Bell, saxophonist Dennis Thomas, drummer George Brown, trumpet player Michael Ray, keyboardist Curtis Fitz Williams, singer Shawn McQuiller, guitarist Kevin Bell, drummer Tim Horton, singer Lavell Evans, trombonist Jermaine Bryson, singer Walt Anderson, trumpet player Ravi Best, and saxophonist Shelley Paul.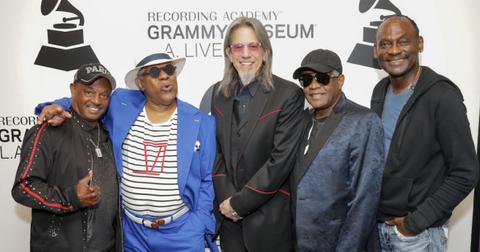 Khalis touched the hearts of many, and we're sending each member of Kool & the Gang — as well as the singer's friends and family — our utmost condolences. RIP, Ronald Bell, you will be missed.