Zac Brown Confirms 90% of Crew Members Had to Be Let Go in COVID's Wake
What happened to the Zac Brown Band? COVID-19 has put a serious damper on the country rock band's ability to play live shows. Details!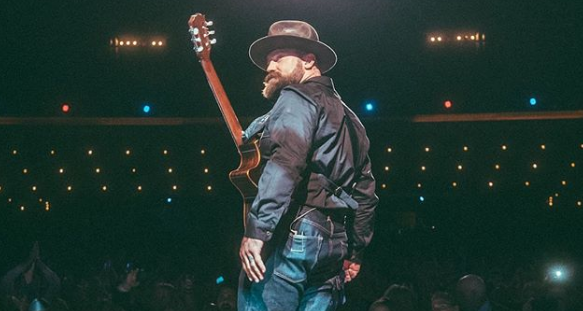 The Zac Brown Band is one of the most popular country rock music acts out there and has been absolutely crushing it on tour for the past few years.
It's no secret that bands these days make most of their money off of live performances and merchandise. COVID-19 has put a huge damper on that, absolutely shellacking artists who rely on live performances for their livelihood and, unfortunately, that's exactly what happened to the Zac Brown Band.
Article continues below advertisement
What happened to Zac Brown Band's crew? The pandemic caused layoffs.
Unfortunately, bad reviews of experimental music isn't the only issue the band's dealing with now, as Zac revealed in an Instagram post that he had to let go of 90 percent of his crew members due to a litany of canceled 2020 shows.
Article continues below advertisement
"It was a hard day today for the last 15 years, my crew and who I carried with me out on the road to play my shows and do what we do, I've had to let go of about 90% of my family, the people that I traveled with and grew my business with, the people I high five on the way out to the stage the people that have done their jobs and done them well. I hate having to make this call but I can't generate out there and I can't tour because of the coronavirus and everyone's safety."
He urged Americans to take the virus more seriously and warned against "partying" in groups and also expressed his disappointment in our country's leadership in combating the virus.
Article continues below advertisement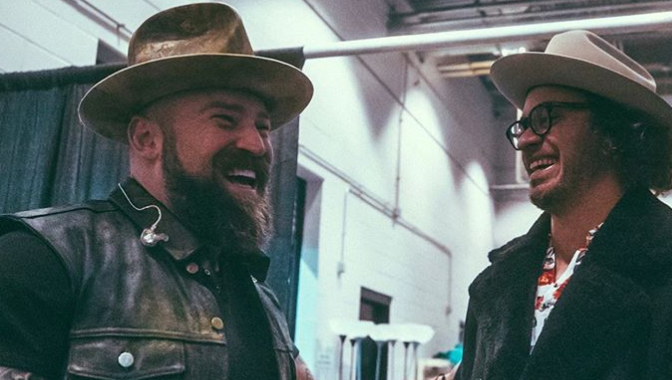 Where is the Zac Brown Band from?
Zac formed the group back around 2002 in his hometown of Atlanta, Ga., and has been building the brand ever since. He even managed to establish his own label, Southern Ground Artists, in 2003, which gave him more creative control of his music and career from early on, not to mention a bigger cut of his ticket sales and merchandising.
Article continues below advertisement
Zac made airwaves and enjoyed a hefty amount of success in the country rock genre. Songs like "Highway 20 Ride," which was penned by fellow band member Wyatt Durrette about the painfully relatable trips he'd make driving from Atlanta to Augusta every weekend to pick his son up from his ex-wife's house, was the kind of honest subject matter that made his outfit famous.
Other songs like "Toes," "Keep Me in Mind," "Colder Weather," "Chicken Fried," and "My Old Man," are all fan favorites, and lean heavily into the palpably country influences that appealed to so many of Zac's listeners.
However, the band did come under criticism for experimenting with other sounds and leaning more heavily into them as the years progressed.
Article continues below advertisement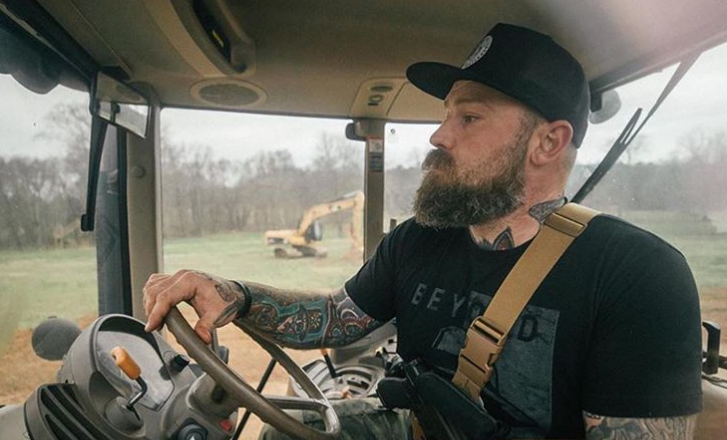 "The Owl," which occurred right around the time of Zac's own self-admittedly rough divorce from Shelly Brown, with whom he has five children with, was met with mixed reviews.
His split from Shelly seems to have influenced his music, not just lyrically, but in terms of its overall style as well. Zac dabbled in other genres, utilizing lot of auto-tone and focusing on pop hooks and hip-hop beats, blending his country style with more electronic-centric arrangements.
Article continues below advertisement
Some reviewers have even called "The Owl" "frustrating" because the album's closing track, "Leaving Love Behind" is called a "reminder of what the Zac Brown Band is capable [of] when Zac Brown is in the right headspace..."
It seems like the Zac Brown Band was further influenced by his EDM side project, Sir Rosevelt, even more so in his solo album "The Controversy," which is appropriately titled given the fact that so many music critics are universally panning the collection of songs for its "bush league" production and "how ridiculous it is."
Article continues below advertisement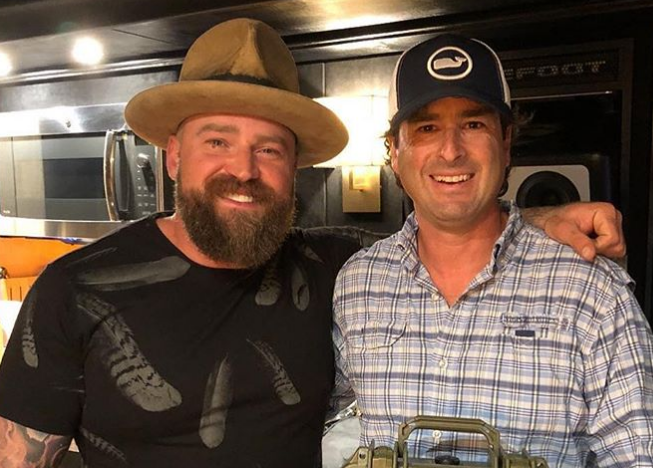 The best way to prevent contracting or spreading coronavirus is with thorough hand washing and social distancing. If you feel you may be experiencing symptoms of coronavirus, which include persistent cough (usually dry), fever, shortness of breath, and fatigue, please call your doctor before going to get tested. For comprehensive resources and updates, visit the CDC website. If you are experiencing anxiety about the virus, seek out mental health support from your provider or visit NAMI.org.