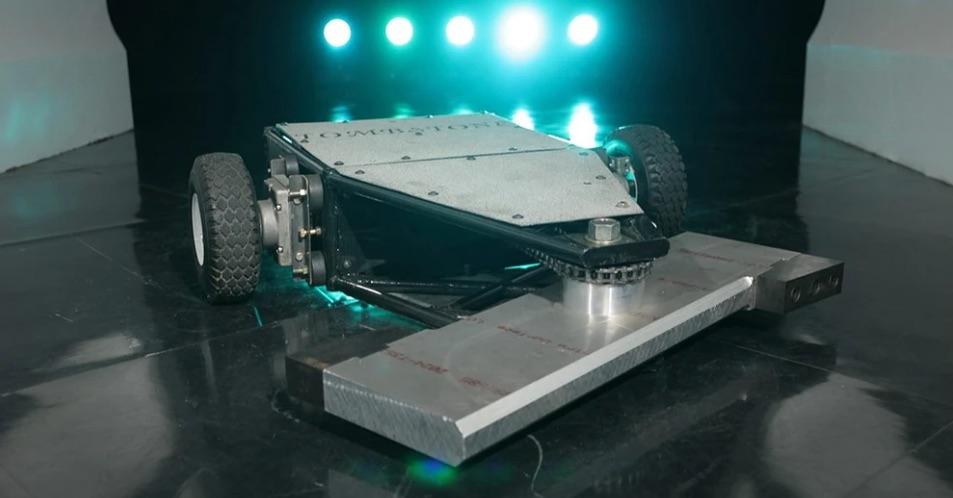 Why Didn't Tombstone Compete in 'Battlebots' Season 7 — Here's What Happened
Fan-favorite competitor Tombstone won't be competing in Season 7 of 'Battlebots' and fans are demanding to know what happened. Find out more here.
Fan-favorite competitor Tombstone (whose real name is Ray Billings) won't compete in Season 7 of Battlebots, and fans are demanding to know what happened.
Article continues below advertisement
Battlebots is the world's premier robot combat show, the premise revolves around contestants assembling robots with the intention of entering them into battles with other robots. The show is an adaptation of the mid-90s American Robot Wars hosted by Marc Thorpe and a revival of the shortlived 00s iteration on Comedy Central.
Find out more about the Discovery Channel show below.
What happened to Tombstone?
World champion, Tombstone, has been competing on Battlebots since the show was first rebooted by ABC back in 2015. Assembled and operated by Ray Billings, Tombstone, unfortunately, did not return because of its owner's injuries.
In a post that Ray Billings made in the Battlebots Facebook group, he said, "I've been public about my hand injury, but haven't really gone into too many details or specifics. But the damage to my hand was fairly significant."
Article continues below advertisement
Ray went on to explain that he likely had one more surgery to go after recently undergoing his third procedure. Although he was fairly confident that he'd regain his hand mobility through physical therapy, he revealed that his surgeries and the Battlebots shooting schedules conflicted, and he ultimately needed to prioritize his health over the show.
He continued, "Right now I have to focus on healing and not risk further injuries trying to "push it" now."
Who competed in the World Championship VII?

World Championship IV semi-finalist Death Roll was the first robot to be accepted into the competition, his entry was announced by Battlebots co-founder Greg Munson in September 2022.
Besides Death Roll, a total of 50 robots from all around the world were invited to compete at Caesars Entertainment Studios in Las Vegas, Nevada. The competitors included teams from the UK, Canada, Brazil, Australia, New Zealand, and The Netherlands.
Article continues below advertisement
Internationally established and rookie teams alike competed on the global stage. Some of these teams included Bots FC with Emulsifier and Shatter!, Robotic Death Company with Cobalt and Gigabyte, Seems Reasonable Robotics with Tantrum and Blip, Team Whyachi with Hydra and Fusion, and the newest team on the block, Omega Team with Starchild and RIPperoni.
Giant Nut winner Tombstone wasn't the only competitor that was notably absent. Veteran battle robots Icewave, Blacksmith, SubZero, Ghost Raptor, Yeti, DUCK!, Uppercut, P1, and fan favorite Deep Six were missing much to the disappointment of fans.