'BattleBots' Is an Intense Tournament of Robots — Do the Champions Win Anything?
Is there a grand prize for the winner of a 'BattleBots' tournament? Engineering teams from all over the world compete in the popular tournament.

It's no easy feat to compete in a show like BattleBots. Teams have to design an actual functioning robot and have it compete with several opposing mechanical creations from teams all over the world in order to come out on top. Designing a robot isn't cheap, and there's obviously maintenance involved in between matches when your bot sustains damage during a fight.
Article continues below advertisement
BattleBots is a reality competition on the Discovery channel where engineers design robots to fight in trap-filled cage matches. Teams must submit a design to the show and get building once they've been accepted. In the actual competition, each robot faces off in a series of matches to claim to become the champion of each season. Any good tournament has some sort of prize at the end, but can the same be said for BattleBots? Here's what we know.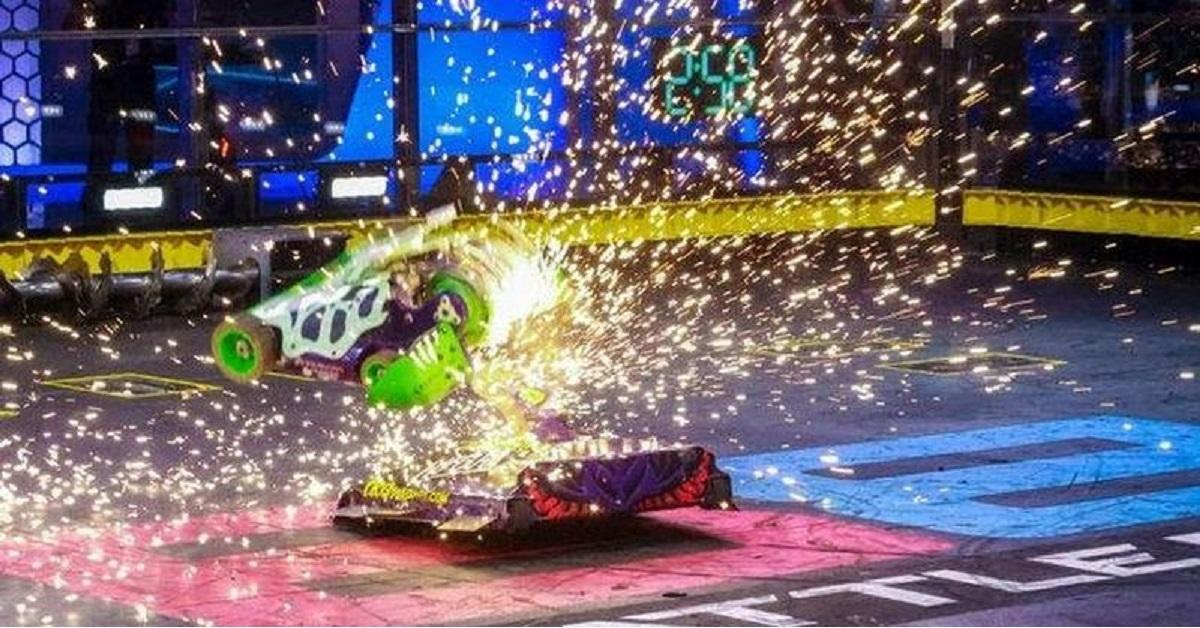 Article continues below advertisement
Is there a prize in 'BattleBots'?
Every BattleBots tournament consists of a series of 1-on-1 cage matches, which are typically three minutes long. In that time, one robot must either destroy or disable its opponent, with their engineers controlling the bots remotely from behind transparent barriers. Destroying the opposing robot is a surefire way to win, but competitors can also win if their opponent's robot is unable to move for 10 seconds. The robots and their creators must also be wary of traps within the battle arena.
The robots in BattleBots move up with every victory, with the losers being eliminated from competition. The tournament continues until there's only one robot and team left standing as the new BattleBots champs. After all that designing, building, and fighting, there had better be a prize at the end of a long bout of mechanical combat.
Just like any good tournament, of course there are prizes at the end. Winners and close runner-ups receive trophies, with the champion earning the "Giant Nut" trophy.
Article continues below advertisement
A trophy is nice and all, but cash prizes are also at stake. Everything from exhibition matches to finals offer some cash between each game, and the further you make it, the more you earn. According to a Reddit thread, competitors get paid $500 for simply appearing in the arena. The grand winner of the tournament takes home a grand total of $25,000. Runner-ups still go home with nice cash prizes of up to $10,000, and several trophies are distributed for individual achievements.
Cash is certainly a nice incentive for entering a competition, but for people designing actual robots made to kick butt, there can't be a better feeling than your own creation coming out on top after all that hard work. After all, who doesn't love a good robot scrap?
BattleBots returns with new episodes tonight at 6 p.m. EST on the Discovery Channel. The show can also be streamed on Discovery Plus.