If You Want to Design Your Own Unit for 'BattleBots,' It Might Cost a Pretty Penny
How much does building a robot cost on 'BattleBots'? There's no amount that's set in stone, but there's an unspoken rule among competitors.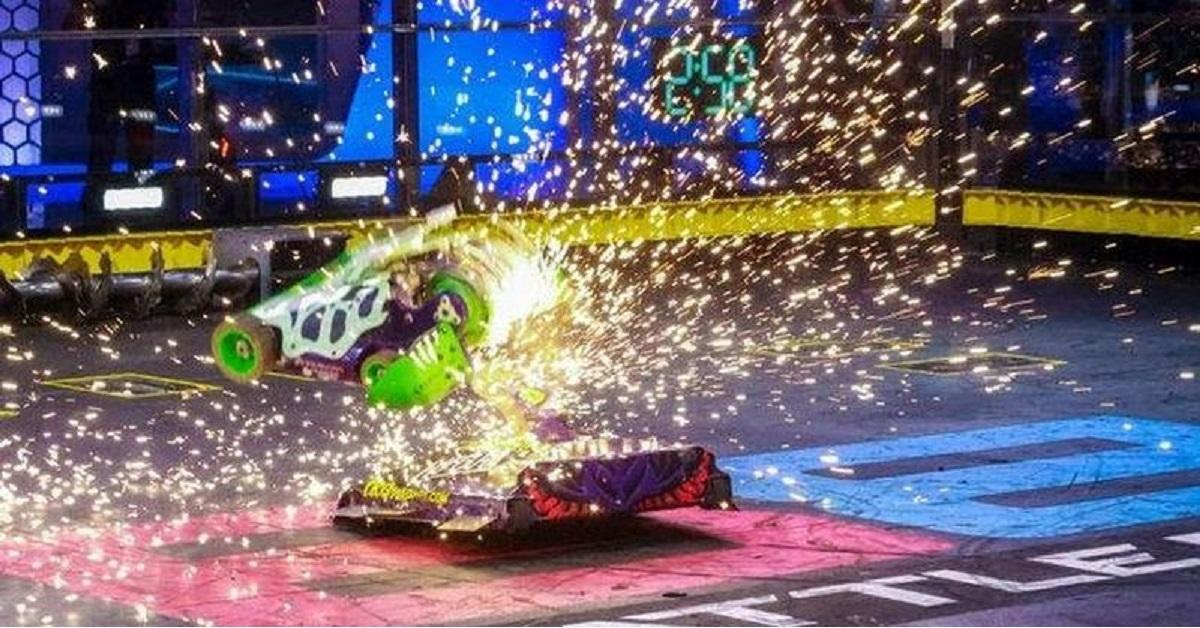 Who among us hasn't dreamed of kicking butt in a robot fight? BattleBots lets robot engineers live out those dreams in intense mechanical warfare. The reality show robot-fighting competition on Discovery Channel pits engineers and their robot creations against each other in a battle to see which creation can come out on top. The designs for each robot can vary between size and function, but it should come as no surprise that building these robots can cost a lot of money.
Article continues below advertisement
BattleBots is exactly what it sounds like. Competitors in each match control their robot creations via remote control as they duke it out against each other in a series of three-minute matches. While in the arena, each robot must navigate around various traps while trying to disable the opposing robot. Each robot and their teams of engineers face off to become the World Champion of BattleBots in each season.
How much does building a robot cost? There's actually an unspoken rule of thumb.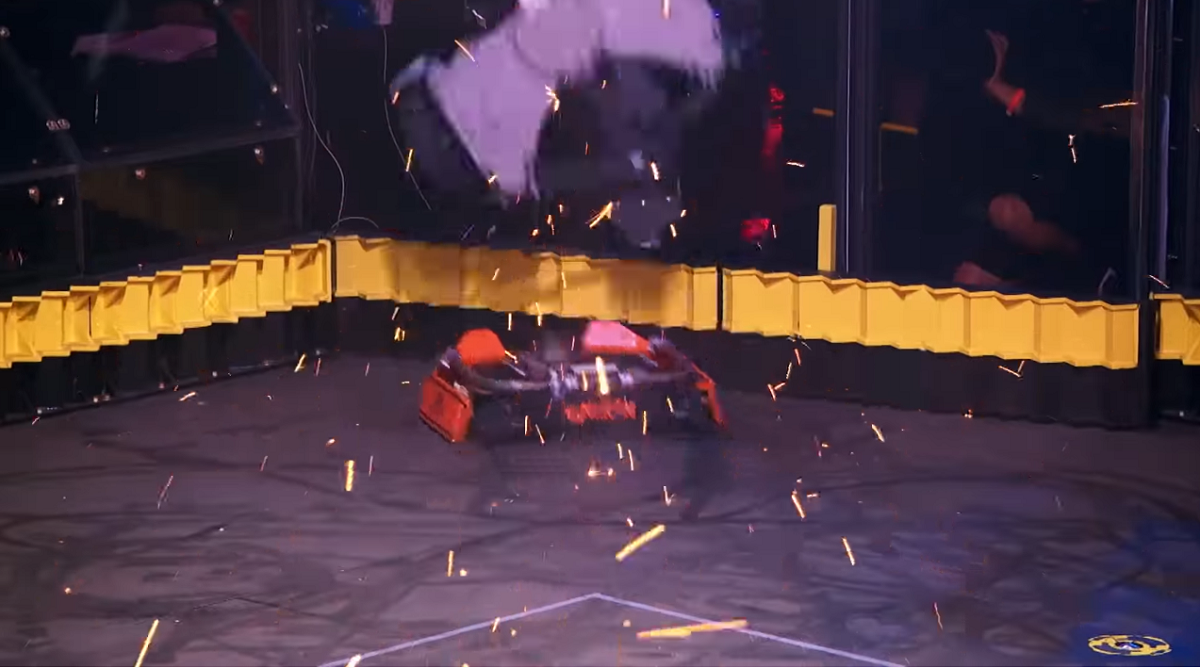 Article continues below advertisement
How much do BattleBots cost?
Interestingly enough, applying to be on BattleBots is pretty simple. On the official site, the show asks applicants to submit a design for their competing robot, including sketches, technical details, and artistic renders. Applicants are encouraged to submit visually striking designs, have team spirit among their peers, and show off their personalities to ensure that they're ready for battle. If you get accepted to be on the show, the building process can officially begin.
You don't have to be an engineer to know that building a robot isn't easy or cheap. The amount of tools, raw materials, and internal components can really rack up the price. While there's no set budget for designing a BattleBot, there is some unofficial consensus on a price.
According to Design 1st, the unspoken budget for a BattleBot can generally cost $100 per pound. Robots can weigh up to 250 pounds for competition, meaning that building a robot can cost upwards of $25,000.
Article continues below advertisement
But again, even five figures is just a rough estimate. That cash amount might not even cover the overall cost of prototyping and testing that a robot will undoubtedly have to undergo in order to refine its design. Many teams end up having to rely on sponsorships to cover the cost of design. Otherwise, competitors would do well to make the most of what they can get their hands on. After all, one can't spare any expense in trying to design the strongest robot ever.
BattleBots is currently in the middle of its 11th season. The new competition marks the 22nd year of the BattleBots tournament, with robots battling to become the 2021 BattleBots World Champion. The tournament was initially held and recorded in Las Vegas. Episodes began in January 2022 and are scheduled to continue until April.
New episodes of BattleBots premiere Thursdays on Discovery Channel. You can also stream them on Discovery Plus.