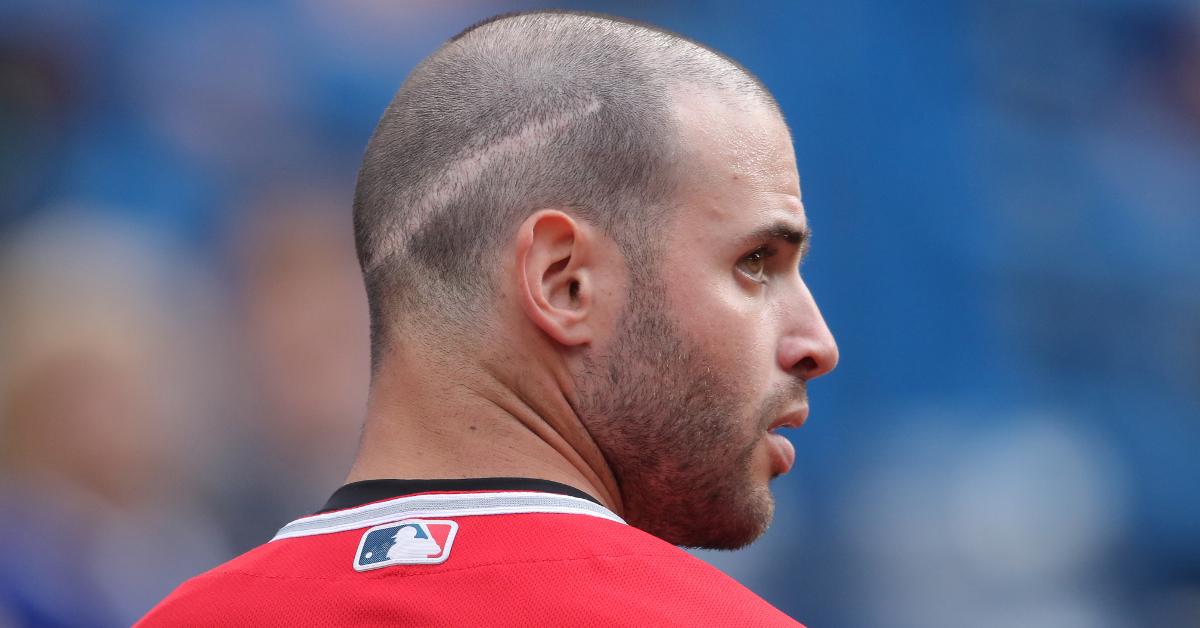 What Happened to Tommy La Stella? We Take a Look at His Injuries
Tommy La Stella fans are very curious to know exactly what happened to the player that resulted in such a visible scar on the side of his head.
Tommy La Stella is no stranger to injuries on the field, with his newest one happening on Oct. 7, 2020. What exactly happened to Tommy La Stella, and should the A's expect to play the rest of the postseason without him?
Article continues below advertisement
What happened to Tommy La Stella in the Oct. 7 game against the Astros?
Kicking off the game with a solo homer, La Stella was having a powerful Game 3, until a wild pitch unfortunately missed his elbow pad and collided with the bottom part of the elbow. Listeners could hear what appeared to be an audible crack, not boding well for the infielder. He crumbled from the hit and was forced to exit the game. At this time, Oakland has not given on update on La Stella's condition, so it remains unknown if we'll see him in Game 4.
Article continues below advertisement
Is the scar on Tommy La Stella's head the result of an injury?
Fans who've followed the ball player's career have long wondered what the gnash on the side of his head is a result of. There isn't any information that points to La Stella sustaining any type of head trauma or injury that would cause such a visible scar, which led many people to postulate that it was the result of an elective procedure. But what kind of operation would give someone a wound like that? Well, it could be the result of a hair transplant.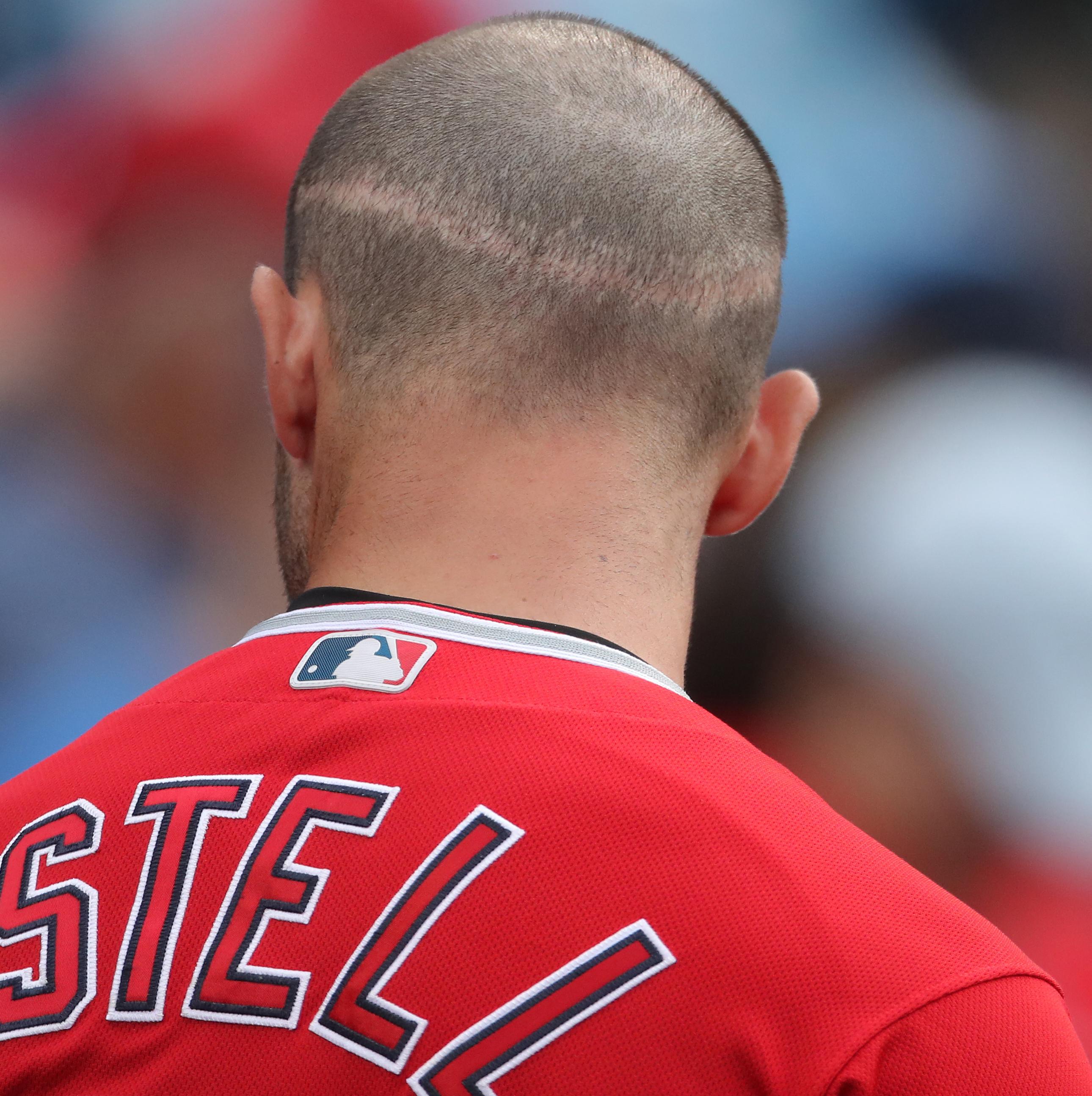 Article continues below advertisement
While hair transplant technology is increasing every single year with new treatments incorporating stem cell implants and more precise follicular extraction and implantation techniques, some hair transplant procedures required strips of skin where hair naturally grows to be "removed" in order to help grow hair in other parts of the scalp.
It's about as brutal as it sounds, and UFC commentator Joe Rogan has talked about his own past experience with hair transplant surgery. The comedian and podcast extraordinaire has strongly advised against the procedure, urging guys to just naturally grow bald and buzz their head once they lose their hair.
Article continues below advertisement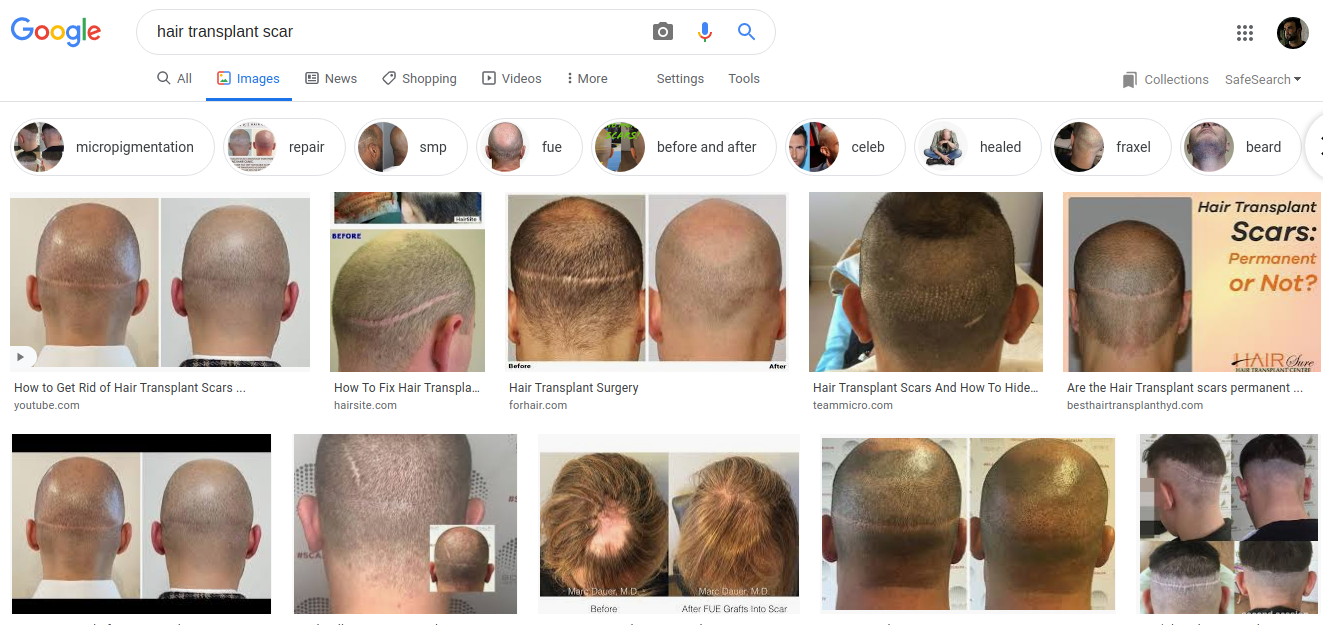 Fans on a Reddit post joked that it's the result of a GPS locator implant "in case he defects again." But others also made a pretty strong case that it's actually a hair transplant scar, linking to a variety of different Google image search results that seem to give credence to this claim.
Article continues below advertisement
What happened to Tommy La Stella in 2019?
In July of last year, it turns out Tommy had sustained a right tibia fracture, which was verified by a CT scan, which really messed with the tremendous season he was playing. He nailed 16 home runs in 78 games, which is quite the feat for the baseman as he previously only hit 10 home runs in his first 396 games - marking a huge improvement for the player.
In 2016, La Stella was in a "standoff" with Cubs' management, the New Jersey native revealed to the Bergen County Record that he was considering retiring from baseball if he couldn't play with the Cubs again, and that playing under Maddon's franchise helped to generate new love for the sport he's dedicated his entire life to once more.