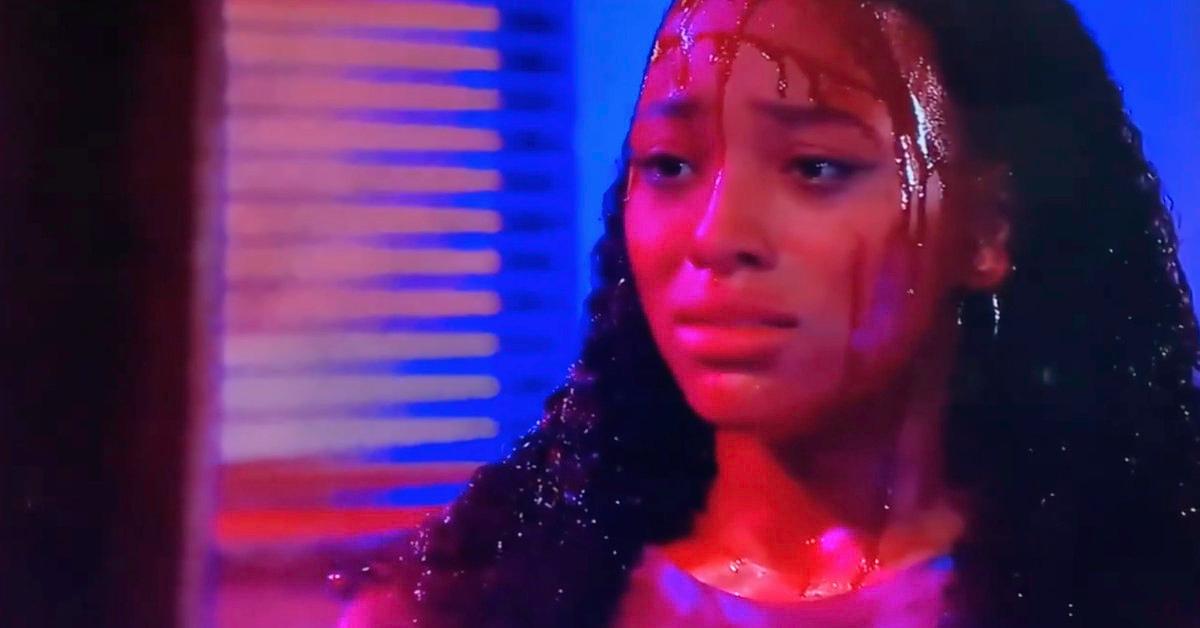 General Hospital's Bloody Cliffhanger Gave Trina Her Own 'Carrie' Moment
At least one fan isn't happy with what happened to Trina (Sydney Mikayla) on General Hospital's July 2, 2021 episode.
"I have been watching for 45-plus years! General Hospital is disgusting right now!" that disgruntled viewer wrote on Twitter following Friday's episode of the ABC soap opera. "Why is everything so gloom-and-doom? Hasn't Trina suffered enough?!"
Article continues below advertisement
Keep reading for more information on that twisted plot development for the graduating high schooler, as well as spoilers for what's to come on the long-running daytime drama.
Trina came face to face with Ava's stalker, then walked into a trap.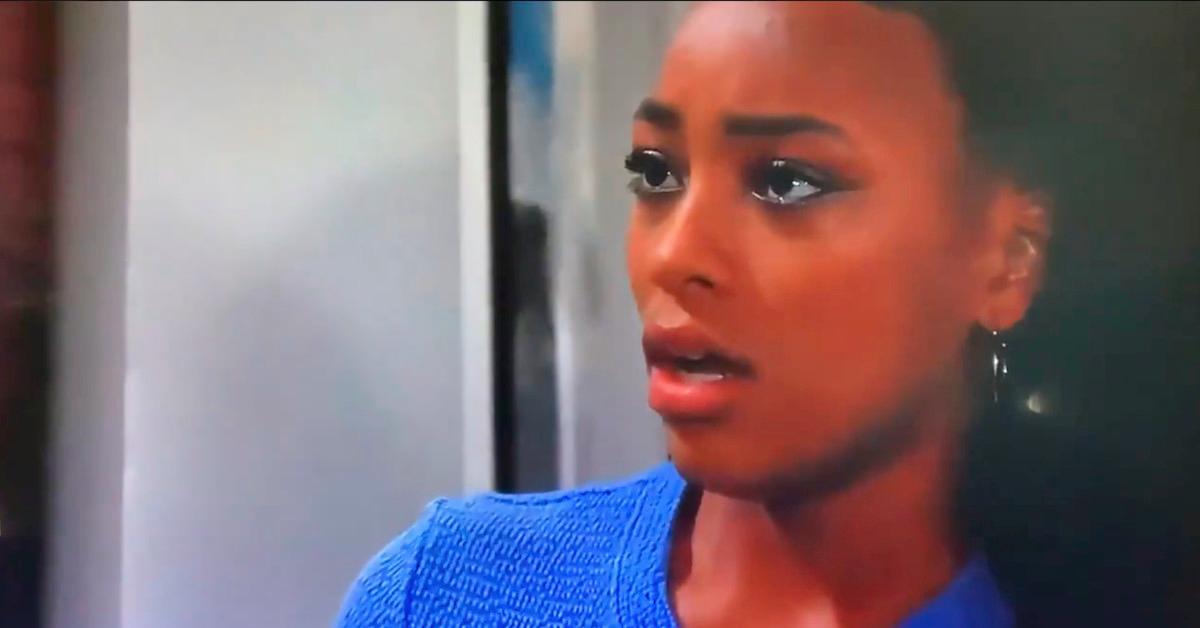 In that episode, Trina maces someone she thinks is an intruder at the Jerome Gallery — where she has been interning — only to realize that she just pepper-sprayed Nikolas (Marcus Coloma), who's trying to catch the stalker who's been terrorizing his wife, gallery owner Ava (Maura West), according to a Soaps.com recap.
Article continues below advertisement
Later, after Nikolas heads to the hospital to get checked out and Trina locks up the gallery, the real stalker — disguised in a ski mask — snoops around the place. Trina returns to retrieve the cell phone she forgot, and she literally runs into the stalker. She tries macing the stalker, but the canister is empty. So instead, she tries to escape. But something above Trina and the stalker's heads distracts them both.
Cut to: Trina, drenched with what looks like blood, arriving at her own graduation party at The Savoy, to the shock and horror of everyone in attendance, including mom Portia (Brook Kerr).
And the preview for the General Hospital episode airing on Monday, July 5, shows Trina saying, "There was a trap."
Article continues below advertisement
Fans have theories, including a 'Carrie' connection.
Commenters on that Soaps.com recap are trying to parse out that twist ending, with one viewer speculating that the stalker is Nikolas' son, Spencer. "Spencer is Ava's stalker, [and] Trina got the bucket of blood over the head meant for Ava," that viewer wrote.
Another concurred: "Was that [trap] set by the stalker and Ava was supposed to be covered in blood? That would make sense, Nik doing it to get the stalker makes no sense."
Article continues below advertisement
And a third viewer compared the episode's ending to the 1976 horror film Carrie, in which Sissy Spacek's title character got doused with pig blood at her high school prom. "I'm guessing that maybe a bucket of blood fell on Trina, à la Carrie, which means the other person got away."
Article continues below advertisement
IMDb seems to give away the identity of the stalker.
General Hospital spoilers ahead!
According to Soap Hub, Ava will meet with Dante (Dominic Zamprogna) in Monday's episode and tell him that she won't put Trina in harm's way at her gallery any longer.
And commenters on that post had ideas about the person behind the mask. "Trina called him a young dude and so it has got to be Spencer," one wrote. "If they catch him, he will be in a whole world of trouble."
Another wrote, "Trina really doesn't know that the stalker is a 'dude.' She just assumed. To me, the eyebrows and the eyes appeared to be [of] a female. We'll soon find out!"
IMDb seems to give away the answer, though. The credits for Friday's episode reveal that Spencer did indeed appear in that hour, played by new General Hospital actor Nicholas Alexander Chavez.