Val Kilmer's Voice Sounds Very Different Following His Battle With Throat Cancer
What happened to Val Kilmer's voice? The 'Top Gun' actor discussed his long battle with throat cancer and his new voice in a sit-down with 'GMA.'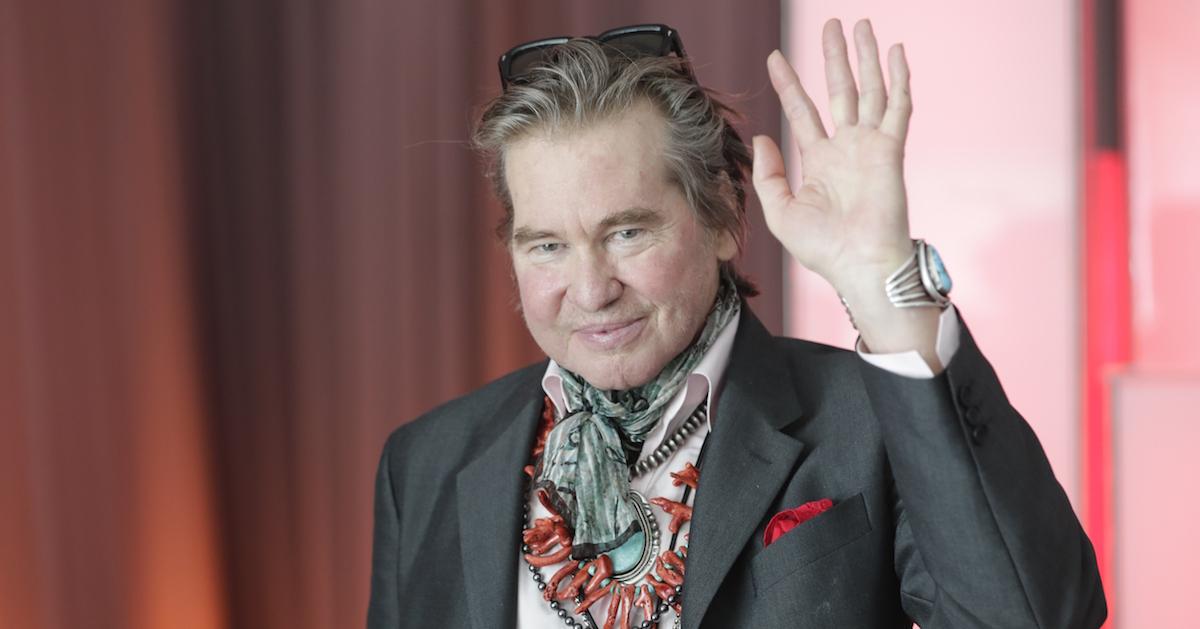 Actor Val Kilmer is best known for his versatility in roles in the likes of Top Gun, The Doors, True Romance, Batman Forever, and Kiss Kiss Bang Bang, but his hardest battle to date was with throat cancer.
In a rare interview with Good Morning America on April 21, 2020, to promote his memoir I'm Your Huckleberry, the actor discussed his recent health battles and his past high-profile romances.
Article continues below advertisement
The actor has discusses his relationships with Daryl Hannah, Angelina Jolie, Cher, Ellen Barkin, and Cindy Crawford in the memoir. It also includes stories about how he got cast in his most iconic roles. And for the first time, the actor is telling all about his battle with throat cancer.
What happened to Val Kilmer's voice? He explained what he's been through with his health over the last few years in his interview with GMA.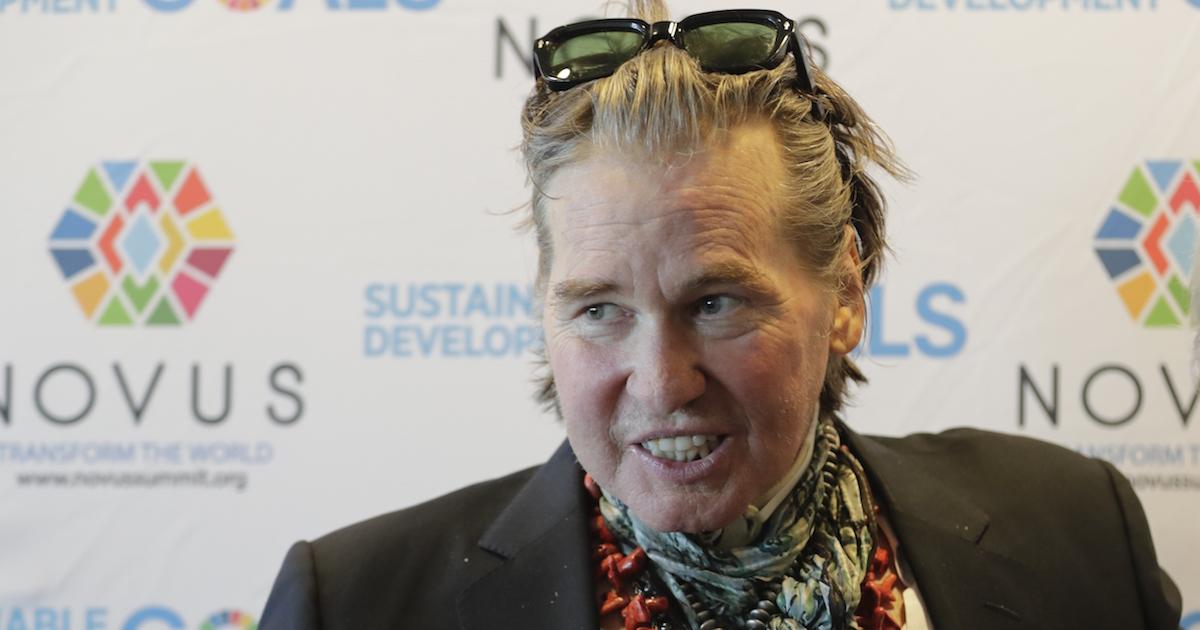 Article continues below advertisement
What happened to Val Kilmer's voice?
In January of 2015, Val's agent reported that the actor had been hospitalized because of a possible tumor. The actor later said that no tumor was found, and that he did not have cancer. Though reports persisted for several years, he continued to deny that he was sick.
In April of 2017, he finally confirmed in an interview with The Hollywood Reporter that he had been diagnosed with cancer, and that he was in the process of healing.
At the time, it was reported that the actor's famous voice was raspier and his breathing was more labored.
During his video call with Good Morning America's Chris Connolly, Val spoke out at length for the first time about what he went through with his illness. He confirmed that he had gotten a tracheotomy, which explained why his voice sounded almost robotic. A tracheotomy is when an incision is made to the windpipe to make breathing easier.
Article continues below advertisement
When asked how he was feeling, Val explained that he was on the mend.
"I feel a lot better than I sound, but I feel wonderful. I was diagnosed with throat cancer, which healed very quickly," Val said. "This is a tracheotomy to help me breathe because the glands in my throat swelled up as well."
Article continues below advertisement
Chris then asked the actor what he misses the most about his old voice.
"That I had one! And I didn't laugh like a pirate," he said.
In the past, Val explained that his devout faith in Christian Science and his kids with ex-wife Joanne Whalley, actors Jack and Mercedes Kilmer, helped him greatly when he was sick.
Val Kilmer confirmed that he will be part of 'Top Gun: Maverick.'
Since a sequel to the 1986 military drama was announced in 2018, fans of the original have been desperate to know who will be joining the cast. While Maverick aka star Tom Cruise's return was revealed almost immediately, there was uncertainty surrounding whether or not Iceman would make a cameo.
On GMA, Val recalled what it was like to reunite with Tom and reprise his infamous character.
Article continues below advertisement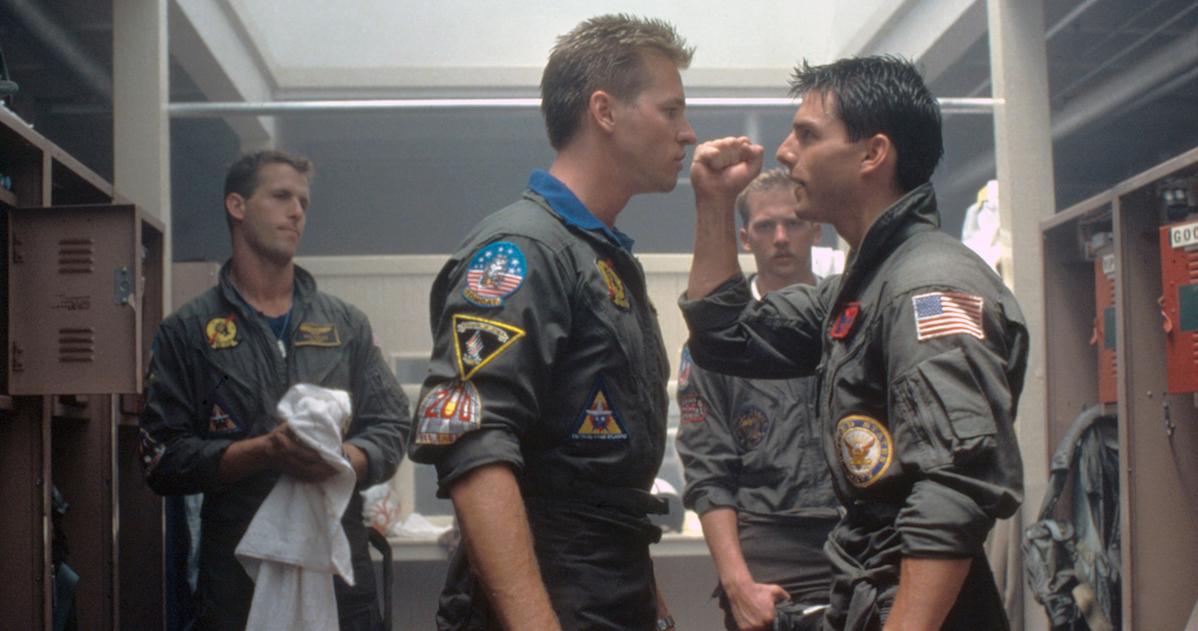 "It was absolutely moving. I really was surprised. And Tom was wearing his jacket, the original jacket from the first movie. It was just very moving," he said. "And I don't want to give away anything, but in between takes, Tom and I just laughed like we were in high school."
Because of the coronavirus pandemic, the release date of Top Gun: Maverick was pushed from June of 2020 to November of 2021.